The Famous Indian Entrepreneur and the brain behind the success of AppDynamics and Big Labs, Jyoti Bansal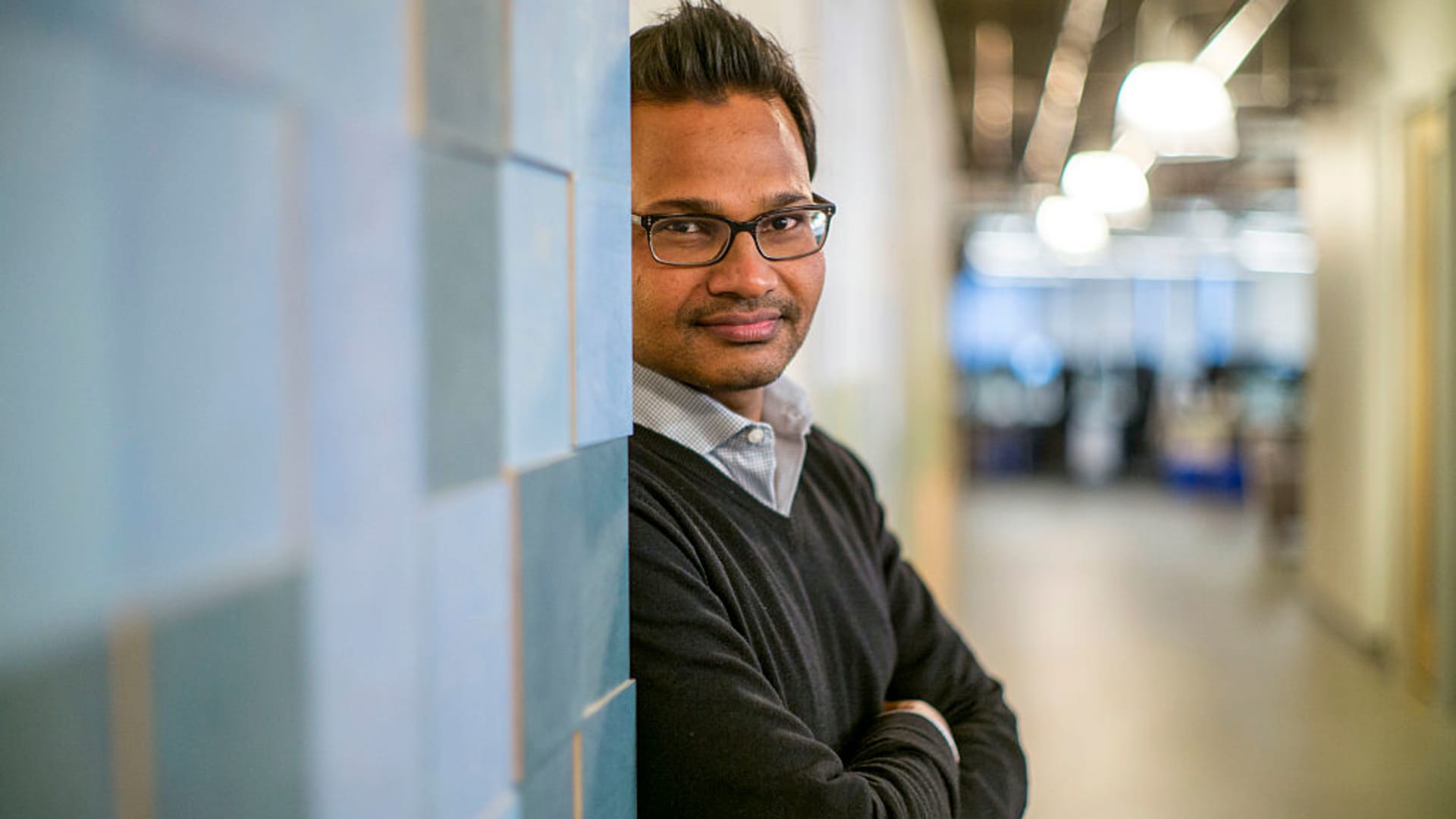 Jyoti Bansal is an Indian-American entrepreneur and the founder of the software company AppDynamics, which he sold to Cisco Systems for $3.7 billion in 2017. He is also the founder of the venture capital firm Big Labs, which invests in early-stage startups.
Bansal was born in Rajasthan, India in 1981 and grew up in a small village without access to electricity or running water. He graduated from the Indian Institute of Technology in Delhi in 2000 with a degree in Computer Science and Engineering. He then moved to the United States to pursue a master's degree in the same field at the University of Texas at Austin.
In 2008, Bansal founded AppDynamics, a San Francisco-based company that provides application performance management and IT operations analytics for businesses. The company's software helps organizations monitor and optimize their computer systems to ensure smooth operation and minimal downtime. AppDynamics quickly gained traction and became one of the fastest-growing companies in Silicon Valley, with customers including Nike, Expedia, and Sony.
In 2017, Cisco Systems acquired AppDynamics for $3.7 billion, marking one of the largest tech acquisitions in recent years. After the acquisition, Bansal left AppDynamics to focus on his new venture, Big Labs, which invests in early-stage startups with a focus on enterprise software.
Bansal has received numerous awards for his entrepreneurship, including being named one of Forbes' 30 under 30 in enterprise technology and one of Inc. magazine's 30 under 30. He has also been recognized as a World Economic Forum Technology Pioneer and an Ernst & Young Entrepreneur of the Year.
Niyati Rao Crafting Culinary Delights and Inclusive Spaces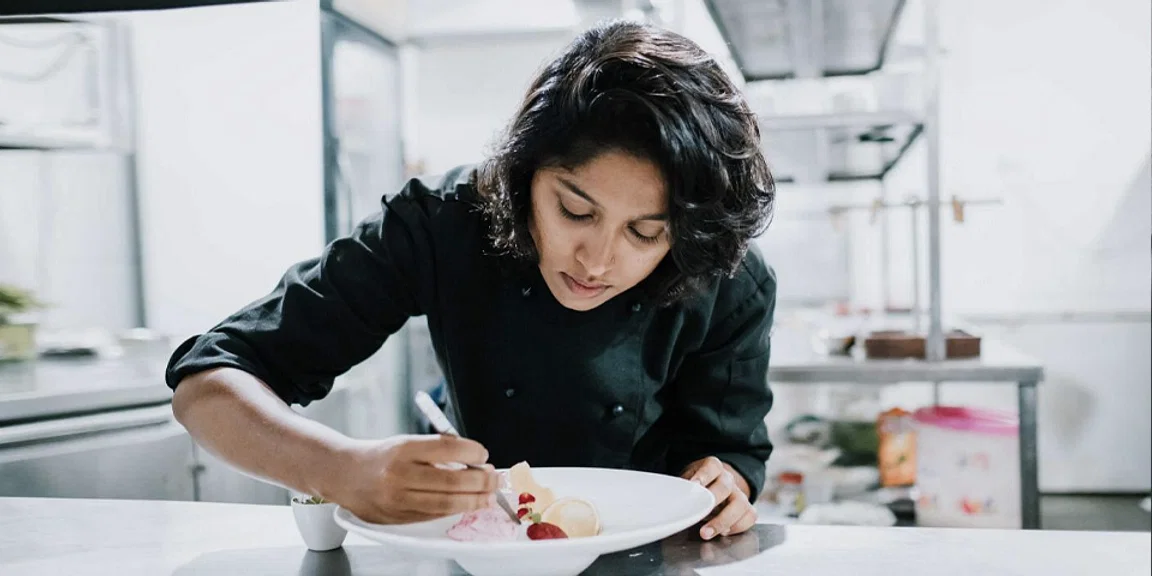 In the world of gastronomy, where flavours tell stories and each dish is a work of art, Niyati Rao has emerged as a culinary maven. At the age of 28, she is not only the Head Chef of Ekåa but also a co-founder of both Ekåa and KMC, two ventures that are redefining the culinary and communal landscape. Niyati Rao, along with her partner Sagar Neve, embarked on their culinary journey at a time when the world was grappling with the pandemic, and the hospitality industry was among the hardest hit. Despite the challenges, they founded Ekåa, a restaurant that defies traditional culinary boundaries.
What sets Ekåa apart is its unique approach to cuisine. Rather than being confined to a specific culinary style or genre, the restaurant draws inspiration from people, cultures, and ingredients. The result is a menu that reflects a rich tapestry of flavours, a culinary journey that transcends borders. One remarkable aspect of Niyati and Sagar's venture is its profitability, even in the face of a pandemic-induced downturn in the hospitality sector. Their ability to not only survive but thrive in such challenging times speaks volumes about their culinary prowess and business acumen.
2022: The Birth of KMC
Building on the success of Ekåa, Niyati Rao and Sagar Neve ventured into new territory in 2022 with the launch of KMC. Unlike Ekåa, KMC is not just a restaurant; it's an inclusive community space. Here, people can gather, converse, and hold exhibitions while indulging in creative comfort food. Niyati Rao's journey in the culinary world is a testament to her vision and passion. Her ability to craft dishes that not only tantalize the taste buds but also tell stories is at the heart of Ekåa's success. Each dish at Ekåa is a reflection of her culinary artistry and dedication to pushing culinary boundaries.
Beyond the culinary realm, Niyati and Sagar have ventured into creating inclusive spaces with KMC. In a world where connections and conversations are often digital, KMC offers a physical space for people to come together, share ideas, and build a sense of community. Niyati Rao's journey as a chef and entrepreneur is still in its early stages, but it's already leaving an indelible mark on the culinary and communal landscape. Her commitment to redefining culinary norms and creating spaces that foster inclusivity is a testament to her forward-thinking approach.
Niyati Rao's story is one of culinary innovation and community-building. In a world that often emphasizes specialization, she and her partner have chosen to embrace diversity in both cuisine and communal experiences. Their ventures, Ekåa and KMC, are not just places to eat; they are places to connect, create, and celebrate the richness of life. As Niyati continues to push the boundaries of culinary creativity and communal inclusivity, her journey serves as an inspiration to aspiring chefs, entrepreneurs, and anyone who believes in the power of food and community to bring people together. With each dish she crafts and each space she creates, Niyati Rao is leaving an indelible mark on the world of gastronomy and human connection.
Jayesh Gadewar Revolutionizing GRC Automation with Scrut Automation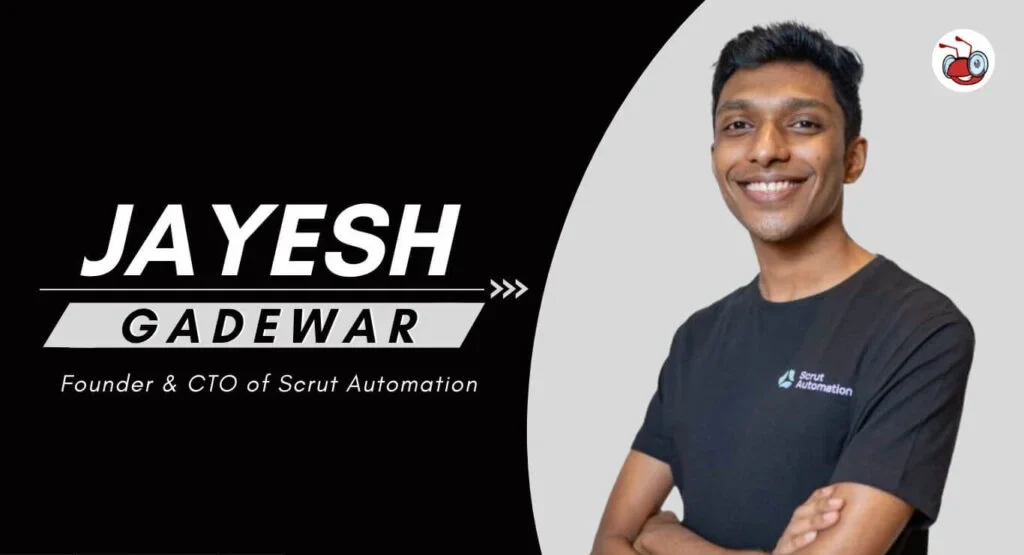 In the fast-paced world of enterprise technology, innovation is the key to success. Jayesh Gadewar, at the young age of 24, is already making waves in this space as the Co-founder and Chief Technology Officer (CTO) of Scrut Automation. This forward-thinking start-up is at the forefront of revolutionizing Governance, Risk, and Compliance (GRC) automation, a critical aspect of modern business operations.
Founded in late 2021, Scrut Automation has quickly become a prominent player in the realm of GRC automation. GRC, short for Governance, Risk, and Compliance, is a vital framework for businesses to ensure that they operate ethically, manage risk effectively, and adhere to regulatory requirements. Traditionally, managing GRC has been a complex and time-consuming process, often involving extensive manual efforts. Jayesh Gadewar and his team at Scrut Automation recognized the need for a more efficient and streamlined approach to GRC. They set out to develop innovative solutions that would empower organizations to automate and optimize their GRC processes, thus freeing up valuable time and resources for other critical business operations.
Scrut Automation's innovative approach quickly attracted attention and investment. The company secured an impressive $3.1 million in funding from renowned venture capital firms, including Lightspeed Venture Partners and Endiya Partners. This substantial financial backing has allowed Scrut Automation to further develop its solutions and expand its reach in the market. One of Scrut Automation's distinguishing features is its global reach. While the company serves approximately 200 enterprise customers worldwide, including markets in the United States and the European Union, its primary focus and substantial revenue base are rooted in the Asia-Pacific region. This strategic emphasis on the Asia-Pacific market underscores the region's growing significance in the world of enterprise technology.
In addition to its GRC automation solutions, Scrut Automation is taking its commitment to innovation a step further. The company is in the process of establishing a groundbreaking marketplace. This platform will cater specifically to Chief Information Security Officers (CISOs), offering them a comprehensive resource to identify and engage external consultants and experts in managing their enterprise's cybersecurity needs. By creating this marketplace, Scrut Automation aims to bridge the gap between cybersecurity professionals and organizations seeking top-tier security expertise. This initiative aligns with the company's mission to provide holistic solutions that address the diverse and evolving challenges faced by modern enterprises.
Under the leadership of Jayesh Gadewar, Scrut Automation is poised for a bright future. As the CTO, Gadewar plays a pivotal role in shaping the company's technological vision and driving innovation in the GRC automation space. With the support of its investors and a growing customer base, Scrut Automation is well-positioned to continue transforming how businesses approach governance, risk management, and compliance.
In conclusion, Jayesh Gadewar's journey with Scrut Automation exemplifies the power of innovation and entrepreneurship in the enterprise technology sector. With a commitment to simplifying complex processes and a vision for a more automated and efficient future, Gadewar and his team are making significant strides in the world of GRC automation. As the company continues to expand its reach and offerings, Scrut Automation is set to play a vital role in helping businesses navigate the intricacies of governance, risk, and compliance.
Empowering Aspiring Engineers The Trio Behind PrepInsta Technologies
Engineering is not just a field of study; it's a journey filled with challenges and opportunities. For students aspiring to secure their dream jobs in the tech industry, the path to success can be riddled with obstacles. However, three dynamic entrepreneurs—Aashay Mishra, Atulya Kaushik, and Manish Agarwal—have come together to simplify this journey. Through their innovative venture, PrepInsta Technologies, they are revolutionizing how engineering students from Tier I and Tier II cities up skill and realize their career aspirations.
The Birth of PrepInsta: Bridging the Educational Divide
In a country where access to quality education is often unevenly distributed, Aashay Mishra, Atulya Kaushik, and Manish Agarwal saw an opportunity to level the playing field. Their journey began with a vision to bridge the educational divide between students in major metropolitan areas and those in smaller cities and towns. PrepInsta Technologies functions as an Over-The-Top (OTT) platform, much like popular streaming services. However, instead of offering movies and TV shows, it provides a treasure trove of educational content tailored to engineering students. The platform is designed to cater to the needs of students seeking to enhance their skills and knowledge to secure coveted job opportunities in the tech industry.
One of PrepInsta's core principles is affordability. Recognizing that the cost of education can be a significant barrier for many students, the trio has made quality courses accessible to all. For an annual fee as low as Rs 4,000 or Rs 5,000, users gain access to a vast library of over 200 courses. This stands in stark contrast to the hefty fees, ranging from Rs 50,000 to Rs 1 lakh, charged by competitors in the edtech space. PrepInsta's course offerings encompass a wide range of topics critical to engineering students' success. These include training in emerging fields like cloud computing and artificial intelligence, as well as comprehensive preparation for job interviews. The interview preparation courses cover essential subjects such as aptitude, logic, verbal skills, and personality development.
A Unique Opportunity: TCS Internships
Beyond comprehensive courses, PrepInsta goes the extra mile to empower its users. The platform offers a unique opportunity that sets it apart from others in the industry: internships with Tata Consultancy Services (TCS). This partnership allows students to gain invaluable hands-on experience with one of India's top IT services companies, further enhancing their career prospects. Since its inception, PrepInsta Technologies has achieved remarkable growth and profitability. The platform currently boasts an impressive 2.25 lakh paid subscribers, a testament to its effectiveness in meeting the needs of engineering students. With a commitment to delivering quality education at an affordable price point, PrepInsta is well on its way to becoming a leader in the edtech sector.
In terms of financial performance, the startup is expecting to generate revenue ranging from Rs 20 to 25 crore in the current year. This achievement is not only a testament to the founders' dedication but also a reflection of the platform's impact on students' lives.
In Conclusion, Aashay Mishra, Atulya Kaushik, and Manish Agarwal, the visionary co-founders of PrepInsta Technologies, have harnessed their passion for education to create a platform that empowers engineering students to pursue their dreams. By making high-quality, affordable courses accessible to all, they are breaking down barriers and leveling the educational playing field. PrepInsta's unique offerings, including TCS internships, showcase their commitment to ensuring that every student has the opportunity to succeed in the tech industry.