Piya Albela fame Sheen-Akshay coming again, will be seen in this serial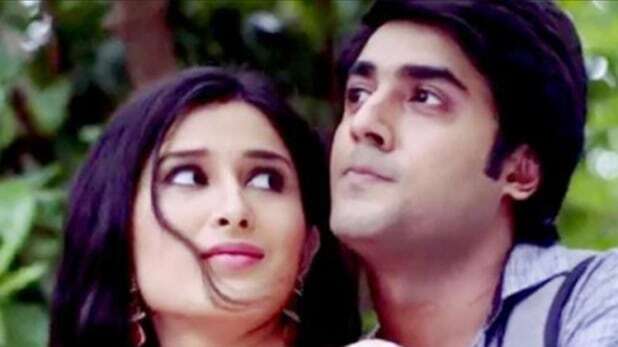 The pair of serial Piya Albela's Pooja Naren i.e. Sheen Das and Akshay Mhatre is going to win the hearts of the audience again. Soon, the two will be seen together in Sony TV's new serial India Maa.
Piya-Naren ie Sheen Das and Akshay Mhatre pair of serial Piya Albela are going to win the hearts of the audience again. Soon, the two will be seen together in Sony TV's new serial 'India Wali Maa'. The producer of this serial is Jai Mehta, who has made many serials like 'Alliance', 'Jijimaan' and 'Jeet Gayi To Piya More'.
Piya Albela's pair is coming together again
The story of the serial 'India Wali Ma' will be very interesting. Although this serial was scheduled to be launched in March, but due to the lockdown, it broke. At present, the government has got permission to shoot with new guidelines and some serials have started shooting. That is, a glimpse of the new serial 'India Wali Maa' will be seen on Sony TV very soon. When Aaj Tak spoke to Sheen Das about the new character in the new serial, he said, "I will be able to confirm before then only. I have given auditions for two-three shows which are going to be new." A lot of new serials are going to come in the month. So I am also just hoping that I can work out all the auditions I have given. "
He also said, "Look, I have auditioned for the show of Jai Mehta Production House which is for Sony TV. I also got a call back from there about the meeting, about the story, whatever the further process would have been." It is for him. If everything is right, then I will definitely sign and give this jaggery news to my fans. "
Sheen Das may not have said yes to this new serial but he did not deny it. And when he was asked about his co-star Akshay Mhatre in this serial, with whom he had a pair in the serial 'Piya Albela', he said, "I am also thinking that the generically couples do not repeat. Even if I do, I don't know much yet. Well, if you get a chance to work with Akshay again, it will be fun because if you feel comfortable with someone you know well then that is comfort here. . "
According to the news, the shooting of all the Sony TV serials will start from July 1, including the new serials. Sheen Das said about the shooting, "There is fear and there is a lot of fear. Initially I was not ready to go out or take any new project. But there were some things that convinced me. One is when Corona There is no idea that it will end. Either you keep waiting for endless time, which is not possible or you are getting some work, you should take it and do it with full preconceptions. So it is most important that if If you are going out, then resume working with full preconceptions. "
Story on mother-son relationship
The story of the serial 'India Wali Maa' will be heart touching and emotional which is based on the relationship between mother and son. It will be a family drama. In this serial, Akshay Mhatre's mother will be played by Suchitra Trivedi and father's character Nitish Pandey, who has appeared in many serials before this. Apart from these, there will be many talented actors in this serial. It will also feature Sunil Singh, Shubhashi Raghuvanshi and Vandana Lalwani in the lead roles. The story of the serial will revolve around Akshay Mhatre and Suchitra Trivedi.
However the promo of the serial has not been launched yet and neither the date of the serial has been confirmed. But according to sources, some episodes of the serial 'India Wali Maa' will be shot in London and will be limited episodes of this serial. Apart from this, another new serial is coming on Sony TV called 'Nine Ments' which will be based on IVF process. Sukirti Kandpal can return to the small screen again with this serial.
Debadutta Upadhyaya, CEO Of India's First On Demand Service Provider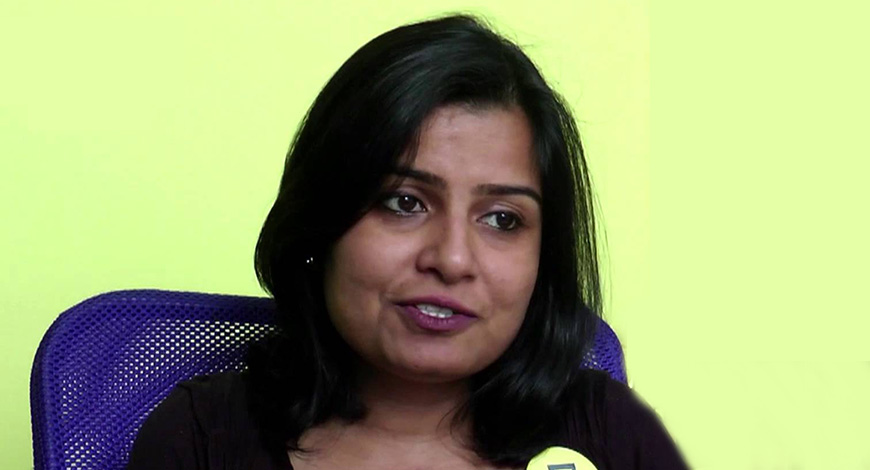 Debadutta Upadhyaya is the CEO and fellow benefactor of Timesaverz , a novel portable first commercial center to serve the necessities of Indian family units. Deb is an extraordinary pioneer who is insightful, roused, true, dedicated, restrained and centered. Deb is a brilliant mastermind and a self starter.
Debadutta Upadhyaya, alongside her colleague, Lovnish Bhatia, established this beginning up. The 24×7 on-request online home-overhauling adventure gives proficient assistance to various homegrown tasks. In a limited capacity to focus time, this assistance satisfied such serious needs and positive reactions, that it set up branches in Bangalore, Delhi, Mumbai, Pune, Gurgaon, Hyderabad, and will before long be extended to Chennai.
Deb was brought into the world in the steel city of Rourkela, Odisha, to a HR expert dad and an educationist mother. She spent her early stages there; and afterward in the last part of the nineties the family moved to Bhilai in Chhattisgarh. Subsequent to finishing her graduation, she moved to Nagpur where her expert excursion launched. After her marriage, being an understudy of news coverage, she took up a media deals profile. She has since served at high levels at firms like The Times of India, Yahoo! India and Vdopia Inc.
She grew up watching the unbelievable media character Dr. Prannoy Roy, Executive Co-Chairperson of the Indian telecom company NDTV Group. His sharp announcing and better publication abilities enlivened Deb than become a writer. Deb proceeded to do her Bachelors in English Literature and Journalism, the two of which she dominated in as a gold medalist. Yet, as it would turn out, her meeting for a publication job with India's driving media house Times of India, finished with a proposal to join their outreach group, prominently known as the Response office, where she was accountable for taking care of key records and organizations.
Joel "Naesketchie" Molina The Mastermind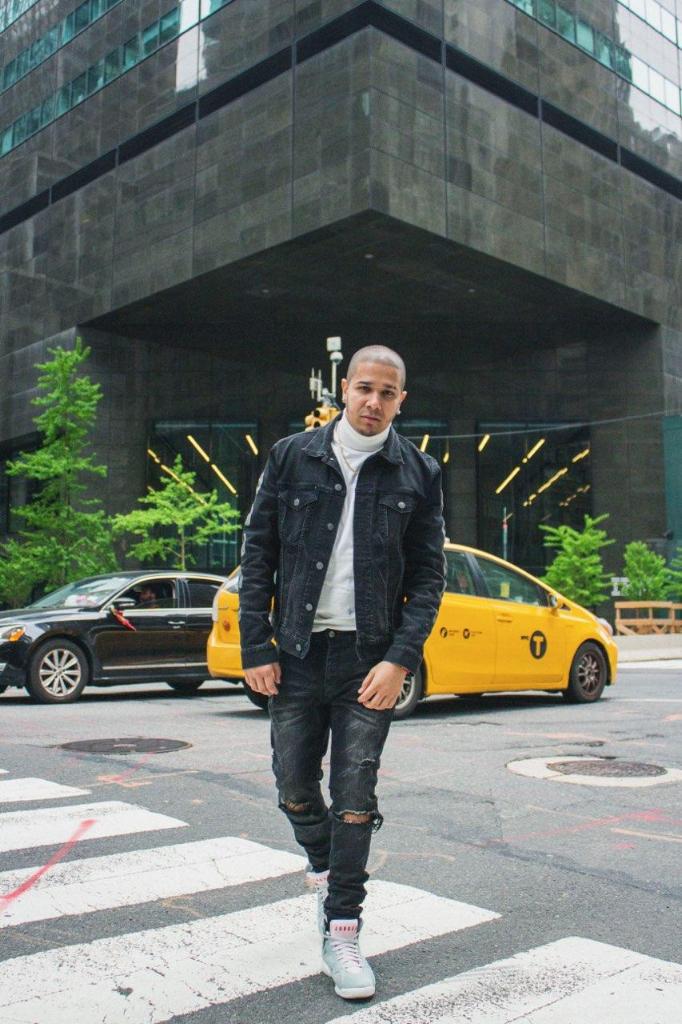 Joel Molina also know as Naesketchie since high school has paved the way for himself in the entertainment industry. Nae started from the humble beginning from working regular 9 to 5 jobs to managing the one hottest female artist and his niece Angelica Vila.
Naesketchie has been featured on countless magazine and blog for his marketing genius and his exclusive events. Naesketchie has been in the entertainment industry for the last 10 years making power moves with elite musicians, how he built his enormous reputation.
Naesketchie has been a successful entrepreneur for years from running his clothing brand MAZCO Original to running his own events and managing superstar Angelica Vila. Naesketchie continues to prove that with determination you can conquer anything.
The Guy who made our Childhood awesome (Made Stuffs With Rob)
The popular TV show MAD(a DIY show), which used to air on Pogo channel in the late '20s till 2014 made many guys' childhood memories and made it full of creativity.
And we all know the guy or call him as the artist of that show, Rob aka Harun Robert who was also the creative host of that show.
Harun or professionally called Rob completed his education from National Institute Of Design, Ahmedabad and College of Art, Delhi and he is a trained animation filmmaker. Before being famous as Rob, he started his career by working in animation studios in Mumbai and did works related to animation films, 2-D videos and other graphic designing works, before he auditioned as a Presenter at Pogo. Then he became the host of the famous show MAD(Music Art and Dance) as he specialised in music, dance and craft skills. After that, he became famous as Rob.
Through this show, he became so famous among Indian children who loved to watch him doing DIY using materials related to daily use. He gave art a new form and that DIY thing was very attractive at that time. He hosted that show along with kid anchors named Cheenu and Candy.
This show became the longest-running creative show for kids and also won many awards like Global Indian TV Awards for two times in a row in 2007 and 2008.
Apart from MAD, Rob also presented the show Magicskool, another show for kids in which he used to show his amazing magic tricks and entertained children.
Harun also has a YouTube channel named MAD stuff with Rob with over 2 Million subscribers. On that channel, he makes videos related to DIY and also has many interesting videos related to paintings and arts. He also makes personalized vlogs as a series named KalaGhoda. Last year he made a video where he met Bollywood superstar Salman Khan and gifted him his portrait which was made by Rob. He made all these stuff in his own Mumbai based studio.
He is also involved in Canvas Laugh Club workshops through which he provides summer workshops to enhance the creative skills of children in the time where everyone is busy with their own lives.