Twist in serial Anupama will come soon, these three stars will be entered in the show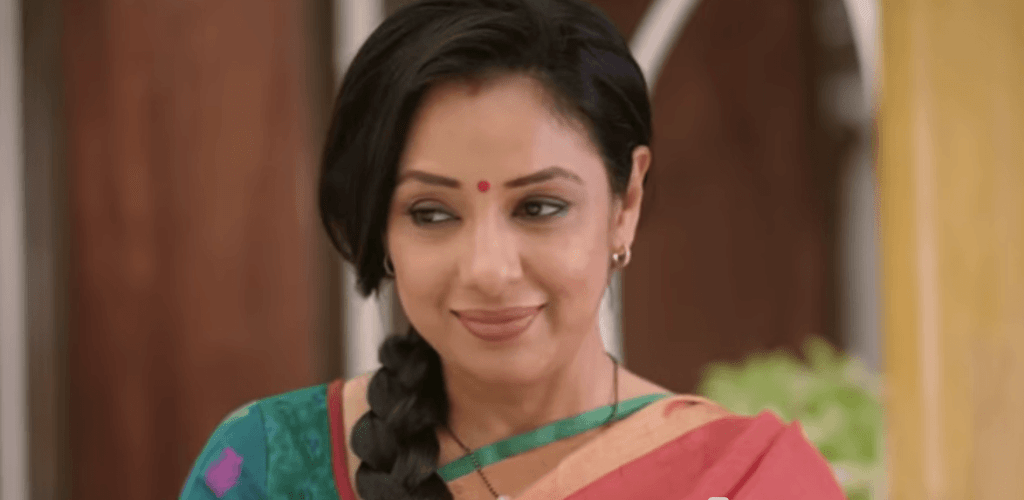 The serial 'Anupama' made its way into everyone's hearts with the coming. The first episode of this serial came on 13 July 2020 and has now topped the TRP race.
Twist is coming very soon in Star Plus serial 'Anupama', the entry of three new characters is going to happen. As soon as he comes, Anupama's life will change more. These are Anupama's loving Rakhi and daughters-in-law Kinjal and Nandini. In the serial, Rakhi will be played by Tasneem Nerurkar, Kinjal will be played by Nidhi Shah and Nandini will be played by Angha Bhosle. In a special conversation with Aaj Tak, he told about his character and also told about the twist in the serial.
Anupama's Support Rakhi
Tasneem Nerurkar has worked in famous serials like 'Kusum', original 'Kasauti Zindagi Ke', 'Kumkum' and because mother-in-law too was once a daughter. Prior to this serial, she has appeared in the role of Rukaiya in Dastan-e-Mohobbat Salim-Anarkali in 2018. In the serial 'Anupama', she will be seen in the role of Rakhi, the mother of Kinjal. Talking about her character, she said, "My daughter wants Anupama to be her daughter-in-law. Anupama is very simple – I don't like her at all because I am a believer in high class and education. This conference Will see it. I will not reveal much about my character but yes I will definitely say that it is a very strong negative character and is completely opposite to Anupama's character.
Tasneem is very happy with Rakhi's character but most of all she is getting pleasure from working with producer Rajan Shahi. He said, "Almost after Salim-Anarkali, I am back after two years. Onscreen and for me the most pleasure is that I wanted to work with Rajan ji. I had heard so much about him how many There are good people, how good directors are, how good is their production house. It used to always go on in my mind that I have to work with Rajan ji. By joining Anupama, my dream has been fulfilled. "
Also, he said about the popularity of this serial, that "Our Indian audience is relating to the show. Because every house has an anupama, every 'I' is an anupama, every house I have a daughter-in-law. A woman runs a house. She is Anupama. A woman forgets herself and starts living for others, she is home, she is a child, she is a husband, she is a family. She starts thinking about all this. The reason is that this serial has touched the soul of the audience since day one.
Anupama's first multi-story
Nidhi Shah will be seen in the role of Kinjal, who has previously appeared in the serial 'Karthik Purnima'. Kinjal is Rakhi's daughter and she is in love with Anupama's elder son Paritosh. Talking about her character and story, Nidhi said, "Kinjal who is from rich family. My family's education is business. Very high class, rich family, dress up to date and servants go back and forth Are. I and Paritosh date each other. Marriage is going on. I know Paritosh's mother about how she lives, but my mother doesn't know. When we go to Paritosh's house to talk about the relationship So a second thought comes to my mother's mind as to whether my daughter should get married in this house or not. So far my character is positive. She is very excited to meet Anupama. Going up and down in my role Can be, can be negative or can be gray.
He also said, "Initially I was very confused because all the characters that I have played before were Parallel leads. Be it Karthik Purnima or Tu Aashiqui. But when I got the call and I auditioned He liked my audition a lot. Then I came to know about the show and when I watched two to four episodes, I was very excited. This show is so beautiful, it has so much emotion, so I felt that I should be a part of this serial. One is the production of Rajan Shahi who is one of the best production houses in the TV industry. I have been shooting for four days, I cannot tell how happy I am to be on this show. Plus here safety and security are very It is tight. Every day there is temperature checking, every other day there is a blood test. I feel like a security here at home.
Anupama's second daughter-in-law Nandini
Anagha Bhosle will be seen in the role of Nandini, who has previously played Shraddha in the serial 'Dadi Amma Dadi Amma Maan Jao'. In the serial 'Anupama', Nandini is paired with Jamegi Anupama's second son Samar, played by actor Paras Kalnavat. Talking about her character, Anagha said, "Nandini, who she is, is a bit modern, she is matured." Is practical. Which means she will speak in front of what is in her heart. I will enjoy it very much by playing this character, slightly different from my previous character. The fund that is the infact will always be seen supporting Anupama. It means there will be a drama in mother-in-law, but the fund that is there will understand Anupama, will support her. My introduction scene is very funny. Seeing you guys will be fun. "
Angha has followed this serial from the very beginning. She told that she was in her home Pune when this serial went on air and since then she has been watching every episode. Also, he also told that he has liked Anupama's character very much and she has started loving Anupama. He said, "I liked the character of Anupama very much. Rupali Madam has played this character very well, played very effortlessly. I am very happy that my serial is getting entry in Anupama. In this lockdown I am Was in home town and I sent my audition after recording. Rajan sir liked my audition and the whole team liked it. I am really very happy. "
The serial 'Anupama' made its way into everyone's hearts with the coming. The first episode of this serial came on 13 July 2020 and has now topped the TRP race. The story started with Anupama and her family where her in-laws are in-laws, husband Vanraj Shah and three children Paritosh, Samar and Pakhi. She loves her family very much. She has also forgotten her happiness for her happiness.
Vikas Birhma and the success story of Gramhal
Vikas Birhma is prime supporter and CEO of Gramhal. Its point is to build the pay of smallholder farmers in India by giving them post-collect administrations, for example, crop stockpiling, credit and market access through an advanced stage.
Vikas Birhma is enthusiastic about planning arrangements that can work on the prosperity of the Indian rural local area. Vikas hails from a town in northern India and has lived encounters about the vocation battles of smallholder farmers. While in India, Vikas worked widely on farming issues with both government and non-administrative associations. Birhma is an Adrian Cheng Fellow at the Social Innovation and Change Initiative at the Harvard Kennedy School, where Gramhal was incubated in 2018. Birhma was likewise named as a Dalai Lama Fellow at the University of Virginia in 2018.
Gramhal helps smallholder ranchers to break the pattern of obligation by further developing their income and expanding their pay. Its start to finish post-reap arrangement interfaces ranchers with distribution centers, banks, and purchasers through a solitary advanced stage. By guaranteeing the nature of the product and devotion of every monetary exchange, Gramhal assembles trust among partners. Ranchers can utilize its foundation to settle on choices about when to offer, whom to offer to, and at what cost. Gramhal tries to work on the existence of 600 million individuals in India who are subject to agribusiness.
Their accomplice bank stretches out credit to the farmers by accepting put away produce as guarantee. The credit facilitates the farmers income and furnishes them with the organization to hang tight for a great economic situation. Their low-tech stage dependent on SMS correspondence gives a gigantic chance to reach and size of computerized mediation.
Jeff Lewis – A Media Force to be reckoned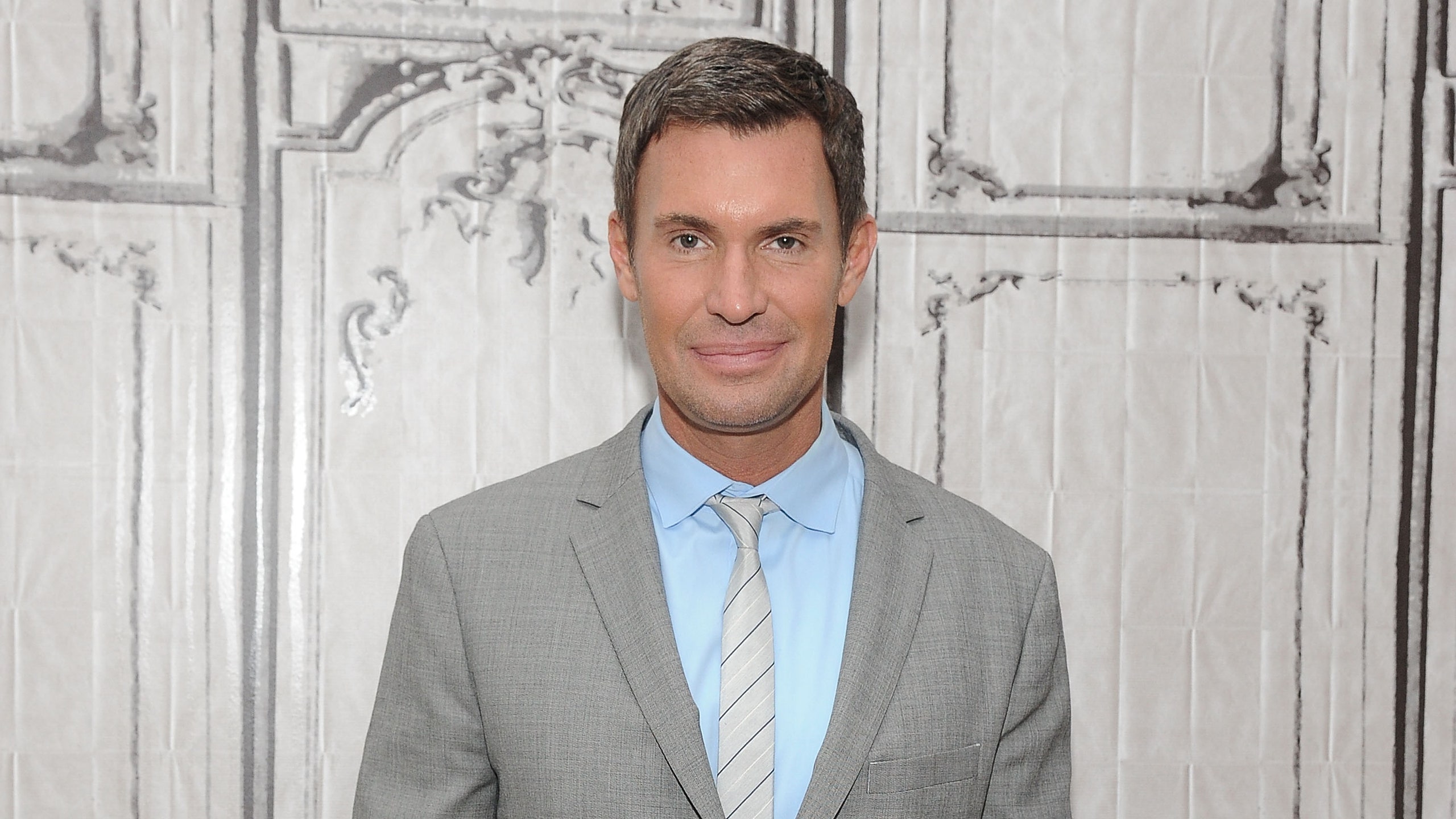 Jeff Lewis is the CEO of the famous media blog It's Only Entertainment, which gets in excess of 100,000 perspectives every day, covering media news, music and VIPs. Since the beginning of his vocation in 2009, he has gotten quite possibly the most compelling bloggers analysts in New York City.
Jeff turned into a star blogger delivering unique substance and big name interviews for Radio One/Interactive, One's TheUrbanDaily.com/Frequency News, RayJ.com, 4EverBrandy.com, Global Grind, Hip Hop Weekly and AllHipHop.com Rumors.
His unique contents and superstar interviews discovered their direction on mainstream diversion sites like NecoleBitchie, People, ThisIs50, TheYBF, MediaTakeOut, VIBE, PerezHilton, and then some. He took on positions as content manager for RayJ.com and Twista.com and was a useful power for Interactive One's TheUrbanDaily and HelloBeautiful online media crusade.
Jeff Lewis, assumed control over the blogosphere, yet additionally the advanced radio wireless transmissions. He turned into the co-host for "Mics and Models" radio on BlogTalkRadio.com with VH1's "Genuine Chance At Love" champ, Doll. The two talked with a portion of VH1's most sizzling reality stars. He later made GOIN-IN Radio with Mz Berry, victor of VH1's "For The Love Of Ray J 2." as his co-host.
Today, Jeff has become a developer completely all alone, making Celebrity News site, itsOnlyEntertainment.net, and a computerized web-based media organization, D.N.A. Media (Digital Network Authority). Surprising the media game and marking each most loved famous people and reality stars with his experience and new vision, he is a media awe-inspiring phenomenon.
Shahira Marei and her unique idea of The Dirty Cookie
Shahira Marei is the Founder and CEO of The Dirty Cookie, which sells uniquely marked cookies in a shot glass structure that anybody can load up with any drink they like. It is a sans dunk bend on grandmother's exemplary formula, where the standard splashy wreck stays inside the treat.
Shahira Marei is an Egyptian American who was brought up in Orange County, California. She began her vocation as an aviation project supervisor at The Boeing Company and holds a MBA in administration and a lone ranger in showcasing from California State University Fullerton. In 2015, five months subsequent to bringing forth her girl, Shahira began her first business, The Dirty Cookie. The Dirty Cookie was the main organization on the planet to develop another approach to drink your milk from your treat, making a custom treat cup.
Her business is about amiability. From the customization choices on their shots to the artistic liberty she provides for her representatives, she has attempted to commute home the possibility that the sky's the limit.
Shahira is energetic about uniting individuals and networks and in 2018 established a not-for-profit in Southern California, LEAP (League of Egyptian American Professionals) to bring the Young Egyptian American Professionals together.
The Dirty Cookie has been highlighted on Business Insider, The Today Show, FOX news, The Food Network, The Cooking Channel and significantly more. She has likewise been highlighted in Forbes Next 1000 rundown.