Twist in serial Anupama will come soon, these three stars will be entered in the show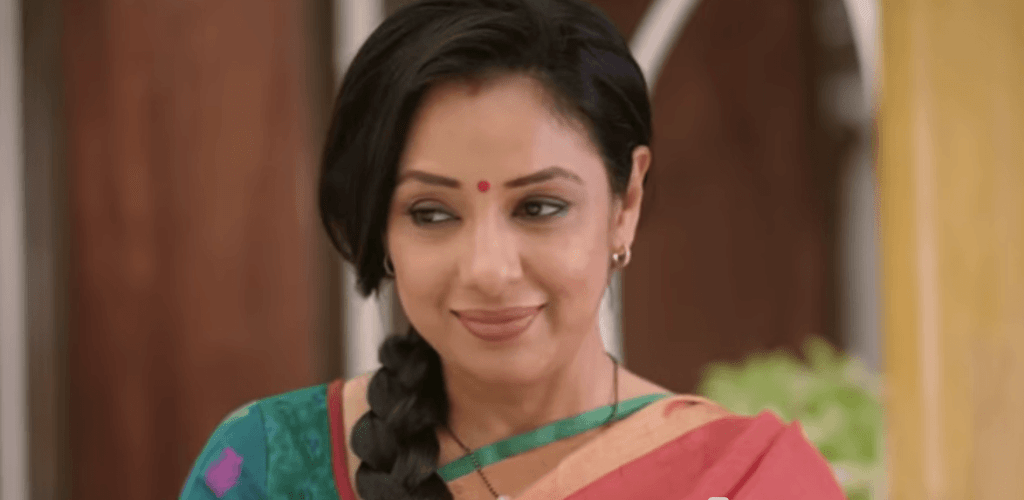 The serial 'Anupama' made its way into everyone's hearts with the coming. The first episode of this serial came on 13 July 2020 and has now topped the TRP race.
Twist is coming very soon in Star Plus serial 'Anupama', the entry of three new characters is going to happen. As soon as he comes, Anupama's life will change more. These are Anupama's loving Rakhi and daughters-in-law Kinjal and Nandini. In the serial, Rakhi will be played by Tasneem Nerurkar, Kinjal will be played by Nidhi Shah and Nandini will be played by Angha Bhosle. In a special conversation with Aaj Tak, he told about his character and also told about the twist in the serial.
Anupama's Support Rakhi
Tasneem Nerurkar has worked in famous serials like 'Kusum', original 'Kasauti Zindagi Ke', 'Kumkum' and because mother-in-law too was once a daughter. Prior to this serial, she has appeared in the role of Rukaiya in Dastan-e-Mohobbat Salim-Anarkali in 2018. In the serial 'Anupama', she will be seen in the role of Rakhi, the mother of Kinjal. Talking about her character, she said, "My daughter wants Anupama to be her daughter-in-law. Anupama is very simple – I don't like her at all because I am a believer in high class and education. This conference Will see it. I will not reveal much about my character but yes I will definitely say that it is a very strong negative character and is completely opposite to Anupama's character.
Tasneem is very happy with Rakhi's character but most of all she is getting pleasure from working with producer Rajan Shahi. He said, "Almost after Salim-Anarkali, I am back after two years. Onscreen and for me the most pleasure is that I wanted to work with Rajan ji. I had heard so much about him how many There are good people, how good directors are, how good is their production house. It used to always go on in my mind that I have to work with Rajan ji. By joining Anupama, my dream has been fulfilled. "
Also, he said about the popularity of this serial, that "Our Indian audience is relating to the show. Because every house has an anupama, every 'I' is an anupama, every house I have a daughter-in-law. A woman runs a house. She is Anupama. A woman forgets herself and starts living for others, she is home, she is a child, she is a husband, she is a family. She starts thinking about all this. The reason is that this serial has touched the soul of the audience since day one.
Anupama's first multi-story
Nidhi Shah will be seen in the role of Kinjal, who has previously appeared in the serial 'Karthik Purnima'. Kinjal is Rakhi's daughter and she is in love with Anupama's elder son Paritosh. Talking about her character and story, Nidhi said, "Kinjal who is from rich family. My family's education is business. Very high class, rich family, dress up to date and servants go back and forth Are. I and Paritosh date each other. Marriage is going on. I know Paritosh's mother about how she lives, but my mother doesn't know. When we go to Paritosh's house to talk about the relationship So a second thought comes to my mother's mind as to whether my daughter should get married in this house or not. So far my character is positive. She is very excited to meet Anupama. Going up and down in my role Can be, can be negative or can be gray.
He also said, "Initially I was very confused because all the characters that I have played before were Parallel leads. Be it Karthik Purnima or Tu Aashiqui. But when I got the call and I auditioned He liked my audition a lot. Then I came to know about the show and when I watched two to four episodes, I was very excited. This show is so beautiful, it has so much emotion, so I felt that I should be a part of this serial. One is the production of Rajan Shahi who is one of the best production houses in the TV industry. I have been shooting for four days, I cannot tell how happy I am to be on this show. Plus here safety and security are very It is tight. Every day there is temperature checking, every other day there is a blood test. I feel like a security here at home.
Anupama's second daughter-in-law Nandini
Anagha Bhosle will be seen in the role of Nandini, who has previously played Shraddha in the serial 'Dadi Amma Dadi Amma Maan Jao'. In the serial 'Anupama', Nandini is paired with Jamegi Anupama's second son Samar, played by actor Paras Kalnavat. Talking about her character, Anagha said, "Nandini, who she is, is a bit modern, she is matured." Is practical. Which means she will speak in front of what is in her heart. I will enjoy it very much by playing this character, slightly different from my previous character. The fund that is the infact will always be seen supporting Anupama. It means there will be a drama in mother-in-law, but the fund that is there will understand Anupama, will support her. My introduction scene is very funny. Seeing you guys will be fun. "
Angha has followed this serial from the very beginning. She told that she was in her home Pune when this serial went on air and since then she has been watching every episode. Also, he also told that he has liked Anupama's character very much and she has started loving Anupama. He said, "I liked the character of Anupama very much. Rupali Madam has played this character very well, played very effortlessly. I am very happy that my serial is getting entry in Anupama. In this lockdown I am Was in home town and I sent my audition after recording. Rajan sir liked my audition and the whole team liked it. I am really very happy. "
The serial 'Anupama' made its way into everyone's hearts with the coming. The first episode of this serial came on 13 July 2020 and has now topped the TRP race. The story started with Anupama and her family where her in-laws are in-laws, husband Vanraj Shah and three children Paritosh, Samar and Pakhi. She loves her family very much. She has also forgotten her happiness for her happiness.
One of the most successful and famous female entrepreneurs, Cher Wang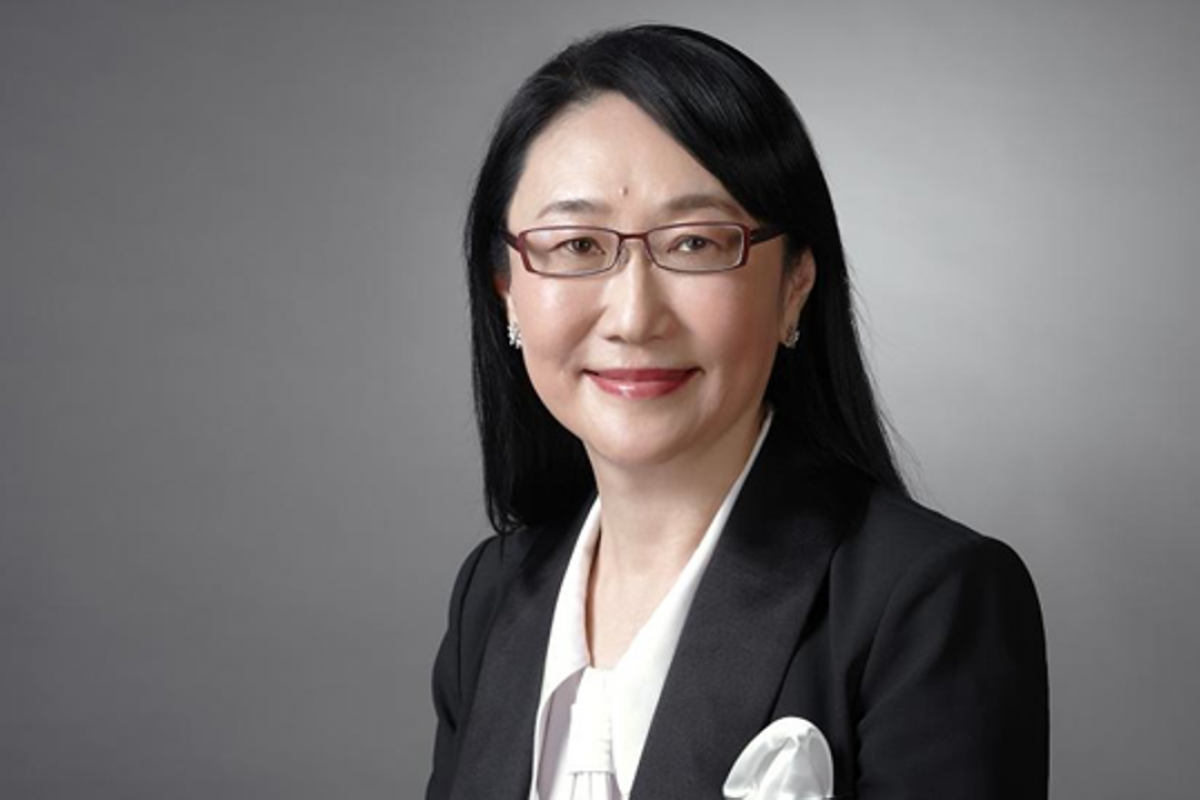 Cher Wang is a Taiwanese business visionary and giver. As fellow benefactor and executive of HTC Corporation and incorporated chipset creator VIA Technologies. She is one of the influential ladies heads in the male ruled universe of innovation and who is known to have made fortunes with her advanced cells. The advanced cells which are created by HTC are one of the six PDAs which are sold in the United States. HTC currently advertises its advanced cells under the brands of Verizon and Palm and furthermore accompany packaged administrations from acclaimed suppliers like T-Mobile.
Wang joined First International Computer (FIC) in 1982. . She began there by selling motherboards and was subsequently moved to the PC division. Her involvement in First International Computer gave her a thought regarding the items for HTC. Wang and others established VIA in 1987 and HTC in 1997. In the beginning of HTC, Ms. Wang had an obligation to assemble sound associations with clients who likewise included remote transporters and furthermore those merchants whose items were required by HTC.
Cher Wang is likewise a functioning part in the International Business Community, and she additionally takes part as the Industry accomplice at the World Economic Forum. She is likewise an individual from the APEC Business Advisory board. Wang's Charity Foundations are holding eight venture organizations' stocks with a market estimation of over US$200 million. She likewise filled in as the head of Everex frameworks along with being its Chairperson.
Cher Wang was named as #56 on The Forbes' rundown of The World's 100 Most Powerful Women. Ms. Wang additionally got the twentieth spot on Forbes in the year 2011. She was chosen as an Innovator in the year 2005 in the Stars of Asia and was named as one of the 25 chiefs on the Forefront of progress by the Business Week. She was additionally named as the perhaps the most persuasive ladies by the Fast Company. Cher Wang was granted "Individual of the Year" by CCTV, China.
Man Behind The Success Of BioZeen, Vibin Joseph
In this pandemic time, everyone has heard about the corona vaccine produced by Biozeen company.
Vibin Joseph is the man behind this immense success of Biozeen. Vibin Joseph is the coordinator and Official Executive of Biozeen, a biopharmaceutical association that is responsible for immunizing 33% of the youths over the globe. He was the Global Business Plenary speaker and spoke to India at The One Young World Summit in Dublin, Ireland.
The vaccination producing industry has genuinely been a specialty market stored by a few associations. Be that as it may, Joseph has sorted out some way to break into the specialty in a gigantic manner.
BioZeen will presumably "produce lifesaving therapeutics open for the whole of mankind", very soon.
The organization's innovation today is liable for the assembling of immunizations given to 1 in every 3 kids internationally. The issue of protected and successful inoculation has gotten unquestionably more noticeable within the sight of repeats of diseases since quite a while ago the idea to have been destroyed in the public space. Measles is only one out of various illnesses that in light of the counter vaxxer development have put millions in danger.
BiOZEEN's main goal is to create computerized bioprocess fabricating answers for making life-saving inoculations to prevent preventable passings from occurring using an open-source foundation of both equipment and programming joined with the utilization of man-made brainpower to make a biomedical norm for organizations around the planet to convey more reasonable antibodies.
Mr. Vibin was acquainted with the 1300+ representatives by Beth Comstock, Chief Marketing Officer of GE and Director at Nike within the sight of Anthony Jenkins, Global CEO of Barclays, President Toledo of Peru, President Fox of Mexico and Global Business Leaders Doug Richard and Elio Leoni Sceti.
He was additionally referenced under heads of tomorrow by The Independent, the main paper in Ireland.
TikTok Banned In Pakistan
After India, Pakistan also joined the group of countries banning TikTok, a Chinese social media and short video platform mobile application.
On 11 October 2020 Telecommunication Authority of Pakistan passed a statement that there have been a number of complaints against TikTok app from different segments of the country against unnecessary, invaluable and disgraceful contents. Before banning it, they have addressed these issues with the app's officials but after getting no response from them, they came out with a decision of banning this mobile app.
This app has been a matter of concern for other nations as well due to its data leaking reports being viral all over the world. After India, USA's president Donald Trump has also tried to ban this app from his country but was unsuccessful in his attempt due to some reasons. But TikTok has faced occasional bans in several other countries like Indonesia and Bangladesh due to its privacy concern.
In Pakistan, there were almost 20 million active users of TikTok in a month. Being a short video and meme video sharing platform, many of the conservative Muslims of Pakistan felt that it was very offensive against the religion and they thought that it would have a very bad impact on their society. There were also many videos featuring underage teens showing off their weapons and this was just growing day by day.
Pakistan's PM Imran Khan also criticized TikTok as promoting "obscenity and vulgarity."