CBSE 12th Topper List Jharkhand: State Topper of Ranchi, Adyasha Top in Bokaro, see Toppers List here
Ranchi, CBSE Board Class 12th Results 2020 Central Board of Secondary Education (CBSE) has cleared 87 percent of Jharkhand's 12th examination. In science, Ansh Makkar of DPS School in Ranchi topped the state with 99.2% marks. In Bihar, Rajshree of Patna also got 99.2 percent marks. In this way, Ansh topped Rajshree in not only Jharkhand but also Bihar. Jharkhand falls in the Patna zone of CBSE.
CBSE 12th declared results, 87 percent students of Jharkhand pass
At the same time, Hardik Agarwal of DAV Bishtupur in Jamshedpur became the state topper in Commerce. Hardik scored 98.4 percent. Riya Shrivastava of JVM Shyamali, Ranchi topped the state with 98.4% in Arts. Girls topped the ICSE results in all the faculties from tenth to the same time, but in the CBSE result, boys have done better. While science and commerce have taken the top position, daughters have shown tremendous strength in the toppers list of Arts. CBSE declared the results on Monday but this time has not released the toppers list. The list of state toppers has been prepared on the basis of the number received from schools.
State top 5
Science toppers
1. Ansh Makkar: DPS Ranchi: 99.2

2. Shivang Singh: DAV Bariatu, Ranchi: 99

3. Creation Eternal: DPS Ranchi: 98.8

3. Adyasha Mishra, DPS Bokaro: 98.8

4. Anima: DPS Ranchi: 98.6 percent

5. Akshat Kumar: DPS Ranchi: 98.2

5. Anurag Kumar Jha: DPS Ranchi: 98.2

5. Pritha Chauhan: DPS Ranchi: 98.2

5. Ajit Kumar, DPS Bokaro: 98.2

5. Hyder Deposit: DAV Public School Store: 98.2
Commerce toppers
1. Hadak Agrawal: DAV Bishtupur, Jamshedpur: 98.4

2. Ritu Kumari: Holy Cross Ballydih, Bokaro: 98.2

3. Nischal Goyal: DPS Ranchi: 98

3. Himanshu: MK DAV School Medininagar: 98

4. Anisha Saraogi: DPS Ranchi: 97.6

4. Rishi Chitlangia: Bridgeford, Tupudana, Ranchi: 97.6

4. Anu Kumari: Rajkamal Saraswati Vidya Mandir, Dhanbad: 97.6

5. Anushka Aggarwal: Dhanbad Public School: 97.4

5. Aastha Aggarwal: DPS Ranchi: 97.4
Arts Toppers
1. Riya Srivastava: JVM Shyamali Ranchi: 98.4

2. Nayanika Kiran: Saint Xavier, Hazaribagh: 98.2

3. Samidha Shekhar: DPS School Ranchi: 98

3. S. Dutta Sharma: JVM Shyamali Ranchi: 98

3. Nitesh Kumar Mahato, Chinmay Vidyalaya Bokaro: 98

3. Mimamsa: The Pentacastal Assembly Bokaro: 98

3. Shambhavi Singh: Sri Sri Suryadev Singh Gurukulam, Dhanbad: 98

3. Prerna Singh: DAV Bishtpur: 98

4. Akanksha Sharma: DPS Ranchi: 97.6

4. Kavya Kapoor: DPS Ranchi: 97.6

4. Tanushree: DPS Ranchi: 97.6

4. Mansi Verma: JVM Shyamali Ranchi: 97.6

4. Rima Paul: The Pentecastal Assembly Bokaro: 97.6

5. Harshita Mohan: DPS School: 97.4

5. Image Kumari: DPS School 97.4 

5. Akanksha: Chinmaya Vidyalaya Bokaro: 97.4

5. Sumit Raj: Chinmay Vidyalaya Bokaro: 97.4
CBSE released the results of the 12th board on Monday. The results have been released on the Central Board of Secondary Education's official website cbseresults.nic.in. Ansh Makkar in the capital Ranchi and Aadisha Science Topper in Bokaro. In CBSE Patna region, 74 percent students have achieved success. Of these, 68 percent students from Bihar passed. 87 percent of students from Jharkhand have been successful. 69484 students from Bihar and 35974 students from Jharkhand participated in this examination.
CBSE Patna Region Result
Bihar result: 68.06%

Examination Students: 69484

Pass: 46302
Jharkhand result: 87%

Students covered in the examination: 35974

Pass: 30992
Ranchi: 99.2 per cent marks for DPS Ansh Makkar in CBSE XII
The result of class XII was released on Monday by CBSE. In this, Ansh Makkar, a twelfth science student of Delhi Public School, got 99.2 percent. Nischal Goyal got 98.0 percent marks in commerce. Shekhar, the DPS in Arts, got 98% marks. Around 9000 students took the CBSE examination in Ranchi.
Bokaro: Adyasha became District Topper in Faculty of Science by securing 98.8% marks
Adyasha Mishra of Delhi Public School achieved the distinction of becoming a district topper by scoring 98.8 percent in the CBSE XII Science Faculty Examination. It scored 97 in English, 97 in Physics, 99 in Biology, 100 in Chemistry, 99 in Fine Art and 99 in Physical Education. Adyasha's dream flew through hard work. She wants to become a doctor. Therefore working hard in this direction.
His father Prajesh Chandra Mishra, a resident of Sector Four B, is working in the post of General Manager in BSL. Mata Sasmita Mishra is a housewife. He said that the parents took special care. Always encouraged to move forward in life. Apart from his studies, he also loves sports and painting. She studies seven to eight hours each day. He said that mobile should be used as much as it is necessary. Time should be used properly. The target should be watched. Hard work should be done to achieve the goal, only then will success be achieved.
Bokaro: District Topper in Ritu Commerce Faculty with 98.2% marks
Reetu of Holy Cross School, Ballydih secured 98.2% marks in CBSE XII Commerce Faculty. It has the distinction of becoming a district topper in this faculty. It scored 96 in English, 98 in Sanskrit, 100 in Economics, 99 in Business Study, 98 in Account and 95 in Mathematics. Ritu worked hard to move forward on the road to success. His father Krishna Singh, a resident of Bansgowda, is an agent of LIC. Mata Anju Devi is a homemaker. He passed the matriculation examination from Holy Cross School with 94 percent marks. Ritu said that she wants to become a CA. So working hard in this direction. She studies for four to five hours each day. He kept distance from mobile. Prepared the exam along with time management. She does yoga regularly. It also has an attachment to music.
Jamshedpur Toppers
Science 
1. Mayank Kumar Panda – DAV Bishtupur – 97.2

2. Anjali Kumari Jha – DAV Bishtupur – 96.8

3. Jasmine Saha – 96.6

3. Jayesh Nandan – 96.6

4. Favor lotus – 96.4

4. Apoorva Raj – 96.4

4. Anvesh Banerjee – Chinmaya Telco – 96.4

5. Smriti Kumari – Chinmaya Telco – 96.2
Commerce
1 Hardik Agarwal – DAV Bishtupur – 98.4

2 Anshul Kedia – DAV Bishtupur – 96.4

3 Aayushi Kabra – DAV Bishtupur – 96.4

4 Suhana Pandey – DAV Bishtupur – 95.2

 4 Riya Kumari – Chinmaya Telco – 95.2

5 Aatiya Favor – DAV Bishtpur – 95
Art's topper
Prerna Singh – DAV Bishtpur – 98

Aditya Jha – DAV Bishtpur – 97

Madhubala Kumari – DAV Bishtupur – 95.6

Ankit Kumar – Baldwin Farm Area School Kadama – 94.2

Prabhat Pani – DAV Bishtupur – 93
Simdega
Faculty of Science-Priya Nishi Minj 93.2

Faculty of Arts – Anurag Thakur 95.33

Faculty of Commerce – Riddhi Aggarwal – 92.6
How Keele University is the Best Option in the UK?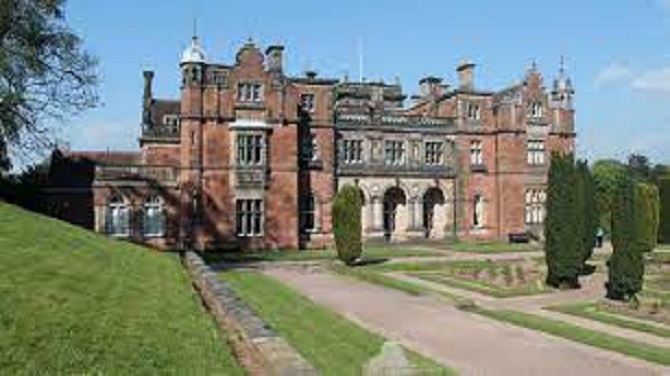 How Keele University is the Best Option in the UK?
Introduction
When you are thinking about studying abroad, you want to make a plan to choose the best country and the best university. So you get many options for countries and universities for better education. You get the name of the countries of Canada, the UK, the USA, Australia, and the UAE and you can easily confuse about choosing the best country. So you should search on the many different-different platforms and should read many articles and blogs, and discuss on forum sites, and you should also discuss with your friend circle.
While here you are on the right platform for choosing the best country and best university. According to my deep research, you can choose the above-mentioned countries because these are all countries known for better education while in those countries, the UK is the best option for better education methods and facilities.
Now we talk about the best university in the UK also then we find many top universities names for study. And these all famous universities names are mentioned below –
Keele University UK
Birmingham City University
Middlesex University London
BPP University
University of Oxford
These all universities names are ranked top in the UK and you can choose any university for your higher education. But when you see according to the fees, facility, services, and student life so you find a name which is Keele University.
Because in the Keele University UK, you get impressive facilities, services, and a better way of life for students. This univeristy has got many awards in many sectors. And this university gets top-ranked at the UK and world levels.
About Keele University
Keele University was founded in the year 1949 and this university is a campus-based public research university in the UK. University offers approx 180 postgraduate and undergraduate courses for national or international students. Keele University has approx 11000 national and international students from 80 different nationalities.
Top Reasons for Study at Keele
University ranked in the top 3 universities for overall students satisfaction
University gets the Gold medal for the Teaching Excellence Framework
And university almost 97 percent of research is the international importance
Services
Students Services
Student services are the best for you because you can get any problem solution they will be ready for support and activities 24/7. This university is ready for any time that provides support through a study in UK policy.
Housing Services
This university has more than 2800 beds on-site with a range of accommodations available. This univeristy has four campuses for accommodation and all have away a short distance from the university campus. With it, the university gives commitment for accommodation.
Library services
Keele University also offers a library 24/7 for all students. You can study with friends. And here anyone can study in silence. This university offers rooms for group studying and single studying. And you get wireless internet connectivity in the university campus and residence halls.
Medical services
All students can get free emergency treatment. If you have only four months visa so you can not register with the Health Centre. And when you need to non-emergency treatment so you have to ensure healthcare insurance.
And if you have a 6-month visa and more so you can get free medical services through registering at a practice local.
Ruben Harris – CEO of Career Karma
Ruben Harris is the CEO of Career Karma, an application that matches individuals to coding bootcamps and gives them support for the remainder of their vocations. Coding bootcamps permit people to become developers at a lot quicker speed than customary software engineering training. Preceding helping to establish Career Karma, Ruben and his prime supporters worked across a wide range of fields from schooling, to medical care, to governmental issues and money and Ruben archived the entirety of his encounters in blog entries.
Ruben Harris started his innovation vocation working in Partnerships and Sales subsequent to composing a viral blog entry called Breaking Into Startups about how he moved to San Francisco without a task and handled a position 3 weeks after the fact. Subsequent to getting a huge number of messages requesting that how break into tech, Ruben Co-Founded the Breaking Into Startups Podcast to demystify the cycle, bringing about a web-based media reach of approx 3 million individuals, 200,000+ downloads, 10,000+ site visits each month, over 100+ audits on iTunes, a Facebook Community of 10,000+ individuals, and solicitations to be a Contributor for TechCrunch and Black Enterprise.
Before working in tech, Ruben filled in as an Investment Banker zeroed in on Food, Consumer, and Retail organizations in Chicago and Atlanta. As an individual from the Chicago Council on Global Affairs, he selected others to zero in on issues identified with food security, environmental change, and horticulture.
In the wake of getting a great many messages asking him for counsel on the best way to break into tech, Ruben helped to establish the Breaking Into Startups podcast. Ultimately, this undertaking started his craving to make a genuine item, Career Karma, that gets laborers ready for the fourth mechanical transformation.
Tony Weaver – Improving the misrepresentation of black men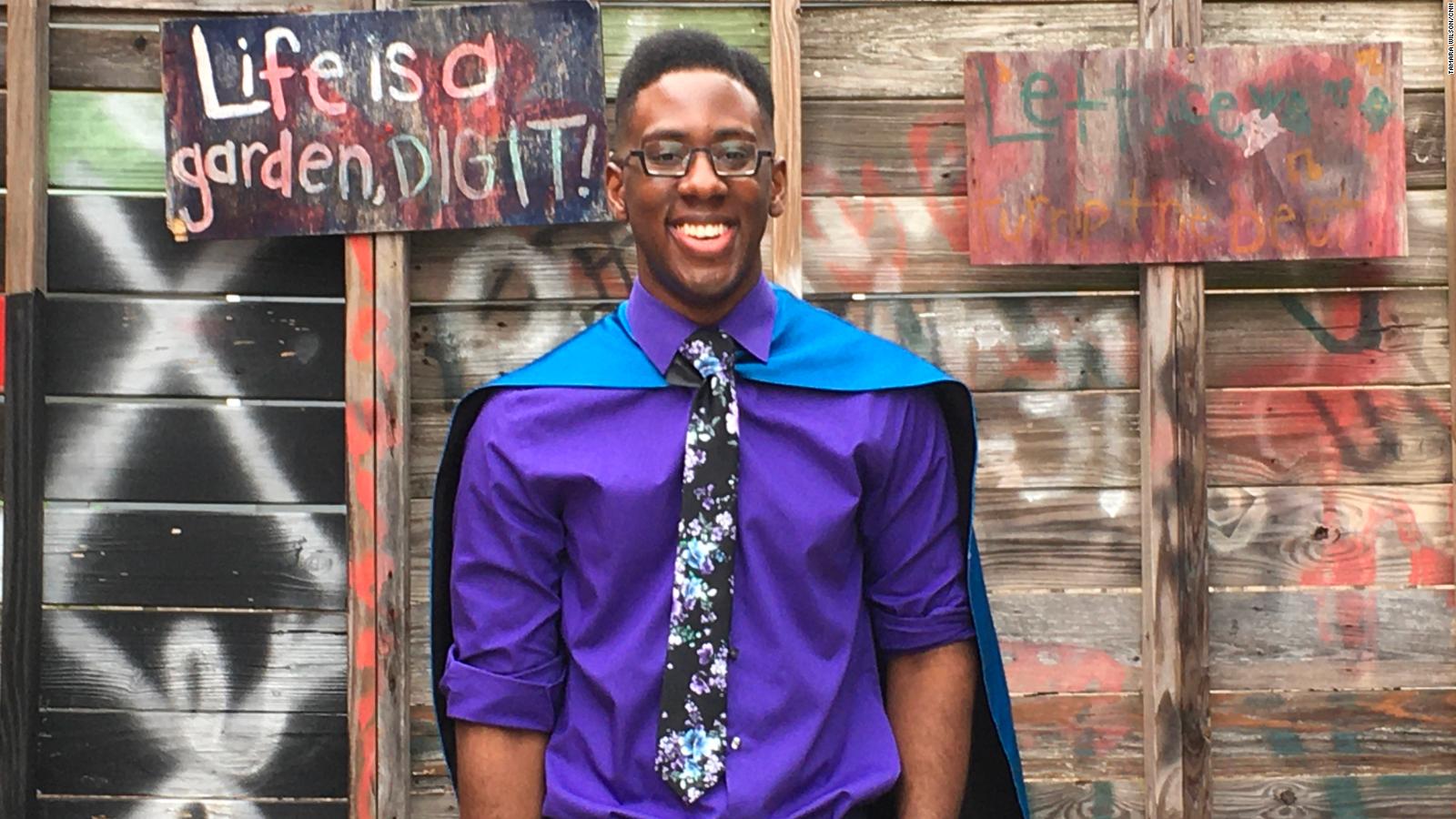 Improving the misrepresentation of black men in the media with Weird Enough Production, Tony Weaver (more…)