CBSE 12th Topper List Jharkhand: State Topper of Ranchi, Adyasha Top in Bokaro, see Toppers List here
Ranchi, CBSE Board Class 12th Results 2020 Central Board of Secondary Education (CBSE) has cleared 87 percent of Jharkhand's 12th examination. In science, Ansh Makkar of DPS School in Ranchi topped the state with 99.2% marks. In Bihar, Rajshree of Patna also got 99.2 percent marks. In this way, Ansh topped Rajshree in not only Jharkhand but also Bihar. Jharkhand falls in the Patna zone of CBSE.
CBSE 12th declared results, 87 percent students of Jharkhand pass
At the same time, Hardik Agarwal of DAV Bishtupur in Jamshedpur became the state topper in Commerce. Hardik scored 98.4 percent. Riya Shrivastava of JVM Shyamali, Ranchi topped the state with 98.4% in Arts. Girls topped the ICSE results in all the faculties from tenth to the same time, but in the CBSE result, boys have done better. While science and commerce have taken the top position, daughters have shown tremendous strength in the toppers list of Arts. CBSE declared the results on Monday but this time has not released the toppers list. The list of state toppers has been prepared on the basis of the number received from schools.
State top 5
Science toppers
1. Ansh Makkar: DPS Ranchi: 99.2

2. Shivang Singh: DAV Bariatu, Ranchi: 99

3. Creation Eternal: DPS Ranchi: 98.8

3. Adyasha Mishra, DPS Bokaro: 98.8

4. Anima: DPS Ranchi: 98.6 percent

5. Akshat Kumar: DPS Ranchi: 98.2

5. Anurag Kumar Jha: DPS Ranchi: 98.2

5. Pritha Chauhan: DPS Ranchi: 98.2

5. Ajit Kumar, DPS Bokaro: 98.2

5. Hyder Deposit: DAV Public School Store: 98.2
Commerce toppers
1. Hadak Agrawal: DAV Bishtupur, Jamshedpur: 98.4

2. Ritu Kumari: Holy Cross Ballydih, Bokaro: 98.2

3. Nischal Goyal: DPS Ranchi: 98

3. Himanshu: MK DAV School Medininagar: 98

4. Anisha Saraogi: DPS Ranchi: 97.6

4. Rishi Chitlangia: Bridgeford, Tupudana, Ranchi: 97.6

4. Anu Kumari: Rajkamal Saraswati Vidya Mandir, Dhanbad: 97.6

5. Anushka Aggarwal: Dhanbad Public School: 97.4

5. Aastha Aggarwal: DPS Ranchi: 97.4
Arts Toppers
1. Riya Srivastava: JVM Shyamali Ranchi: 98.4

2. Nayanika Kiran: Saint Xavier, Hazaribagh: 98.2

3. Samidha Shekhar: DPS School Ranchi: 98

3. S. Dutta Sharma: JVM Shyamali Ranchi: 98

3. Nitesh Kumar Mahato, Chinmay Vidyalaya Bokaro: 98

3. Mimamsa: The Pentacastal Assembly Bokaro: 98

3. Shambhavi Singh: Sri Sri Suryadev Singh Gurukulam, Dhanbad: 98

3. Prerna Singh: DAV Bishtpur: 98

4. Akanksha Sharma: DPS Ranchi: 97.6

4. Kavya Kapoor: DPS Ranchi: 97.6

4. Tanushree: DPS Ranchi: 97.6

4. Mansi Verma: JVM Shyamali Ranchi: 97.6

4. Rima Paul: The Pentecastal Assembly Bokaro: 97.6

5. Harshita Mohan: DPS School: 97.4

5. Image Kumari: DPS School 97.4 

5. Akanksha: Chinmaya Vidyalaya Bokaro: 97.4

5. Sumit Raj: Chinmay Vidyalaya Bokaro: 97.4
CBSE released the results of the 12th board on Monday. The results have been released on the Central Board of Secondary Education's official website cbseresults.nic.in. Ansh Makkar in the capital Ranchi and Aadisha Science Topper in Bokaro. In CBSE Patna region, 74 percent students have achieved success. Of these, 68 percent students from Bihar passed. 87 percent of students from Jharkhand have been successful. 69484 students from Bihar and 35974 students from Jharkhand participated in this examination.
CBSE Patna Region Result
Bihar result: 68.06%

Examination Students: 69484

Pass: 46302
Jharkhand result: 87%

Students covered in the examination: 35974

Pass: 30992
Ranchi: 99.2 per cent marks for DPS Ansh Makkar in CBSE XII
The result of class XII was released on Monday by CBSE. In this, Ansh Makkar, a twelfth science student of Delhi Public School, got 99.2 percent. Nischal Goyal got 98.0 percent marks in commerce. Shekhar, the DPS in Arts, got 98% marks. Around 9000 students took the CBSE examination in Ranchi.
Bokaro: Adyasha became District Topper in Faculty of Science by securing 98.8% marks
Adyasha Mishra of Delhi Public School achieved the distinction of becoming a district topper by scoring 98.8 percent in the CBSE XII Science Faculty Examination. It scored 97 in English, 97 in Physics, 99 in Biology, 100 in Chemistry, 99 in Fine Art and 99 in Physical Education. Adyasha's dream flew through hard work. She wants to become a doctor. Therefore working hard in this direction.
His father Prajesh Chandra Mishra, a resident of Sector Four B, is working in the post of General Manager in BSL. Mata Sasmita Mishra is a housewife. He said that the parents took special care. Always encouraged to move forward in life. Apart from his studies, he also loves sports and painting. She studies seven to eight hours each day. He said that mobile should be used as much as it is necessary. Time should be used properly. The target should be watched. Hard work should be done to achieve the goal, only then will success be achieved.
Bokaro: District Topper in Ritu Commerce Faculty with 98.2% marks
Reetu of Holy Cross School, Ballydih secured 98.2% marks in CBSE XII Commerce Faculty. It has the distinction of becoming a district topper in this faculty. It scored 96 in English, 98 in Sanskrit, 100 in Economics, 99 in Business Study, 98 in Account and 95 in Mathematics. Ritu worked hard to move forward on the road to success. His father Krishna Singh, a resident of Bansgowda, is an agent of LIC. Mata Anju Devi is a homemaker. He passed the matriculation examination from Holy Cross School with 94 percent marks. Ritu said that she wants to become a CA. So working hard in this direction. She studies for four to five hours each day. He kept distance from mobile. Prepared the exam along with time management. She does yoga regularly. It also has an attachment to music.
Jamshedpur Toppers
Science 
1. Mayank Kumar Panda – DAV Bishtupur – 97.2

2. Anjali Kumari Jha – DAV Bishtupur – 96.8

3. Jasmine Saha – 96.6

3. Jayesh Nandan – 96.6

4. Favor lotus – 96.4

4. Apoorva Raj – 96.4

4. Anvesh Banerjee – Chinmaya Telco – 96.4

5. Smriti Kumari – Chinmaya Telco – 96.2
Commerce
1 Hardik Agarwal – DAV Bishtupur – 98.4

2 Anshul Kedia – DAV Bishtupur – 96.4

3 Aayushi Kabra – DAV Bishtupur – 96.4

4 Suhana Pandey – DAV Bishtupur – 95.2

 4 Riya Kumari – Chinmaya Telco – 95.2

5 Aatiya Favor – DAV Bishtpur – 95
Art's topper
Prerna Singh – DAV Bishtpur – 98

Aditya Jha – DAV Bishtpur – 97

Madhubala Kumari – DAV Bishtupur – 95.6

Ankit Kumar – Baldwin Farm Area School Kadama – 94.2

Prabhat Pani – DAV Bishtupur – 93
Simdega
Faculty of Science-Priya Nishi Minj 93.2

Faculty of Arts – Anurag Thakur 95.33

Faculty of Commerce – Riddhi Aggarwal – 92.6
One of the most successful and famous female entrepreneurs, Cher Wang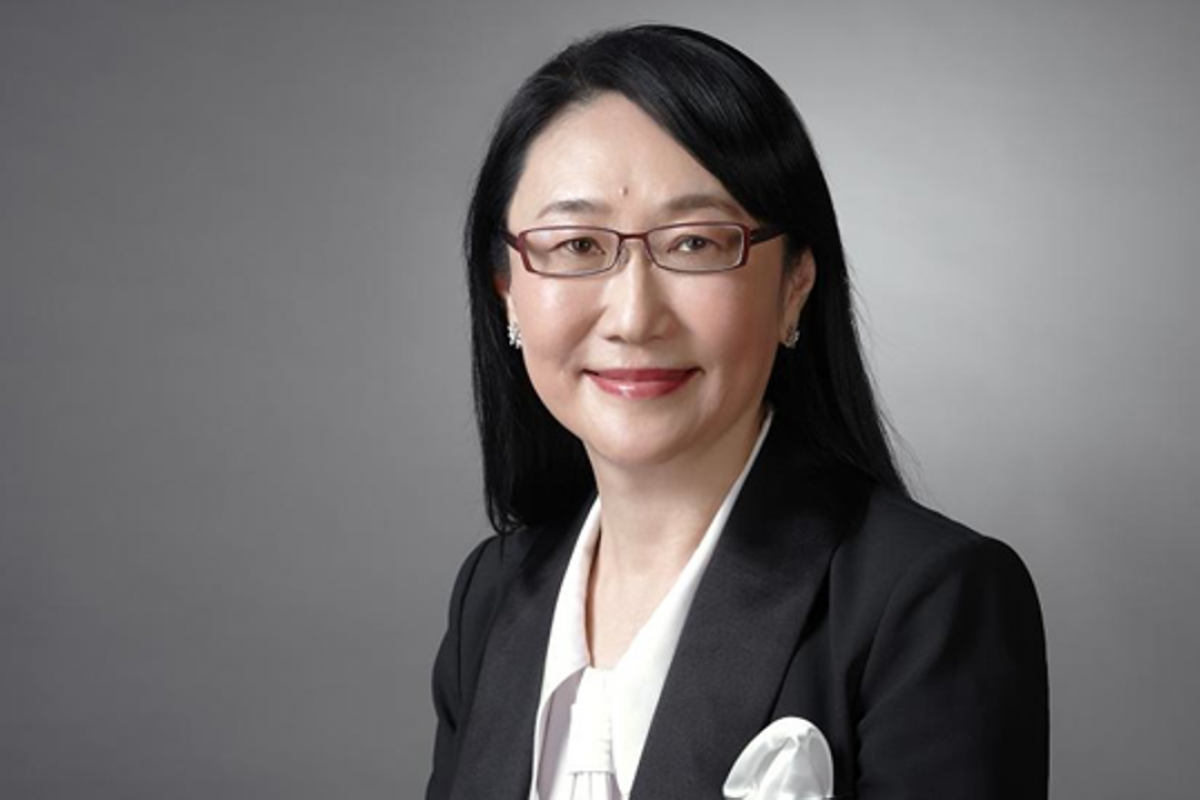 Cher Wang is a Taiwanese business visionary and giver. As fellow benefactor and executive of HTC Corporation and incorporated chipset creator VIA Technologies. She is one of the influential ladies heads in the male ruled universe of innovation and who is known to have made fortunes with her advanced cells. The advanced cells which are created by HTC are one of the six PDAs which are sold in the United States. HTC currently advertises its advanced cells under the brands of Verizon and Palm and furthermore accompany packaged administrations from acclaimed suppliers like T-Mobile.
Wang joined First International Computer (FIC) in 1982. . She began there by selling motherboards and was subsequently moved to the PC division. Her involvement in First International Computer gave her a thought regarding the items for HTC. Wang and others established VIA in 1987 and HTC in 1997. In the beginning of HTC, Ms. Wang had an obligation to assemble sound associations with clients who likewise included remote transporters and furthermore those merchants whose items were required by HTC.
Cher Wang is likewise a functioning part in the International Business Community, and she additionally takes part as the Industry accomplice at the World Economic Forum. She is likewise an individual from the APEC Business Advisory board. Wang's Charity Foundations are holding eight venture organizations' stocks with a market estimation of over US$200 million. She likewise filled in as the head of Everex frameworks along with being its Chairperson.
Cher Wang was named as #56 on The Forbes' rundown of The World's 100 Most Powerful Women. Ms. Wang additionally got the twentieth spot on Forbes in the year 2011. She was chosen as an Innovator in the year 2005 in the Stars of Asia and was named as one of the 25 chiefs on the Forefront of progress by the Business Week. She was additionally named as the perhaps the most persuasive ladies by the Fast Company. Cher Wang was granted "Individual of the Year" by CCTV, China.
Man Behind The Success Of BioZeen, Vibin Joseph
In this pandemic time, everyone has heard about the corona vaccine produced by Biozeen company.
Vibin Joseph is the man behind this immense success of Biozeen. Vibin Joseph is the coordinator and Official Executive of Biozeen, a biopharmaceutical association that is responsible for immunizing 33% of the youths over the globe. He was the Global Business Plenary speaker and spoke to India at The One Young World Summit in Dublin, Ireland.
The vaccination producing industry has genuinely been a specialty market stored by a few associations. Be that as it may, Joseph has sorted out some way to break into the specialty in a gigantic manner.
BioZeen will presumably "produce lifesaving therapeutics open for the whole of mankind", very soon.
The organization's innovation today is liable for the assembling of immunizations given to 1 in every 3 kids internationally. The issue of protected and successful inoculation has gotten unquestionably more noticeable within the sight of repeats of diseases since quite a while ago the idea to have been destroyed in the public space. Measles is only one out of various illnesses that in light of the counter vaxxer development have put millions in danger.
BiOZEEN's main goal is to create computerized bioprocess fabricating answers for making life-saving inoculations to prevent preventable passings from occurring using an open-source foundation of both equipment and programming joined with the utilization of man-made brainpower to make a biomedical norm for organizations around the planet to convey more reasonable antibodies.
Mr. Vibin was acquainted with the 1300+ representatives by Beth Comstock, Chief Marketing Officer of GE and Director at Nike within the sight of Anthony Jenkins, Global CEO of Barclays, President Toledo of Peru, President Fox of Mexico and Global Business Leaders Doug Richard and Elio Leoni Sceti.
He was additionally referenced under heads of tomorrow by The Independent, the main paper in Ireland.
TikTok Banned In Pakistan
After India, Pakistan also joined the group of countries banning TikTok, a Chinese social media and short video platform mobile application.
On 11 October 2020 Telecommunication Authority of Pakistan passed a statement that there have been a number of complaints against TikTok app from different segments of the country against unnecessary, invaluable and disgraceful contents. Before banning it, they have addressed these issues with the app's officials but after getting no response from them, they came out with a decision of banning this mobile app.
This app has been a matter of concern for other nations as well due to its data leaking reports being viral all over the world. After India, USA's president Donald Trump has also tried to ban this app from his country but was unsuccessful in his attempt due to some reasons. But TikTok has faced occasional bans in several other countries like Indonesia and Bangladesh due to its privacy concern.
In Pakistan, there were almost 20 million active users of TikTok in a month. Being a short video and meme video sharing platform, many of the conservative Muslims of Pakistan felt that it was very offensive against the religion and they thought that it would have a very bad impact on their society. There were also many videos featuring underage teens showing off their weapons and this was just growing day by day.
Pakistan's PM Imran Khan also criticized TikTok as promoting "obscenity and vulgarity."