CBSE 12th Topper List Jharkhand: State Topper of Ranchi, Adyasha Top in Bokaro, see Toppers List here
Ranchi, CBSE Board Class 12th Results 2020 Central Board of Secondary Education (CBSE) has cleared 87 percent of Jharkhand's 12th examination. In science, Ansh Makkar of DPS School in Ranchi topped the state with 99.2% marks. In Bihar, Rajshree of Patna also got 99.2 percent marks. In this way, Ansh topped Rajshree in not only Jharkhand but also Bihar. Jharkhand falls in the Patna zone of CBSE.
CBSE 12th declared results, 87 percent students of Jharkhand pass
At the same time, Hardik Agarwal of DAV Bishtupur in Jamshedpur became the state topper in Commerce. Hardik scored 98.4 percent. Riya Shrivastava of JVM Shyamali, Ranchi topped the state with 98.4% in Arts. Girls topped the ICSE results in all the faculties from tenth to the same time, but in the CBSE result, boys have done better. While science and commerce have taken the top position, daughters have shown tremendous strength in the toppers list of Arts. CBSE declared the results on Monday but this time has not released the toppers list. The list of state toppers has been prepared on the basis of the number received from schools.
State top 5
Science toppers
1. Ansh Makkar: DPS Ranchi: 99.2

2. Shivang Singh: DAV Bariatu, Ranchi: 99

3. Creation Eternal: DPS Ranchi: 98.8

3. Adyasha Mishra, DPS Bokaro: 98.8

4. Anima: DPS Ranchi: 98.6 percent

5. Akshat Kumar: DPS Ranchi: 98.2

5. Anurag Kumar Jha: DPS Ranchi: 98.2

5. Pritha Chauhan: DPS Ranchi: 98.2

5. Ajit Kumar, DPS Bokaro: 98.2

5. Hyder Deposit: DAV Public School Store: 98.2
Commerce toppers
1. Hadak Agrawal: DAV Bishtupur, Jamshedpur: 98.4

2. Ritu Kumari: Holy Cross Ballydih, Bokaro: 98.2

3. Nischal Goyal: DPS Ranchi: 98

3. Himanshu: MK DAV School Medininagar: 98

4. Anisha Saraogi: DPS Ranchi: 97.6

4. Rishi Chitlangia: Bridgeford, Tupudana, Ranchi: 97.6

4. Anu Kumari: Rajkamal Saraswati Vidya Mandir, Dhanbad: 97.6

5. Anushka Aggarwal: Dhanbad Public School: 97.4

5. Aastha Aggarwal: DPS Ranchi: 97.4
Arts Toppers
1. Riya Srivastava: JVM Shyamali Ranchi: 98.4

2. Nayanika Kiran: Saint Xavier, Hazaribagh: 98.2

3. Samidha Shekhar: DPS School Ranchi: 98

3. S. Dutta Sharma: JVM Shyamali Ranchi: 98

3. Nitesh Kumar Mahato, Chinmay Vidyalaya Bokaro: 98

3. Mimamsa: The Pentacastal Assembly Bokaro: 98

3. Shambhavi Singh: Sri Sri Suryadev Singh Gurukulam, Dhanbad: 98

3. Prerna Singh: DAV Bishtpur: 98

4. Akanksha Sharma: DPS Ranchi: 97.6

4. Kavya Kapoor: DPS Ranchi: 97.6

4. Tanushree: DPS Ranchi: 97.6

4. Mansi Verma: JVM Shyamali Ranchi: 97.6

4. Rima Paul: The Pentecastal Assembly Bokaro: 97.6

5. Harshita Mohan: DPS School: 97.4

5. Image Kumari: DPS School 97.4 

5. Akanksha: Chinmaya Vidyalaya Bokaro: 97.4

5. Sumit Raj: Chinmay Vidyalaya Bokaro: 97.4
CBSE released the results of the 12th board on Monday. The results have been released on the Central Board of Secondary Education's official website cbseresults.nic.in. Ansh Makkar in the capital Ranchi and Aadisha Science Topper in Bokaro. In CBSE Patna region, 74 percent students have achieved success. Of these, 68 percent students from Bihar passed. 87 percent of students from Jharkhand have been successful. 69484 students from Bihar and 35974 students from Jharkhand participated in this examination.
CBSE Patna Region Result
Bihar result: 68.06%

Examination Students: 69484

Pass: 46302
Jharkhand result: 87%

Students covered in the examination: 35974

Pass: 30992
Ranchi: 99.2 per cent marks for DPS Ansh Makkar in CBSE XII
The result of class XII was released on Monday by CBSE. In this, Ansh Makkar, a twelfth science student of Delhi Public School, got 99.2 percent. Nischal Goyal got 98.0 percent marks in commerce. Shekhar, the DPS in Arts, got 98% marks. Around 9000 students took the CBSE examination in Ranchi.
Bokaro: Adyasha became District Topper in Faculty of Science by securing 98.8% marks
Adyasha Mishra of Delhi Public School achieved the distinction of becoming a district topper by scoring 98.8 percent in the CBSE XII Science Faculty Examination. It scored 97 in English, 97 in Physics, 99 in Biology, 100 in Chemistry, 99 in Fine Art and 99 in Physical Education. Adyasha's dream flew through hard work. She wants to become a doctor. Therefore working hard in this direction.
His father Prajesh Chandra Mishra, a resident of Sector Four B, is working in the post of General Manager in BSL. Mata Sasmita Mishra is a housewife. He said that the parents took special care. Always encouraged to move forward in life. Apart from his studies, he also loves sports and painting. She studies seven to eight hours each day. He said that mobile should be used as much as it is necessary. Time should be used properly. The target should be watched. Hard work should be done to achieve the goal, only then will success be achieved.
Bokaro: District Topper in Ritu Commerce Faculty with 98.2% marks
Reetu of Holy Cross School, Ballydih secured 98.2% marks in CBSE XII Commerce Faculty. It has the distinction of becoming a district topper in this faculty. It scored 96 in English, 98 in Sanskrit, 100 in Economics, 99 in Business Study, 98 in Account and 95 in Mathematics. Ritu worked hard to move forward on the road to success. His father Krishna Singh, a resident of Bansgowda, is an agent of LIC. Mata Anju Devi is a homemaker. He passed the matriculation examination from Holy Cross School with 94 percent marks. Ritu said that she wants to become a CA. So working hard in this direction. She studies for four to five hours each day. He kept distance from mobile. Prepared the exam along with time management. She does yoga regularly. It also has an attachment to music.
Jamshedpur Toppers
Science 
1. Mayank Kumar Panda – DAV Bishtupur – 97.2

2. Anjali Kumari Jha – DAV Bishtupur – 96.8

3. Jasmine Saha – 96.6

3. Jayesh Nandan – 96.6

4. Favor lotus – 96.4

4. Apoorva Raj – 96.4

4. Anvesh Banerjee – Chinmaya Telco – 96.4

5. Smriti Kumari – Chinmaya Telco – 96.2
Commerce
1 Hardik Agarwal – DAV Bishtupur – 98.4

2 Anshul Kedia – DAV Bishtupur – 96.4

3 Aayushi Kabra – DAV Bishtupur – 96.4

4 Suhana Pandey – DAV Bishtupur – 95.2

 4 Riya Kumari – Chinmaya Telco – 95.2

5 Aatiya Favor – DAV Bishtpur – 95
Art's topper
Prerna Singh – DAV Bishtpur – 98

Aditya Jha – DAV Bishtpur – 97

Madhubala Kumari – DAV Bishtupur – 95.6

Ankit Kumar – Baldwin Farm Area School Kadama – 94.2

Prabhat Pani – DAV Bishtupur – 93
Simdega
Faculty of Science-Priya Nishi Minj 93.2

Faculty of Arts – Anurag Thakur 95.33

Faculty of Commerce – Riddhi Aggarwal – 92.6
Vikas Birhma and the success story of Gramhal
Vikas Birhma is prime supporter and CEO of Gramhal. Its point is to build the pay of smallholder farmers in India by giving them post-collect administrations, for example, crop stockpiling, credit and market access through an advanced stage.
Vikas Birhma is enthusiastic about planning arrangements that can work on the prosperity of the Indian rural local area. Vikas hails from a town in northern India and has lived encounters about the vocation battles of smallholder farmers. While in India, Vikas worked widely on farming issues with both government and non-administrative associations. Birhma is an Adrian Cheng Fellow at the Social Innovation and Change Initiative at the Harvard Kennedy School, where Gramhal was incubated in 2018. Birhma was likewise named as a Dalai Lama Fellow at the University of Virginia in 2018.
Gramhal helps smallholder ranchers to break the pattern of obligation by further developing their income and expanding their pay. Its start to finish post-reap arrangement interfaces ranchers with distribution centers, banks, and purchasers through a solitary advanced stage. By guaranteeing the nature of the product and devotion of every monetary exchange, Gramhal assembles trust among partners. Ranchers can utilize its foundation to settle on choices about when to offer, whom to offer to, and at what cost. Gramhal tries to work on the existence of 600 million individuals in India who are subject to agribusiness.
Their accomplice bank stretches out credit to the farmers by accepting put away produce as guarantee. The credit facilitates the farmers income and furnishes them with the organization to hang tight for a great economic situation. Their low-tech stage dependent on SMS correspondence gives a gigantic chance to reach and size of computerized mediation.
Jeff Lewis – A Media Force to be reckoned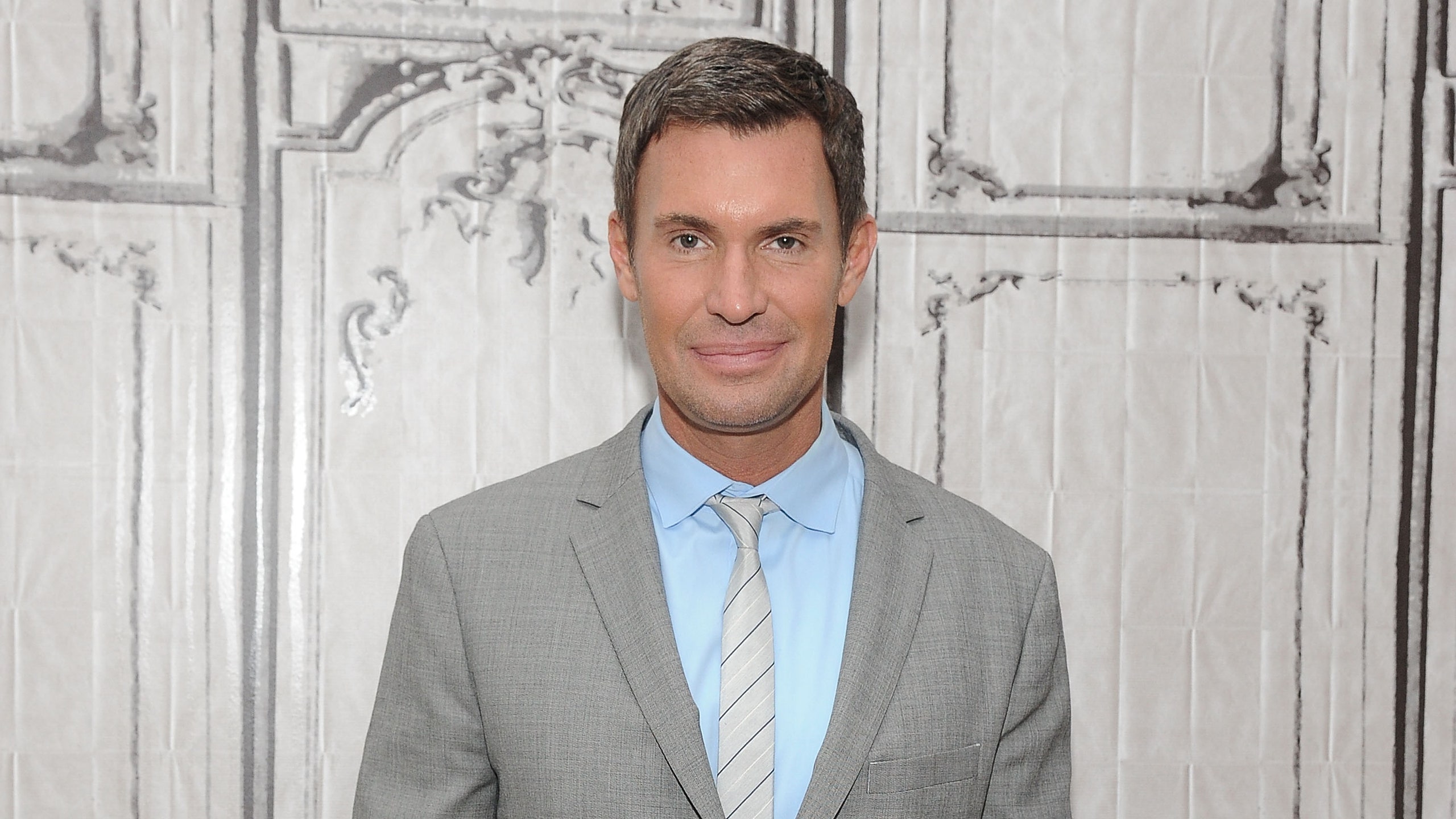 Jeff Lewis is the CEO of the famous media blog It's Only Entertainment, which gets in excess of 100,000 perspectives every day, covering media news, music and VIPs. Since the beginning of his vocation in 2009, he has gotten quite possibly the most compelling bloggers analysts in New York City.
Jeff turned into a star blogger delivering unique substance and big name interviews for Radio One/Interactive, One's TheUrbanDaily.com/Frequency News, RayJ.com, 4EverBrandy.com, Global Grind, Hip Hop Weekly and AllHipHop.com Rumors.
His unique contents and superstar interviews discovered their direction on mainstream diversion sites like NecoleBitchie, People, ThisIs50, TheYBF, MediaTakeOut, VIBE, PerezHilton, and then some. He took on positions as content manager for RayJ.com and Twista.com and was a useful power for Interactive One's TheUrbanDaily and HelloBeautiful online media crusade.
Jeff Lewis, assumed control over the blogosphere, yet additionally the advanced radio wireless transmissions. He turned into the co-host for "Mics and Models" radio on BlogTalkRadio.com with VH1's "Genuine Chance At Love" champ, Doll. The two talked with a portion of VH1's most sizzling reality stars. He later made GOIN-IN Radio with Mz Berry, victor of VH1's "For The Love Of Ray J 2." as his co-host.
Today, Jeff has become a developer completely all alone, making Celebrity News site, itsOnlyEntertainment.net, and a computerized web-based media organization, D.N.A. Media (Digital Network Authority). Surprising the media game and marking each most loved famous people and reality stars with his experience and new vision, he is a media awe-inspiring phenomenon.
Shahira Marei and her unique idea of The Dirty Cookie
Shahira Marei is the Founder and CEO of The Dirty Cookie, which sells uniquely marked cookies in a shot glass structure that anybody can load up with any drink they like. It is a sans dunk bend on grandmother's exemplary formula, where the standard splashy wreck stays inside the treat.
Shahira Marei is an Egyptian American who was brought up in Orange County, California. She began her vocation as an aviation project supervisor at The Boeing Company and holds a MBA in administration and a lone ranger in showcasing from California State University Fullerton. In 2015, five months subsequent to bringing forth her girl, Shahira began her first business, The Dirty Cookie. The Dirty Cookie was the main organization on the planet to develop another approach to drink your milk from your treat, making a custom treat cup.
Her business is about amiability. From the customization choices on their shots to the artistic liberty she provides for her representatives, she has attempted to commute home the possibility that the sky's the limit.
Shahira is energetic about uniting individuals and networks and in 2018 established a not-for-profit in Southern California, LEAP (League of Egyptian American Professionals) to bring the Young Egyptian American Professionals together.
The Dirty Cookie has been highlighted on Business Insider, The Today Show, FOX news, The Food Network, The Cooking Channel and significantly more. She has likewise been highlighted in Forbes Next 1000 rundown.