Successful Entrepreneur and the Founder Of The Athletic, Alex Mather
Alex Mather is the founder of The Athletic, a subscription-based media publisher providing better sports coverage for die-hard fans. Since its inception in 2016, The Athletic's all-star team of writers has created thousands of high-quality stories free of advertising, pop-ups, and auto-play videos for subscribers.
Alex founded the company as an alternative to the struggling ad-supported models as a former employee of subscription-based fitness company Strava. With the mission of producing smarter coverage for die-hard fans, Alex built the company as a former employee of subscription-based fitness company Strava. The Athletic's business is supported on subscription revenue rather than advertising revenue.
Mather felt that sports fans would be prepared to pay for quality reporting and writing, as well as a clean app without advertisements. A few newspapers were experimenting with paywalls at the time, but the general consensus in the business was that information on the internet should be free.
The site debuted in Chicago in January 2016 as part of Y Combinator's summer 2016 batch. Alex has been stationed in their San Francisco headquarters, where he has built a business foundation that continues to yield excellent outcomes.
The Athletic covers a wide range of sports and major leagues in order to appeal to the general public. The NFL, NBA, NHL, MLS, racing, golf, the English Premier League, European soccer, and other sports will be covered. While most big newspapers or websites have a few specialists covering the sports beat, this is a brand that has a specialist covering every single team in every single league, with numerous writers covering the same beat at times. This model provides the most extensive coverage available, which is unmatched by other sources.
The Athletic boasts 600,000 paying subscribers and an 80% year-over-year retention rate. Sixty percent of its subscribers follow sports teams from two or more cities. The Athletic will deliver local coverage in 47 cities and regions across North America, as well as in the United Kingdom, by 2022.
A Social Entrepreneur by Heart and the founder of Shakti, Srishti Sharma
Srishti Sharma is a serial entrepreneur, social activist, angel investor, public speaker, business consultant, startup coach, and business influencer. She is the creator of Shakti, a wearable device for women that, when the user presses the button twice, electrifies an aggressor. Additionally, it texts your closest top three contacts and sends your most recent live location to them via WhatsApp.
She has built businesses in the foodtech, healthcare, gaming, and social entrepreneurship phases for more than ten years. working on multiple ventures for almost ten years in ideation, management, finance, fundraising, and operations. Since she was a teenager, Srishti has always been involved in social causes. Together with her college friends, she made the decision to launch Project Kilkari in Delhi with the goal of assisting marginalized and underprivileged children in obtaining school admission while also ensuring that they receive a fundamental education that will enable them to stay in school without worry of failing.
Srishti continued her studies for her Economics (Hons) degree at Delhi University while concurrently preparing for her Actuarial Science exams. Following Project Kilkari, she began Project Rehmat, which aims to rehabilitate manual scavengers by giving them access to alternative employment. She also owned stock in Binge Digital, which Dineout purchased in 2018. She founded Game in October 2020, an esports platform that aids prospective gamers in establishing successful careers in the industry.
Shakti, Srishti's most recent endeavor, took a year to create. A bracelet that a woman can wear every day, it is a wearable device. A light electric current that would instantly disarm the attacker and send an SOS message to emergency contacts would be released if one came into contact with any part of the attacker's skin for five seconds while being attacked.
Founder and Director of Sangam India, Suhani Dhadphale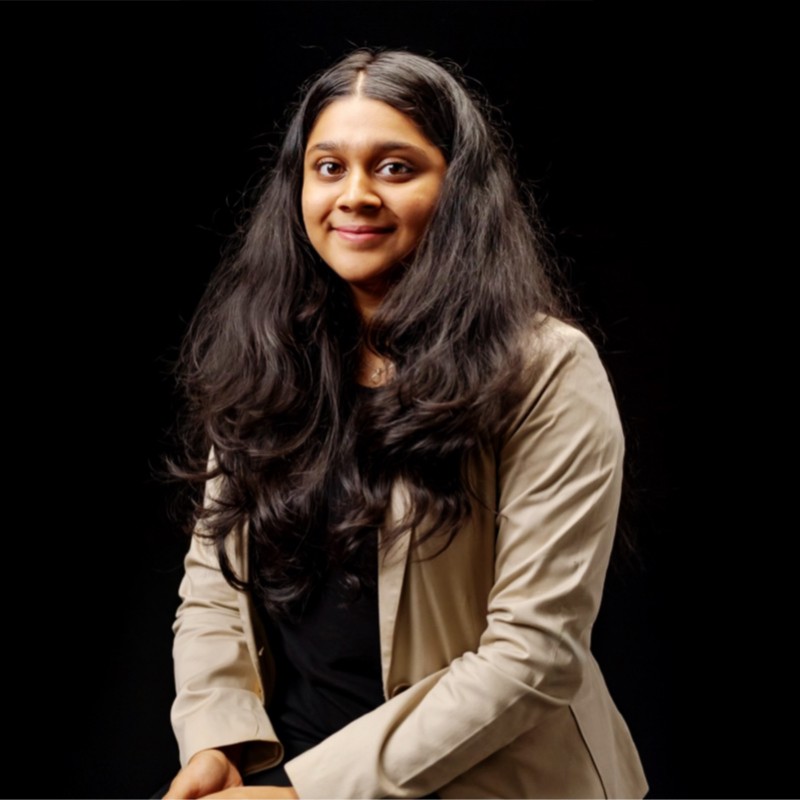 Suhani Dhadphale is the founder, and director at Sangam India, which is a creative Startup, a budding Art Industry, a platform for local artisans, Artists, Entrepreneurs, and creative minds. It has a team of 32 individuals ranging in age from 14 to 24 and a community of over 600 artists from all over India. It is renowned for hosting events where creatives and business owners can exhibit their talents, grow their companies, and network with potential partners.
Suhani Dhadphale, 18, from Pune, thinks that the lack of chances in the creative sphere is a result of compartmentalized education and a closed-minded attitude toward the arts and creative industries. Students are further deterred from entering the sector by a lack of monetization and a limited opportunity for creativity. Suhani was motivated by this to start Sangam India.
Sangam was first established in 2020 as an Instagram social media page where Suhani and her friends created videos on art as part of a series where individuals, particularly artists, shared stories about their experiences. They derived their elevator pitch from there. The group began planning activities like music festivals and open mic nights before the end of 2020. The main platforms used for the online events were Zoom, Google Meet, and Instagram Live.
Over the years, she has been upfront about her vision for Sangam's growth, the team's vision for it, and how everyone's visions work together to produce something that can close a market gap by monetizing art. Because as she knows art is not a commercialized industry in India, it is still seen as a luxury rather than a way of life. The transportation to and through Sangam is an unorganized enterprise. Sangam India mostly has offline events now in Pune and Mumbai, while it is currently growing to other regions of the nation.
Founder of WRA Global, Alkansh Pandey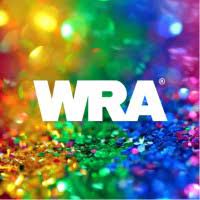 Alkansh Pandey is the founder of WRA Global, a commercial real estate services, management consulting, and investment company with its headquarters in London.
Alkansh is a vibrant young businessperson who works regularly in the consultancy industry. He is the grandson of the late Smt. Meera Tripathi, a member of the AICC and the Rajya Sabha. He is carrying on the family business started by her grandmother. He also serves as president of the Dr. Alka Global Foundation, an organization dedicated to advancing women's, children's, and health.
Alkansh has a proven history of working in the management consulting sector and is a skilled USMC Certified Management Consultant. He worked for a number of large companies before founding WRA Global, including McKinsey & Company and OneUnited Bank.
Alkansh established WRA with the goal of assisting clients all around the world with sustainable management and growth. The company works with businesses from a variety of industry sectors to manage their business strategically and aids its clients in accelerating their business growth. This entails thoroughly researching and analyzing the company, developing a plan for a better strategy, and comprehending the market dynamics and issues the sector faces.
WRA has managed more than 5000 projects for various business organizations from across the world, giving them a structure and management that is results-driven. WRA is dedicated to offering its partners and clients cutting-edge solutions. WRA consistently upholds its commitment thanks to a special offering of data and technologies.