Jake DeMichele Nominated for Electronic Music Award for his Debut Album 'Floating'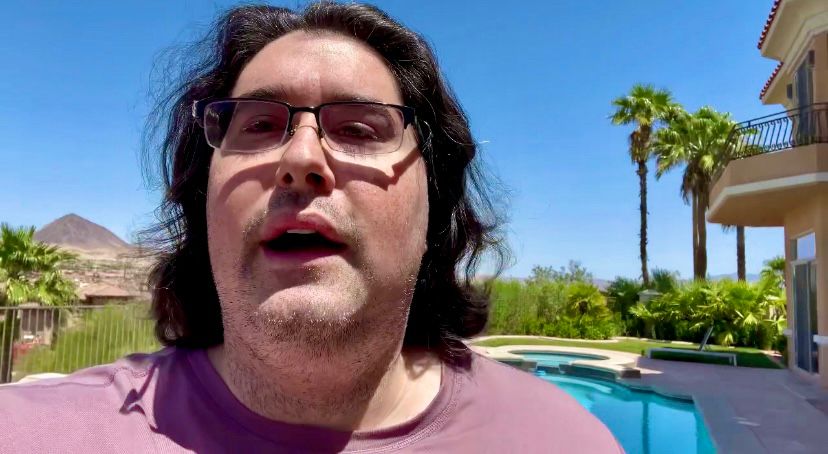 The Electronic Music Awards have spoken, and they have nominated Jake DeMichele. After the LoFi star came out with his album 'Floating' and started trending on Spotify, his fanbase of over 500k loyal followers voted for him to be the winner.
Jake DeMichele is a 31 year-old American-LoFi producer, born in Bronx, New York. Jake DeMichele just recently released his debut album 'Floating. His album 'Floating' consists of five LoFi songs. Since the release, his fans have been listening to Jake DeMichele's album constantly, which has caused Spotify to trend the songs.
Jake DeMichele's first ever studio album 'Floating' has started trending all over streaming platforms such as Spotify and Apple Music, as well as on Tik Tok and Instagram. There's no stop to this sensation.
Listen to Jake DeMichele's music –
Overnight, Jake DeMichele's fan base has been blowing up after hearing his album everywhere. He has now over HALF-A-MILLION followers on his Instagram. The streaming and sale number are still sky rocketing, and now conversations about band-merch apparel is being requested from fans. Jake DeMichele's music on 'Floating' has also been noticed by Netflix and may be seen in the new TV shows to come from Netflix. His managers have announced publicly to fans that they are expecting a huge take off with brand deals and touring opportunities for Jake's supporters to see him live. After all, it is the fans to thank for this sudden take off.
With an album like Floating, it's easy to hear it in future films, specially Sci-Fi movies, everywhere in theatres. This is the next big stage for Jake DeMichele, and all his loving fans are locked in and ready to see more of Jake DeMichele.
'Floating' is the type of album you would hear in a multi-million dollar Hollywood sci-fi film. With the way Jake DeMichele has produced his album, many say it gives a thrilling, eerie and refreshing vibe. Gamers on twitch have been seen streaming live game play to his music. This 5-song LoFi masterpiece is to be the next biggest album in all of LoFi history.
See Jake DeMichele's work –
https://instagram.com/jake_demichele
https://twitter.com/jake_demichele
Anjali Chandrashekar, Empowering Women Through Art with the help of Picture It
Anjali Chandrashekar is a young artist and entrepreneur who is using her talents to empower women and bring about positive change in the world. As the founder of Picture It, a nonprofit organization that promotes gender equality through art, Chandrashekar is working to create a world where women are empowered and their voices are heard.
Chandrashekar was born in India and raised in the United States. She developed a passion for art at a young age and began creating her own works of art in various mediums. As she grew older, she became increasingly interested in using her art to make a positive impact on the world. In 2017, while studying at the University of Southern California, she founded Picture It to do just that.
Picture It is a nonprofit organization that empowers women through art by providing a platform for women to share their stories and express themselves creatively. The organization works with artists around the world to create pieces that highlight the experiences of women and promote gender equality.
One of the ways that Picture It empowers women is through its Artist in Residence program. The program brings together artists from different backgrounds and disciplines to create works of art that address issues related to gender equality. Picture It also hosts workshops and events that encourage women to express themselves creatively and share their stories.
Chandrashekar's work with Picture It has been recognized by numerous organizations and publications. She has been named a Global Shaper by the World Economic Forum and a Young Leader by the United Nations Sustainable Development Solutions Network. She has also been featured in Forbes, The Huffington Post, and other media outlets.
Through her work with Picture It, Chandrashekar is showing that art can be a powerful tool for change. By empowering women to express themselves creatively and share their stories, she is creating a world where women's voices are heard and their experiences are valued.
Elevate Your Space with the Perfect Pendant Lighting
Pendant lighting can elevate the ambience of any space and add a touch of sophistication to your home. Whether you want to create a cosy atmosphere in the living room, a bright and functional workspace, or a warm and inviting dining area, the perfect pendant light can make all the difference. In Australia, pendant lights are a popular choice for homeowners and designers alike, thanks to their versatility and timeless appeal.
According to Statista, the Lamps & Lighting segment in Australia is projected to grow by 3.89% (2023-2027) resulting in a market volume of US$1532.00m in 2027.
Pendant Lights in Australia: Exploring Your Options
When it comes to pendant lights in Australia, there are countless options to choose from. You can find lights in various styles, materials, and sizes, so you must consider your needs and preferences before purchasing. If you're looking for handmade porcelain lighting, for instance, there are many local artisans and designers who create stunning pieces that can add a unique and personal touch to your space. On the other hand, if you prefer a more modern and minimalist look, you may opt for a sleek dome light or a flared light that adds a subtle accent without overwhelming the room.
Choosing the Right Size and Placement
One of the most important considerations when selecting pendant lights is their size and placement. A light that is too small for the room may look out of place, while one that is too large can be overwhelming and distracting. Similarly, the height at which the light is hung can impact the overall aesthetic and functionality of the space. In general, pendant lights should be hung at a height that allows them to provide adequate illumination while also complementing the surrounding decor.
Matching Your Pendant Lights to Your Decor
Whether you're looking for a hat light, a lantern-style pendant, or a cluster of lights to create a dramatic focal point, choosing a style that complements your existing decor is essential. You can choose lights that match the colour scheme, texture, or style of your furniture and accessories, or you can use pendant lights to add a pop of colour or contrast to the room.
Creating a Cohesive Lighting Scheme
While pendant lights can be a stunning addition to any space, they should be combined with other lighting sources to create a cohesive and functional lighting scheme. This may include overhead lighting, floor lamps, or wall sconces, depending on the needs and layout of the room. By layering your lighting sources, you can create a variety of moods and ambiences that can be adjusted to suit your activities and preferences.
Maintaining and Cleaning Your Pendant Lights
To ensure that your pendant lights remain in top condition and continue to elevate your space, it's essential to clean and maintain them regularly. Depending on the material and design of the lights, you may need to dust or wipe them down with a soft cloth or use a mild cleaning solution to remove stains or buildup. You should also inspect the wiring and bulbs periodically to ensure they are functioning correctly and replace any damaged or burnt-out components.
In conclusion, pendant lights can be valuable to any home or workspace, offering functionality and style. Whether you prefer a classic and timeless design or a modern and minimalist look, there are countless options for pendant lights in Australia. With careful consideration of size, placement, and style, you can create a beautiful and functional space. So why not elevate your space with the perfect pendant lighting today?
Meet Vinit Sardhana – The Political Leader, Artist, And Business Person
Everyone wants to make their own identity at some point of time in their life and many of them also achieve it, by doing something extraordinary at such a small age, Vinit Sardhana proved that Age is just a number, Sadhana is from Fatehpur Village in South Delhi, India. He is well known as the lion of the Gujjar fraternity. He belongs to the Gujjar community.
At the age of 23 Sardhana wins the election of Block Level Institution and still elected as Block Level Institution, Vinit has also done many Shoots & Song Video and the most interesting part is along with all He's a Successful Business Person.
And one more interesting thing is that he is really Good Social Worker as well he loves to help the poor and needy and also has deep love for stray animals. His love is so deep and pure.
He has always believed that there are 2 kinds of human nature- A dreamer and a Doer and so he proved to be a successful Doer, He always supports and encourages youth a lot and also encourages them to be healthy instead of intoxicated. Apart from this, he is always active on his social media platform and having a big fan base.

Follow Vinit Sardhana: INSTAGRAM