Famous Indian Clinical Psychotherapist, Radhika Bapat
Radhika Bapat is an Indian Clinical Psychotherapist and one of the few internationally acknowledged Indian psychologists who practises and lives in India. She is dedicated to mental health advocacy, research, and training efforts that promote treatment and reduce stigma in the United States and around the world.
Radhika Bapat studied at the Albert Ellis Institute in New York and graduated from the University of Leiden in the Netherlands. The psychotherapist formerly worked for the Indian Association of Clinical Psychologists and at the Symbiosis School of Liberal Arts as an in-house Student Counselor. Radhika worked as the Head of the Behavioral Sciences and Mental Health Department at the Sahyadri Hospitals. Radhika now works as a psychotherapist on her own.
Radhika has been counseling people of all ages with mental health difficulties as a cross-cultural psychologist since 2004.
Her evidence-based, short-term therapies are based on rational emotive and cognitive behavioral frameworks. Her therapy takes place in a cross-cultural setting, with a heavy emphasis on contextual narrative and indigenous metaphors. In both her life and treatment, she uses a lot of humor. She now works with adults who are dealing with stress and adjustment challenges, as well as mood and anxiety disorders.
Radhika has been providing free information to aid people outside of the arena of individual treatment since the mental health aftermath of the Coronavirus outbreak. Since its introduction in February 2020, her Instagram handle, @psychotherapybar, has seen exponential growth and interaction, earning her recognition as a mid-level mental health influencer.
She was named one of the 100 Digital Influencers of 2020 by YourStory. The International Union of Psychological Science (IUPsyS), a sort of United Nations for 90 national psychology organizations and over 20 regional organizations, has also recognised her as a "Young Emerging Psychologist."
Nikita Hendricks CEO of Nikita's Juice Talks About How It All Began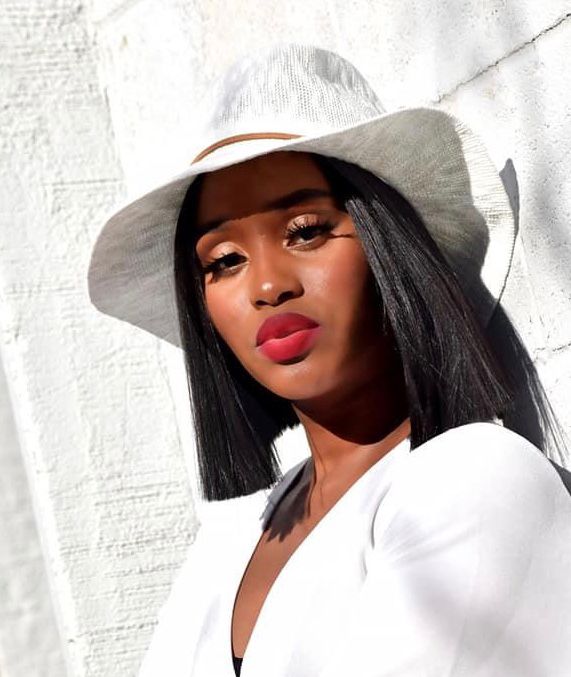 Nikita's Juice is available everywhere now, and everyone is getting it. This juice drop is one of the biggest ones yet that is making a healthy impact for all of its consumers. But how did it we get here, how did it all begin?
Founder and CEO of Nikita's Juice; Nikita Hendricks is a young 27-year-old Entrepreneur from Guyana who was born on January 22nd. Since Nikita moved & migrated into the United States in 2013, she had to leave her immediate family which definitely was not an easy decision for her to make. Though even with all the challenges, Nikita believed that it would be a better decision for her family's quality of life in the long run. Nikita Hendricks graduated from Baylor University in Waco, Texas in 2015 earning a bachelor's degree in Management Information Systems and a bachelor's in Entrepreneurship.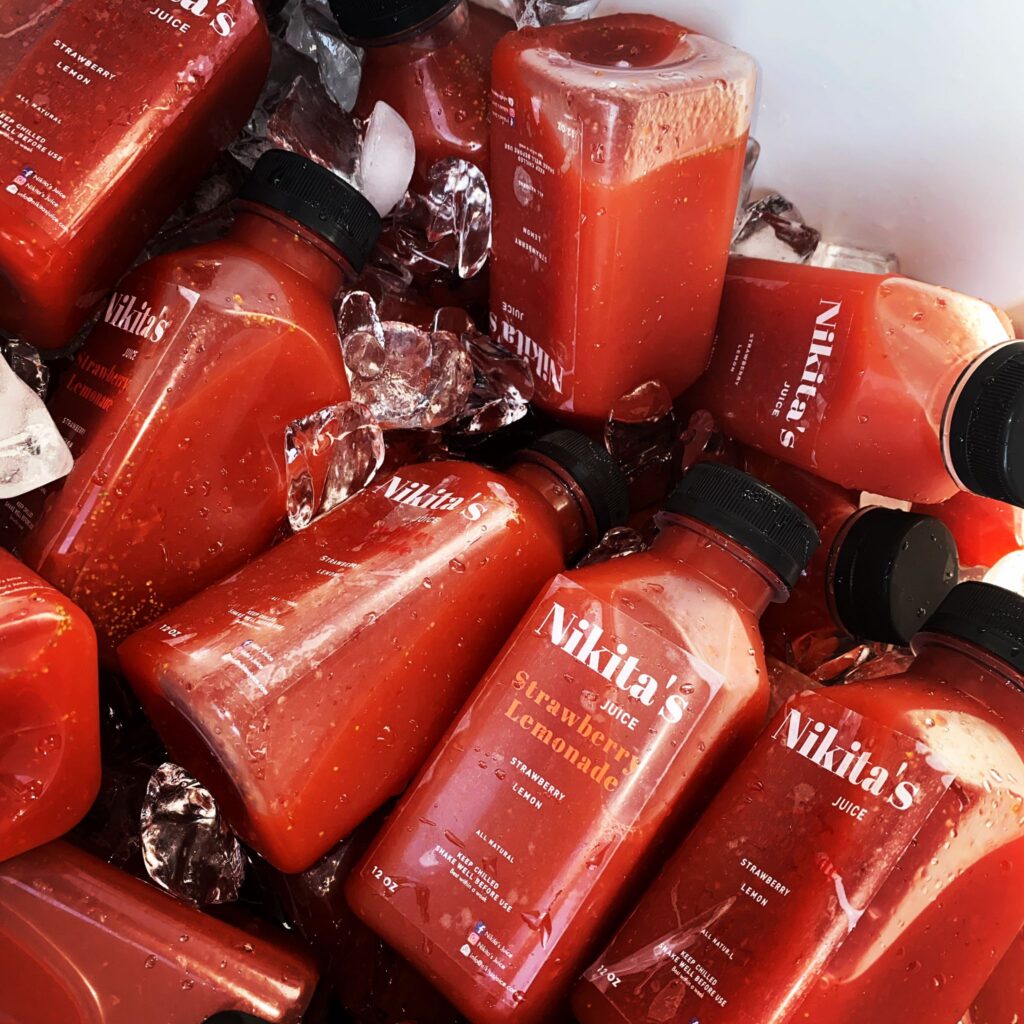 Her company began due to her passion and love for making natural juices. Nikita Hendricks never actually thought it would end up becoming a whole business and brand until two of her college friends encouraged her to do so. Nikita's Juice is growing rapidly within Texas and its customers are instantly taking a liking to it after trying it for the first time. It's amazing to see how much people appreciate and enjoy a refreshing bottle of juice. But truthfully, the drink really is a better consuming product for you compared to your average-everyday beverages purchased from the grocery store.
Many ask if the reason behind naming the company 'Nikita's Juice' is because the founder is Nikita Hendricks. However as that is true, Nikita has stated that she also just really likes the name 'Nikita' as it is a pretty one.
Since Nikita's childhood she had always been interested in creating juices. At home for her family, throughout school & college, at parties, etc. Anytime someone consumed her beverages the response after sipping it was always "wow where did you buy this!" or "woah this must be expensive". The appreciation for Nikita's drinks were always so high and luxurious. It was only a matter of time 'til the demand would bring her skill sets to create publicly available products. Many customers would also compliment the fact that after drinking her juice it would make them feel good after, since the drink has many healthy aspects. This is what Nikita loves, giving back is one of her main focuses. Creating positive shifts through different avenues. This is what has created the success for 'Nikita's Juice'.
From giving back to the community with Nikita's Juice already making donations to the homeless in the streets around Texas, having one of the most rapid growing customer-base, and creating organic high-quality juices without the preservatives, her new brand Nikita's Juice is heading for a life-changing award that soon everyone will be talking about. It's not common to hear of a juice company making such an impact in today's market, but Nikita Hendricks has done it.
See what Nikita Hendricks is up to!
https://instagram.com/nikitasjuice
Grab a Nikita Juice bottle here!
One Of The Most Influencing Digital Influencers Of India, Apurva Purohit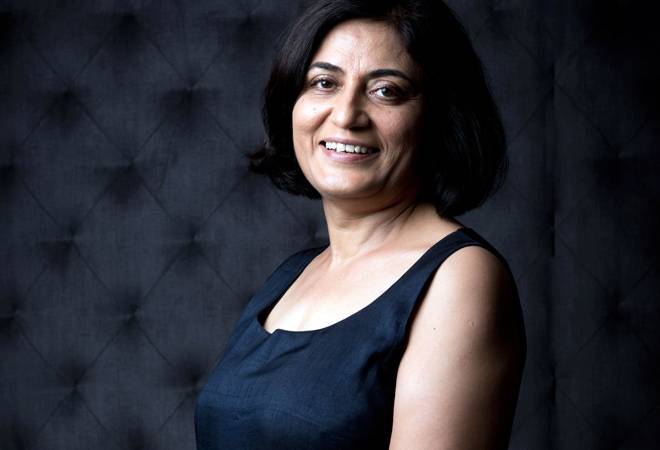 With the steady growth of the Indian startup ecosystem, an increasing number of women are pursuing the entrepreneurial dream and succeeding in their businesses. Other Indian ladies who are as yet attached to the customary homemaker job are being engaged to think for themselves therefore. Apurva Purohit, one of India's most influential women in media and industry, is one such empowering lady. She is the President of Jagran Prakashan, one of India's major media companies with operations in print, radio, digital, and outdoor media.
Apurva oversees a $800 million multimedia conglomerate and is an IIM-B alumnus with over three decades of experience in the media business.
Apurva was previously the CEO and President of Radio City, and she is credited with the stock exchange listing of Radio City (an Indian radio station) in 2017. Apurva previously worked with BCCL and Zee Telefilms, where she launched the TV brands Zoom TV and Times of India's entry strategy into television, as well as engineered the Zee TV re-launch plan. Lodestar was also introduced in India by her.
Apurva turned Jagran Prakashan Ltd, a multi-media conglomerate, from a significant reliance on traditional print industries to a concentration on new age emerging businesses during his stay there. The initiatives implemented under her guidance, as well as her emphasis on implementation excellence, greatly enhanced the growth and profitability of these businesses.
Purohit has been a key voice in the Indian business world, arguing for gender diversity, what ails it, and what businesses and leaders can do to enhance this essential requirement. She is the author of two national best-selling books that strive to empower and inspire women to reach their greatest potential.
Apurva has received numerous business honors throughout the years, including being named one of India Today Group's Most Powerful Women in Business (2016, 2018, 2019) and Fortune India's Most Powerful Women in Business (2016, 2018, 2019). (2018, 2019,2020). She was named one of LinkedIn's Top Voices and YourStory's Top 10 digital Influencers for the year 2020.
Famous Early-Stage Venture Capitalist Investor, Anand Daniel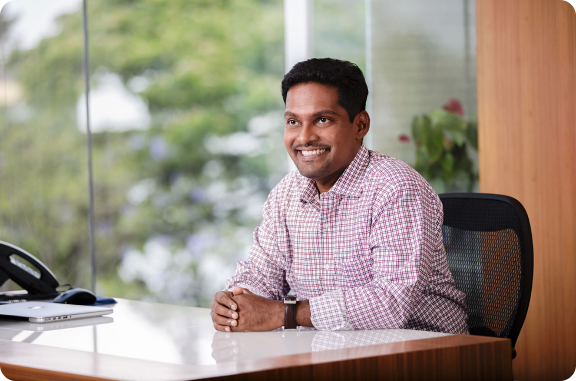 Anand Daniel is a notable early-stage venture capitalist (VC) investor in India's consumer tech market, based in Bangalore, and has supported category-defining companies such as Swiggy, Bounce, and TaxiForSure, among others.
Anand graduated from MIT with an MBA, Purdue with an MS in Electrical Engineering, and the University of Madras with a BE in Computer Science. Since 2006, he has been investing in technology firms, first with Intel Capital in Silicon Valley and then with Boston-based Flybridge Capital Partners. Prior to that, he worked for Intel Corporation for numerous years in significant engineering and managerial positions.
Anand For over a decade, Daniel has been a partner at Accel India, where he has overseen investments in leading early-stage firms. His investments are concentrated in major consumer technology categories like online marketplaces, digital healthcare, foodtech, edtech, mobility, and so on. BlackBuck, Bounce, Forus, EduPristine, Rupeek, SenseHQ, Spinny, Swiggy, TaxiForSure, Vedantu, Vokal, and others are among the companies in which Anand has led investments. He also serves on the boards of these businesses.
Anand specializes in consumer technology, online marketplaces, and healthcare technology investments at Accel. Anand knows how to spot the next big disruptor and what it takes to give entrepreneurs that extra push, having spent over a decade as an investor in some of the most inventive companies. He is convinced that the Indian economy would rise in the next 5-10 years, with entrepreneurship as the key driver.
Anand's next great focus, as someone who is passionate about both technology and healthcare, is on the interaction between the two, with an eye toward the post-pandemic future of digital health.
Anand is the host of Accel's Insight Podcast Series, in which he presents engaging entrepreneurial stories about the amazing journeys of India's top start-up founders.
The podcast offers practical advice and wisdom from those who have learned the hard way, in order to inspire and educate new entrepreneurs. Swiggy's first 500 days, Fresh Works global expansion, and Flipkart's technical scale-up are just a few of the stories they've covered.