UK's Brilliant Textile Designer, Zeena Shah
Zeena Shah is a brilliant textile designer located in London who is enthusiastic about screen printing. In 2009, she resigned from her day job to start her own line of hand-printed textiles.
With around 20k followers on her interiors account, @heartzeenahome, and around 60k on her Instagram account, it's clear we're not the only ones enamored with her bright grid and even brighter personality.
Zeena is an experienced Art Director with a track record of success in the design field. She is an author and illustrator who has had work published. She has a BA (Hons) in Textile Design with a focus on Print Design from the University of the Arts London. Digital marketing communications, Adobe Illustrator, Photoshop, and Indesign, as well as screen printing, are all areas in which she excels.
She creates a line of hand-screen printed home items inspired by the things she encounters on a daily basis, as well as her passion for Scandinavian and Japanese fabrics. Zeena also makes print and pattern designs, which she sells through stockists both in the UK and overseas for one-of-a-kind clients and projects. During Lockdown, Zeena established the hashtag #instarainbowchallenge, urging her fans to join her in decorating their Instagram feeds and personal lives in rainbow colors.
She was featured in two episodes of Kirstie's Vintage Home when she demonstrated how to lino print and embroider a tiny cushion to Kirstie Allsopp. She also made her appearance on ITV's 60 Minute Makeover. She built two hedgehog pillows from scratch and showed how she screen-printed them.
Savvy Amusing Seen As Notable Figure On Succeeding In Multiple Passions
It's not easy to be successful at anything. You have to work hard and put in the time and effort. And that's especially true if you want to excel in multiple passions. But that's exactly what actor comedian Lerenzo Pittman has done. Known as Savvy Amusing, Lerenzo has proved his talent in both comedy and acting, and he shows no signs of stopping anytime soon. In this article, we'll take a look at how Lerenzo has succeeded in multiple passions and learn from his example!
Lerenzo Pittman, better known as Savvy Amusing, is a voice-over artist, comedian, and actor. He's best known for his work on the animated series "The Boondocks" and his impressions of famous athletes on Fox Sports. But that's not all he does. Lerenzo has also been featured on Chris Broussard and Rob Parker's "The Odd Couple" radio show on Fox Sports, and has had his own content on Colin Cowherd's "The Herd."
Most recently, Lerenzo voiced Kanye West on Robert Smigel's Fox special "Let's Be Real." This aired in October 2020 and was met with great acclaim. Savvy is notable for creating the famous Lakers jingle ADs. The jingle has been quoted by LeBron James, Anthony Davis, Snoop Dogg and Lakers fans Worldwide. Savvy has featured in Carl Jones the creator of the boondocks "season one fuse TVs animated series sugar and toys as the voice of J Cole and a rap battle lawyer. Savvy has also featured on Chris Broussard and Rob Parkers FOXSPORTS Radio show the odd couple & has had content on fox sports the Herd with Colin Cowherd. Most recently, Savvy has done the voice of Kanye West. His work has earned him recognition in the industry, and he continues to be a driving force in music today.
Lerenzo is proof that it is possible to succeed in multiple passions. If you're looking for inspiration and motivation, look no further than Savvy Amusing! He is living proof that anything is possible if you set your mind to it. If you're in the entertainment industry, be sure to check out his work. You won't be disappointed. He is living proof that anything is possible if you set your mind to it.

Follow Savvy Amusing –

Website: https://savvyamusing.com
Instagram: https://www.instagram.com/savvyamusing
Twitter: https://twitter.com/savvyamusing/
Youtube: https://youtube.com/channel/UCJMnA3jrEmsFPVEAsBzbiBg
Jake DeMichele Nominated for Electronic Music Award for his Debut Album 'Floating'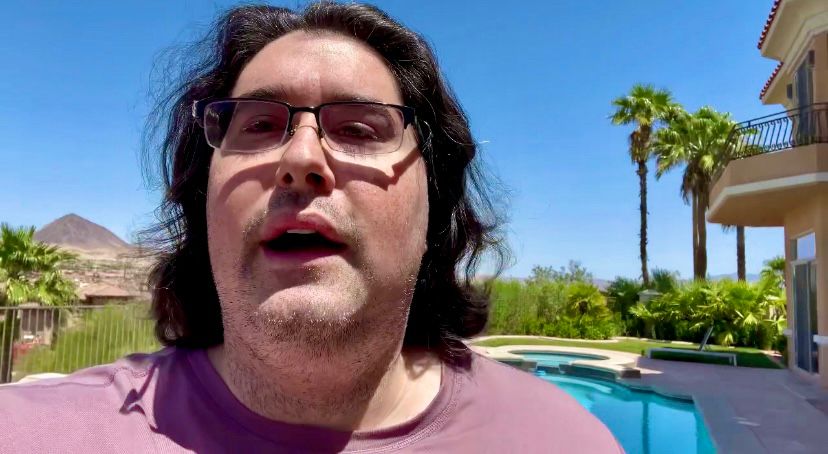 The Electronic Music Awards have spoken, and they have nominated Jake DeMichele. After the LoFi star came out with his album 'Floating' and started trending on Spotify, his fanbase of over 500k loyal followers voted for him to be the winner.
Jake DeMichele is a 31 year-old American-LoFi producer, born in Bronx, New York. Jake DeMichele just recently released his debut album 'Floating. His album 'Floating' consists of five LoFi songs. Since the release, his fans have been listening to Jake DeMichele's album constantly, which has caused Spotify to trend the songs.
Jake DeMichele's first ever studio album 'Floating' has started trending all over streaming platforms such as Spotify and Apple Music, as well as on Tik Tok and Instagram. There's no stop to this sensation.
Listen to Jake DeMichele's music –
Overnight, Jake DeMichele's fan base has been blowing up after hearing his album everywhere. He has now over HALF-A-MILLION followers on his Instagram. The streaming and sale number are still sky rocketing, and now conversations about band-merch apparel is being requested from fans. Jake DeMichele's music on 'Floating' has also been noticed by Netflix and may be seen in the new TV shows to come from Netflix. His managers have announced publicly to fans that they are expecting a huge take off with brand deals and touring opportunities for Jake's supporters to see him live. After all, it is the fans to thank for this sudden take off.
With an album like Floating, it's easy to hear it in future films, specially Sci-Fi movies, everywhere in theatres. This is the next big stage for Jake DeMichele, and all his loving fans are locked in and ready to see more of Jake DeMichele.
'Floating' is the type of album you would hear in a multi-million dollar Hollywood sci-fi film. With the way Jake DeMichele has produced his album, many say it gives a thrilling, eerie and refreshing vibe. Gamers on twitch have been seen streaming live game play to his music. This 5-song LoFi masterpiece is to be the next biggest album in all of LoFi history.
See Jake DeMichele's work –
https://instagram.com/jake_demichele
https://twitter.com/jake_demichele
Shane Nagy Drops Global Hit 'Nagy Hotel'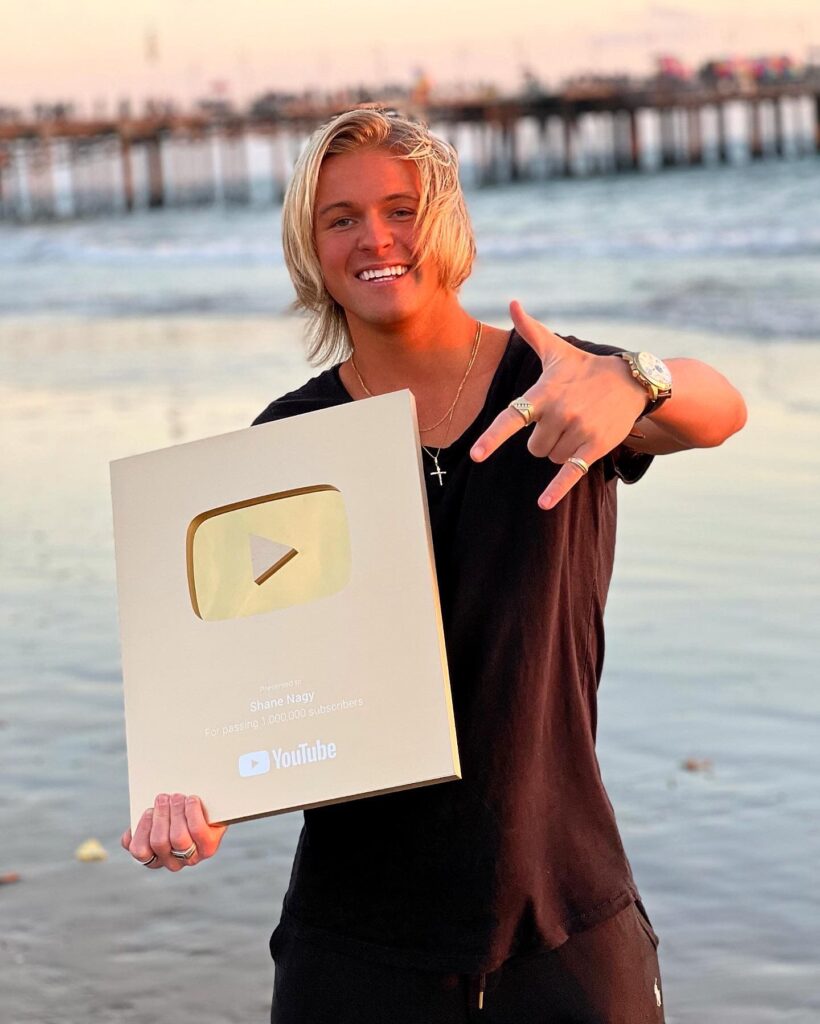 We've all seen it before. The Icon who walks the streets of Hollywood. He's known for his singing, dancing, acting, and most importantly his virality. That star is Shane Nagy
Shane Nagy is a 25-year-old singer-songwriter who has caught the eyes of the masses and has reeled in over 5 million fans who are absolutely in love with what he is up to.
Just recently, Shane Nagy has come out with his own music 'Nagy Hotel' which has become a sensation for his loyal fans. The streaming numbers are taking off, fans are creating videos to the songs on Tik Tok, and most importantly, Shane Nagy's supporters are singing along.
Singing comes naturally to this Hollywood naturalist. Shane Nagy has been writing music and singing since he was 12 years old. His fans have been watching Shane every step of the way to stardom. And now here we are, the global sensation is soaring through the fame.
See what Shane Nagy is up to next –
https://instagram.com/shanenagy
https://www.tiktok.com/@shanenagy
https://youtube.com/c/ShaneNagy