Sufiya Khan, A Long-Distance Runner Who Is Achieving Milestones With Every Step Of Her
Sufiya Khan is a long-distance runner who holds several world records and is the first female runner to complete the journey from Manali to Leh. Sufiya began her ultra-marathon 'Himalayan Ultra Run Expedition' at 7.34 a.m. on September 25, 2021. She finished her marathon on October 1, 2021, travelling 480 kilometres in 156 hours in challenging terrain and harsh meteorological conditions, climbing up to 5328 metres in altitude and gaining 8200 metres in elevation.
She was born and raised in the city of Ajmer. She was raised by her single mother after her father died when she was 16 years old. Sufiya had never been a runner or a sports fan when she was younger. Sufiya earned a diploma in aviation after graduation and began working as a ground staff member at New Delhi's Indira Gandhi International Airport. Sufiya Khan had spent ten years as a ground handler at the Delhi airport. In 2019, she decided to leave her work in order to pursue her passion for running.
She began by running marathons and eventually ultramarathons. She claimed that running was an excellent way to see a new place while also spreading a message. She ran the Golden Triangle in 16 days in 2018, covering 720 kilometers between Delhi, Jaipur, and Agra. The next year, she completed a 4,000-kilometer journey in 87 days, 2 hours, and 17 minutes from Srinagar, Kashmir, to Kanyakumari, Tamil Nadu.
She holds two Guinness World Records. She entered the Guinness Book Of World Records for the first time in 2019 when she became the quickest female runner along "The Indian Golden Quadrilateral Road." Her next effort entails a round-the-world run. She wants to run around the world and circumnavigate it.
A Pure Example Of Sheer Will and Dedication, Diksha Dagar
Diksha Dagar is a hearing impaired Indian female expert golf player, who has accomplished a few awards in her field. Dagar became famous in the game in November 2015 later she turned into the main beginner women golf player in India.
Diksha Dagar competed in the women's individual golf event and won a silver medal for India at the 2017 Summer Deaflympics, which were the first Summer Deaflympics to include golf. Diksha has also qualified for the 2018 Asian Games, where she will compete for India. She's also regarded as one of India's most promising amateur golfers. After Aditi Ashok, she became only the second Indian female golfer to win the Ladies European Tour in 2019, and at the age of 18, she became the youngest Indian woman to achieve it.
Dagar and her hearing-impaired brother, Yogesh Dagar, began playing golf at the age of seven under the guidance of Narinder Dagar, their father. The International Golf Federation surprised Dagar with an offer to compete in the women's individual event at the 2020 Summer Olympics.
Dagar won the 2019 South African Women's Open in her first year on the Ladies European Tour at the age of 18, becoming only the second Indian woman to win a LET championship after Aditi Ashok in 2016. Dagar won the World Deaf Golf Championships in 2018 and placed second in the 2017 Summer Deaflympics in Turkey. She was one of three women golfers that represented India at the most recent Asian Games, which were held in Jakarta in 2018.
It's all about the winning attitude for Diksha. As a result, she draws inspiration from two of the greatest athletes of all time: Novak Djokovic and Tiger Woods.
Setting Examples for all the upcoming Sports Athletes, Niharika Vashisht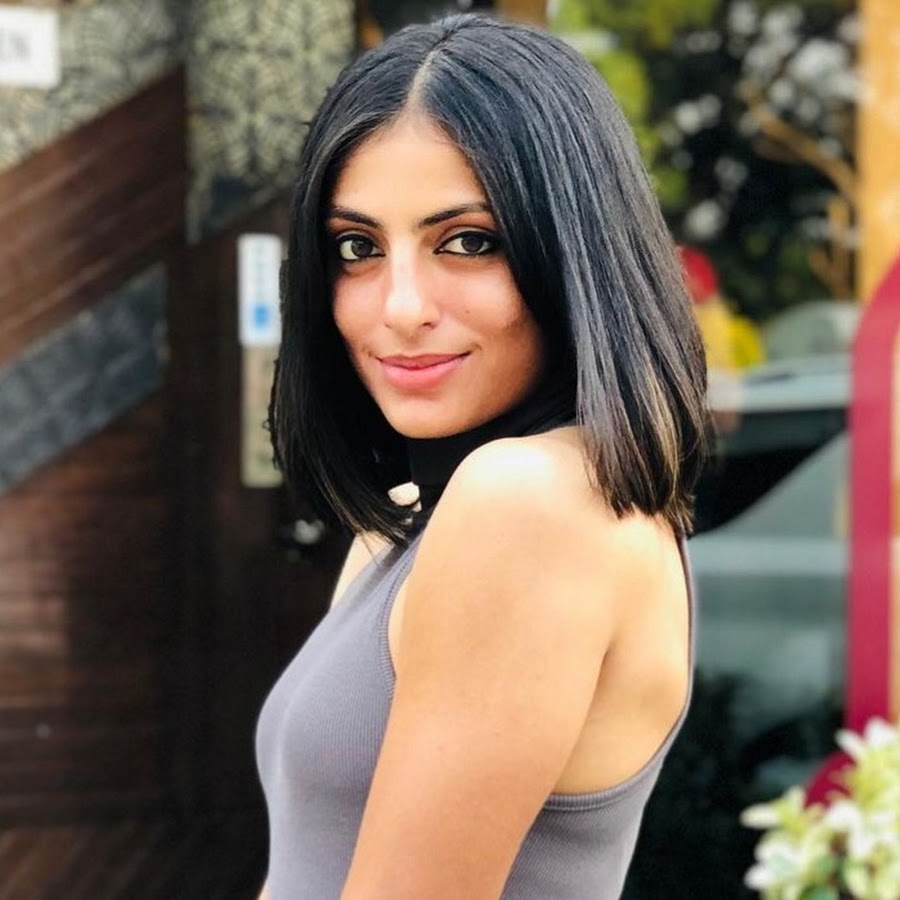 Niharika Vashisht is a national medalist and an international triple jumper who has competed for Punjab University at the International World University Games. She is a member of the Indian team for the 2019 Summer Universiade (University) Games, which will be held in Napoli.
She earned her bachelor's degree from GGDSD College in Sector 32 and her master's degree in English from DAV College in Sector 10.
On the final day of the Punjab University Annual Athletics Meet in 2016, Niharika set a new meet record in the triple jump. With a jump of 12.36 meters, she shattered the 14-year-old record.
She is now working on the Asian Games in 2022, which will be held in China, as well as the Commonwealth Games in Birmingham in 2022. Despite the fact that the lockdown has put her under a lot of stress, she has been training on several modules on a regular basis. She will compete in further competitions later in 2021. This month, the senior national championship will be held in Patiala, and she wants to compete well.
Not just in the Sports field, she is also very famous for her social media presence. Niharka has insane followers counting more than 100k on Instagram.
She has always believed in defying conventionalize, whether in athletics or education and has used her talent to appear in a commercial shoot with Bollywood actor Akshay Kumar for a national brand. She only wishes to set a good example for others. Niharika believes that life provides various opportunities, which one should make use of whenever possible.
Making India Proud by Passion and Determination, Suhas Yathiraj
By sacking silver in Paralympics 2021, Suhas Yathiraj impacted the world forever and demonstrated his value, and turned into the very first IAS official to win a decoration. Suhas Lalinakere Yathiraj is an Indian expert Para-Badminton player as of now positioned world No.2 in Men's Singles. Suhas is additionally an IAS officer of the 2007 group of Uttar Pradesh framework, he is as of now filling in as District Magistrate of Gautam Buddha Nagar. He became National Champion in the wake of winning the Gold Medal in Men's Singles class at the second National Para-Badminton Championships held at Varanasi in March 2018.
The 38-year-old Suhas, who has had a lower leg deformation since birth, asserted the silver at the new Tokyo Games, his maiden Paralympics since taking up the game in 2016. In the Tokyo Paralympics final, he lost to the top-seeded french player Lucas Mazur. He graduated as a Computer Science engineer from NIT Suratkhal, has recently filled in as the District Magistrate of Prayagraj, Agra, Azamgarh, Jaunpur, Sonbhadra regions.
On the court, he has won the gold medals at the 2017 BWF Turkish Para badminton title in men's singles and men's pairs. He additionally won gold in 2016 Asia titles, other than a bronze at the 2018 Asian Para Games.
Suhas has been dealing with his game and managerial obligations for around six years now. Suhas' expert excursion began in 2016 while he was the DM of the Azamgarh region in eastern U.P. also, a badminton title was coordinated there. As per him, Sports assist you with overcoming your own self. It assists you with conquering dread. It assists you with keeping up with your body and psyche.