Best Online Games for Android 2022
Playing games on your phone is both enjoyable and convenient. You can play games on your Android phone or tablet while traveling or simply relaxing for a while. And the best part is that you don't need much to start playing these games; simply download them to your phone and start playing.
In this post, we've compiled a list of the best online games for Android users to enjoy in 2022. You can get these games from your app store or from legitimate websites.
When it comes to downloading and playing online games, you should have a fast internet connection. Spectrum Internet® is our recommended and dependable service, with the fastest download and upload speeds for your gaming needs. So sign up for their service and enjoy some of the best titles, such as the ones we're about to mention.
Undawn
Undawn is an open-world co-op game developed by Tencent Games, Lightspeed, and Quantum Studios, the same studio that created PUBG mobile. This adventure game takes place in a frightening and merciless world where you must battle for survival not only against zombies but also against other, more deadly threatening people. Fighting alone will not be enough for survival, thus you will need to collaborate with other players to scavenge the world for objects to make weapons, as well as to construct shelters and exchange resources.
Overall, it's a fantastic new survival game that we highly recommend checking out.
Rogue Company
Rogue Company was released in 2020 for PC, Xbox One, PlayStation 4, and Nintendo Switch followed by a PS5 and Xbox Series X version, and is currently accessible for Android users as well. The game has several game styles, including extraction, demolition, and a strikeout, all of which are 4v4 objective-based game variants. There are also 2v2 options if you want that. You should also be aware that Rogue Company isn't extremely visually demanding, so the mobile version should be compatible with a larger range of devices.
War in Arms: Prime Forces
War in Arms is a multiplayer first-person shooter game featuring some ultra-close-range action. The game is largely centered on squad-based battles in which you will team up with other players to fight alongside various in-game operators who are highly competent members of a Special Forces unit.
The game also has a comprehensive weapon system, as well as a variety of game modes such as bomb, defuse, unranked mode CQB, and others. Many believe the game to be quite similar to Rainbow Six Siege, produced by Ubisoft, yet it still has many unique components that make it worth checking out.
Legends of Runeterra
Legends of Runeterra is a deck-builder that is based on the story of League of Legends while still having its own complicated deck builder that, in some ways, outperforms Hearthstone. The game allows you to build a deck by selecting cards and champions to create a cross-faction synergy before confronting players in 1v1 combat. On the one hand, it's a complex deck builder, but it's also simple to grasp, and gameplay mechanics, like not having to wait for a turn to attack after playing a card and the ability to save the mana you saved up from previous rounds make for some pretty dynamic battles and some of the best deck-builders on mobile.
PUBG Mobile
With year-over-year world-record price goals and the team's announcement that more tournaments will be hosted in more locations across the world, PUBG Mobile is easily one of the top titles in the mobile Esports market. However, 2022 appears to be much greater than all those previous years.
Numerous factors make this game appealing. The primary one is its weapon system, which is the most realistic in the gaming industry. Recoil, steadiness, and firing rate all uphold the true mechanism.
In general, it's a really addicting game that you may play alone or with friends. This game may be played anywhere. Additionally, because it is free, anybody can enjoy it.
Genshin Impact
With its enormous four-player co-op and a shed load of missions and events to keep you occupied for a while, this Zelda-inspired RPG has managed to keep expanding and has become a stunning title. The most portable method to play Genshin Impact is on a mobile device. The mobility of these systems, whether on a phone or a tablet, offers ease, which may be a major determining factor in choosing your platform of choice.
Over 59 million people play the game each month, and the statistics speak for themselves. We strongly urge you to check out this fantastic game for a thrilling gaming experience.
To Sum Up,
Playing games on your mobile device is both enjoyable and convenient. You can take your mind off work and compete with other players by playing some of the best titles mentioned in this post. So download them and have fun.
Sufiya Khan, A Long-Distance Runner Who Is Achieving Milestones With Every Step Of Her
Sufiya Khan is a long-distance runner who holds several world records and is the first female runner to complete the journey from Manali to Leh. Sufiya began her ultra-marathon 'Himalayan Ultra Run Expedition' at 7.34 a.m. on September 25, 2021. She finished her marathon on October 1, 2021, travelling 480 kilometres in 156 hours in challenging terrain and harsh meteorological conditions, climbing up to 5328 metres in altitude and gaining 8200 metres in elevation.
She was born and raised in the city of Ajmer. She was raised by her single mother after her father died when she was 16 years old. Sufiya had never been a runner or a sports fan when she was younger. Sufiya earned a diploma in aviation after graduation and began working as a ground staff member at New Delhi's Indira Gandhi International Airport. Sufiya Khan had spent ten years as a ground handler at the Delhi airport. In 2019, she decided to leave her work in order to pursue her passion for running.
She began by running marathons and eventually ultramarathons. She claimed that running was an excellent way to see a new place while also spreading a message. She ran the Golden Triangle in 16 days in 2018, covering 720 kilometers between Delhi, Jaipur, and Agra. The next year, she completed a 4,000-kilometer journey in 87 days, 2 hours, and 17 minutes from Srinagar, Kashmir, to Kanyakumari, Tamil Nadu.
She holds two Guinness World Records. She entered the Guinness Book Of World Records for the first time in 2019 when she became the quickest female runner along "The Indian Golden Quadrilateral Road." Her next effort entails a round-the-world run. She wants to run around the world and circumnavigate it.
A Pure Example Of Sheer Will and Dedication, Diksha Dagar
Diksha Dagar is a hearing impaired Indian female expert golf player, who has accomplished a few awards in her field. Dagar became famous in the game in November 2015 later she turned into the main beginner women golf player in India.
Diksha Dagar competed in the women's individual golf event and won a silver medal for India at the 2017 Summer Deaflympics, which were the first Summer Deaflympics to include golf. Diksha has also qualified for the 2018 Asian Games, where she will compete for India. She's also regarded as one of India's most promising amateur golfers. After Aditi Ashok, she became only the second Indian female golfer to win the Ladies European Tour in 2019, and at the age of 18, she became the youngest Indian woman to achieve it.
Dagar and her hearing-impaired brother, Yogesh Dagar, began playing golf at the age of seven under the guidance of Narinder Dagar, their father. The International Golf Federation surprised Dagar with an offer to compete in the women's individual event at the 2020 Summer Olympics.
Dagar won the 2019 South African Women's Open in her first year on the Ladies European Tour at the age of 18, becoming only the second Indian woman to win a LET championship after Aditi Ashok in 2016. Dagar won the World Deaf Golf Championships in 2018 and placed second in the 2017 Summer Deaflympics in Turkey. She was one of three women golfers that represented India at the most recent Asian Games, which were held in Jakarta in 2018.
It's all about the winning attitude for Diksha. As a result, she draws inspiration from two of the greatest athletes of all time: Novak Djokovic and Tiger Woods.
Setting Examples for all the upcoming Sports Athletes, Niharika Vashisht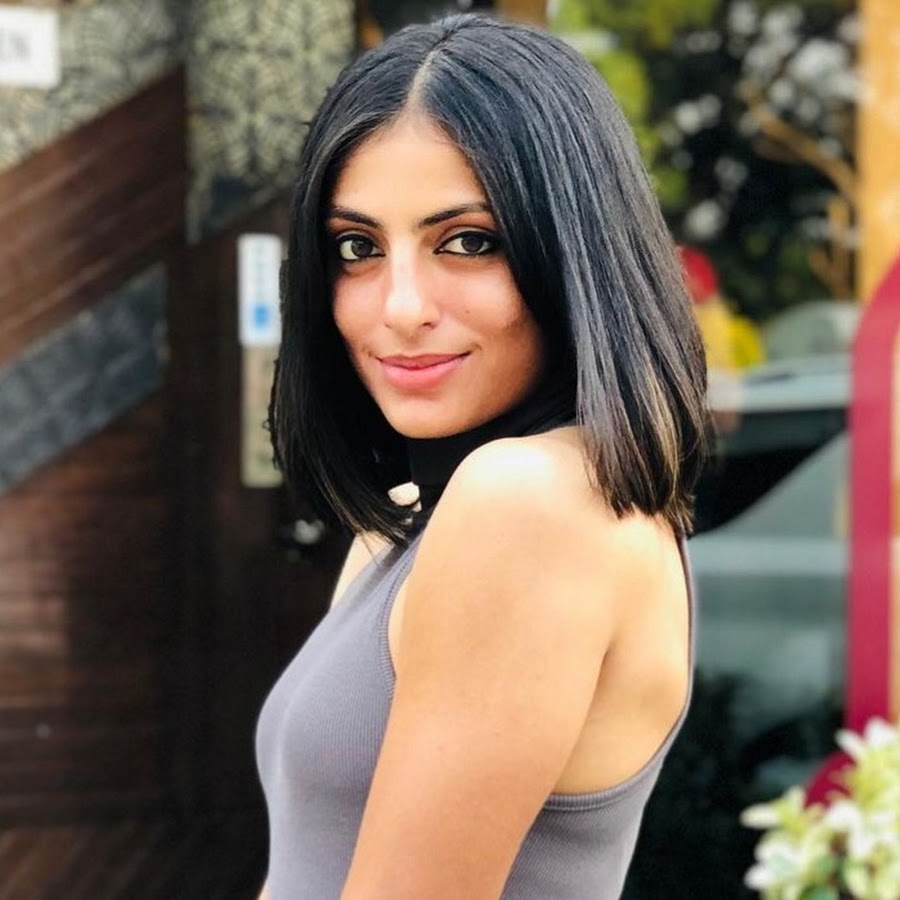 Niharika Vashisht is a national medalist and an international triple jumper who has competed for Punjab University at the International World University Games. She is a member of the Indian team for the 2019 Summer Universiade (University) Games, which will be held in Napoli.
She earned her bachelor's degree from GGDSD College in Sector 32 and her master's degree in English from DAV College in Sector 10.
On the final day of the Punjab University Annual Athletics Meet in 2016, Niharika set a new meet record in the triple jump. With a jump of 12.36 meters, she shattered the 14-year-old record.
She is now working on the Asian Games in 2022, which will be held in China, as well as the Commonwealth Games in Birmingham in 2022. Despite the fact that the lockdown has put her under a lot of stress, she has been training on several modules on a regular basis. She will compete in further competitions later in 2021. This month, the senior national championship will be held in Patiala, and she wants to compete well.
Not just in the Sports field, she is also very famous for her social media presence. Niharka has insane followers counting more than 100k on Instagram.
She has always believed in defying conventionalize, whether in athletics or education and has used her talent to appear in a commercial shoot with Bollywood actor Akshay Kumar for a national brand. She only wishes to set a good example for others. Niharika believes that life provides various opportunities, which one should make use of whenever possible.