Learn How to Fix Your Own Car with Hans Angermeier's CarCareKiosk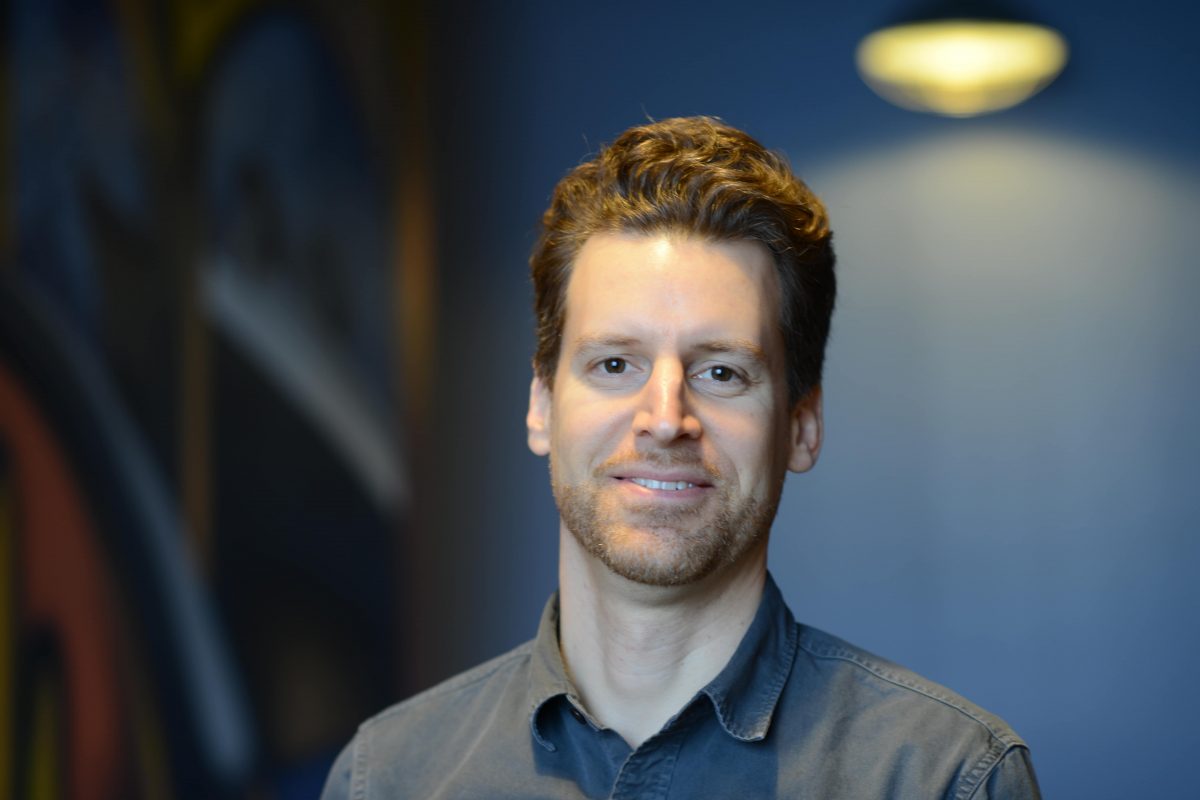 Hans Angermeier is the creator and Managing Member of CarCareKiosk, a technology company that specializes in providing high-quality, vehicle-specific how-to films to help drivers repair and maintain their vehicles. Through his leading position in the production of over 100,000 how-to videos for vehicle maintenance, Hans' knowledge in automotive repair has expanded over the last decade.
Hans worked as an investment banker in New York City before joining CarCareKiosk, most recently at BMO Capital Markets. He graduated from Indiana University with a BS in Finance and German. Hans was the President of the Mortar Board Honor Society at Indiana University, which had the largest chapter in the country with around 90 members.
CarCareKIosk is the product of a harrowing experience he had the first time he replaced a burnt-out headlight on his automobile. He struggled for a long time to figure out how to replace the bulb, and he broke a few bolts in the process. He recognized that if someone had shown him how to do it, it would have been a lot easier, and that became the premise of CarCareKiosk: empowering drivers to perform basic maintenance and repair work on their own.
Hans has been a source for articles in Lifehacker.com, the Milwaukee Journal Sentinel, Clark Howard, Makeuseof.com, the Awesomer, IB Madison, BizTimes, and featured on Kim Komando's radio show for his expertise in vehicle repair advice and business experience.
Architect and a nature lover who founded Farm Aura, Radhika Nichani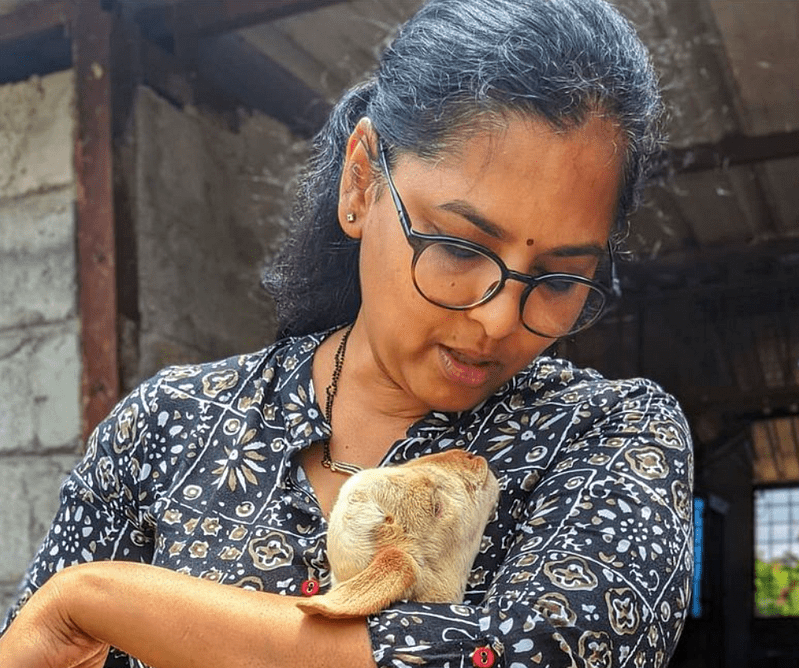 Radhika Nichani is the creator of Farm Aura, a Bengaluru-based boutique dairy firm that sells dairy products using cruelty-free dairy farming techniques.
Radhika launched Farm Aura in 2020 with her father, Tarun Nichani, and mother, Shivani Nichani, as a sustainable A2 milk enterprise that rescues desi cows that have been abandoned in favor of jersey or genetically modified cows.
Radhika is a professional architect who is constantly eager to delve further into the world of design and study it to its full potential. She is also completely devoted to the environment and the creatures in my immediate vicinity. Farm aura was founded with the goal of making the world a better place.
Farm Aura sells through a subscription service and allows clients to place separate orders for milk products. Every morning, the milk is bottled fresh, and customers are asked to empty the bottles into their own vessels once they receive their orders, a nod to the traditional milk delivery of the past, which ensures sustainability and is far more environmentally friendly and safe for consumption than milk in plastic pouches.
The company, which began operations in November 2020, already has more than 50 regular clients and sells 250 liters of milk every week. It frequently experiences great demand, but because of its policy of only selling what it can collect, it must turn away many consumers.
Best Selling Author and the founder of Royalty Publishing House, Porscha Sterling
Porscha Sterling is a national bestselling author, influencer, and publisher who is widely regarded as the poster child for self-publishing success in the digital age. Her breakthrough smashes novel series "King of the Streets, Queen of His Heart" is her most well-known work. In 2014, her first novel was launched namely "3 Queens."
Sterling is an MBA, that helped in the launch of her publishing house, Royalty Publishing House, which has a foothold in the African-American literary world, publishing a number of best-selling works in the urban, contemporary, interracial sentiment, and women's writing classifications.
Porscha founded her publishing house, Royalty Publishing House, shortly after, and it swiftly became the nation's top woman-owned, independent publishing house. Her work has received various accolades, including the 2019 Literary Honoree for Sheen Magazine's Kimmie Awards. She recently completed her first feature film for Amazon, and she has more projects in the works.
Her work has received various accolades, including the 2019 Literary Honoree for Sheen Magazine's Kimmie Awards. She recently completed her first feature film for Amazon, and she has more projects in the works.
Sterling wants Royalty Publishing House to be a full-service publishing house that can cater to the demands of all readers, regardless of genre choice. Her work has received various accolades, including the 2019 Literary Honoree for Sheen Magazine's Kimmie Awards. She recently completed her first feature film for Amazon, and she has more projects in the works.
Sterling has also teamed up with Leo Sullivan, a best-selling author, and publisher, to launch the LiT Reading App, a mobile app. Readers can use the app to get exclusive content from independent authors.
Journalist turned Entrepreneur who founded The News Minute, Dhanya Rajendran
Dhanya Rajendran is the founder of online news startup, The News Minute, which has developed into a particular voice on territorial inclusion in the English news media space notwithstanding being in a profoundly cutthroat market.
She settled on commerce in precollege and thought she'd ultimately seek after a profession that included connecting with individuals. She hadn't yet settled on reporting as a calling then, at that point. It was just when she attended a university that she fostered an interest in legislative issues and even became undergrads' association president. She is an alumnus of the Asian College of Journalism which she joined in 2002 for a post-graduate diploma in journalism.
She began her profession by working for Kerala's initial 24-hour news direct India Vision in 2003. In 2004, she moved to New Indian Express in Chennai. She thusly moved to work for Times Now as a columnist in 2005 and proceeded to turn into its dresser head of South India. Alongside her better half Vignesh Vellore and Chitra Subramaniam, she then, at that point, happened to establish The News Minute, an advanced news site focussing on the news inclusion of the southern provinces of India in 2014.
Her startup centers around news from India's five southern states and claims to clock around 6.5 million extraordinary guests a month. The site likewise gives accumulated news from different media houses. The startup has figured out how to develop the site's traffic to more than 1 million month-to-month novel guests. TNM covers a scope of subjects from legislative issues to current undertakings to human interest stories. TNM additionally has a content-sharing agreement with The Quint, the news site of Quintillion.
Rajendran has amassed a few honors in her profession. She was named as probably India's best business visionary in Fortune magazine's 40 under 40 lists in 2018. Rajendran was additionally granted as Namma Bengaluru media person of the year in 2017.