Hans Tung, Lord In Venture Capitalists World
Hans Tung is one of the top 100 venture capitalists in the world, specializing in early-stage investments in ecommerce, social technology, the sharing economy, and other areas. Hans Tung's portfolio spans three continents and includes breakouts like Airbnb, Coinbase, and Musical.ly, which later became TikTok. He has been featured on the Forbes Midas List every year since 2013, and his portfolio includes breakouts like Airbnb, Coinbase, and Musical.ly, which later became TikTok.
Hans was born in Taiwan and raised in Los Angeles, where he graduated with a B.S. in Industrial Engineering from Stanford University. He was one of the first Silicon Valley VCs to relocate to China full-time in 2005 as an Asian American, spending eight years investing in the world's fastest-changing tech landscape before returning to Silicon Valley in 2013 to join GGV Capital to focus on globally-minded founders in the Americas and Asia. He is a Managing Partner at GGV Capital, where he specializes in early-stage investments in the global digital economy.
Affirm, Airbnb, Bytedance, Coinbase, Lime, Meili, OfferUp, Peloton, Poshmark, Slack, SmartMi, StockX, Udaan, Wish, Xiaohongshu, and Xiaomi are among the 16 startups funded by the Stanford grad and ex-investment banker. Udaan, Vedantu, Khatabook, Rupeek, and Snapdeal are among his India ventures. Hans formerly worked at Bessemer Venture Partners, where he assisted multinational companies such as Skype in expanding into China.
From 2016 to 2019, he was named to the New York Times/CB Insights Top 100 Venture Capitalists list four times, most recently at #18. He was also named to Gold House's Top 100 Asian Americans in 2018-2020. Hans is the director of GGV's DE&I programmes and co-host of the popular podcast "Evolving for the Next Billion," which focuses on entrepreneurship in the United States, China, India, Southeast Asia, and Latin America.
Sakshi Sindwani Redefining Beauty Standards and Spreading Body Positivity
In the realm of fashion and digital content creation, Sakshi Sindwani is a trailblazer who is making waves by redefining beauty standards and championing body positivity. At the age of 27, this fashion influencer and content creator have not only amassed a substantial following on Instagram but has also left an indelible mark on the fashion industry. Sakshi Sindwani's journey towards becoming a fashion influencer and body positivity advocate is deeply rooted in her personal experiences. During her formative years, she faced the harsh reality of bullying, which often targeted her appearance. These experiences served as a crucible, shaping her determination to challenge societal norms and redefine beauty standards.
From YouTube to Instagram: Finding Her Niche
Before achieving her current status as a prominent Instagram influencer, Sakshi explored the world of content creation on YouTube. However, it was on Instagram that she found her true voice and passion. With a staggering following of 535,000 on the platform, Sakshi has leveraged her influence to foster a sense of community and empowerment. Sakshi Sindwani's impact isn't confined to the digital realm alone. She has broken barriers and shattered stereotypes in the world of high fashion. Notably, she holds the distinction of being the first inclusive model to collaborate with and grace the runways for renowned designers such as Manish Malhotra, Tarun Tahiliani, and Masaba Gupta.
Her presence in the fashion industry symbolizes a significant shift towards inclusivity and diversity. Sakshi's ability to seamlessly bridge the gap between the digital sphere and the traditional fashion world underscores her influence and the industry's evolving perception of beauty. At the core of Sakshi Sindwani's mission is the promotion of body positivity. Through her content and advocacy, she seeks to challenge conventional beauty standards that have perpetuated unrealistic ideals for far too long. Sakshi's transparency about her own journey towards self-acceptance serves as an inspiration for countless individuals who grapple with body image issues.
Her Instagram feed is a tapestry of empowering messages, body-positive imagery, and unfiltered glimpses into her life. Sakshi uses her platform to encourage her followers to embrace their uniqueness and recognize the inherent beauty in diversity. Sakshi's advocacy extends beyond appearances; she strives for inclusive representation in media and entertainment. Her efforts resonate with a global movement demanding more diverse voices and faces in these industries. By using her platform to amplify underrepresented voices, she contributes to a more inclusive and accepting world.
In a world where the pressure to conform to established beauty norms can be overwhelming, Sakshi Sindwani shines as a beacon of inspiration. Her journey from facing bullies to gracing the runways of prestigious fashion houses showcases the transformative power of self-love and resilience. Sakshi Sindwani's influence as a fashion influencer and body positivity advocate continues to grow. Her commitment to challenging beauty stereotypes and championing inclusivity has not only earned her a devoted following but has also ignited important conversations about representation in the fashion and media industries. As she navigates the intersection of fashion and activism, Sakshi's impact promises to be enduring. Her message of self-acceptance and embracing one's uniqueness is a testament to the fact that true beauty transcends physical appearances.
In conclusion, Sakshi Sindwani's journey is a testament to the transformative power of self-acceptance and the ability to effect positive change. Through her digital presence, runway appearances, and advocacy, she is reshaping the narrative surrounding beauty standards and inspiring a generation to embrace their authenticity.
Vivek Bindra Empowering Small Businesses with Bada Business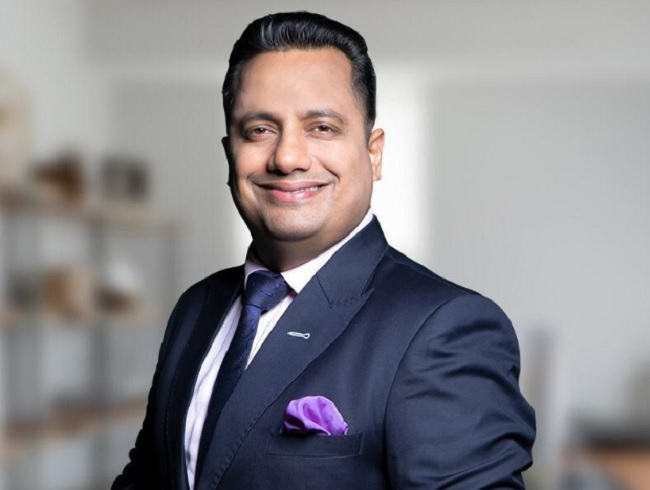 In today's digital era, traditional businesses are facing the challenge of adapting to new technologies and staying competitive. Many entrepreneurs, especially in small and medium-sized enterprises (SMEs), need to up skill themselves to thrive in this digital landscape. Recognizing the need for accessible entrepreneurial education, Vivek Bindra founded Bada Business in 2019 to empower Indian SMEs, business owners, and aspiring entrepreneurs with the knowledge and skills required to succeed. A former monk-turned-entrepreneur, Vivek Bindra spent four years in Vrindavan after completing his MBA. His unique journey equipped him with a blend of Western management education and ancient wisdom from the Vedas, creating a powerful foundation for his role as a business coach.
Bada Business, headquartered in Delhi, is a tech-enabled training company offering affordable and accessible business training programs in local languages. With an impressive annual turnover of Rs 60 crore, Bada Business is on a mission to bridge the gap in entrepreneurial education in India.
Here's an overview of Vivek Bindra's vision and how Bada Business is making a difference in the SME sector:
Empowering Small Businesses and Entrepreneurs:
Vivek Bindra emphasizes the importance of a robust entrepreneurial ecosystem in fostering economic growth. Entrepreneurs play a pivotal role in creating new businesses, generating employment, and contributing to the overall economy. Bada Business aims to empower individuals and small business owners by providing them with tools and support to scale their enterprises.
The organization's innovative approach offers an alternative to formal MBA programs, which many individuals find inaccessible or expensive. Bada Business provides practical, real-world insights through case studies approved by industry leaders. Unlike traditional Indian B-schools, which often lack a focus on case studies, Bada Business ensures that its education is directly applicable to the challenges entrepreneurs face.
Unique Selling Proposition:
Bada Business differentiates itself by delivering entrepreneurial courses through industry experts and leaders. The emphasis is on practical knowledge rather than theoretical concepts. Prominent entrepreneurs such as Mahesh Gupta (Founder of Kent RO), Arokiaswamy Velumani (Thyrocare), Ashwini Bhatia (SBI), and Sudhir Agarwal (Dainik Bhaskar) serve as professors, offering valuable insights and expertise.
The organization addresses 50 critical pain points for SMEs, including fund-raising, customer targeting, employee retention, digital transformation, and more. Bada Business delivers its courses in vernacular languages to ensure accessibility for people across different regions. The affordability factor, with a two-year course priced at Rs 750 per month, makes quality business education accessible to a wide audience.
Despite being just a year old, Bada Business has already established 75 branch offices across India's airport cities and garnered 75,000 enrolments. The company has achieved a remarkable year-on-year growth rate of 200% in revenue.
Adapting to COVID-19 Challenges:
The COVID-19 pandemic posed challenges to many businesses, but Bada Business responded swiftly. Recognizing the need for support during the crisis, the company launched the "India Revival Mission." This initiative comprised a series of business lessons, webinars, and online lectures aimed at helping SMEs overcome the challenges brought about by the pandemic. Bada Business reached nearly five crore people through its online business lessons, demonstrating its commitment to supporting businesses in difficult times. The pandemic accelerated the growth of the edtech sector, with Bada Business experiencing a 30% month-on-month growth since March. The company also created 2,500 Independent Business Consultants (IBCs) in less than a year, further expanding its reach.
Future Prospects and Growth:
Bada Business is well-positioned to capitalize on the growing demand for online learning. Vivek Bindra believes that online learning has become the new normal, and the company is anticipating revenue of Rs 200 crore for the current financial year. Beyond financial growth, Bada Business is on a mission to ignite an entrepreneurial revolution at the grassroots level in India, empowering individuals and small businesses to thrive in the digital age.
Vivek Bindra's vision and Bada Business's commitment to accessible entrepreneurial education are helping bridge the knowledge gap for SMEs and entrepreneurs in India, enabling them to seize opportunities and drive economic growth.
Raj Shamani The Inspirational Entrepreneur Behind a Rs 200-Crore Business Empire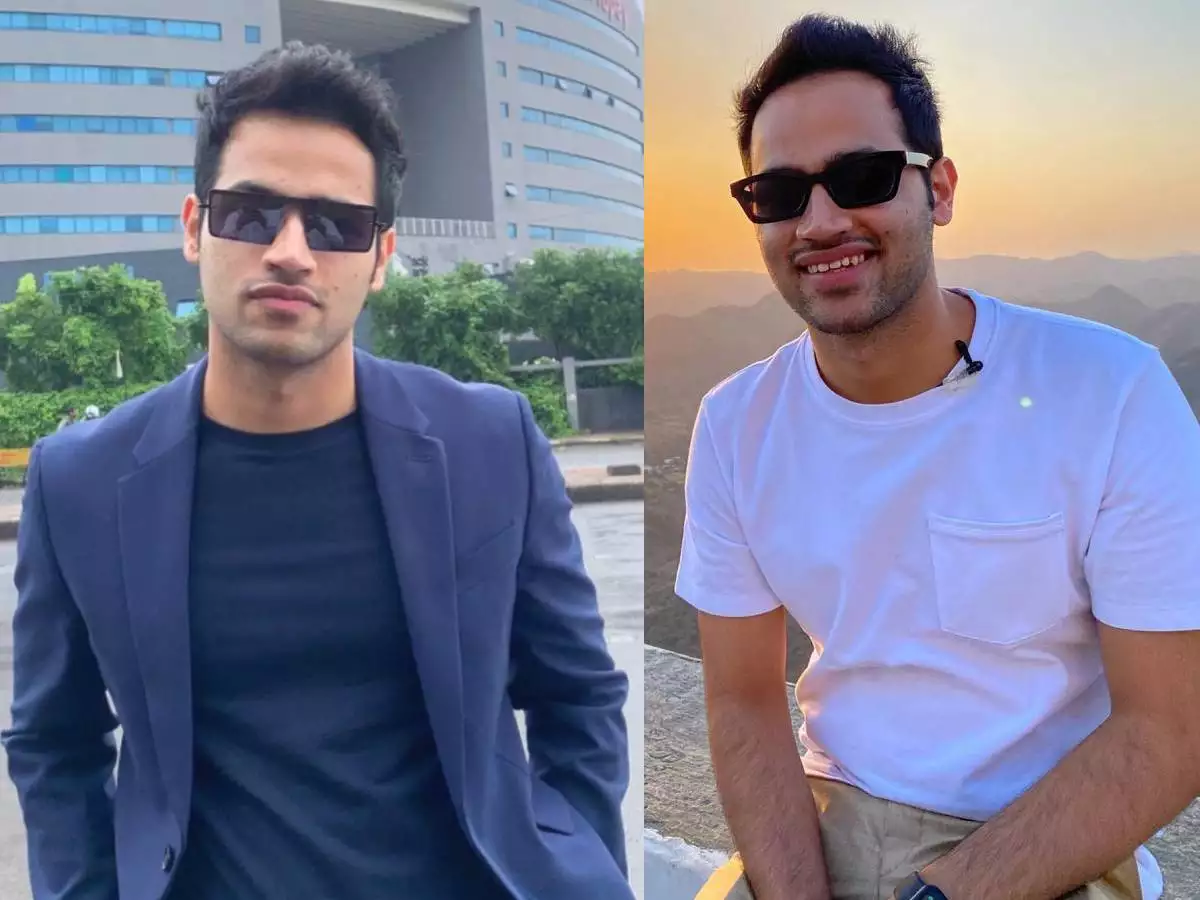 At just 16 years old, Raj Shamani faced a daunting challenge that would shape his destiny. His father had suffered a diabetic attack, leading to a downturn in the family's business. As finances grew tight and healthcare expenses piled up, Raj found himself at a crossroads. Despite his academic struggles and a fear of public speaking, he knew he had to step up to support his family.
Raj's family had a background in the chemical trade, primarily dealing with raw materials used in soap and detergent production. While still a teenager, Raj recognized an opportunity: manufacturing and selling soaps. Fast forward to today, at the age of 24, Raj stands as one of India's youngest and most successful entrepreneurs, with his company boasting an impressive turnover of Rs 200 crore.
Family's Journey to Stability:
Raj's family had its share of struggles when they relocated from Rajasthan to Indore in the early 1980s in search of employment. In those challenging times, Raj's father supported the family by selling coconuts on the streets. However, they gradually found their footing when his grandfather and uncle began working in a soap factory, and his father started selling soap in the market.
By 1990, Raj's father launched his own dishwasher brand called "Jadugar," marking a turning point in their financial stability. Despite the challenges that lay ahead, their situation continued to improve.
A Bold Decision:
The global economic downturn of 2008 hit the family's business hard. Tragically, in 2013, Raj's father's diabetic attack shook their world. It was then that Raj made the life-altering decision to enter the same industry. With Rs 10,000 borrowed from his father and a thirst for knowledge, he embarked on his entrepreneurial journey.
Raj's resourcefulness led him to tap into the power of the internet. He scoured YouTube for tutorials on soap-making and diligently applied what he learned. His initial focus was on creating liquid dishwashers. Despite his fear of public speaking and limited academic success, Raj's determination to succeed was unwavering.
The Birth of Jadugar Drop:
In 2013, Raj introduced "Jadugar Drop," a liquid dishwasher, to the market. His research had revealed that liquid-based soaps were gaining popularity, and he aimed to offer a high-quality, affordable alternative to established brands like Vim and Pril. While Vim and Pril were priced at Rs 110 for 500 ml, Raj's product offered the same quantity for just Rs 45. Importantly, he refused to compromise on quality.
Raj's sales strategy was hands-on. He personally approached families and local stores, providing demonstrations of his product. Instead of distributing free samples, he offered 500 ml bottles, believing that people were more likely to use and remember them. This approach paid off as he began to build his customer base.
Empowering Women:
Raj's business acumen became evident when he initiated a multi-level marketing model. He empowered housewives in his community to become financially independent by promoting his products. By offering attractive discounts, he encouraged them to spread the word about Jadugar Drop. This initiative, implemented in 17 societies, contributed significantly to his soap business's growth.
Within a year, Raj achieved profitability. His business acumen extended beyond soap-making, leading to speaking engagements at renowned organizations globally, including Jaguar Land Rover, TCS Global, Reliance Industries, and Forbes. He has also shared his insights at TedEx conferences and established himself as one of India's youngest business content creators on Instagram.
Shamani Industries: A Journey to Success
In 2015, Raj merged his father's chemical trading company with his soap business, forming Shamani Industries. This conglomerate achieved a remarkable turnover of Rs 200 crore in FY 20. Today, Shamani Industries offers a diverse product portfolio, including dishwashing liquid, soap, detergent powder, toilet cleaner, floor cleaner, and sanitizers.
Raj's company sources raw materials from trusted suppliers like Tata, Nirma, and the Aditya Birla Group. Additionally, Shamani Industries serves as a contract manufacturer for ShopKirana, an Info Edge-backed enterprise, and is exploring partnerships with other companies.
A Local Approach to Success:
Raj acknowledges the challenges posed by large conglomerates entering and exiting the FMCG market. However, he believes in a different approach. Instead of competing on a national scale, Raj aims to establish a strong local foothold. He emphasizes building a robust presence in Indore, nearby rural, and semi-rural areas.
Raj's vision for the future involves gradual geographic expansion. He plans to extend Shamani Industries' reach to neighboring states like Rajasthan, Gujarat, and Uttar Pradesh. The company also intends to diversify its product offerings in the household category, leveraging its well-established supply chain and distribution network.
In addition to his thriving business, Raj aspires to invest in early-stage FMCG startups. His journey, which began as a means to support his family, has evolved into a mission to elevate household brands.
Raj Shamani's story is a testament to the power of determination and resilience. From his humble beginnings as a teenager with little academic success, he has transformed into a dynamic entrepreneur, inspiring others with his journey from adversity to remarkable success.