Giving Women Job Opportunities and Providing Them Sustainable Subsistence with DESCAT, Keshav Sharma
In the year 2020, the Covid-19 pandemic wreaked havoc on people's lives. The year 2021 was no exception. Regardless of the difficulties, individuals from all walks of life banded together to assist one another during these trying times.
Keshav Sharma, the Founder, and CEO of Dev Ethical Sustainable Crafts & Textiles (DESCAT), based in Uttrakhand, is one of them. It is a business-to-business social enterprise with the primary purpose of lowering the textile industry's carbon footprint by giving natural colored handspun yarn, handloom knitted fabric, and home and fashion accessories to slow fashion designers in order to reach the final goal.
Keshav graduated from GCIT Kanpur with a bachelor's degree in textile chemistry and TIT Bhiwani with a master's degree in textile chemistry. While working as a natural fiber consultant for the Uttarakhand government, Keshav became aware of the multitude of untapped resources in the region where he grew up. He was determined to make his state self-sustaining by utilizing natural resources to create and support local jobs.
He opted to submit his yarn at the climate collective startup enclave after utilizing his network to develop a grass fiber that is commonly used in the region. He was selected for the KIIT incubation round after using his network to generate a grass fiber that is commonly used in the region. The team attended the IIT Mandi Explorer program, where he met Anuj Sharma of Alsisar. This resulted in the establishment of Dev Ethical Sustainable Crafts & Textiles, Uttarakhand, in 2018. (DESCAT).
DESCAT primarily distributes fabric to companies that utilize it to create retail products and apparel. DESCAT UK also offers fibers to a variety of firms that use them to make their own fabric blends. More than 1,000 women have gained employment as a result of his business. His startup has also received funding from the Himachal Pradesh government, as well as friends and family, and is backed by a number of industry foundations.
The Guy Who Started Shreni Samudaya To Give Occupations To The Informal Population, Sudhir Kamath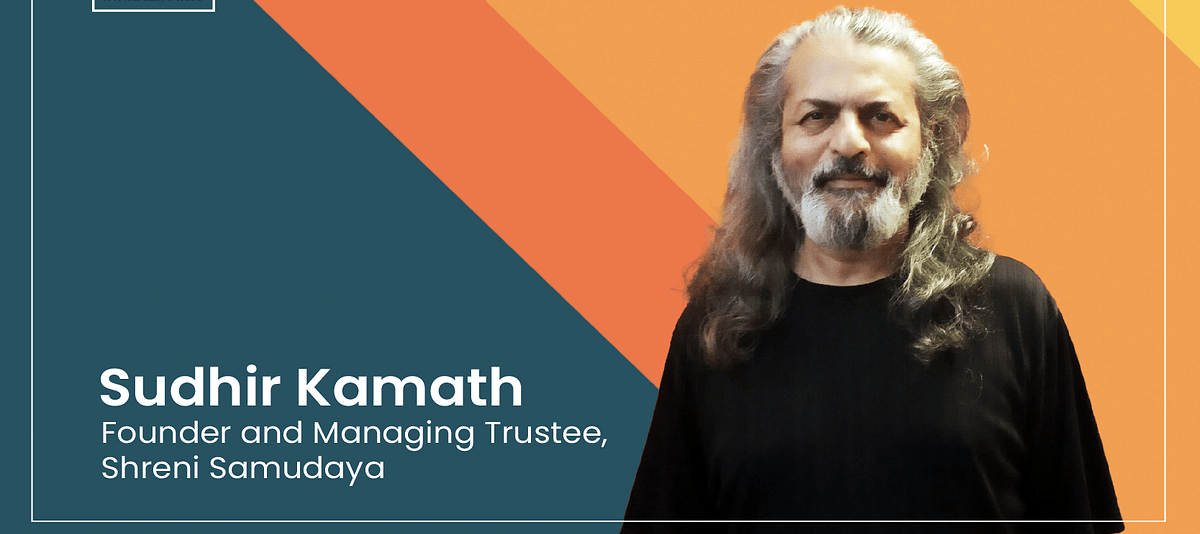 In India, almost 80% of workers are working in the informal sector, which provides only rudimentary financial security and job security. Because the construction and fields related to that were not established to have social status or a professional career path, he learned this from his discussion with workers and his own experience in the field.
Sudhir Kamath launched Shreni Samudaya in 2018 to help bridge this gap and pave the way for these people to be recognized and respected for their efforts. It is forming Occupational Networks for people working in the informal economy. The goal of this program is to create a community where people can seek professional assistance from their peers.
The word 'Shreni' is derived from ancient Indian trade guilds that were established for specific occupations. These guilds were intricately linked to the economy, from the supply chain to the marketplaces, and they were knitted into India's socio-economic fabric. Their worldview is based on these Shrenis, who was famous throughout the Buddhist era, and their goal is to resurrect them. They are attempting to re-establish the autonomy, economic structure, and sense of community that existed in ancient India.
These networks earlier started as WhatsApp groups for various professions such as handloom weavers, wood inlay artisans, woodcarvers, carpenters, and beauticians and have now developed into real digital and physical networks, where individuals discuss updates, supply, reselling, retailing, designs, and more.
Their ultimate goal is to create self-sustaining and independent communities. In addition, the team hopes to assist in the development of frameworks with varying degrees of standards and accountability, as well as socio-economic benefits for the groups.
Story Of Joel Moore and His Brand Moore His Style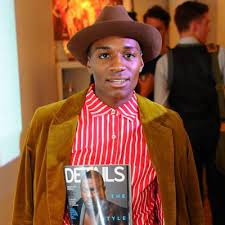 Joel Moore is a style and lifestyle blogger and the founder of Moore His Style, a fashion and lifestyle site that crosses the barriers between menswear and womenswear.
Joel Moore has his Instagram account named @moorehisstyle and he is on a quest to 'break the barriers between menswear and womenswear.' The New York-based blogger is known for posting Instagram photographs of himself donning new fashion items and collaborating with some of the industry's largest and greatest brands. Joel also works with a lot of alcohol and gastronomic brands, like Apothic Wine, with whom he has a long-term agreement through 2020.
He began blogging in 2012, but it wasn't until 2013 that he began to take it seriously. It all started after his freshman year of college, when he returned home for the summer to Raleigh, North Carolina, and was hired at the same job he had held during high school. He took it solely to supplement his income before going to school in New York City in the fall. Because living in New York isn't cheap, he opted to pursue a second job at Forever 21. His parents began to notice how his technique had evolved and began assisting him with his photography. They had no idea he was submitting those photos on Instagram, where they were getting a lot of attention. That's when he realized he wanted to tell a tale about why he dresses the way he does and what motivates him. As a result, his blog "Moore His Style" was created to share his thoughts on fashion, skincare, and home decor.
Famous American-Nigerian Social Media Influencer, Drea Okeke
Drea Okeke is a TikTok celebrity from the United States who is best recognized for her combination of humor, lifestyle, and culture-based viral videos, most notably her 2020 Eulogy, which received 5.6 million views in just a few days. She has a huge fan base and is adored by a lot of people. She breaks down barriers and leverages her burgeoning TikTok platform to effect change for Black innovators.
She has a passion for not just entertaining, but also for making a positive influence in the world as a former Penn State and USC Trojan. She entertains, encourages, educates, and captivates a daily audience of almost 3 million fans.
Her career as a content maker began when she was in college when she used her free time to make videos to relieve tension. She relocated to California after graduating from Penn State in 2016 to work as a full-time engineer while continuing to create content. Drea left her full-time employment in order to pursue a master's degree at USC Marshall Business School in 2018. Okeke learned to handle herself as a business throughout her stay at USC. Drea found herself embracing her Nigerian culture even more to appeal to her fast-rising following, thanks to her expanded online social media presence and her fame in the comedy industry.
She's also worked on influencer campaigns for large brands including Walmart, Netflix, Google, Secret, Chipotle, and McDonald's.