Founder and CEO Of MikMak, Rachel Tipograph
Rachel Tipograph is the founder and CEO of MikMak, an enterprise marketing eCommerce platform that allows businesses to create a unified digital shop across 200+ online retailers. Brands now have a single source of truth with MikMak to better understand their customers, build deeper relationships with their online store partners, and make wiser decisions faster.
Rachel has regarded herself as a member of the digerati since she was 13 years old and became an eBay power user. Rachel traversed the world for 100 days after joining Gap as the company's youngest-ever Global Director of Digital and Social Media, where she handled strategy, implementation, and assessment, until founding MikMak in 2014.
Rachel single-handedly altered the eCommerice scene with her startup MikMak, which created a shoppable mobile video platform for the social media age. MikMak works with major companies such as L'Oreal, LEGO, and Unilever to improve their eCommerce performance in stores such as Amazon, Target, Walmart, Sephora, and Ulta. MikMak Attach is software that allows brands to create the most optimized eCommerce product detail pages, and MikMak Studios is a creative service that helps brands with content that results in an eCommerce lift.
MikMak Insights, the company's flagship product, enhances marketing effectiveness, increases market share over competitors, and strengthens a brand's retailer positioning. Brands can use MikMak Commerce to develop shopping experiences that are connected to 1500+ online shops and streamline the path-to-purchase from any media.
Since then, MikMak has been named a "Fastest Growing Company in America" and a "Best Place to Work" by Inc Magazine, "#10 Startup in the United States" by LinkedIn, "#1 Commerce Startup" by The Information, and many more accolades for its workplace culture and DE&I efforts.
Rachel has also been acknowledged as a thought leader by major media outlets such as Forbes, where she was named to the Forbes 30 Under 30 list of People Changing the World, Fast Company as The Most Creative People in Business, AdAge as The Most Creative People of The Year, and many others. She's also been inducted into the American Advertising Federation's "Advertising Hall of Fame."
The Famous Indian Entrepreneur and the brain behind the success of AppDynamics and Big Labs, Jyoti Bansal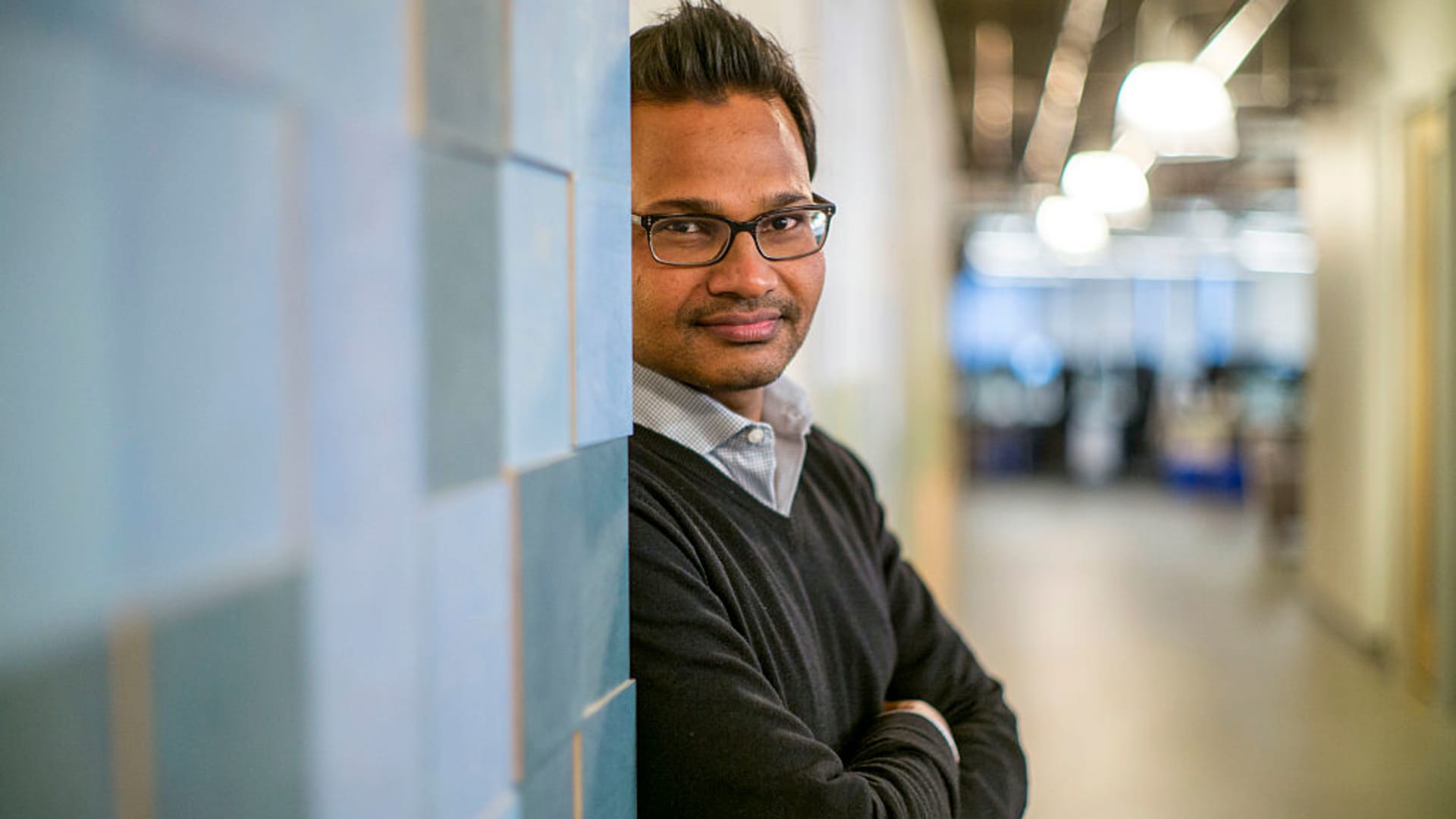 Jyoti Bansal is an Indian-American entrepreneur and the founder of the software company AppDynamics, which he sold to Cisco Systems for $3.7 billion in 2017. He is also the founder of the venture capital firm Big Labs, which invests in early-stage startups.
Bansal was born in Rajasthan, India in 1981 and grew up in a small village without access to electricity or running water. He graduated from the Indian Institute of Technology in Delhi in 2000 with a degree in Computer Science and Engineering. He then moved to the United States to pursue a master's degree in the same field at the University of Texas at Austin.
In 2008, Bansal founded AppDynamics, a San Francisco-based company that provides application performance management and IT operations analytics for businesses. The company's software helps organizations monitor and optimize their computer systems to ensure smooth operation and minimal downtime. AppDynamics quickly gained traction and became one of the fastest-growing companies in Silicon Valley, with customers including Nike, Expedia, and Sony.
In 2017, Cisco Systems acquired AppDynamics for $3.7 billion, marking one of the largest tech acquisitions in recent years. After the acquisition, Bansal left AppDynamics to focus on his new venture, Big Labs, which invests in early-stage startups with a focus on enterprise software.
Bansal has received numerous awards for his entrepreneurship, including being named one of Forbes' 30 under 30 in enterprise technology and one of Inc. magazine's 30 under 30. He has also been recognized as a World Economic Forum Technology Pioneer and an Ernst & Young Entrepreneur of the Year.
Turning Food Waste Into Meals for Needy with Feeding India, Ankit Kawatra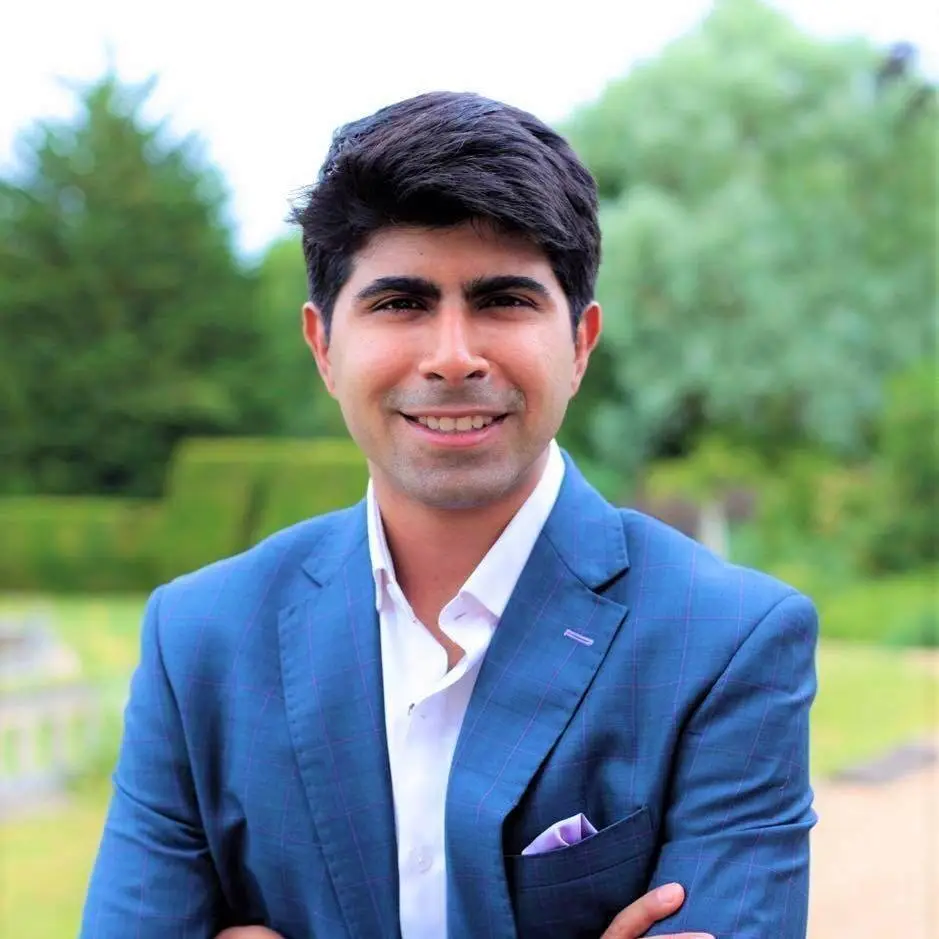 More people die from hunger worldwide than from AIDS, malaria, and TB combined. Every year, approximately 31 lakh children die from malnutrition. 16.1 crore children worldwide experience hunger and malnutrition. One in nine people on the planet, or nearly 79.5 crore people, are chronically malnourished, according to the United Nations Food and Agriculture Organization. It is estimated that 27.6 crore people in Southern Asia, which includes Bangladesh, Pakistan, and India, are chronically malnourished. The majority of undernourished people in the world live in India, where more than 20 crore people go to bed hungry every night.
At the age of 22 years, Ankit Kawatra founded Feeding India with the straightforward goal of bridging the gap between hunger and food waste. The non-profit social venture seeks to address India's issues with hunger and food waste.
When he attended a lavish wedding in Delhi where more than 35 different cuisines were served, he became intrigued about what happened to the leftover food. When he contacted the caterer, he was shocked to learn that all the additional food, enough to serve close to 10,000 people, would be wasted. His life was profoundly altered by this dawning realization. Ankit persuaded his friends and coworkers to help him gather leftover food from weddings, parties, canteens, restaurants, etc. to give to people in need over the course of the following few weeks.
More than 1.35 million meals have been given to individuals in need by Feeding India as of this writing. By doing this, it has prevented the loss of food valued at about Rs 3.75 crore. The organizational structure is straightforward. Contacting Feeding India via their email, mobile app, or 24/7 hotline is a great way for those who have extra food to give. The extra food is then gathered from households, weddings, or dining establishments and given to those without access to it.
Embracing the world of Chai with Chai point, Amuleek Singh Bijral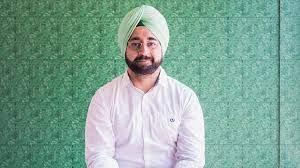 Amuleek Singh Bijral is founder of the biggest organized chai retailer in India, Chai Point which offers working professionals a perfect combination of chai produced with natural ingredients. The brand is also extending into retail locations including business parks and airports.
Since the beginning of his MBA programme at Harvard Business School, Amuleek Singh Bijral had the desire to launch his own business. However, he was unsure of the opportunities available. He started working for an IT company after arriving back in India, but he was still adamant on starting his own business. He saw how meticulous everyone was about their tea breaks at work. He was captivated by a gathering of individuals leaving a shanty tea store and became aware of the necessity of chai shops in sizable innovation parks. On that day, he made the decision to leave his firm and embrace the world of chai.
The first day's difficulty was to instill confidence in his younger staff members who were concerned about being branded as chaiwalas, so they set up several programmes. They have a solid team of 825 individuals working with them now, including professionals with backgrounds at Starbucks, Café Coffee Day, PepsiCo, and Oberoi. He made an effort to personalize and update the tea-drinking experience by maintaining reasonable costs for excellent quality coupled with digital transaction options. By utilizing biodegradable cups and supplying electric scooters for delivery, he has also made it environmentally friendly.
With more than 300,000 cups sold each day, it has emerged as the most well-known chai brand. In eight cities, Bangalore, Delhi, Gurgaon, Noida, Mumbai, Pune, Hyderabad, and Chennai, it now has more than 100 service facilities. The firm is getting ready to increase the number of hot beverage vending machines and has announced the addition of facial recognition for regular customers because the customer experience is their top concern. With a face scan, customers might swiftly pay their bills and get substantial rewards for doing so.