Founder and CEO of ECOSTP, Tharun Kumar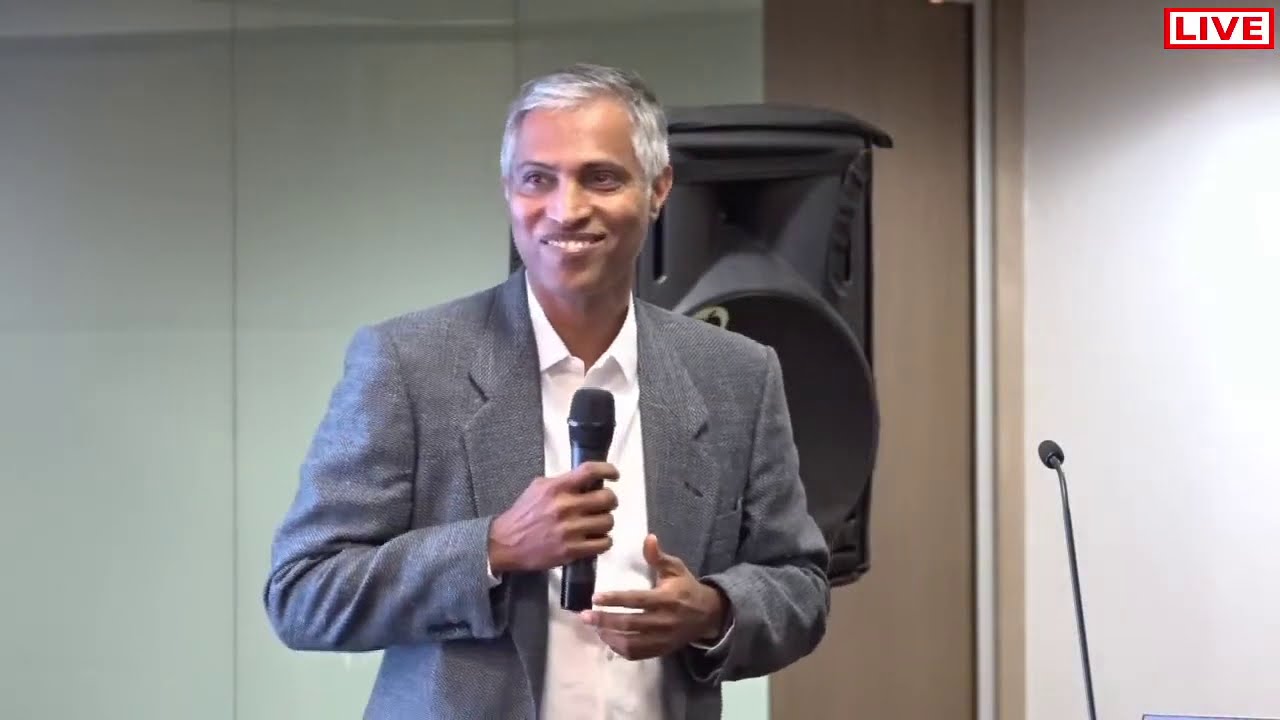 Tharun Kumar is the CEO and founder of ECOSTP, which provides a patented zero-power, zero-chemical sewage treatment system. The purpose of ECOSTP is to naturally recover every drop of wastewater, and they have deep knowledge in sustainable solutions for sewage treatment. To challenge the established practice of treating sewage using power-hungry motors, they have developed a novel "Zero Power Zero Chemical" sewage treatment solution.
Tharun pushes his strategic vision and has in-depth expertise in sewage treatment products. He has a track record of starting from scratch, institutionalizing procedures, and motivating teams to produce sustainability-related "companies" and "products." With Motorola, Hughes, Cable & Wireless, and Sutherland in the past, Tharun held executive positions.
Tharun is concentrating on utilizing traditional knowledge in his current position and exploring ways to actually apply this knowledge to address the environmental issues we are currently experiencing, notably wastewater treatment. The goal of ECOSTP is to use sewage reuse, beginning in India, to address the world's water crisis.
The innovation of ECOSTP Technologies, which cleanses sewage in underground chambers without the use of electricity, chemicals, or human labor, has led to its selection.
The American Chemical Society (ACS) has recognized ECOSTP as one of the "20 promising firms cleaning up water." It was chosen as Business Today's Coolest Startup for 2019 and was also chosen by Salto/Audacity Singapore as their "Most Audacious Startup."
The Global Health & Pharma (GHP), UK, presented the "Most Sustainable Sewage Treatment Technology Developer 2022" Biotechnology Award to ECOSTP.
Jaydeep Barman, The Man Behind the Giant Rebel Foods
Jaydeep Barman is an Indian entrepreneur and the co-founder of Rebel Foods, formerly known as Faasos Food Services Pvt. Ltd. Rebel Foods is a Mumbai-based food tech company that operates cloud kitchens and delivery brands in several countries.
Barman was born in Kolkata, India, in 1983. He completed his schooling from Don Bosco, Kolkata, and graduated from IIT Bombay with a degree in mechanical engineering. He later earned an MBA from INSEAD, France.
After completing his MBA, Barman worked with McKinsey & Company in London as a management consultant for two years. In 2011, he returned to India and co-founded Faasos with Kallol Banerjee, his colleague from IIT Bombay. Faasos started as a chain of quick-service restaurants that offered Indian wraps and biryanis. In 2014, they pivoted their business model and launched Faasos as an online food delivery platform.
In 2018, the company rebranded as Rebel Foods and expanded its operations to other countries, including Indonesia, the UAE, and the UK. Rebel Foods operates a network of cloud kitchens that produce food for its various delivery brands, such as Behrouz Biryani, Oven Story, and Mandarin Oak. The company has also collaborated with several online food aggregators, including Swiggy and Zomato, to expand its reach.
Under Barman's leadership, Rebel Foods has raised over $375 million in funding from various investors, including Sequoia Capital, Lightbox Ventures, and Coatue Management. As of 2021, the company has over 300 cloud kitchens in 35 Indian cities and operates in 10 other countries. Rebel Foods aims to disrupt the traditional restaurant industry with its innovative approach to food production and delivery.
Binish Desai, Turning Waste into Wealth with Eco Eclectic Technologies
Binish Desai is an Indian entrepreneur and environmentalist who is using his innovative ideas and passion for sustainability to create a cleaner, more sustainable future. Binit is the founder of Eco Eclectic Technologies, a company that converts industrial waste into eco-friendly products and with this he is revolutionizing the way we think about waste management.
Desai was born in a small village in India and grew up surrounded by the waste produced by nearby industries. He was fascinated by the potential of this waste as a resource and began experimenting with ways to repurpose it. In 2010, at the age of 17, he founded Eco Eclectic Technologies to pursue his vision of a more sustainable future.
Eco Eclectic Technologies uses a variety of waste materials, including paper sludge, fly ash, and plastic waste, to create eco-friendly products such as bricks, tiles, and paving blocks. These products are not only environmentally friendly, but also have a number of advantages over traditional building materials.
Desai's work with Eco Eclectic Technologies has earned him numerous awards and accolades. In 2016, he was named a UN Young Leader for Sustainable Development Goals, and in 2018, he was named to Forbes' 30 under 30 list in Asia. He has also been featured in media outlets around the world, including the BBC, CNN, and The Guardian.
But Desai's work is not just about creating eco-friendly products. He also has a passion for educating others about the importance of sustainability and waste management. He has worked with schools and universities in India and around the world to raise awareness about these issues and to inspire the next generation of environmentalists and entrepreneurs.
Through his work with Eco Eclectic Technologies, Binish Desai is showing that waste can be a valuable resource if we have the creativity and innovation to turn it into something useful. By creating eco-friendly products from industrial waste, he is not only helping to reduce pollution and waste, but also creating new economic opportunities and a cleaner, more sustainable future.
The Famous Indian Entrepreneur and the brain behind the success of AppDynamics and Big Labs, Jyoti Bansal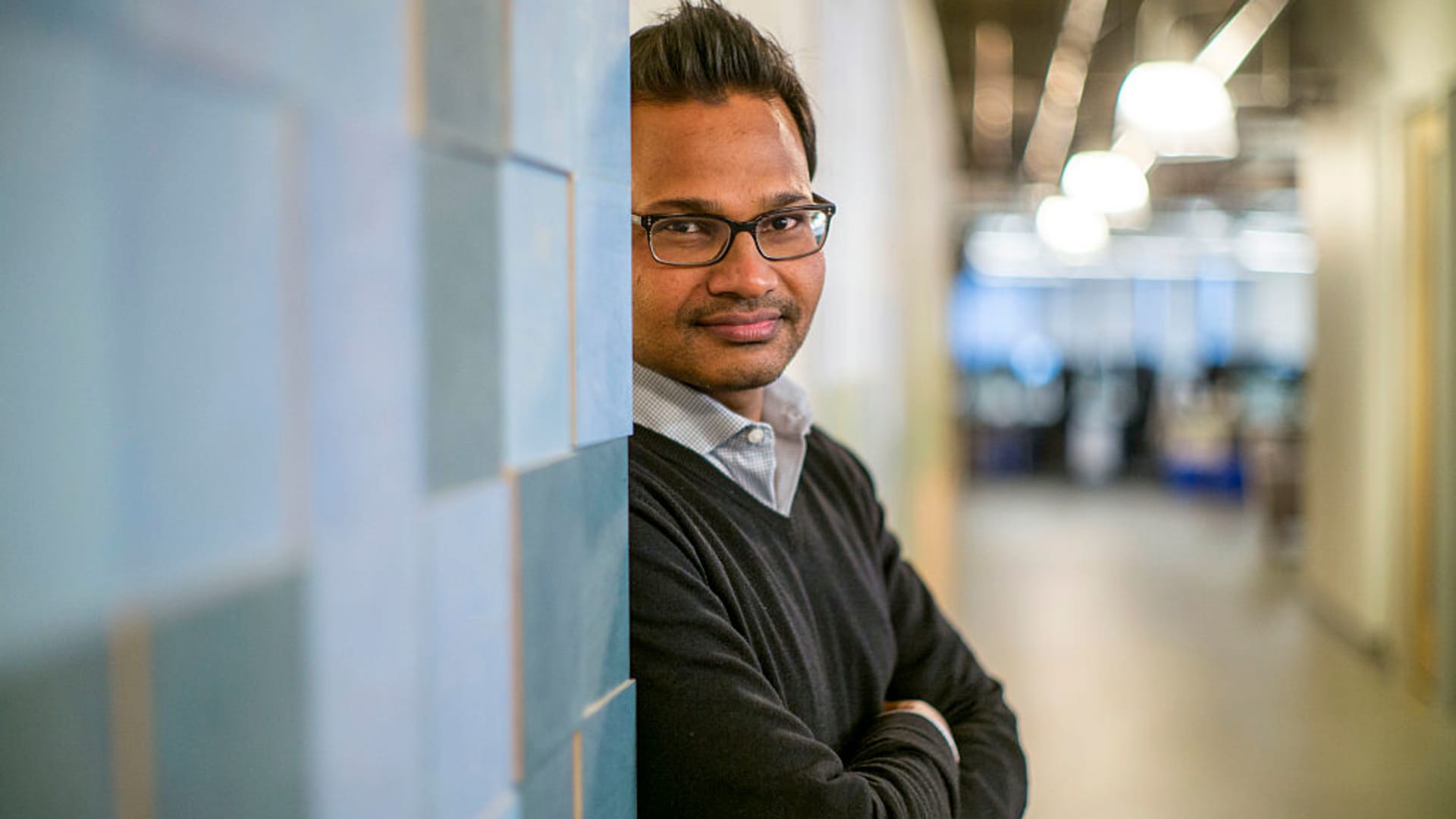 Jyoti Bansal is an Indian-American entrepreneur and the founder of the software company AppDynamics, which he sold to Cisco Systems for $3.7 billion in 2017. He is also the founder of the venture capital firm Big Labs, which invests in early-stage startups.
Bansal was born in Rajasthan, India in 1981 and grew up in a small village without access to electricity or running water. He graduated from the Indian Institute of Technology in Delhi in 2000 with a degree in Computer Science and Engineering. He then moved to the United States to pursue a master's degree in the same field at the University of Texas at Austin.
In 2008, Bansal founded AppDynamics, a San Francisco-based company that provides application performance management and IT operations analytics for businesses. The company's software helps organizations monitor and optimize their computer systems to ensure smooth operation and minimal downtime. AppDynamics quickly gained traction and became one of the fastest-growing companies in Silicon Valley, with customers including Nike, Expedia, and Sony.
In 2017, Cisco Systems acquired AppDynamics for $3.7 billion, marking one of the largest tech acquisitions in recent years. After the acquisition, Bansal left AppDynamics to focus on his new venture, Big Labs, which invests in early-stage startups with a focus on enterprise software.
Bansal has received numerous awards for his entrepreneurship, including being named one of Forbes' 30 under 30 in enterprise technology and one of Inc. magazine's 30 under 30. He has also been recognized as a World Economic Forum Technology Pioneer and an Ernst & Young Entrepreneur of the Year.