Natural Sweeteners Market Size 2022-27, Share, Growth Trends
According to the latest report by IMARC Group, titled "Global Natural Sweeteners Market Size, Share, Industry Trends, Growth, Opportunity and Forecast 2022-2027", the global natural sweeteners market is expected to exhibit a CAGR of 7.40% during 2022-2027.
Natural Sweeteners Market Overview :
Natural sweeteners are sweetening agents derived from natural ingredients and considered healthier as compared to sugar. Some of the most commonly used natural sweeteners include agave nectar, stevia, sorghum syrup, yacon syrup, dates, erythritol, honey, xylitol, maple syrup, brown rice syrup, molasses, and monk fruit sweeteners. They are used as a substitute for sugar due to their nutritional and favorable qualities. They also contain fewer carbohydrates and calories than sugar and have minimal impact on the blood sugar levels of individuals. Owing to these properties, these sweeteners are widely utilized in various processes such as baking, food preservation, fermentation, and food browning.
Request a Free PDF Sample for more detailed market insights: https://www.imarcgroup.com/natural-sweeteners-market/requestsample
COVID-19 Impact Analysis
Note: We are regularly tracking the direct effect of COVID-19 on the market, along with the indirect influence of associated industries. These observations will be integrated into the report.
Natural Sweeteners Market Trends and Drivers:
The market is primarily driven by the increasing health consciousness and awareness among consumers regarding sugar intake. In addition, the growing prevalence of lifestyle diseases such as obesity, diabetes, and cardiovascular diseases (CVDs) due to the high intake of refined sugars is influencing the demand for natural sweeteners.
Moreover, the escalating demand for sugar alternatives in various applications and the growing consumer inclination toward natural products represent another major growth-inducing factor. Besides this, the rising product adoption in the food and beverage (F&B) industry to manufacture desserts, confectionaries, bakeries, beverages, dairy products, sweets, ice creams, cakes, candies, juices, jams, chocolates, soft drinks, and chewing gums are creating a positive market outlook.
Furthermore, the increasing utilization of natural sweeteners in the pharmaceutical industry for producing lozenges, pills, and tablets is also propelling the market growth.
Global Natural Sweeteners Market 2022-2027 Analysis and Segmentation:
Competitive Landscape:
The competitive landscape of the market has been studied in the report with the detailed profiles of the key players operating in the market.
Archer-Daniels-Midland Company, Cargill Incorporated, FoodChem International Corporation, GLG Life Tech Corporation, Herboveda India, Ingredion Incorporated, Morita Kagaku Kogyo Co. Ltd, PureCircle Ltd, Pyure Brands LLC, Roquette Frères, Sweetly Stevia USA and Tate & Lyle PLC.
The report has segmented the market on the basis of region, type, form, distribution channel and application.
Breakup by Type:
Stevia
Sorbitol
Xylitol
Mannitol
Erythritol
Sweet Proteins
Others
Breakup by Form:
Liquid
Powder
Solid and Crystals
Breakup by Distribution Channel:
Business-To-Customer (B2C)
Business To Business (B2B)
Breakup by Application:
Bakery Products
Confectioneries and Gums
Spreads
Beverages
Dairy Products
Frozen Desserts
Tabletop Sweeteners
Pharmaceutical Products
Others
Breakup by Region:
North America: (United States, Canada)
Asia Pacific: (China, Japan,India, South Korea, Australia, Indonesia, Others)
Europe: (Germany, France,United Kingdom, Italy, Spain, Russia, Others)
Latin America: (Brazil, Mexico, Others)
Middle East and Africa
If you want latest primary and secondary data (2022-2027) with Cost Module, Business Strategy, Distribution Channel, etc. Click request free sample report, published report will be delivered to you in PDF format via email within 24 to 48 hours of receiving full payment.
Key highlights of the report:
Market Performance (2016-2021)
Market Outlook (2022- 2027)
Porter's Five Forces Analysis
Market Drivers and Success Factors
SWOT Analysis
Value Chain
Comprehensive Mapping of the Competitive Landscape
If you need specific information that is not currently within the scope of the report, we can provide it to you as a part of the customization.
About Us:
IMARC Group is a leading market research company that offers management strategy and market research worldwide. We partner with clients in all sectors and regions to identify their highest-value opportunities, address their most critical challenges, and transform their businesses.
IMARC's information products include major market, scientific, economic and technological developments for business leaders in pharmaceutical, industrial, and high technology organizations. Market forecasts and industry analysis for biotechnology, advanced materials, pharmaceuticals, food and beverage, travel and tourism, nanotechnology and novel processing methods are at the top of the company's expertise.
Contact Us:

IMARC Services Private Limited.
30 N Gould St Ste R
Sheridan, WY 82801 USA – Wyoming
Email: [email protected]
Tel No:(D) +91 120 433 0800
Americas:- +1 631 791 1145 | Africa and Europe :- +44-702-409-7331 | Asia: +91-120-433-0800, +91-120-433-0800
Jaydeep Barman, The Man Behind the Giant Rebel Foods
Jaydeep Barman is an Indian entrepreneur and the co-founder of Rebel Foods, formerly known as Faasos Food Services Pvt. Ltd. Rebel Foods is a Mumbai-based food tech company that operates cloud kitchens and delivery brands in several countries.
Barman was born in Kolkata, India, in 1983. He completed his schooling from Don Bosco, Kolkata, and graduated from IIT Bombay with a degree in mechanical engineering. He later earned an MBA from INSEAD, France.
After completing his MBA, Barman worked with McKinsey & Company in London as a management consultant for two years. In 2011, he returned to India and co-founded Faasos with Kallol Banerjee, his colleague from IIT Bombay. Faasos started as a chain of quick-service restaurants that offered Indian wraps and biryanis. In 2014, they pivoted their business model and launched Faasos as an online food delivery platform.
In 2018, the company rebranded as Rebel Foods and expanded its operations to other countries, including Indonesia, the UAE, and the UK. Rebel Foods operates a network of cloud kitchens that produce food for its various delivery brands, such as Behrouz Biryani, Oven Story, and Mandarin Oak. The company has also collaborated with several online food aggregators, including Swiggy and Zomato, to expand its reach.
Under Barman's leadership, Rebel Foods has raised over $375 million in funding from various investors, including Sequoia Capital, Lightbox Ventures, and Coatue Management. As of 2021, the company has over 300 cloud kitchens in 35 Indian cities and operates in 10 other countries. Rebel Foods aims to disrupt the traditional restaurant industry with its innovative approach to food production and delivery.
Binish Desai, Turning Waste into Wealth with Eco Eclectic Technologies
Binish Desai is an Indian entrepreneur and environmentalist who is using his innovative ideas and passion for sustainability to create a cleaner, more sustainable future. Binit is the founder of Eco Eclectic Technologies, a company that converts industrial waste into eco-friendly products and with this he is revolutionizing the way we think about waste management.
Desai was born in a small village in India and grew up surrounded by the waste produced by nearby industries. He was fascinated by the potential of this waste as a resource and began experimenting with ways to repurpose it. In 2010, at the age of 17, he founded Eco Eclectic Technologies to pursue his vision of a more sustainable future.
Eco Eclectic Technologies uses a variety of waste materials, including paper sludge, fly ash, and plastic waste, to create eco-friendly products such as bricks, tiles, and paving blocks. These products are not only environmentally friendly, but also have a number of advantages over traditional building materials.
Desai's work with Eco Eclectic Technologies has earned him numerous awards and accolades. In 2016, he was named a UN Young Leader for Sustainable Development Goals, and in 2018, he was named to Forbes' 30 under 30 list in Asia. He has also been featured in media outlets around the world, including the BBC, CNN, and The Guardian.
But Desai's work is not just about creating eco-friendly products. He also has a passion for educating others about the importance of sustainability and waste management. He has worked with schools and universities in India and around the world to raise awareness about these issues and to inspire the next generation of environmentalists and entrepreneurs.
Through his work with Eco Eclectic Technologies, Binish Desai is showing that waste can be a valuable resource if we have the creativity and innovation to turn it into something useful. By creating eco-friendly products from industrial waste, he is not only helping to reduce pollution and waste, but also creating new economic opportunities and a cleaner, more sustainable future.
The Famous Indian Entrepreneur and the brain behind the success of AppDynamics and Big Labs, Jyoti Bansal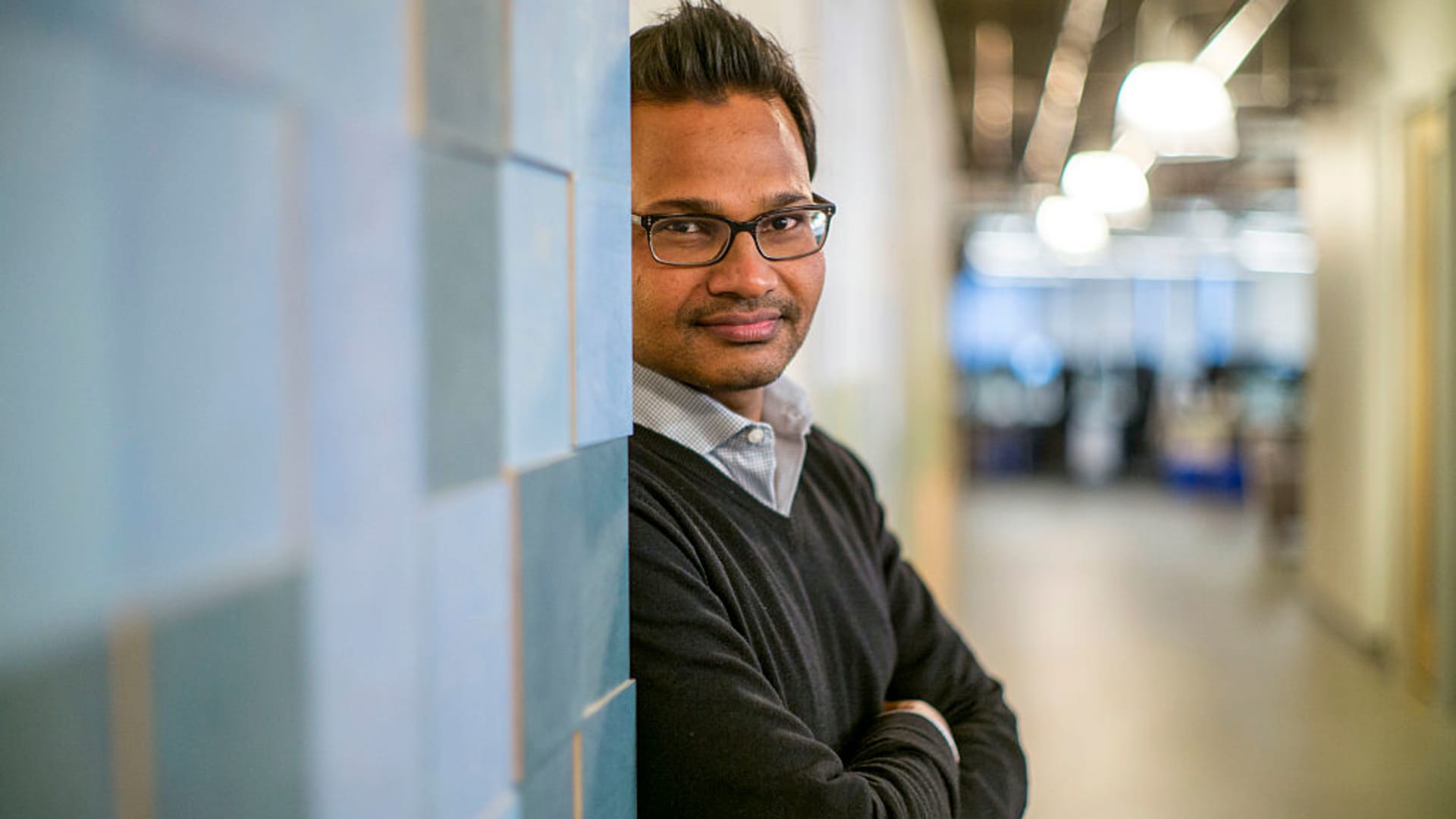 Jyoti Bansal is an Indian-American entrepreneur and the founder of the software company AppDynamics, which he sold to Cisco Systems for $3.7 billion in 2017. He is also the founder of the venture capital firm Big Labs, which invests in early-stage startups.
Bansal was born in Rajasthan, India in 1981 and grew up in a small village without access to electricity or running water. He graduated from the Indian Institute of Technology in Delhi in 2000 with a degree in Computer Science and Engineering. He then moved to the United States to pursue a master's degree in the same field at the University of Texas at Austin.
In 2008, Bansal founded AppDynamics, a San Francisco-based company that provides application performance management and IT operations analytics for businesses. The company's software helps organizations monitor and optimize their computer systems to ensure smooth operation and minimal downtime. AppDynamics quickly gained traction and became one of the fastest-growing companies in Silicon Valley, with customers including Nike, Expedia, and Sony.
In 2017, Cisco Systems acquired AppDynamics for $3.7 billion, marking one of the largest tech acquisitions in recent years. After the acquisition, Bansal left AppDynamics to focus on his new venture, Big Labs, which invests in early-stage startups with a focus on enterprise software.
Bansal has received numerous awards for his entrepreneurship, including being named one of Forbes' 30 under 30 in enterprise technology and one of Inc. magazine's 30 under 30. He has also been recognized as a World Economic Forum Technology Pioneer and an Ernst & Young Entrepreneur of the Year.