A List of Arts Activities Kids Can Learn at KidZania
Kidzania is an indoor theme park that offers numerous playing and learning opportunities to kids and adults. It encompasses activities that help children build cognitive and emotional skills. From profession-related activities to sports and arts, a Kidzania is home to several events. This article will enlist the arts activities available at these parks. Moreover, a brief explanation about skill development is also given. Read on to know more.
Arts Activities at Kidzania:
All of the plays at these parks are characterized by real-life jobs and activities. The sole purpose of these activities is to involve kids in activities that can demonstrate their interests in a specific field. Their parents can value Their interests by allowing them to pursue what they like the most. Let's look at what activities are offered and what skills kids can learn from these plays.
1. Art studio:
The art studio offers students tools and equipment used by the masters of the field to show their skills. With a master in place, the activity is important since kids can demonstrate their interest and creativity. The training lasts for almost 20 minutes, and kids can take the painting pieces home. Following is a demonstration of skills this activity can inculcate in children.
Psychomotor Skills: Painting is hard since the painter has to take care of the painting and the boundaries. A good picture with poor finishing will never be sold. With that in mind, kids will take care of the finishing as well. This way, they can develop psychomotor skills.
Emotional Skills: Kids will translate their thoughts and imagination to a canvas for everyone to see. Such activity can unleash the imagination power in kids.
Social Skills: Mural painting require kids to work in groups. Working together can build social skills and make them take the suggestions and interpretations from others.
2. House painting activity:
Children are given a particular area to paint. The owner of the house first instructs the kids about how to go and what colors to use. After the briefing, kids start painting the room, going about the instructions given by the owner. The activity lasts for approximately 30 minutes. After the workout, children can learn and develop the following skills.
Psychomotor Skills: Following the instructions like which area to paint with which color develops psychomotor abilities in kids. They follow instructions and work accordingly, helping them to be responsible for what they are doing.
Cognitive Skills: Keeping in mind specific instructions for a particular task develops cognitive abilities in children.
Emotional Skills: Working together generates a sense of connectivity in them. They will take care of the team members during the activity.
If you think your kid is interested in any painting or art activities, take them to Kidzania. Grab your Kidzania Dubai tickets today and pay a visit.
3. Pottery Shop:
Another place for kids to demonstrate their artistic skills is a pottery shop. Children can make clay vases, pots and sculptures. After they are dry, kids can paint them or engrave their names on their creations. Once the pot is ready, they can take it home. The activity lasts for 15 minutes. Possible skills to develop are given below.
Cognitive Skills: decoration and painting take some designing. Kids will have to come up with their own design and structure, sharpening their cognitive skills as a result.
Social Skills: Following instructions and gifting the pots to friends or family are the two aspects that can develop kids' social skills.
Emotional Skills: With prioritized choices, designs and techniques, kids will have to go their way. This way, they can bring forth their imagination power, leading to a development in emotional skills.
Psychomotor Skills: Hand-eye coordination is necessary for designing and decorating utensils. Being involved in such practices can develop psychomotor skills.
4. Face Painting:
Kidzania offers kids a chance to transform into their favorite role or animal. The activity is called face painting. Those interested can test their painting skills, and those who want to look like their favorite animal will sit around. The training lasts for almost 25 minutes. Face painting develops the following skills.
Cognitive Skills: Designing and using the right colors can test the cognitive abilities of kids. They can learn it the second time if it went wrong on the first attempt.
Social Skills: Painting other kids' faces can inculcate a sense of fun and joy among the kids, developing social abilities in them.
All these activities not only offer fun time to children but also learning chances. They can develop skills that can help them pursue a better profession and career in the future—interested in taking your kids to these parks? Grab your tickets today and explore what they are offering.
Can't find a better place than Kidzania for learning and playing:
Kidzania parks are great places for kids to learn and play at the same time. Since some students are weak in picking a theory, they can fill the gap via practice. At Kidzania, such kids can not only learn things but develop valuable skills.
Play Blockchain Video games With Luca Lamberti's 99Starz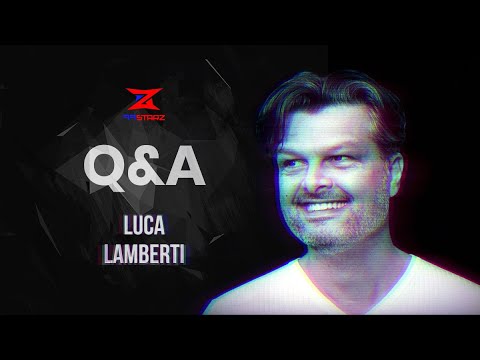 Luca Lamberti is the founder of 99Starz, a blockchain firm based in the United Arab Emirates that allows gamers to play blockchain video games and earn money for their efforts. As a result, gaming is becoming more viable and motivated for gamers all across the world. This is accomplished by their efforts in developing NFT yields.
He's a well-connected investor and advisor of several prominent crypto-blockchain projects, as well as a trading pro and manager of huge NFTs portfolios. He's a former sales and racing executive in the car and motorcycle industries, as well as a financial and change management advisor. He also launched 99Starz in 2021 because he believes in NFT and the play-to-earn purpose.
Since its inception last year, the company has already shown success in raising funds to help the 99Starz team reach new heights. It's a blockchain gaming ecosystem that uses guilds and NFT rentals to offer the play-to-earn game model to millions of gamers, maximising player incentives and facilitating cooperation. Using the $STZ token, 99Starz allows anyone to participate in the metaverse's gig economy and earn money via blockchain games.
The founder of 99Starz is passionate about lowering the entrance barrier for play-to-earn gaming and allowing players to participate in the billion-dollar blockchain gaming sector. His goal is to enable someone to build guilds with other 99Starz community members and form a powerful NFT Yield system that takes advantage of individual player skill, 99Starz NFT assets, and community knowledge to dominate play-to-earn games.
The STZ token, which is designed to be a value-driven exchange mechanism for players exchanging rewards or renting gaming assets from the 99Starz NFT vault, underpins all community interactions.
Founder Of AD Media Entertainment, Akshay Girme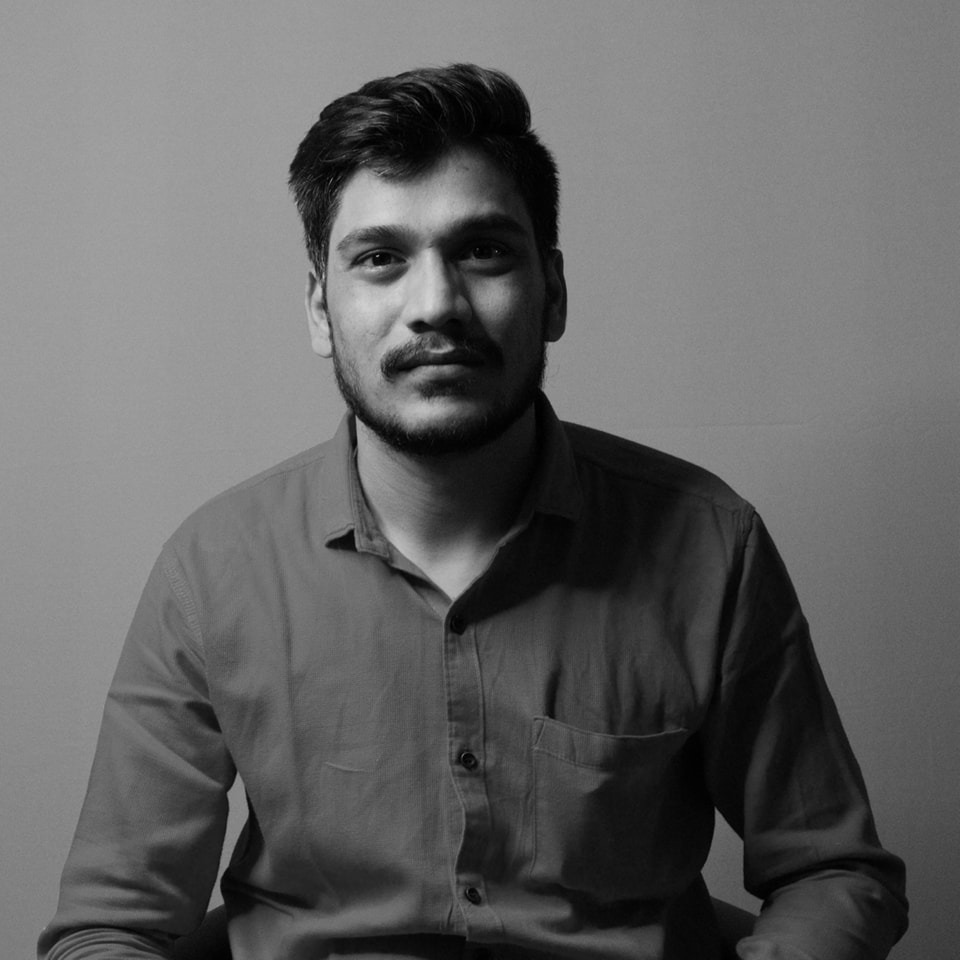 Akshay Girme is the founder of AD Media Entertainment, a Pune-based company that specialises in cutting-edge information technology, digital marketing, public relations, and brand consulting.
Today, digital media has surpassed traditional media as the most powerful medium for marketing and promotion. The success of any brand, product, or entertainment show hinges on its internet presence and promotion. The internet platform's audience is larger than it has ever been, which is where digital promotion service providers come in. AD Media Entertainment is one such company that any brand can use to promote themselves.
A self-taught digital marketer with the vision to use the power of digital media and his intelligence to transform the marketing industry. Akshay recognised the potential of social media and the growing importance and demand for digital promotion at an early age. He'd spend the most of his time in the internet cafe, honing his social media and digital marketing skills. This process of studying digital marketing has stayed with him, and he's discovered that it's something he enjoys doing and could be a good career choice.
His enthusiasm for digital marketing drove him to be more consistent and work more, which paid off handsomely. Akshay Girme finally launched a digital marketing agency called "AD Media Pune" after years of learning, practising, and testing his expertise in digital marketing. AD Media Pune has since grown into a large digital media company called AD Media Entertainment.
Through planned plans and proper media methods, AD Media Entertainment Pvt Ltd has assisted world-class brands, organisations, corporations, regional enterprises, young entrepreneurs, and high-profile individuals in achieving their targeted public relations and marketing objectives. It also administers the social media accounts of the bulk of Marathi actors and personalities, as well as promoting future Marathi films on a larger scale through digital media.
10 of Dubai's Most Historical Places You Have to Visit
If you're looking for a city with rich culture and history, look no further than Dubai. This vibrant metropolis is home to some of the most historical places in the world. From ancient mosques to modern skyscrapers, there's something for everyone and lot of things to do in Dubai. In this blog post, we will explore 10 of the most historical places in Dubai. So pack your bags and get ready for an adventure!
1: Al Fahidi Fort
Al Fahidi Fort is one of the oldest buildings in Dubai. This fort was originally built in 1787 to defend the city from invaders. Today, it houses the Dubai Museum, which is a must-see for any history buff. The museum offers a fascinating glimpse into the city's past, from its early days as a fishing village to its present-day status as a global metropolis.
If you're looking for a taste of traditional Dubai, Al Fahidi Fort is the perfect place to start your journey.
2: Jumeirah Mosque
Jumeirah Mosque is one of the most beautiful mosques in Dubai. This mosque was built in the late 1970s and is a prime example of Islamic architecture. The mosque is open to non-Muslims, so be sure to take advantage of this opportunity to learn more about the Islamic faith.
Jumeirah Mosque is an iconic landmark of Dubai and a must-visit for any history lover.
3: Bastakiya
Bastakiya is one of the oldest neighborhoods in Dubai. This historic district was once home to wealthy Persian merchants who traded in pearls and spices. Today, Bastakiya is a popular tourist destination, known for its traditional architecture and quaint cafes.
If you want to step back in time, Bastakiya is the perfect place to do it.
4: Sheikh Zayed Grand Mosque
Sheikh Zayed Grand Mosque is one of the largest mosques in the world. This mosque was built to honor the late Sheikh Zayed bin Sultan Al Nahyan, the founder of the United Arab Emirates. The mosque is truly a work of art, with its intricate Islamic architecture and beautiful gardens.
Sheikh Zayed Grand Mosque is a must-see for any traveler to Dubai.
5: Dubai Creek
Dubai Creek is a historic waterway that runs through the city. This creek was once the lifeblood of Dubai, used by traders to transport goods from the Persian Gulf. Today, it is a popular spot for fishing and boating.
If you want to experience the true history of Dubai, be sure to visit Dubai Creek.
6: Dubai Gold Souk
The Gold Souk is one of the most popular tourist destinations in Dubai. This market is home to hundreds of gold shops, making it the perfect place to find that perfect piece of jewelry. The Gold Souk is also a great place to bargain for souvenirs and gifts.
No trip to Dubai would be complete without a visit to the Gold Souk.
7: Spice Souk
The Spice Souk is one of the oldest markets in Dubai. This market was once used by traders to buy and sell spices from all over the world. Today, it is a popular destination for tourists looking to purchase spices and other traditional goods.
If you want to experience the true flavor of Dubai, be sure to visit the Spice Souk.
8: Dubai Museum
As mentioned before, the Dubai Museum is a must-see for any history lover. This museum offers a fascinating glimpse into the city's past, from its early days as a fishing village to its present-day status as a global metropolis.
The Dubai Museum is the perfect place to learn about the rich culture and history of Dubai.
9: Jumeirah Beach
Jumeirah Beach is one of the most popular beaches in Dubai. This beach is known for its sparkling white sand and clear blue water. Visitors can enjoy a variety of activities at Jumeirah Beach, from swimming and sunbathing to windsurfing and jet skiing.
If you're looking for a fun-filled day at the beach, Jumeirah Beach is the perfect place to be.
10: Burj Khalifa in Dubai
The Burj Khalifa is the tallest building in the world. This skyscraper was completed in 2010 and stands at an incredible height of over 800 meters. The Burj Khalifa offers breathtaking views of Dubai from its observation deck on the 124th floor.
If you want to see Dubai from above, there's no better place to do it than the Burj Khalifa.
These are just a few of the many historical places that you can visit in Dubai. So be sure to add them to your list when you plan your next trip to this amazing city!
Conclusion:
Dubai is a city with a rich history and there are many historical places to visit. If you're interested in learning about the culture and history of Dubai, be sure to add these places to your list. Thanks for reading!