An Inspiring Writer, Poet and Novelist, Chitra Banerjee Divakaruni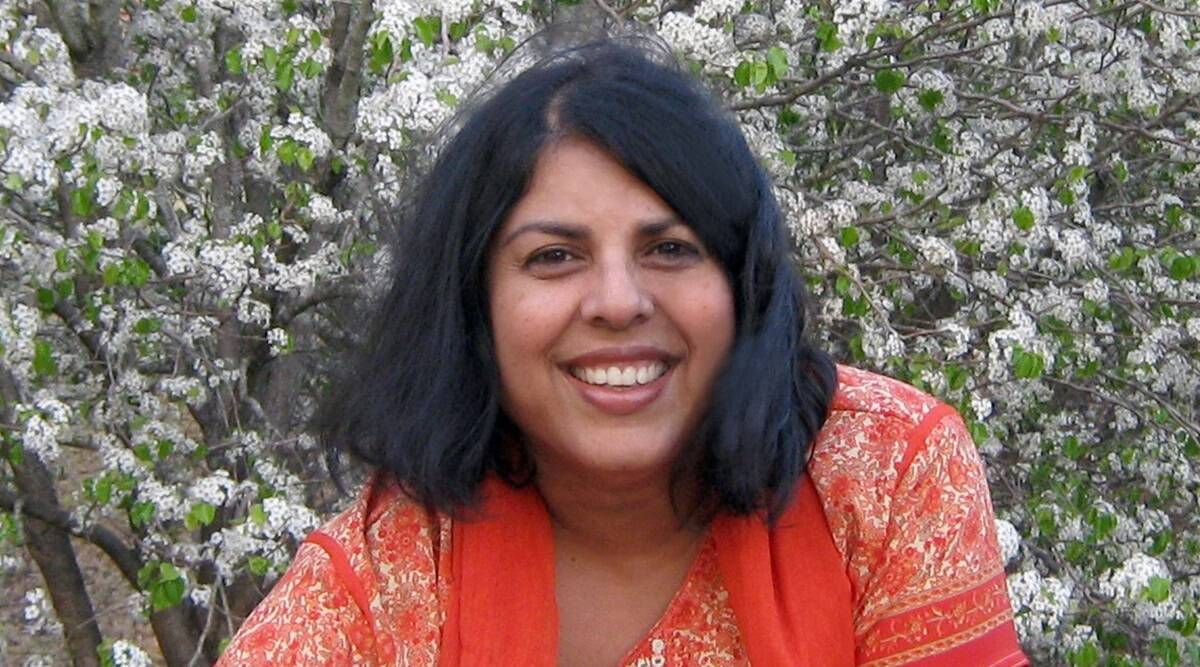 Chitra Banerjee Divakaruni is an Indian born American novelist, poet, and Betty and Gene McDavid Professor of Writing at the University of Houston Creative Writing Program. She publishes books in a variety of genres, including realistic fiction, historical fiction, magical realism, myth, and fantasy, and she writes both for children and adults. She was created in India's Calcutta.
In 1976, she graduated with a B.A. from the University of Calcutta. She travelled to the United States the same year to enrol at Wright State University, where she graduated with a master's degree. From the University of California, Berkeley, she earned a PhD in English in 1985.
She worked as a babysitter, a retail clerk, a bread slicer at a bakery, a laboratory assistant at Wright State University, and a dining hall attendant at International House, Berkeley to pay her way through graduate school. At U.C. At Berkeley, she worked as a graduate teaching assistant. At Foothill College and Diablo Valley College in California, she was a professor.
Arranged Marriage, which received the American Book Award, the Bay Area Book Reviewers Award, and the PEN Josephine Miles Award for fiction in 1994, is one of her story collections. Another is The Unknown Errors of Our Lives (2001). The best-selling Mistress of Spices (1997), Sister of My Heart (1999) and its sequel, The Vine of Desire (2002), Queen of Dreams (2003), The Palace of Illusions (2008), One Amazing Thing (2009), and Oleander Girl are just a few of the numerous books she has written (2013). Her writing has been extensively distributed, translated, and collected.
The South Asian Literary Association's Distinguished Author Award, the C.Y. Lee Creative Writing Award, PEN Syndicated Fiction Awards, numerous Pushcart Prizes, International House Alumna of the Year from the University of California-Berkeley, the Cultural Jewel Award from the Indian Culture Center in Houston, and the Light of India Award from the Times of India are just a few of the many accolades and awards she has received.
Ravi Modani, Founder & CEO of 121 Business Finance
Ravi Modani is the founder & CEO of 121 Business Finance, a new breed of technologically advanced NBFCs with a working capital lending concentration. His doctorate in working capital management and intense dedication to organizing this chaotic field led to the creation of the company. The first NBFC-Factor in India (after the RBI's rule in January 2022) is situated in Jaipur and has as its goal expanding small ticket size trade by making factoring available to MSMEs rather than only corporations.
Collateral-free financing, embedded finance, digital co-factoring, and other specialized short-term services are among the revolutionary advancements the company is bringing to the world of working capital finance using factoring using technology as a leverage.
In the entire nation, the business collaborates with more than 2,500 MSMEs. The company has disbursed more than 1,100 loans through the Gem Sahay portal run by the government. Additionally, SIDBI, is launching its own GST Sahay platform, and they have partnered with the company. Only three businesses were chosen to launch on the platform, including this one.
Due to access to a legal company structure made possible by the government portal, there is demand even from the most remote regions of the nation. However, a higher portion of economic activity is concentrated in Western India. Due to the concentration of the service industry in Gujarat, Rajasthan, Maharashtra, and Karnataka, these states often receive the company's attention.
Dr. Modani has successfully managed firms in five different countries via remote management thanks to his extensive 30+ years of expertise, success in international business, and capacity for dealing with different cultural norms. He built up a clientele in 32 other nations. Dr. Modaniis the president of TiE Rajasthan and a financial coach.
Sarthika Singha, Founder of Gogo on The Go
Sarthika Singha is the founder of Gogo on The Go which is a line of fashion accessories designed to keep you looking good and feeling good wherever you are. GoGo Scrunchies are hand-sewn at home with premium fabric while focusing on zero waste.
Sarthika, a one-woman army who gets the fabric, customizes it to the customer's specifications, sews it at home, and manages the social media accounts for her company. GoGo began when Sarthika made a scrunchie for her unruly hair out of some leftover fabric and elastic and shared it on her personal Instagram account. Additionally, these GoGo Scrunchies may be purchased on the company's Instagram page starting at Rs 100. In the past two years, Sarthika has only relied on word-of-mouth and Instagram marketing to sell close to 10,000 scrunchies.
She received her degree from NIFT in Chennai and now works as a fashion designer in Mumbai. She has styled celebrities like Malini Agarwal, Sunidhi Chauhan, Sheldon Bangera, and Anjali Schmuck and has worked with fashion houses and brands like Miss Malini, FCUK, fruit of the loom, Fashion at Big Bazaar, and Star Sports. Sarthika aspired to have some kind of social influence during the pandemic. So, during the pandemic, she teamed up with the Chennai-based organization Feed of Love to donate 50% of her GoGo On The Go revenues to the NGO that feeds the hungry. The relationship with the NGO is still ongoing.
Additionally, she is teaching a few impoverished women sewing at a sewing center in Bengaluru so they can develop a skill and find a source of income. GoGo On The Go owner Sarthika Singha is now expanding her focus beyond scrunchies and aiming to create an accessible lingerie line.
Founder of Checkout.com, Guillaume Pousaz
Guillaume Pousaz is a Swiss billionaire entrepreneur located in Dubai and he is the CEO and founder of Checkout.com, a global payments solution provider that helps businesses and communities succeed in the digital economy. They provide flexible solutions that adapt to a person's needs, important information that help them make informed decisions about their payments, and expertise they can rely on as they negotiate the complexity of an ever-changing environment.
Pousaz earned a bachelor's degree in economics from HEC Lausanne after studying mathematical engineering at Ecole Polytechnique Fédérale De Lausanne. He aspired to be an investment banker at first, but after his father was diagnosed with cancer in 2005, he dropped out of university. He subsequently relocated to California to pursue his dream of becoming a surfer. Pousaz joined the payments firm International Payments Consultants (IPC) in 2006, but soon resigned to start his own company. After that, he collaborated with IPC's chief of sales to launch NetMerchant, a US-to-Europe money transfer service. The business lasted till 2009.
Pousaz then bought Mauritius-based SMS Pay for $300,000 over three years in 2009. Pousaz established Opus Payments in Singapore in 2009, allowing Hong Kong firms to accept payments from buyers all over the world. In 2012, Opus Payments changed its name to Checkout.com. The company was formed to help merchants and their consumers with online payment processing.
He has spent the last decade working with some of the world's most inventive organisations to find solutions to challenging payment issues. Checkout.com is now one of the largest fintech companies in the world, with 19 offices stretching from San Francisco to Hong Kong and a workforce of over 1,500 individuals.