A Travel Enthusiast Who Founded V Resorts, Aditi Balbir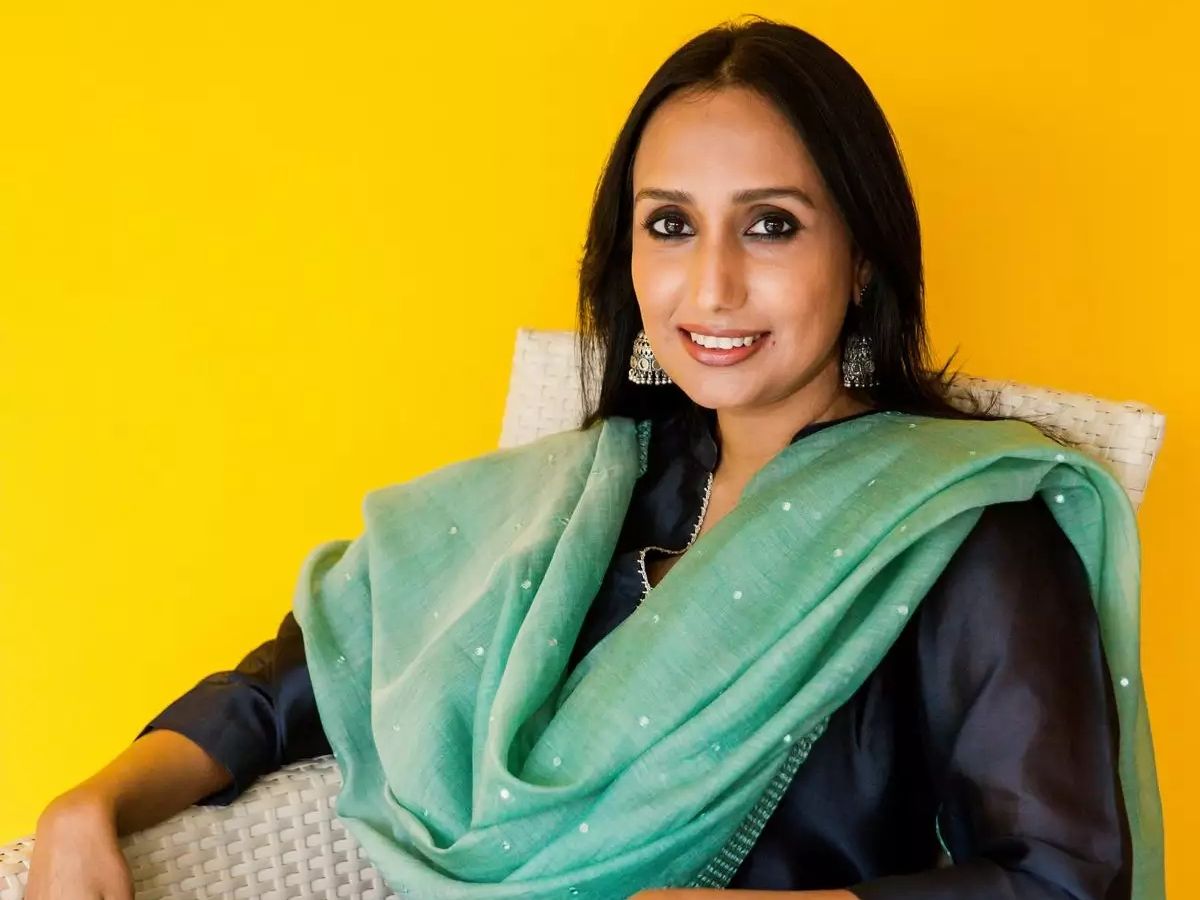 Aditi Balbir is the Founder and CEO of V Resorts, a company that offers holiday experiences that exhibit India's true beauty. V Resorts aims to introduce the stressed Indian city dweller to fresh and undiscovered gems spread around the country. The company creates these experiences by locating, engaging, and managing off-the-beaten-path resorts, hotels, and bed-and-breakfasts.
Aditi Balbir, a management graduate of ISB Hyderabad and Duke University's Fuqua School of Business, began her career in finance before launching V Resorts in 2014. She has substantial hands-on expertise in management and business leadership, having previously worked with prestigious firms such as Barings Private Equity, McKinsey & Company, and others.
She enjoyed traveling as she grew up, and she would frequently visit unusual locations and make friends with the locals. She has visited over 50 countries and 200 destinations around the world. So she decided to start a travel company in the country in 2014 after seeing how well travel solutions companies like AirBnB were doing. The original plan was to develop a marketplace for those with holiday homes in India, similar to AirBnB. She rapidly realized, however, that the last mile had been broken.
Because the homestays and small boutique establishments lacked professional management, they were not particularly popular. As a result, V Resorts shifted its focus to become a management firm that created and maintained customer experiences.
Her work at V Resorts has been extensive, since she developed the company from the bottom up with the goal of curating, developing, and managing distinctive resort assets in India. V Resorts currently offers over 80+ distinct experiences in quirky destinations throughout 16 Indian states, each of which offers something local while maintaining a worldwide quality of service. Every V Resort is built on a sustainable foundation by fully integrating local villages through employment, skill development, showcasing local handicrafts and cuisines, and sourcing the majority of ingredients from local markets and mandis, providing each customer with a tourism experience that truly captures the flavor of the real India.
V Resorts' sustainable tourism activities, which include building new locations in India and engaging local communities, were acknowledged and honored by the UNTWO at ITB Berlin in 2015, as well as the renowned "Best Upcoming Resort Chain" by Lonely Planet in 2016.
Passionate About Chocolate Shazad Anklesaria Founded Ambriona Cacao Blends
Shazad Anklesaria is the founder of Ambriona Cacao Blends, an Indian Gourmet food company that creates products to satisfy cravings without interfering with healthy lifestyle choices. Shazad is passionate about chocolate, which inspired the creation of the brand.
Shazad is a seasoned entrepreneur with a track record of success in the automotive and food and beverage industries. He possesses expertise in market research, consumer insight generation, process optimization, data analysis, and brand development. He is a strong business development professional with a Bachelor's Degree from Kingston University in Business Administration, Management, and Operations.
To satisfy our post-meal cravings, most of us turn to chocolate to make our meals more appealing. Chocolates can also be our companions when we are feeling down. We forget our worries with a simple bite into a bar of this dark blessing. To meet these consumers' demands, Shazad and his team made a decision that would forever change our lives as well as the lives of those consumers. They decided to establish AMBRIONA CACAO BLENDS PVT LTD. What distinguishes them? Their products strike the ideal balance between health and indulgence. By promoting veganism, the company is also addressing global issues such as global warming.
Global E-Bike Market Size Projected to Reach US$ 32.4 Billion by 2027
The latest research study, "E-Bike Market Growth, Opportunity and Forecast 2022-2027" has been added by IMARC Group. The global e-bike market size reached US$ 21.6 Billion in 2021. Looking forward, IMARC Group expects the market to reach US$ 32.4 Billion by 2027, exhibiting at a CAGR of 6.9% during 2022-2027.
An e-bike refers to a bicycle with several electrical components like a motor, battery, and controller. Due to the addition of an electric motor, the rider can easily overcome obstacles and move uphill without much difficulty. It runs on rechargeable batteries as well as by pedaling. A single charge of the batteries can help the rider cover long distances, on account of which, these bikes have emerged as a cost-effective option for commuters. Moreover, it is an environmental-friendly means of transportation when compared to other vehicles like cars and motorcycles.
Global E-Bike Industry Trends and Drivers:
One of the major factors influencing the demand for e-bikes is the growing awareness regarding the health benefits of cycling among the masses. A lack of physical activity and a shift in dietary patterns have led to a rise in the prevalence of lifestyle diseases like obesity and diabetes. As a result, people are inclining toward cycling to improve their health, combat weight gain issues, and enhance aerobic capacity. Apart from this, several cities are facing the issue of traffic congestion due to the presence of a larger number of automobiles. In line with this, several governments and civic bodies are taking initiatives to reduce traffic congestion by promoting the use of e-bikes.
Moreover, rental services have emerged in several countries over the past few years, on account of the growing focus on shared micromobility services. For instance, e-bikes are widely available for rent in metropolitan areas in the United States, China, Japan, and India, among others. Furthermore, technological advancements have led to the advent of hydrogen-powered bikes and Smart E-Bike Monitoring System (SEMS), which are creating a positive outlook for the market.
COVID-19 Impact Analysis
Note; We are regularly tracking the direct effect of COVID-19 on the market, along with the indirect influence of associated industries. These observations will be integrated into the report.
Request to sample copy of this report:https://www.imarcgroup.com/e-bike-market/requestsample
Competitive Landscape
The competitive landscape of the market has been analyzed in the report, with some of the key players being
Continental AG,
Tianjin Fuji-ta Group, P
rodecotech LLC,
Trek Bicycle Corporation,
Shimano, Inc.,
Pedego Electric Bikes,
Giant Manufacturing Co. Ltd.,
Klever Mobility,
Merida Industry Co. Ltd.,
Samsung SDI Co.,
Accell Group,
BionX,
Robert Bosch GmbH,
Yamaha Motor Company,
Derby Cycle AG.
Market Summary:
Based on the mode, the market has been bifurcated into pedal assist and throttle.
On the basis of the motor type, the market has been divided into mid drive, hub motor, and others.
Based on the battery type, the market has been segmented into lithium ion, lead acid, nickel-metal hydride (NiMH), and others.
On the basis of the class, the market has been segregated into classes I, II, and III.
Based on the design, the market has been classified into foldable and non-foldable categories.
On the basis of the application, the market has been categorized into mountain/trekking bikes, cargo, city/urban, and others.
Region-wise, the market has been separated into North America, Asia Pacific, Latin America, Middle East and Africa, and Europe.
If you want latest primary and secondary data (2022-2027) with Cost Module, Business Strategy, Distribution Channel, etc. Click request free sample report, published report will be delivered to you in PDF format via email within 24 to 48 hours of receiving full payment.
Key highlights of the report:
Market Performance (2016-2021)
Market Outlook (2022- 2027)
Porter's Five Forces Analysis
Market Drivers and Success Factors
SWOT Analysis
Value Chain
Comprehensive Mapping of the Competitive Landscape
If you need specific information that is not currently within the scope of the report, we can provide it to you as a part of the customization.
About Us
IMARC Group is a leading market research company that offers management strategy and market research worldwide. We partner with clients in all sectors and regions to identify their highest-value opportunities, address their most critical challenges, and transform their businesses.
IMARC's information products include major market, scientific, economic and technological developments for business leaders in pharmaceutical, industrial, and high technology organizations. Market forecasts and industry analysis for biotechnology, advanced materials, pharmaceuticals, food and beverage, travel and tourism, nanotechnology and novel processing methods are at the top of the company's expertise.
Contact Us
Marketing Manager
30 N Gould St, Ste R
Sheridan, WY 82801, USA
Email: sales@imarcgroup.com
Website: https://www.imarcgroup.com
LinkedIn: https://in.linkedin.com/company/imarc-group
Know All About Cinema HD In Brief
Introduction
Cinema Hd is the best and simplest way to browse your favorite movies and series. The simplest way to check if your favorite movies or television episodes are streamable at any of your preferred video services is to use Cinema HD. The Cinema HD app makes it easy to check out the newest movies, reviews, trailers, posters, and more.
HDMovies was the previous name of Cinema HD APK, which has now undergone a rebranding. The app has a wide selection of films and TV shows. This indicates that you will never run out of streaming alternatives with Cinema HD. The app is ideal for binge-watching your favorite TV shows and films.
Features
1. Free HD Movies
Movies spanning the action, adventure, comedy, fantasy, animation, drama, horror, western, and thriller genres are all available in Cinema HD.
2. Real Debrid
Turn on your Real-Debrid account, choose the best providers, and presto! Enjoy high-caliber links.
3. Trakt
To manage the show or movie calendars or to receive notifications, Trakt is already installed on this app.
4. Smart TV Mode
With its Android TV mode, you can utilize Cinema HD on a large screen.
Cinema Hd review
One of the top streaming apps for a very long time has been Cinema HD APK. You have access to a tonne of content, including movies and TV episodes. However, the Cinema APK has recently had some problems, therefore we need to find a substitute.
How Does Cinema Hd Work
The Android-based application Cinema HD, also referred to as Cinema APK, allows you to stream movies and TV shows. APK stands for Android Package, hence iOS users cannot access it. In essence, Cinema APK gathers links from throughout the internet and offers you the option to stream or save them for later viewing. One of the top streaming apps for a very long time has been Cinema HD APK. You have access to a tonne of content, including movies and TV episodes. However, the Cinema APK has recently had some problems, therefore we need to find a substitute.
Is Cinema HD v2 free?
One of the top streaming apps for a very long time has been Cinema HD APK. You have access to a tonne of content, including movies and TV episodes. However, the Cinema APK has recently had some problems, therefore we need to find a substitute.
Why is Cinema HD so slow?
The following circumstances frequently cause Cinema HD to pause. Your device is too occupied with other tasks. Your device is utilizing a portion of the network's bandwidth along with other software and hardware. There is a poor signal on your smartphone, tablet, computer, FireStick, or other devices.
When your cinema Hd not working then in general, there are a few problems with Cinema HD.
IP Address Fault
Cache Issue
Geo Restricted content