60 Year old Supermodel: Silver Fox aka Dinesh Mohan
Age is just a number and Dinesh Mohan proved it. He is a live example for those who think that modelling career kicks off at a young age. Dinesh Mohan, a 60-year-old supermodel and an actor made his mark in the fashion industry who is famous for his royal looks.
Not only this, but he also defeated his eating disorder due to which he lost almost 50 kgs of weight in 8 months and that too in such an age where no one can ever think of doing such a transformation.
He was a government employee in the education department in Rohtak, Haryana and took his pre-retirement due to illness and he was not happy with that all day chair keeping job. He went into depression for about a year and then came out of it like a blessing and now the whole country is following his fitness tips and tricks of never getting old.
He named himself Silver Fox in his Instagram bio because he has a weaving and shiny silver beard and pony hairstyle. He has more than 100K followers on Instagram. In his modelling career, he has been part of many ramp walks and print shoots which made him so famous at this age.
In 2016, when he got his first modelling call from a Delhi based agency, he didn't take it seriously. But the agency again called him and he shot for their magazine as their cover page model and it went so viral and became a life turning decision for him.
He has worked for many reputed brands as their brand ambassadors and has also worked in many movies in Hindi, Punjabi and South film industry.
He started his acting career with Salman Khan starring movie Bharat in which he debuted his voice for the character of the old man. Later he has also worked in movies like Saand Ki Aankh, Happy Sardar, Darbar and others.
He has become a symbol of professionalism and motivates everyone from his hard work and dedication towards fitness and teaches us how to overcome your weakness no matter what everyone will say.
Joel "Naesketchie" Molina The Mastermind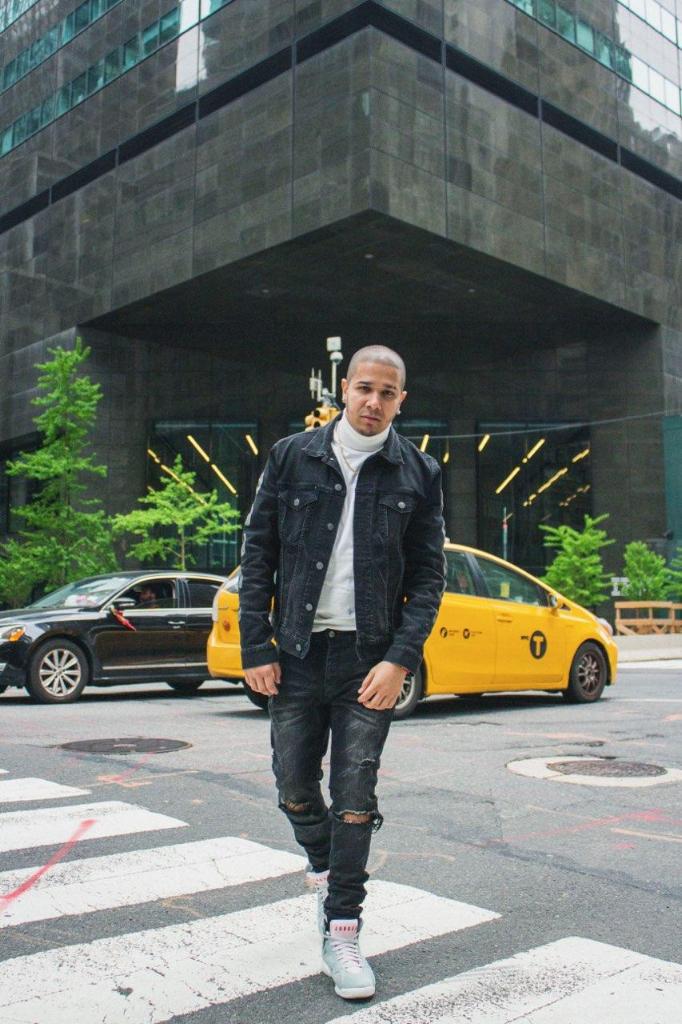 Joel Molina also know as Naesketchie since high school has paved the way for himself in the entertainment industry. Nae started from the humble beginning from working regular 9 to 5 jobs to managing the one hottest female artist and his niece Angelica Vila.
Naesketchie has been featured on countless magazine and blog for his marketing genius and his exclusive events. Naesketchie has been in the entertainment industry for the last 10 years making power moves with elite musicians, how he built his enormous reputation.
Naesketchie has been a successful entrepreneur for years from running his clothing brand MAZCO Original to running his own events and managing superstar Angelica Vila. Naesketchie continues to prove that with determination you can conquer anything.
The Guy who made our Childhood awesome (Made Stuffs With Rob)
The popular TV show MAD(a DIY show), which used to air on Pogo channel in the late '20s till 2014 made many guys' childhood memories and made it full of creativity.
And we all know the guy or call him as the artist of that show, Rob aka Harun Robert who was also the creative host of that show.
Harun or professionally called Rob completed his education from National Institute Of Design, Ahmedabad and College of Art, Delhi and he is a trained animation filmmaker. Before being famous as Rob, he started his career by working in animation studios in Mumbai and did works related to animation films, 2-D videos and other graphic designing works, before he auditioned as a Presenter at Pogo. Then he became the host of the famous show MAD(Music Art and Dance) as he specialised in music, dance and craft skills. After that, he became famous as Rob.
Through this show, he became so famous among Indian children who loved to watch him doing DIY using materials related to daily use. He gave art a new form and that DIY thing was very attractive at that time. He hosted that show along with kid anchors named Cheenu and Candy.
This show became the longest-running creative show for kids and also won many awards like Global Indian TV Awards for two times in a row in 2007 and 2008.
Apart from MAD, Rob also presented the show Magicskool, another show for kids in which he used to show his amazing magic tricks and entertained children.
Harun also has a YouTube channel named MAD stuff with Rob with over 2 Million subscribers. On that channel, he makes videos related to DIY and also has many interesting videos related to paintings and arts. He also makes personalized vlogs as a series named KalaGhoda. Last year he made a video where he met Bollywood superstar Salman Khan and gifted him his portrait which was made by Rob. He made all these stuff in his own Mumbai based studio.
He is also involved in Canvas Laugh Club workshops through which he provides summer workshops to enhance the creative skills of children in the time where everyone is busy with their own lives.
One of the most common names you hear when you are on the way to your office in Mumbai in a car is Bauaa on FM radio, which is played by RJ Raunac. Born and brought up in Mumbai, Raunac is now one of the most loved and recognisable voice on Indian Radio, commonly known as RJ Raunac or by the character Baua, his show gets aired on Red FM 93.5. As he was born and brought up in Mumbai he was always interested in the entertainment industry. He did his schooling from Dayanand Vaidik Vidyalay and his high school from Kelkar College located in Mulund, Mumbai. He has prepared for many competitive examinations such as CAT, MH-CET, XAT etc.
After getting his degree he got posted in Wipro company with a decent package.
But he was not satisfied with the working atmosphere, he decided to go for his MBA just after working for 1 month in MNC. He then did his MBA and realized that he was interested in the entertainment industry. He also hosted a show on Zee TV called Fun ki Baat. He loves to write poems, Shayari and quotes. Only a few get the chance to meet all three Khans ie. Shahrukh Khan, Salman Khan and Aamir khan.
He is very well known among youngsters due to his character of Bauaa and he has an immense reach of almost 1.9 million subscribers and 150 k followers.