10 of Dubai's Most Historical Places You Have to Visit
If you're looking for a city with rich culture and history, look no further than Dubai. This vibrant metropolis is home to some of the most historical places in the world. From ancient mosques to modern skyscrapers, there's something for everyone and lot of things to do in Dubai. In this blog post, we will explore 10 of the most historical places in Dubai. So pack your bags and get ready for an adventure!
1: Al Fahidi Fort
Al Fahidi Fort is one of the oldest buildings in Dubai. This fort was originally built in 1787 to defend the city from invaders. Today, it houses the Dubai Museum, which is a must-see for any history buff. The museum offers a fascinating glimpse into the city's past, from its early days as a fishing village to its present-day status as a global metropolis.
If you're looking for a taste of traditional Dubai, Al Fahidi Fort is the perfect place to start your journey.
2: Jumeirah Mosque
Jumeirah Mosque is one of the most beautiful mosques in Dubai. This mosque was built in the late 1970s and is a prime example of Islamic architecture. The mosque is open to non-Muslims, so be sure to take advantage of this opportunity to learn more about the Islamic faith.
Jumeirah Mosque is an iconic landmark of Dubai and a must-visit for any history lover.
3: Bastakiya
Bastakiya is one of the oldest neighborhoods in Dubai. This historic district was once home to wealthy Persian merchants who traded in pearls and spices. Today, Bastakiya is a popular tourist destination, known for its traditional architecture and quaint cafes.
If you want to step back in time, Bastakiya is the perfect place to do it.
4: Sheikh Zayed Grand Mosque
Sheikh Zayed Grand Mosque is one of the largest mosques in the world. This mosque was built to honor the late Sheikh Zayed bin Sultan Al Nahyan, the founder of the United Arab Emirates. The mosque is truly a work of art, with its intricate Islamic architecture and beautiful gardens.
Sheikh Zayed Grand Mosque is a must-see for any traveler to Dubai.
5: Dubai Creek
Dubai Creek is a historic waterway that runs through the city. This creek was once the lifeblood of Dubai, used by traders to transport goods from the Persian Gulf. Today, it is a popular spot for fishing and boating.
If you want to experience the true history of Dubai, be sure to visit Dubai Creek.
6: Dubai Gold Souk
The Gold Souk is one of the most popular tourist destinations in Dubai. This market is home to hundreds of gold shops, making it the perfect place to find that perfect piece of jewelry. The Gold Souk is also a great place to bargain for souvenirs and gifts.
No trip to Dubai would be complete without a visit to the Gold Souk.
7: Spice Souk
The Spice Souk is one of the oldest markets in Dubai. This market was once used by traders to buy and sell spices from all over the world. Today, it is a popular destination for tourists looking to purchase spices and other traditional goods.
If you want to experience the true flavor of Dubai, be sure to visit the Spice Souk.
8: Dubai Museum
As mentioned before, the Dubai Museum is a must-see for any history lover. This museum offers a fascinating glimpse into the city's past, from its early days as a fishing village to its present-day status as a global metropolis.
The Dubai Museum is the perfect place to learn about the rich culture and history of Dubai.
9: Jumeirah Beach
Jumeirah Beach is one of the most popular beaches in Dubai. This beach is known for its sparkling white sand and clear blue water. Visitors can enjoy a variety of activities at Jumeirah Beach, from swimming and sunbathing to windsurfing and jet skiing.
If you're looking for a fun-filled day at the beach, Jumeirah Beach is the perfect place to be.
10: Burj Khalifa in Dubai
The Burj Khalifa is the tallest building in the world. This skyscraper was completed in 2010 and stands at an incredible height of over 800 meters. The Burj Khalifa offers breathtaking views of Dubai from its observation deck on the 124th floor.
If you want to see Dubai from above, there's no better place to do it than the Burj Khalifa.
These are just a few of the many historical places that you can visit in Dubai. So be sure to add them to your list when you plan your next trip to this amazing city!
Conclusion:
Dubai is a city with a rich history and there are many historical places to visit. If you're interested in learning about the culture and history of Dubai, be sure to add these places to your list. Thanks for reading!
Play Blockchain Video games With Luca Lamberti's 99Starz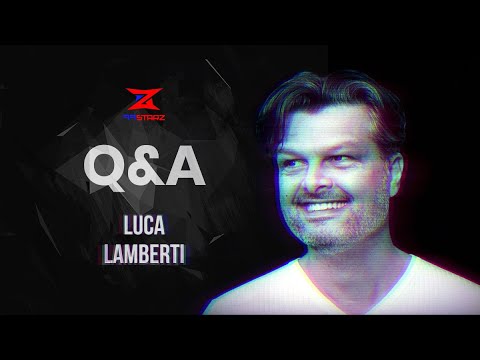 Luca Lamberti is the founder of 99Starz, a blockchain firm based in the United Arab Emirates that allows gamers to play blockchain video games and earn money for their efforts. As a result, gaming is becoming more viable and motivated for gamers all across the world. This is accomplished by their efforts in developing NFT yields.
He's a well-connected investor and advisor of several prominent crypto-blockchain projects, as well as a trading pro and manager of huge NFTs portfolios. He's a former sales and racing executive in the car and motorcycle industries, as well as a financial and change management advisor. He also launched 99Starz in 2021 because he believes in NFT and the play-to-earn purpose.
Since its inception last year, the company has already shown success in raising funds to help the 99Starz team reach new heights. It's a blockchain gaming ecosystem that uses guilds and NFT rentals to offer the play-to-earn game model to millions of gamers, maximising player incentives and facilitating cooperation. Using the $STZ token, 99Starz allows anyone to participate in the metaverse's gig economy and earn money via blockchain games.
The founder of 99Starz is passionate about lowering the entrance barrier for play-to-earn gaming and allowing players to participate in the billion-dollar blockchain gaming sector. His goal is to enable someone to build guilds with other 99Starz community members and form a powerful NFT Yield system that takes advantage of individual player skill, 99Starz NFT assets, and community knowledge to dominate play-to-earn games.
The STZ token, which is designed to be a value-driven exchange mechanism for players exchanging rewards or renting gaming assets from the 99Starz NFT vault, underpins all community interactions.
Founder Of AD Media Entertainment, Akshay Girme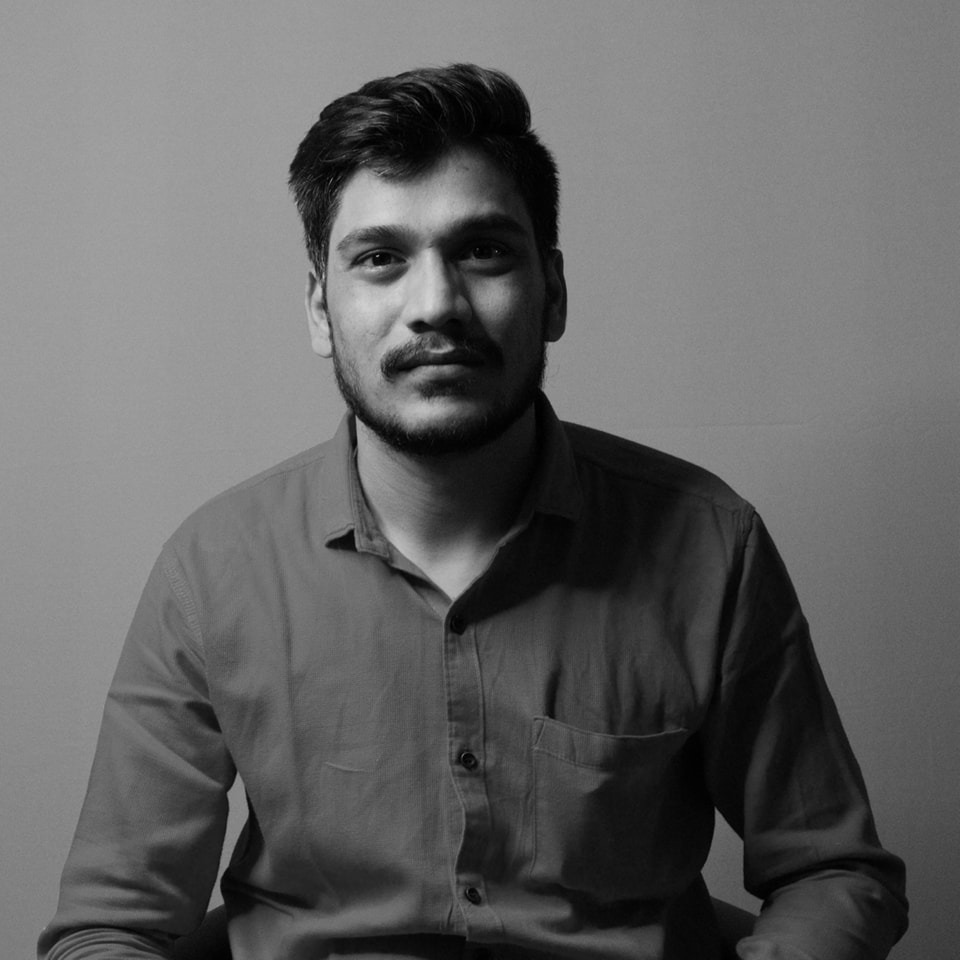 Akshay Girme is the founder of AD Media Entertainment, a Pune-based company that specialises in cutting-edge information technology, digital marketing, public relations, and brand consulting.
Today, digital media has surpassed traditional media as the most powerful medium for marketing and promotion. The success of any brand, product, or entertainment show hinges on its internet presence and promotion. The internet platform's audience is larger than it has ever been, which is where digital promotion service providers come in. AD Media Entertainment is one such company that any brand can use to promote themselves.
A self-taught digital marketer with the vision to use the power of digital media and his intelligence to transform the marketing industry. Akshay recognised the potential of social media and the growing importance and demand for digital promotion at an early age. He'd spend the most of his time in the internet cafe, honing his social media and digital marketing skills. This process of studying digital marketing has stayed with him, and he's discovered that it's something he enjoys doing and could be a good career choice.
His enthusiasm for digital marketing drove him to be more consistent and work more, which paid off handsomely. Akshay Girme finally launched a digital marketing agency called "AD Media Pune" after years of learning, practising, and testing his expertise in digital marketing. AD Media Pune has since grown into a large digital media company called AD Media Entertainment.
Through planned plans and proper media methods, AD Media Entertainment Pvt Ltd has assisted world-class brands, organisations, corporations, regional enterprises, young entrepreneurs, and high-profile individuals in achieving their targeted public relations and marketing objectives. It also administers the social media accounts of the bulk of Marathi actors and personalities, as well as promoting future Marathi films on a larger scale through digital media.
Alternatives Website to Watch Cartoon Online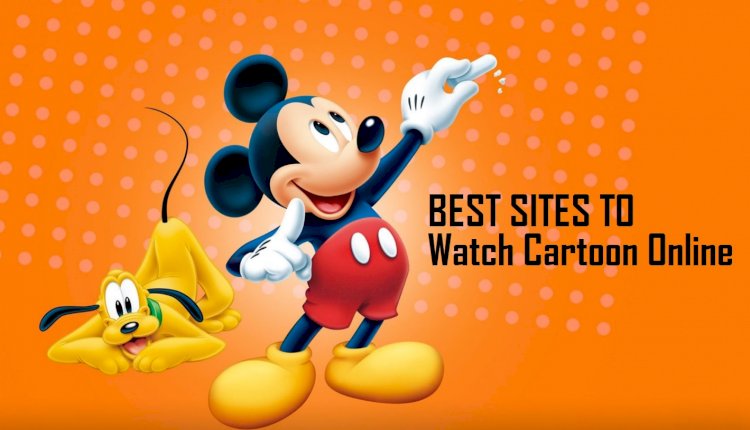 Introduction
If you're looking for a free website to watch cartoons online, here are some sites to check out.
Kisscartoon
KissCartoon is an online streaming site that lets you watch cartoons and anime. It has a large collection of cartoons, including many popular ones like Pokémon and Dragon Ball Z.
The website also offers several other features such as an online store where you can buy merchandise related to your favorite series or characters. If you're looking for something more than just watching television on Netflix or Hulu Plus, then kissingcartoon is definitely worth checking out!
The website is very easy to use. Once you're logged in, you can browse through the episodes of your favorite cartoons and anime. You can also search for a specific series or episode if you know what it's called. The site has a large collection of shows
so you're bound to find something that interests you. If you want, you can create your own profile on kiss cartoon and join the community by chatting with other fans. The website also has a forum where users can discuss their favorite series or characters in detail.
Kimcartoon
Kimcartoon is a website that offers free streaming of cartoons online. This site is available in English, Spanish and Arabic. It has a large collection of cartoons from different countries like Venezuela, Brazil and the United States. You can also watch anime series like Naruto Shippuden or Dragon Ball Z on this platform. The content is updated regularly so you will find all new episodes here without any delay as well as old ones as well if they have been uploaded by some user earlier on his account who had uploaded them before him!
You can also download the cartoons and watch them offline, just in case if you are traveling or have no internet connection at all. The site offers its users with a very easy to use interface that lets you search for your favorite cartoon easily. Just enter the name of the series and hit on search button to get started!
You can also use the site's search bar to find your favorite cartoon. You will get a list of results with the name of the show, its genre, release date and more details like cast and synopsis.
Cartoon8
Cartoon8 is a website that you can use to watch cartoons online. It has many different genres of cartoons, including action, adventure and more. The site also has an English version and an Arabic version so you can choose whichever one you want to watch.
The shows on Cartoon8 are updated daily so there's always something new coming out!
Cartoon8 has many different types of shows including: – Flash cartoons, which are short animated movies that are usually funny. – TV series, which are longer than flash cartoons and often have more complex plots and characters.
Watchseries.to
WatchSeries is a popular online streaming site with a large collection of cartoons, movies, and TV shows. WatchSeries has been around since 2008 and it's still going strong today, so you can rest assured that your favorite cartoon series will be there when you want to watch it!
WatchSeries offers free membership (there are advertising banners), but if you want more than just the free service then there's also a premium option available for $4.99/month or $39.99/year which unlocks all the features in their library including HD quality streams as well as offline viewing capabilities and more!
WatchSeries is a great option if you're looking for a large library of TV shows and movies to stream, but if you're more interested in just cartoons then there are other services out there that focus on that specifically.
Home
Home is a website that offers free streaming of cartoons and anime, including popular titles like Supergirl, Batman: The Animated Series, The Powerpuff Girls and Teen Titans Go!. You can also find thousands of episodes from your favorite TV shows like South Park and Family Guy.
Home has a large collection of cartoons, TV shows and anime episodes in all languages including English. All the content is free and legal to watch online without any downloading required!
Check out these online cartoon streaming sites!
If you're looking for a place to watch cartoons online, there are a lot of options. You can watch them on your computer or smartphone, but if you want to do it in style, check out these websites:
[CARTOON CARTOON](https://cartooncartoon.com/) – This site offers an impressive collection of original content as well as licensed programs and movies from around the world. It's also great if you just want to see what other people are watching!
[WatchCartoonsOnline](http://www.watchcartoononline.com/) – This site has all kinds of shows including Family Guy and Rick & Morty (among many others). And unlike some other streaming sites out there that only allow one user per account at a time (which makes things more complicated), WatchCartoonsOnline allows multiple users per account—so everyone can get their fill!
[Cartoon Network](https://www.watchcartoonsonline.com/free-cartoon-network-streaming/) – If you want to watch cartoons online with your kids, this is a great option. The site has tons of content and even provides parental controls so that you can limit what your children are exposed to! [AdultSwim](http://www.adultswim.com/) – This site features lots of Adult Swim content as well as other shows from around the world. It's also worth noting that Adult Swim offers some adult content, so if you're not into that sort of thing, be aware before signing up for an account!
Conclusion
We hope you enjoyed our list of the best cartoon streaming websites. If you are looking for a new website to watch your favorite cartoons, then this is the place to be! We have lots more information on all these sites, so be sure to check them out and see if they are right for you.