The Souled Store Founders Raise Rs 75 Crore in Series B Funding, Eye Rs 1,000 Crore GMV by 2025
In a testament to the soaring success of pop culture merchandise and casual wear brand, The Souled Store, founders Vedang Patel, Aditya Sharma, Rohin Samtaney, and Harsh Lal have secured an impressive Rs 75 crore in a Series B funding round. Led by Elevation Capital, the funding infusion reflects the company's capital-efficient growth and its pivotal role in shaping India's pop culture merchandise landscape.
The Souled Store intends to leverage the freshly acquired capital to expand its product portfolio, particularly focusing on licensed merchandise and casual wear. The funds will also fuel initiatives to enhance brand awareness, amplify offline retail presence across India, expand manufacturing capabilities, and accelerate hiring efforts. Vedang Patel, the CEO, envisions surpassing Rs 1,000 crore in Gross Merchandise Value (GMV) by 2025, solidifying the company's position as the go-to destination for all things pop culture in the country.
Elevation Capital's decision to lead the Series B funding underscores The Souled Store's remarkable scale achieved in a capital-efficient manner. Deepak Gaur, Partner at Elevation Capital, emphasizes the company's success in capitalizing on India's pop culture and attributes its growth to a relentless focus on customer experience, driving loyalty, and data-driven merchandising for lean operations.
The funding round also saw participation from notable angel investors, including Sahil Barua (co-founder and CEO of Delhivery), Gunjan Soni (CEO of Zalora and former CMO of Jabong), Ramakant Sharma (founder and COO of Livspace), and Ashish Goel (founder of Urban Ladder). The collective backing reflects confidence in The Souled Store's growth trajectory and execution excellence.
Abhishek Goenka of RPSG Ventures commends the company's growth over the past eight years, citing it as a testament to customer love and the founding team's execution excellence. The Souled Store's resilience and growth, even during the challenging times of the Covid-19 pandemic, have positioned it as a symbol of customer-centricity and operational prowess.
Founded in 2013, The Souled Store stands as one of the pioneers in bringing licensed merchandise to the Indian market. The brand specializes in designing, manufacturing, and retailing a diverse range of apparel products featuring pop-culture themes. From superheroes (Marvel and DC universes) and movies (Star Wars, Harry Potter) to TV shows (Friends, Game of Thrones) and cartoons (Looney Tunes, Tom & Jerry), The Souled Store has curated partnerships with over 150 franchises. With a distinctive focus on catering to internet-savvy millennials and Gen-Z consumers, the company offers affordable fan merchandise apparel. The Souled Store has garnered an impressive following of 836,000 on Instagram and attracts around 2 lakh daily visitors on its website and app.
Over the years, the company has expanded its product mix beyond fan merchandise and basic brand T-shirts to include a wide array of apparel such as athleisure, casual dresses, sweatshirts, and lounge wear. The Souled Store's strategic approach to diversification and expansion has contributed to its significant growth.
The Souled Store's journey began with bootstrap efforts for the initial five years before securing seed funding from RPSG Ventures in November 2018. Since then, the company has witnessed a remarkable growth of over 4X, showcasing the resilience and adaptability of its business model.
As the brand continues to evolve and redefine industry standards, the infusion of Rs 75 crore in Series B funding positions The Souled Store for even greater success. With a focus on expanding its reach, enriching product offerings, and maintaining its commitment to customer satisfaction, the founders and their team are poised to leave an indelible mark on India's pop culture merchandise landscape.
Shaping the Future of Healthcare: Practo's Visionary Duo – Shashank ND and Abhinav Lal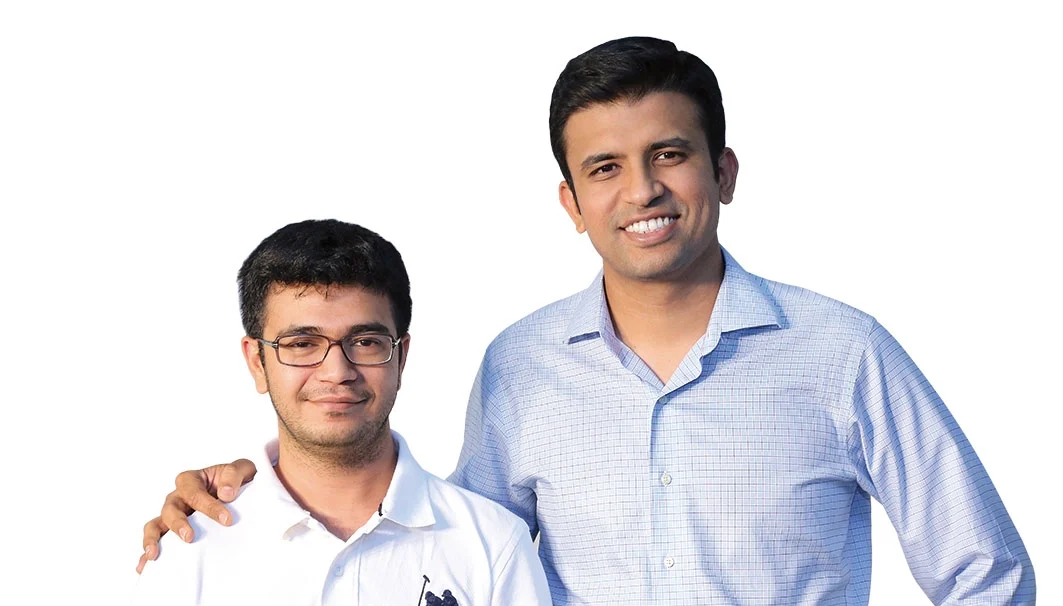 In the realm of digital health innovation, Shashank ND and Abhinav Lal, the dynamic duo behind Bengaluru-based Practo, have emerged as pioneers, revolutionizing how individuals approach their healthcare needs. Their journey, marked by foresight, technological prowess, and a commitment to holistic healthcare, has propelled Practo to the forefront of the Indian healthtech landscape.
One of Practo's standout moments came during the challenging times of the COVID-19 pandemic. The crisis acted as a catalyst, accelerating the adoption of digital health solutions. Shashank ND, the co-founder and CEO, recalls how the growth they anticipated over several years unfolded in a matter of months. The pandemic not only heightened the demand for online consultations but also unveiled a significant shift in people seeking mental health support more willingly.
Abhinav Lal, the co-founder and CTO, emphasizes that India is experiencing a revival in understanding the interconnected nature of health issues. Practo seized this opportunity to position itself as the go-to online platform for a holistic approach to healthcare, going beyond episodic consultations.
Practo's journey into the digital health space has been multifaceted. The platform, which initially focused on aiding users in finding and consulting with doctors, witnessed a seismic shift during the pandemic. Online consultations saw a massive surge, with tele-consultations spiking by three times over the previous year in 2020. The company's strategic investments in technology paved the way for seamless real-time appointment bookings, with over 25,000 doctors now providing online consultations. Practo's commitment to training these doctors through its 'academy' underscores its dedication to maintaining high standards in online healthcare delivery.
Beyond consultations, Practo diversified into at-home diagnostics and medicine delivery, complementing its core offerings. The comprehensive software stack developed by Practo, fueled by investments and strategic acquisitions, stands as the largest in India, setting it apart from competitors.
Practo's vision extends beyond merely facilitating doctor-patient interactions. Shashank ND envisions a shift from episodic healthcare to a more continuous and holistic model. The platform encourages users to view their healthcare needs comprehensively, storing historical information about illnesses and medications. This approach aligns with the changing landscape of healthcare in India.
Government initiatives, such as the National Digital Health Mission and plans for a unified health ID, bolster Practo's mission. These initiatives, likened to the impact of the Unified Payments Interface (UPI) on digital payments, create a conducive environment for a paradigm shift in managing health data.
As Practo looks to the future, Abhinav Lal emphasizes the role of artificial intelligence (AI) and machine learning (ML) in augmenting the capacity and capabilities of doctors. While acknowledging the human-centric nature of healthcare, Lal envisions technology bridging the gap in India's doctor-patient ratio, especially beyond metropolitan areas. Practo's recent product, 'Practo Plus,' a subscription offering various services, has garnered traction among both individuals and corporate businesses. Lal sees AI and ML as tools to address India's healthcare challenges, intervening early in lifestyle diseases and enhancing the overall health infrastructure.
While Practo isn't profitable yet, the trajectory suggests a promising future. Gross margins have increased from 10 percent in FY18 to 35 percent in FY20. An IPO, potentially three to four years away, looms on the horizon, as Practo continues to scale its operations. Shashank ND and Abhinav Lal's venture, born out of a need to streamline healthcare access, has evolved into a comprehensive ecosystem. As Practo pioneers innovations in digital health, their commitment to doing good while building a sustainable business positions them as trailblazers in India's healthtech landscape.
Empowering Minds: Richa Singh's YourDost App Redefining Mental Well-being in Corporate India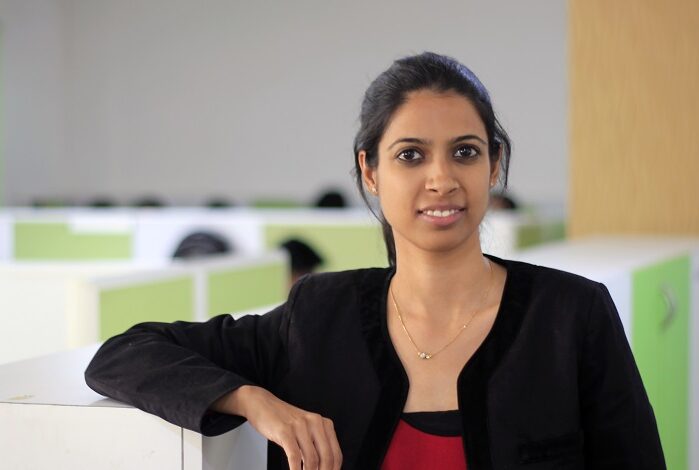 The COVID-19 pandemic has not only reshaped our understanding of physical health but has also brought to the forefront the importance of mental well-being. In the wake of financial uncertainties, shifting relationship dynamics, and reduced human interactions, a surge in mental health issues such as stress, anxiety, and depression has prompted the development of apps dedicated to supporting mental well-being.
One such impactful app is YourDost, founded by Richa Singh in 2014. Unlike many mental health apps available to individuals, YourDost operates on a subscription-based model exclusive to companies. With clients including esteemed organizations like the CK Birla Group, Capillary Technologies, upGrad, and educational institutes such as IIT Delhi and IIT Madras, YourDost is making significant strides in addressing the mental health needs of the corporate sector.
In the past year, YourDost has witnessed a substantial increase in sessions related to issues such as anxiety, anger, frustration, and loneliness. Richa Singh, the founder, notes a 120 percent rise in the number of sessions taken by working professionals as lockdowns were initiated. The platform, catering to more than 100 corporates in the past year, has proven to be a crucial resource for employees dealing with the psychological impact of the pandemic.
YourDost stands out with its subscription-based model, providing companies access to over 900 experts available round the clock. The platform addresses a myriad of issues triggered by COVID-19, emphasizing anxiety management, relationship challenges, and burnout prevention. The app's success is underscored by its ability to engage more than 100 corporates and secure $1.6 million in two rounds of funding.
Aneesh Reddy, co-founder and CEO of Capillary Technologies, one of YourDost's earliest angel investors and clients, highlights the growing acknowledgment of mental health issues in the corporate sector. He sees a substantial opportunity for platforms like YourDost in the post-pandemic era, as corporations seek a scientific approach to emotion wellness programs as a long-term investment.
In a country where mental health resources are limited, with only 30 psychiatrists for every 10 million people, YourDost plays a pivotal role in bridging the gap. The app provides an avenue for individuals to seek professional help conveniently and confidentially. It is a welcome addition to the growing ecosystem of mental health apps, which includes platforms like Mindhouse, Evergreen Club, and ThinkRight.me, addressing the mental well-being of individuals.
Mindhouse, launched in April 2020, focuses on making meditation and yoga-based mental wellness solutions accessible and affordable. Pooja Khanna, co-founder of Mindhouse, notes the tremendous uptake of live interactive classes, offering content on guided meditation, yoga, natural soundscapes, music, podcasts, and sleep stories. With over 2 lakh downloads since its launch, Mindhouse has become a valuable resource for users combating stress and anxiety.
As the mental health app landscape evolves, it's essential to recognize their role as complementary tools rather than substitutes for professional mental health care. Tanuja Babre, program coordinator at iCALL, Tata Institute of Social Sciences (TISS), emphasizes that while these apps are resourceful, they cannot replace professional mental health care. However, they serve as valuable supplements for symptom management and self-awareness.
Apps like YourDost are crucial contributors to breaking the stigma associated with mental health in India. With its corporate-focused approach, the platform not only addresses immediate concerns but also lays the groundwork for a broader mental health movement. Richa Singh's vision has positioned YourDost as a catalyst for change, creating a more inclusive and supportive environment for mental well-being in corporate India.
ShopKirana's Sprint to Success: The Ready, Steady, Heady Journey of Founder Sumit Ghorawat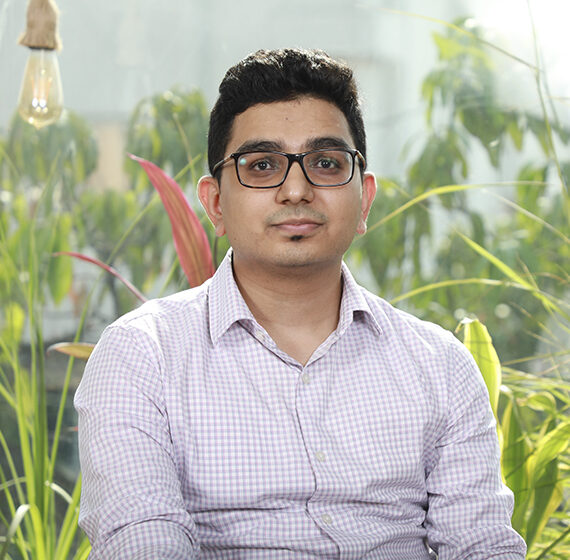 Sumit Ghorawat's fascination with the phrase "ready, steady, go" from his school days took a profound turn into the world of entrepreneurship, leading to the creation of ShopKirana. In a captivating journey marked by resilience and strategic expansion, Sumit Ghorawat, along with co-founders Deepak Dhanotiya and Tanutejas Saraswat, transformed ShopKirana from a local player to a thriving B2B supply chain platform for mom-and-pop stores.
Steady Beginnings in Indore:
Founded in Indore in 2015, ShopKirana started modestly, working with a handful of kirana (mom-and-pop) stores. The team's decision to stay rooted in Indore for four years allowed them to refine their business model, understand the intricacies of the market, and establish a robust foundation for future growth. Closing FY18 with a revenue of Rs8.92 crore, ShopKirana was poised for the next phase of expansion. In December 2018, Info Edge, known for backing Zomato, recognized ShopKirana's potential and invested $2 million in the startup. This capital injection paved the way for ShopKirana's entry into Bhopal and Jaipur, resulting in a remarkable spike in revenue. The FY19 revenue soared to Rs24.4 crore, setting the stage for a Series B round of $10 million in August 2019.
Exponential Growth and Pandemic Resilience:
The subsequent expansion into five more cities, coupled with a Series B funding, fuelled ShopKirana's revenue to skyrocket, reaching over Rs200 crore by March-end FY20. Despite the challenges posed by the COVID-19 pandemic, ShopKirana's focus on technology adoption and streamlined operations doubled its revenue to over Rs400 crore a year after the lockdown.
Unlocking Kirana Potential with Technology:
ShopKirana's success aligns with a broader trend of technology-led modernization in India's kirana segment. With approximately 13 million kirana stores, accounting for 88% of FMCG sales, the sector presented an untapped opportunity for startups. ShopKirana addressed various pain points for kiranas, including inventory management, cost reduction, pricing transparency, and support for credit, GST, and digital payments.
Private Labels and X Factor:
ShopKirana's foray into private labels emerged as a strategic masterstroke. Introducing in-house brands like 'Kisan Kirana,' 'Safoya,' and 'Clean and Bold' proved highly successful, contributing Rs100 crore to the FY21 sales. Leveraging insights from kiranas, ShopKirana filled gaps in the market, offering high-quality, affordable products directly sourced from farmers.
While ShopKirana's private labels have flourished, challenges lie ahead. Maintaining product quality and transitioning from push to pull marketing are crucial aspects for sustained success. Additionally, potential competition from industry giants like ITC and HUL could pose threats. However, ShopKirana's nimbleness, close kirana connections, and cost-effective distribution give it a competitive edge.
Conclusion:
Sumit Ghorawat's leadership, coupled with ShopKirana's innovative approach, has positioned the company as a frontrunner in the kirana-tech segment. With plans for a heady expansion into 30 Tier II cities, ShopKirana is poised to unlock new frontiers, empowered by the lessons of readiness, steadiness, and a heady growth trajectory. As ShopKirana propels forward, it epitomizes the spirit of agility and resilience in India's rapidly evolving start-up landscape.