Promoting Handicrafts With Maavni Designs, Smaranika Mohapatra
Smaranika Mohapatra is a freelance artist and the founder of the famous Maavni Designs, an Odisha-based company known for its handpainted home decor, sarees and bags craft training, and corporate gifting.
Handicrafts have always been a passion of hers. After over a decade in the IT sector in Bangalore, where she worked for businesses such as TCS and JP Morgan Chase, she returned to her birthplace of Bhubaneswar and started her own business in the handicrafts sector.
Smaranika founded Maavni Designs in Bhubaneshwar in 2019 with the goal of promoting Odisha's handicrafts across the country.
The company hires craftspeople, creates custom handicrafts, and sells them online through their own e-commerce site.
She began with home decor and gradually moved into garments and accessories. Their competitive advantage is that they offer customized items to meet the needs of their customers. The majority of their labor is completed in-house, and several artisans have been hired full-time. The company now has over 50,000 Instagram followers, a studio in Bhubaneswar's Old Town, and ships its items to the United States, the United Kingdom, and other Southeast Asian countries.
Smaranika has always been drawn to assisting women workers and craftsmen in managing their job and personal lives as a woman entrepreneur. Women workers at her office are permitted to bring their children into the office and care for them while they work. She also gives craftsmen the option of working from home.
Alma Chopra, Cerebral Ataxia Survivor and Motivational Speaker
Alma Chopra is a motivational speaker, blogger, and YouTuber with a personal story to contribute to the betterment of others' lives, as well as touching many lives with her exceptional capacity to see light in the dark. She had little control over her motions as a Cerebellar Ataxia patient and had to rely on others for assistance. Despite physical difficulties, psychological pain, and cultural ridicule, she forged a path for herself and demonstrated that disability is really a mental state.
At the age of ten, Alma Chopra was diagnosed with cerebellar ataxia. Damage to the cerebellum, the region of the brain responsible for movement coordination, causes this nervous system disorder. Alma initially kept her health a secret from her pals. Being a teenager growing up at 14, it's not cool being different and growing up with a disability in a suburban American city. Everyone wants to look the same, to wear the same clothes, to be slender, and so on. She chose not to inform anyone about her symptoms because they were minimal at the time.
Despite the hurdles posed by this debilitating disease, Alma has earned honors degrees in psychology, English, and Spanish, as well as a law degree from Case Western Reserve University in Cleveland, Ohio, one of the greatest legal schools in that country. She engaged in athletics, got a distinction for her growth in the arts, graduated from Case Western Reserve University, and went on to seek her master's in law thanks to her unwavering tenacity and unwavering fortitude.
Alma has always been an energetic person, so she talks about it with the same zeal and urges others to do the same. Alma went through a tough journey and battled the odds after being diagnosed with acute degenerative cerebellar ataxia. She is now an outspoken supporter of disability awareness. She inspires many people with her motivational talks and journey because she has the bravery to serve others despite her own physical constraints.
Famous British Singer, Arlo Parks
Arlo Parks is a British singer-songwriter and poet whose real name is Anas Oluwatoyin Estelle Marinho. Collapsed in Sunbeams, her debut studio album was released in 2021 to critical acclaim and reached number three on the UK Albums Chart.
She went to Latymer Upper, a private school where she played a lot of sports and had her head buried in books, according to her. Parks cites Allen Ginsberg, Sylvia Plath, and Virginia Woolf as influences, and the title of the album is based on a line from Zadie Smith's On Beauty.
Arlo Parks describes herself as "a black kid who can't dance for shit and listens to emo music" when she was younger. Fast forward to now, she is regarded as one of the most intriguing new musicians out there. Her honeyed voice flowed over lush folk instrumentation and delicate boom-bap beats, drawing inspiration from everyone from Otis Redding and David Bowie to MF Doom and Julien Baker.
At the 2021 Brit Awards, she received nominations for Album of the Year, Best New Artist, and Best British Female Solo Artist for her debut album. It was awarded the Hyundai Mercury Prize for Best Album in 2021.
Parks' tracks "Eugene" and "Black Dog," which were warmly accepted during the COVID-19 lockdown, and the latter of which became BBC Radio 1's Tune of the Week, were released in May 2020. In late July 2020, Parks was featured on the front cover of NME magazine. In August 2020, she won the AIM Independent Music Award for One to Watch 2020.
Anjimile and his passion for singing can be felt in his enchanting and powerful voice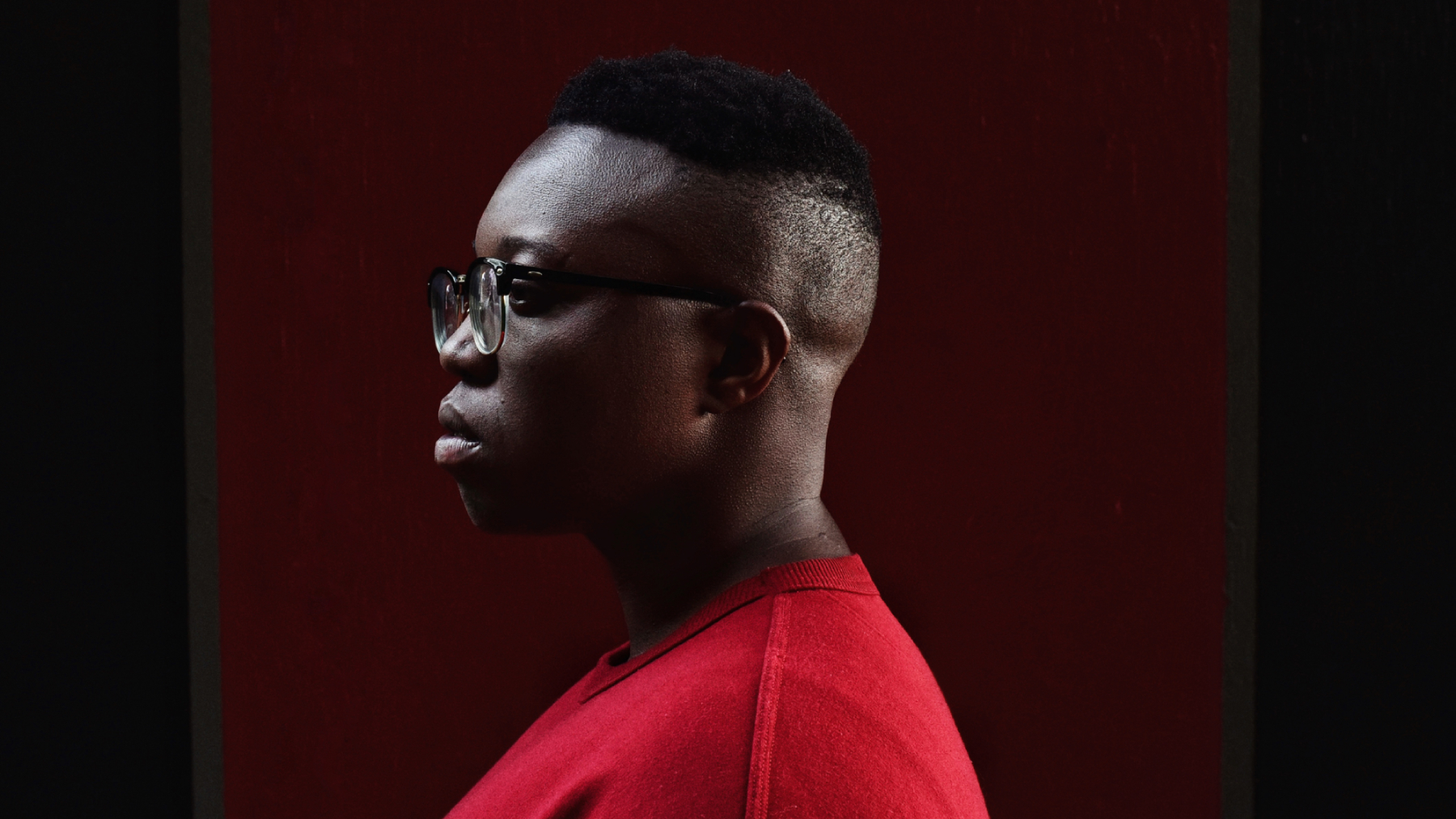 Anjimile Chithambo who is better known by his stage name Anjimile, is a Boston-based American folk artist with a captivating and strong voice. Anjimile's narrative is unusual, yet it is inspiring nonetheless. He is a trans person battling his own demons yet he unearths the most unpleasant aspects of his life in the hopes of finding catharsis.
Anjimile has been nibbling away at music as a pastime-turned coping mechanism for the past decade. Coming out to their parents as gay led to the song "Maker," which equates a gender redefinition to a religious redefinition and prepared the way for Giver Taker, their first album on Father/Daughter. Giver Taker tells a long journey to sobriety, the death of loved ones, and the growing discovery of their identity as a nonbinary trans person, written during the throes of a personal decline and recorded after achieving safety on the other side.
The album was named one of the top 50 albums of the year in 2020. Giver Taker, Anjimile's first full-length album, was released in 2020 on Father/Daughter Records. Anjimile is an "artist you need to know," according to Rolling Stone Magazine, and their song "Baby No More" was named a "Song You Need To Know" by the publication. Anjimile was also named Artist of the Month by Consequence of Sound." Anjimile had self-produced and published a number of albums prior to releasing the full-length album.