Chris Burke, Being the Jack of All Trades – A Music Producer Popular Among All Crowds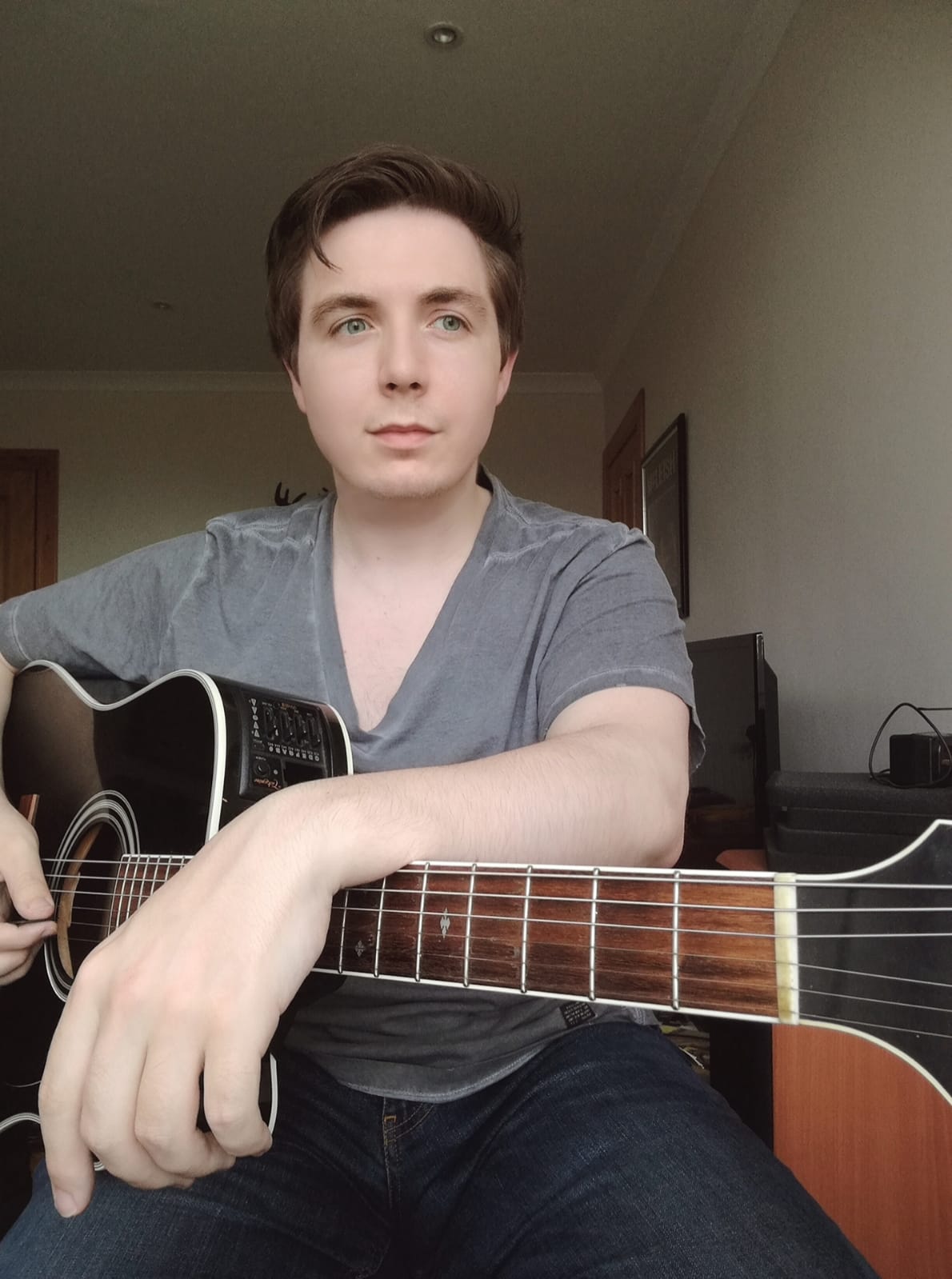 Fulfilling the demands of all your fans sounds like a dream of most of the musicians out there. But it is one hell of a task to accomplish. One needs to be flexible enough to incorporate new tastes and aspirations into his personality. Besides, he also needs to have a thorough knowledge of different music forms and the related instruments. Chris Burke is a humble, talented, and well-versed music producer, DJ, and songwriter who has made his name known in almost all the music genres. The credit to this goes to his thirst for learning more, regardless of how much he has already accomplished. Alright, so the story starts from back when little Chris was 16. He went to a concert of Foo Fighters, with his father, in 2007. There he got lost in the music. Seeing the crowd all charged up and jumping on the beat, combined with the intense lyrics, really made Chris wonder, how come all this happens? To get an answer to this question, Chris decided to jump into the game himself.
Well, Chris is an engineering graduate from North East Scotland College, Fraserburgh. And to your surprise, he has also done PR work for The Garage in Aberdeen. He was running his recruitment agency for quite some while until he decided to become a full-time musician. It was not that the business was not going well for Chris. It was quite profitable. The reason why Chris left that world and jumped into this utopia of performing arts and music is its creative factor. You get a sense of accomplishment when you create a unique art piece or compose a new symphony. 
Anyway, once Chris had decided to focus on music, quite early in his life, the next dilemma was deciding where to start? After quite a session of mind storming, Chris and a few of his friends decided to gather up and form a band to give their musical aspirations the shape of reality. The band was named Cold California by these creative teens. As Chris used to listen to Eminem, Bruce Springsteen, Nirvana, and Biffy Clyro from an early age, by the time he was in his mid-teens, his taste has already been pretty mature. It is the reason that although the band constituted of merely these teens, it still started getting popular among the fans of all age groups.
The second reason behind its popularity and massive acceptance was its originality. Although Chris and his friends got inspired by the legends mentioned before, it was made sure that all the songs and albums they release must be a hundred percent original content. The lyrics, composition, symphony, they did everything in-house. Eventually, by 2017, they were that much-praised publicly that they started making money through Cold California. Performances, concerts, and events became a routine for these boys. Even at that time, Chris decided to change the taste a bit and released an album, Wanderlust, in collaboration with David Chappell, under the name of Tenaya.
One day while scrolling down through Bebo, Chris came across a song by Calvin Harris. You would have heard about him and listened to at least one of his songs, even if you are not that big of an admirer of EDM. Like it was meant to happen, Chris got so inspired by the tracks that he decided to try this genre himself. Before this, he was doing pop and country. This decision, besides adding a lot to his technical knowledge, also broadened his creative horizons. With electronic music, the possibility to create something new and innovative becomes sky high as you can create your sound effects, vary their intensity, pitch, frequency, and whatnot, and plenty of other stuff. As a result of his sheer devotion and passion for EDM, his singles, Space and Time, Dreamers, and Never Really Liked You, made new records. Tiesto himself played his single, Never Really Liked You, in one of his radio shows, Club Life. 
The way Trance entered into the life of Chris is also not that different. He was spending his vacation in Orlando, Florida, in 2019, when he went to a concert where Gareth Emery was performing. That was the moment he got deeply inspired by Trance. You know, its whole vibe is different! The calmness and the soothing effect it leaves on your mind and body is out of this world. Again, besides being impressed and influenced, Chris decided to give it a shot as well. This time, he collaborated with Eximinds, a Russian record producer, and released The Night in the March of 2020. The response on it was pretty encouraging. It made him produce more trance tracks. Hence, he is also currently working on his new project Hey Child, to release on Tribal Tracks. So, let's see how it comes out to be!
One of the best Indian Fashion Photographer, Praveen Bhat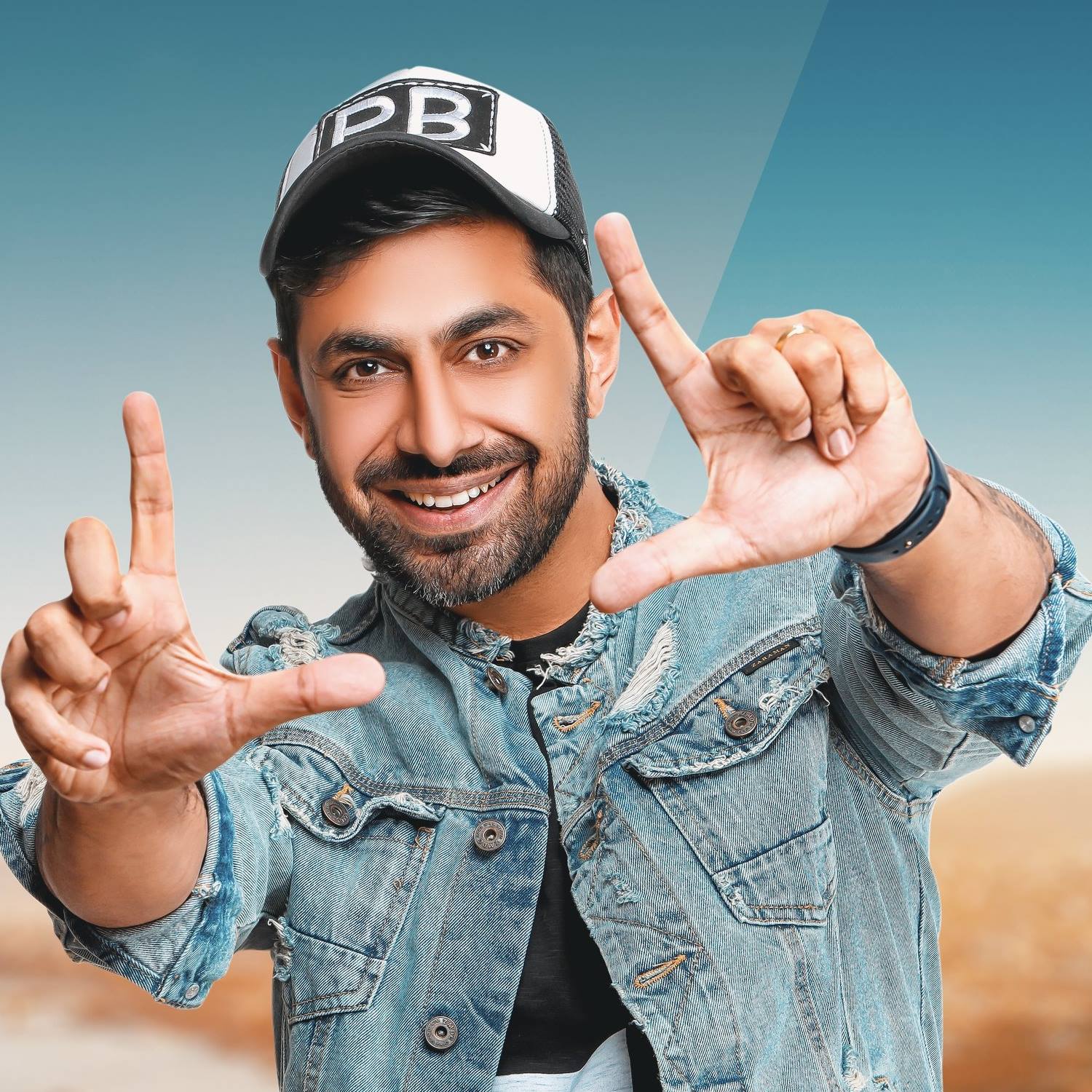 Praveen Bhat is a notable design photographic artist, Instagram influencer. He shares the posts of his exciting work-life in various areas. On the off chance that his photography impacts you, you can take up photography courses and turn your energy to your calling.
Praveen Bhat is a name interchangeable to haut monde after being related with chief brands in the design and way of life fragment. Conceived and raised in Delhi, his photos talk volume oozing an embodiment of individual touch and contacting a great many hearts all finished.
At the point when not discovered catching recollections, you can get the 'style photographic artist' playing bedtime songs on guitar or relaxing with his pizza bae.
Bhatt began his profession as a cameraman in Maa Baap (1960), who offered him reprieve as a cinematographer in his next element film, Himalay Ki Godmein (1965), he proceeded to work in a lot more movies of his dad building up his vocation as a cinematographer. He was the cinematographer of India's first blood and gore movie Haunted 3D. Shaapit (2010) denoted his 100th film in his vocation as cinematographer.
His first vocation project began with significant lobbying for the worldwide brand Ritu wears, and today he wanders into a different scope of fields including design wear, gems, beautifiers, vehicles and hardware. You can follow him on Instagram for his best photograph.
Praveen has customers both from style, way of life and corporate world like HCL Avitas, Himalaya, Atlas, Provogue, Cotton County, Bodycare, Lotto, Alberto Torresi, CLE India, Satya Paul magazine shoots, KGK allure adornments, Bridal Asia, CTC.
Best Nature Photographer, Varun Aditya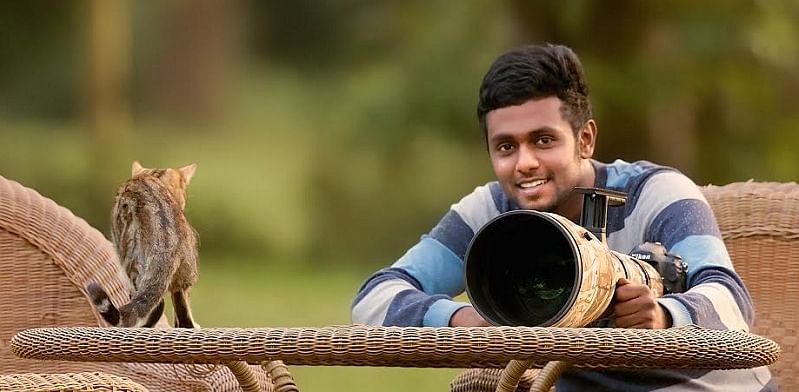 Varun Aditya is the first prize Winner of Natgeo Nature photographic artist of the year 2016. He is one of the main and well known untamed life picture takers from India. Known for his energetic, under uncovered and extraordinary narrating structures, his pictures have been distributed routinely on BBC, Apple, Nat Geo, Huffpost and so forth
He got the chance to go with American mainstream scene photographic artist Michael Melford to Costa Rica and Panama subsequent to winning a Nat Geo rivalry in 2013. In 2016, he won the principal prize at the National Geographic Photographer of the Year in the Animal Portraits class for his photo on a green plant snake which is likewise called the Asian Vine Snake.
While working together investigations in London, Varun began trying different things with his camera which changed his course of life. His vigorous love for nature and flying drove him to start shooting planes and feathered creatures in real life. He at that point began learning photography through Google and Youtube, which cleared his approach to turning into a self-educated proficient photographic artist.
He is enthusiastic about pursuing light and climate. He has aggregated the experience of shooting the same environments and subjects over various periods of climate and light. He adores noticing and trying different things with sensational climate and emotional light, particularly the brilliant light hours during the dawn and nightfall.
On 19 August 2019 concurring with the World Photography Day, CEO of Apple, Tim Cook took to Twitter and shared a picture which was caught by Varun Aditya identified with the image on elephants with twofold rainbow out of sight.
Varun is an individual who emphatically accepts that narrating through a photo is substantially more impressive than a video. Creation and narrating pictures are Varun's strength. His furor for making diverse wide edges and points of view can be seen through the entirety of his photos.
The Real Estate Guru, Ralph DiBugnara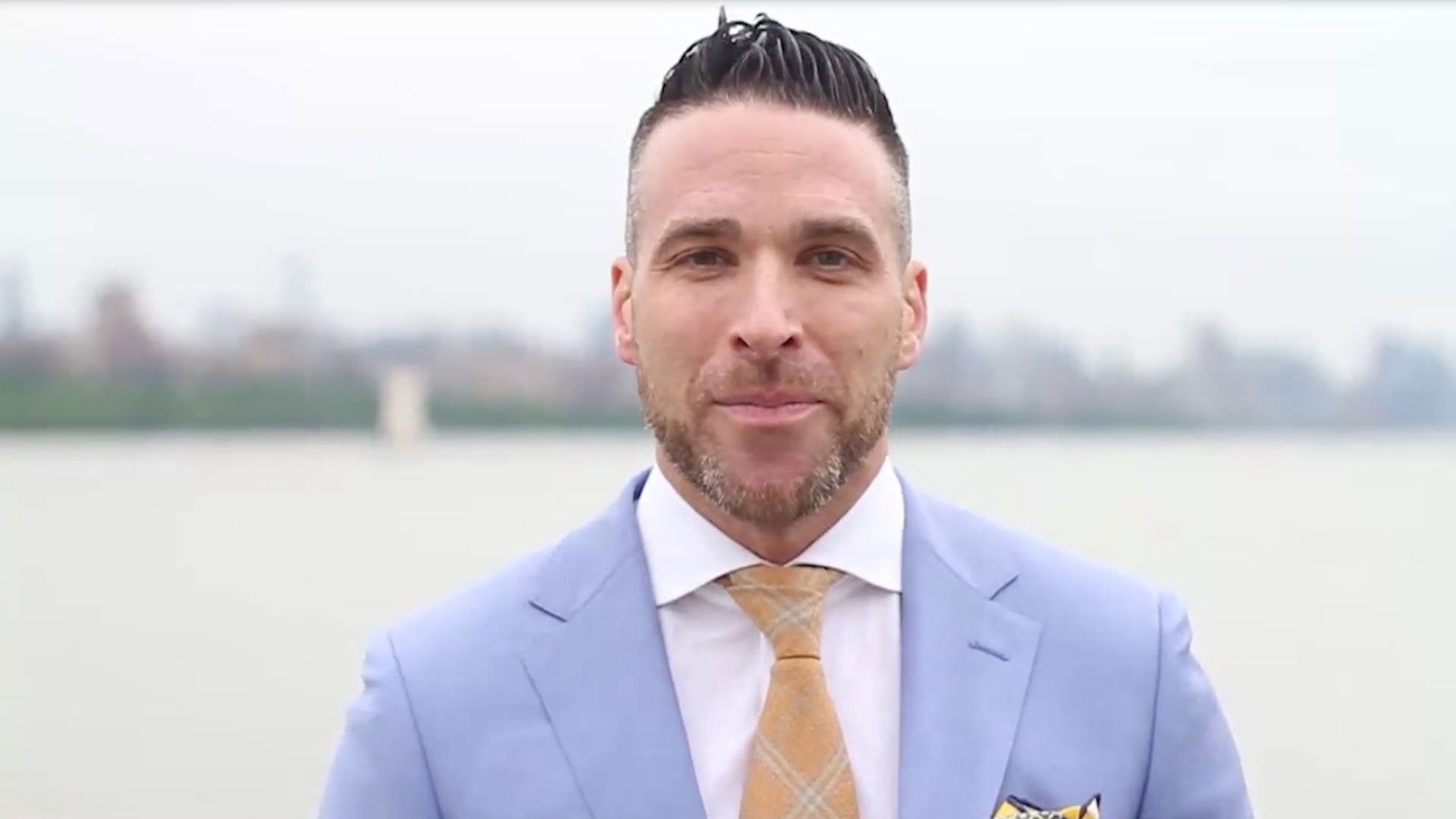 Ralph DiBugnara is the President of Home Qualified, a computerized asset for the purchasers, vendors, and real estate agents driving the present millennial market. Ralph has been a significant interruption in the land space utilizing web-based media to rule the commercial center in New York and New Jersey.
He is likewise Vice President at Cardinal Financial. A perceived home loan investor with an eye on the millennial segment, Ralph is reclassifying the part of the broker in the present purchaser driven housing market. A successive industry reporter, Ralph is laser centered around the patterns and tides of the new world land game.
Beforehand, Ralph filled in as Vice President of Retail Sales at Residential Home Funding (RHF). At RHF, Ralph set up the Consumer Direct Division, which was made to support RHF clients' necessities through an assortment of subsidiary projects that offer uncommon qualities and limits based around there calling and additional affiliation.
Preceding joining RH Funding, Ralph was a Senior Vice President and National Branch Manager for ICG Home. Preceding joining ICG he went through 7 years going from Loan Officer to VP Regional Manager for Deutsche Bank. At Deutsche Bank Ralph assisted with building the Consumer Direct division from its earliest stages and dealt with the business power and business improvement all through the area.
To impart his insight to other people, Ralph began his own arrangement, The Real Estate Disruptors, where he talks with visitors on contributing and property direction and counsel. Ralph expects to establish a superior climate for market specialists who have a need to move toward the market in an unexpected way. In this arrangement, Ralph and his visitors talk about various imaginative financing methods on his digital broadcast arrangement through wholesaling, flipping, and securing investment properties.