The speculation of the fans intensified after seeing the photo of Himanshi Khurana, saw the bangles in the hand and wearing Mangalasutra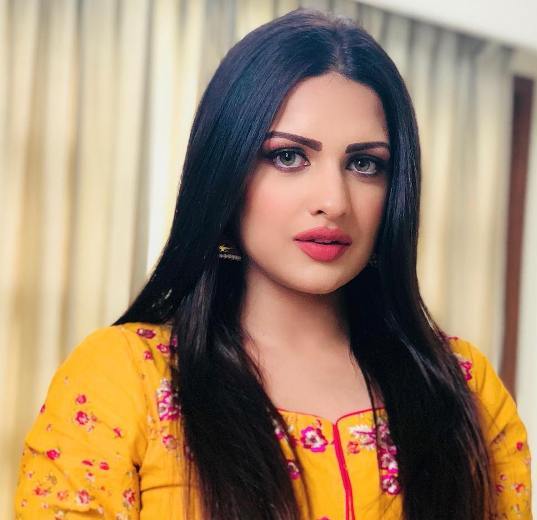 A picture of Himanshi Khurana (Himanshi Khurana) is becoming very viral on social media, which has surprised the fans.
Himanshi Khurana (Himanshi Khurana), a famous actress from Punjab and a contestant of 'Bigg Boss 13', has released a song, in which she is seen with Asim Riaz. In this song, people are liking the pair of Himanshi and Asim very much. At the same time, apart from this, a picture of Himanshi Khurana is becoming very viral on social media, which has surprised the fans. Actually, Himanshi Khurana has shared a photo from her Instagram account, in which she is seen wearing bangles and Mangalsutra in her hands. They wear bangles just like a married woman.
This photo of Himanshi Khurana caught a lot of attention of the fans, as well as people started speculating on seeing the photo. While sharing this photo, the actress has not written any caption, but people started questioning her constantly. A fan said to Himanshi Khurana, "You got married, I knew." At the same time, another user commented on the actress' photo, "Are you married?" A user questioned the mangalsutra of the actress and said, "Why are you wearing Mangalasutra on your wrist?"
Let us know that in this photo Himanshi Khurana is seen wearing denim jeans and shirt, as well as posing while looking down in the picture. Although the speculation of the fans is getting faster about the photo, but the actress has not given any reply on this yet. Let us know that the people of Himanshi Khurana and Asim Riyaz are loving the song Khyal Rakhya Kar, as well as praising the duo. Earlier, Himanshi and Asim were also seen together in the song Kalla Sona, in which the chemistry of both was worth seeing.
Danish Batra Crafting Luxury in the World of Salons
In the world of entrepreneurship, often the most extraordinary journeys are those that take unexpected turns. Danish Batra, a graduate from the prestigious London School of Economics, initially had plans to join his family's construction business. However, fate had a different path in mind for him, one that led him into the glamorous world of the grooming industry. Inspired by his experiences abroad, Danish embarked on a mission to bring luxury salon services to India, ultimately founding Hair Masters in 2014.
From London to Luxury Salons:
During his time in London, Danish frequented Headmasters, one of the UK's premier salon chains. The luxury and quality of service he experienced left a lasting impression. Upon returning to India, he was disappointed by the absence of similar offerings in the grooming industry.
Bringing Luxury Home:
Danish's entrepreneurial spirit led him to establish Hair Masters in the competitive landscape of Punjabi Bagh, New Delhi. With giants like Looks, Geetanjali, and Affinity dominating the industry, Danish's determination was his driving force.
Determined to provide a luxury experience, Danish sent one of his employees to the prestigious Vidal Sassoon Academy in London for training. This commitment to quality and expertise set Hair Masters apart.
Expanding the Canvas:
In 2015, Hair Masters expanded its footprint to Chandigarh, followed by an entrance into Bandra, Mumbai. Today, the brand boasts 21 outlets across India, including prime locations like Palladium in Mumbai and DLF Emporio in New Delhi.
Hair Masters prides itself on its specialization in hair care. Each year, Danish selects one employee from each branch to undergo training at the Vidal Sassoon Academy, ensuring consistent quality across all outlets.
The Star-Studded Clientele:
Hair Masters' commitment to luxury and quality has earned it a loyal clientele that includes Bollywood celebrities like Salman Khan, Madhuri Dixit, Ayushmann Khurrana, and Kangana Ranaut, among others. The salon's ambience and services have made it a top choice for the stars.
While the salon industry has traditionally weathered economic storms, the COVID-19 pandemic presented an unprecedented challenge. Danish acknowledges that the business, like many others, faced significant hurdles during these trying times.
Expanding Horizons:
Despite the challenges, Danish Batra remains resolute in his vision for Hair Masters. He aspires to make it the largest and most esteemed salon chain in India. The company has ambitious plans to open outlets in Tier I and Tier II cities, including Jaipur, Mumbai, Bengaluru, and Hyderabad. International expansion, including Dubai, is also on the horizon, with a goal to establish 50 more branches by 2025.
Looking ahead, Danish envisions Hair Masters diversifying into a full-fledged doorstep service platform. This strategic move aims to cater to evolving consumer preferences and provide convenience beyond the confines of traditional salons.
Luxurious Vision:
In the world of luxury salons, Danish Batra's journey from London to founding Hair Masters showcases the power of determination and a commitment to excellence. His vision to revolutionize the grooming industry in India has not only earned the trust of Bollywood celebrities but also set new standards for luxury and quality. As Hair Masters continues to expand its footprint and explore innovative avenues, Danish Batra's entrepreneurial spirit remains at the forefront, shaping the future of luxury grooming in the country.
Website Designs Trends 2022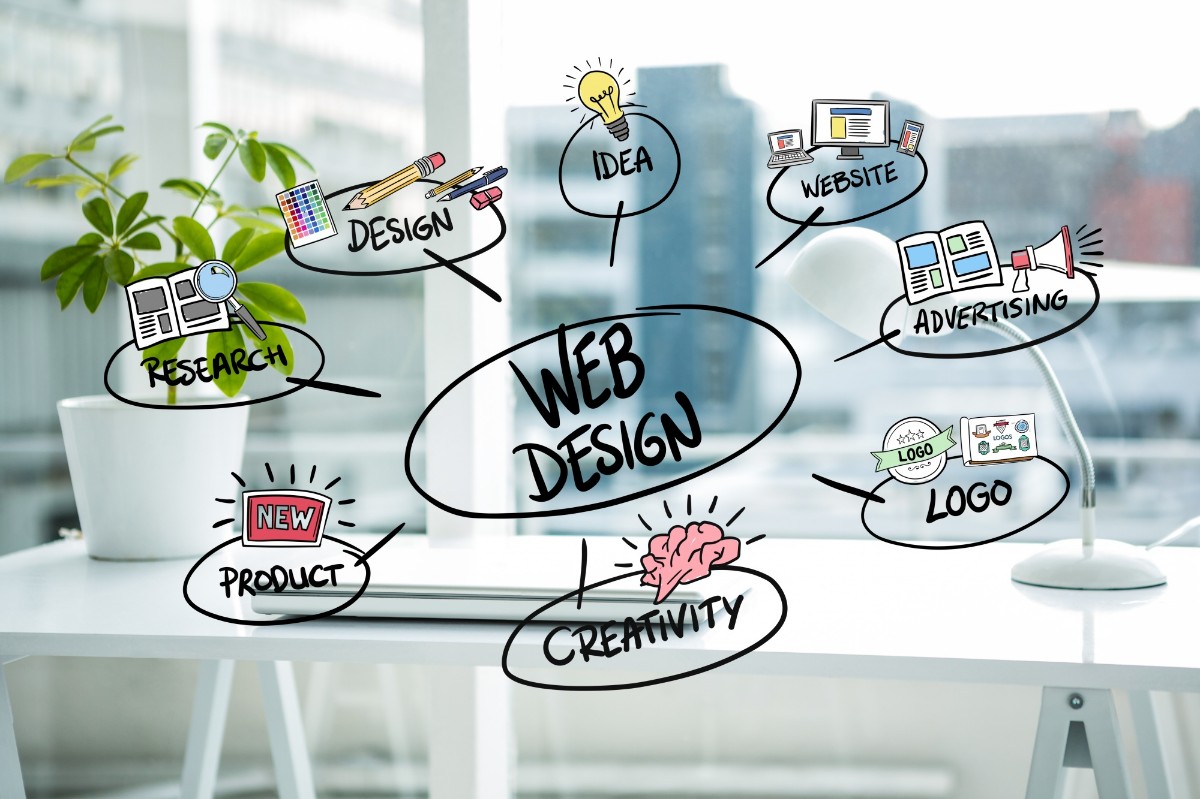 Normally a user takes fifty milliseconds to think if they are going to stay and visit your some more time on your website. In this case, the negative thoughts of a user against your website turn into a reverse matter for you. Learning the above matter, you can understand that the best design for your website matters a lot for the user impression. You just need to remember that," The first impression is the last impression, sometimes you never get a second chance."
It is arduous to find the best website design company in London for you following the latest website design trends in 2022. Here we have highlighted some current web designs to inspire you. This assorted list will guide you to embody the elements that are needed for your website design. If you can observe the website design ideas and work on them this will let your visitors be attached to your site.
Let us discuss the whole term below.
A compact list of the Trends:
1. 3D Illustrations
2. CGI Graphics
3. 80s Synthwave Aesthetics
4. Parallax
5. 2D Cartoon Illustrations and Animations
6. Real Objects as Part of the Experience
7. Brutalism
8. SciFi High Tech
9. Glitch Effect
10. Psychedelic Colors Experience
Web design trends in 2022
3D Illustrations
In 2021 3D Illustration design became a vast User Interface design and it is now more dynamic in 2022. For 2D or 3D mash style, this is a real fact which means 2D flat design becomes 3D. It is now a top trend. In the apps now you can see fun cartoons that are more realistic and eye-catchy with mild candy colours. There are three leading sub-trends of 3D Illustrations based on web design concepts from Dribbble and Behance.
Cutout 3D
Humans turn into 3D
CGI
Nex trend you can go for creating a dynamic interactive website. This interactive engages the audience more with the website. CGI graphics goes better for web design. The complexity of CGI graphics describes high-end technologies and qualities. This is a vast improvement because it is affordable for amelioration. This is now becoming a trend for so many companies and agencies not to take CGI graphics as professional just because it carries a lot of benefits and bottomless possibilities.
It is important to make your graphics quality high. Because quality graphics can bring your brand identity to a high place. This leaves your impression of the professional and trustworthy for engagement with audiences.
CGI is not as hard as you think. You can use Cinema 4D, and ZBrush to develop your skills and increase your practice level. You need a website to stand up for your brand and this you don't have to make long and complicated CGI graphics.
Your design can be able to attract the eye of the audience with short animations and semi-notional imagery. Let's have a look at some examples of this kind of design.
80s Synthwave Aesthetics
This trend is seen everywhere in movies, tv-shows, and music and is chosen for the web designs. From the 1980s the retro-futuristic neon style was known as Synthwave or Outrun. You can recognize this design easily because of its glowing neon colours, dak mode, and grids. The decorous Night City of this design brings the aesthetic mood to a lovely decade gone long ago.
This design is enjoyable because it has striking art and the power to give an impression of your website as a real-life depiction.
Parallax
At a time Parallax was much more popular over the internet via a crooking scroll and engaging. This trend cannot go for a long term because of its overuse. Just only the part of Integral, Parallax was a top design for the website. But most situations face bad usability of the website such as slow loading and excessive scrolling.
After so many complications Parallax came again as a new trend. But this time Parallax takes care of the caution. Now it does not carry overloading. Parallax now escapes needless tools that can make the design aggravate or can make the page eternal and weighty.
2D Cartoon Illustrations
Following the cartoon-style 2D illustration choose its way on the trend. From much research of various websites there found three kinds of approaches to this aptitude of 2D illustration.
Including simple animations of 2D to give a website an overall simple view.
Including 2D to make the entire interface cartoon.
Using 2D cutouts in a 3D environment.
Real Objects
For business websites, it is important to highlight their products. In this case, products with an authentic look and the best packaging are the main part of the website design. They avoid using a sublime quality photograph of the product. This type of website uses the photo of the product individually to animate or emphasize via the parallax effect. This trend gives the whole part an experience with the product.
Brutalism
Brutalism is an anti-trend reaction. Over the internet, it seems to extinction upon the practices of web design. The name Brutalism comes from the French language "Beton brut." It means raw concrete. It characterizes the Brutalism architectural style emerging in Europe and the USSR after WWII. This movement brings a strong impression because it communicates with the viewer directly with an easy geometry, artificial look, and impenitent extortionate aesthetics.
In a few situations, Brutalism is used for post-apocalyptic, dystopian, and totalitarian aesthetics in fiction. For the basic web-safe colours Brutalism is used for web design. Also, for raw interactions and large and high fonts, this term is used. But it ignores the grand practices for web design. So, there are no rules to follow. Just will a little sense and a view of 90s website nostalgia you can go for this trend.
SciFi High Tech
First to say that this trend is not only for tech companies and developers but also for marketing agencies, fashion websites, and portfolios. Corporate design in other words can be said to be a boring and overused term. High tech term gives the portion a futuristic look and smooth interactions.
This SciFi trend can intersect with CGI graphics, 3D illustration and synthwave 80s style.
Glitch Effect
Glitch Effect is about brutalism, parallaxes, retrowave, and futurism. In the web design for the upcoming year, psychedelic and glitches effects will be used a lot. With all other web design trends, 2022 Glitch design works in a perfect road.
Psychedelic Colors
Psychedelic trends prove the tendency that nothing overlaps for 2022. Obdurate pulsatory colours, animations, and patterns turn the design of a website into a psychedelic way. It depends on your expectations and how you want to mix your elements. You choose a better way to have a rememberable experience for your audiences. In the rising trends, this psychedelic is one of the examples.
Conclusion
Web design trends in 2022 bring a much more connection between the viewers. All trends of the year can easily conjoin and be practised comparatively in various abbreviations. This trend presents another step but that is nothing new. The latest design will also knock by the future quickly. Digital designers must face the method of all time. But it is all about their focus on creating pleasure.
Tips to be healthy in Monsoon Season
With the arrival of the monsoon season comes the risk of contracting dangerous diseases such as Malaria and Dengue fever. Monsoon is the season of relief after the summer, but water-logged problems arise at the beginning of this season, leading to health disorders. 
Monsoon Package Advance is a vital test package in the monsoon to keep your health. One is Monsoon Package Basic and Monsoon Package Advance. Let's know more about the package in detail:
Parameters of Monsoon Basic and Advance Package
The Monsoon Health Package consists of the following essential tests:-
Complete Blood Count and Erecthyocite Sedimentation Rate Test
Dengue Duo Test
Malaria Antigen Test
WIDAL test for Typhoid and Paratyphoid Fever
Urine Test
Blood Test
Liver Function Test
Get this test done by the trusted doctors of Redcliffe Labs at an affordable cost. It is one of the leading health brands offering over 3600 plus tests in India, and branches are located in more than 120 cities in India. Along with this, you get a free home sample collection and a free consultation from the doctors.
Let's continue with the tips for keeping yourself healthy even during the monsoon season.
Healthy Tips:
Here are some healthy tips to keep an individual healthy. Let's jump in:
Monsoon means increased skin allergies, viral and bacterial infection, or fever. To protect yourself from these diseases, one needs to consume foods rich in Vitamin C. Sprouts, green vegetables, and citrus foods are perfect sources of Vitamin C.
One of the secrets to leading a healthy life is avoiding unhealthy or junk foods. Fatty foods like burgers, noodles, french fries, etc., come under junk foods, and one needs to avoid junk foods to be healthy during the monsoon season.
Drink enough water to regulate the body temperature and to be in good health. Enough water intake reduces the chance of dehydration and other sorts of health diseases.
Yogurt, Kimchi, pickles, etc., are some probiotic foods that support your immune system. It prepares the body to fight against bacterial or viral fever and creates a healthy digestive system. 
Get rid of stagnant water
Stagnant water means the rise of dengue and malaria. Hence, it is highly advisable to get rid of the stagnant water. If you ever come across the symptoms of dengue or malaria, then, in that case, you must go for Malaria or Dengue Antigen Test.
More consumption of fruits and vegetables is the best way to keep yourself fit. Apart from this, a healthy and balanced diet is also recommended by the health experts of Redcliffe Labs to keep yourself healthy.
Regular exercise is imperative to maintain the body's weight and stay fit. Exercise not only helps in losing weight, but it also helps build up your immune system to make the body capable of fighting various diseases.
Stop wearing wet shoes in the monsoon. Dry them properly before wearing them, or it can make you sick. Wearing wet shoes also make your skin turns clear white.
Maintain hygiene by washing your hand and keeping your clothes clean. Apart from this, wear long sleeves cloth to protect your exposed skin from the bite of mosquitoes. In addition, apply mosquito repellent cream to protect your skin.
Protect yourself from allergies
Drenching rain often leads to skin allergy as the raindrop gets mixed with harmful chemical substances. These chemical substances, which are integrated with rain, result in allergic reactions. Therefore, consult the doctor and get proper anti-allergic medications to save yourself from allergies.
It is agreed that monsoon is the season of romance that makes a person feel joyous but keeping your health on good terms is also essential. Hence, the monsoon advance package is recommended if you face any symptoms of severe health issues.
FAQs:
Why do people fall primarily ill in the rainy season?
The rainwater during the monsoon season contains germs and harmful bacterias, which is responsible for making people sick. The polluted air gets mixed with raindrops, leading to high fever or sometimes even malaria or dengue. An umbrella is a must thing to carry in the rainy season to protect one from various diseases.
However, getting yourself tested with the Monsoon Basic Package is advisable just to keep a quick check on your health.
What types of diseases are common in Rainy Seasons?
Dengue and Malaria are the most common type of diseases in the rainy season. Apart from this, cholera, chikungunya, typhoid, diarrhea, and viral and bacterial fever are associated with the rise of the rainy season. The one-stop solution to cure these diseases is to connect with a good diagnostic for a Monsoon basic health package and get effective treatment.
How does the rainy season affect the health of people?
The rainy season may have a harmful effect on people and can make them sick. It may also lead to stomach pain or eye irritation and sometimes lead to skin allergies.
In a Nutshell
No doubt, the monsoon is the season to sit back and have chai and pakoras, but it is also the season where the emergence of health issues is at its peak. The health issues can be avoided by getting a practical test from a renowned laboratory near me.
If you have encountered any symptoms like high fever, nausea, headache, and so on, then book your appointment soon for the basic monsoon package.