THE MAN BEHIND LUDO KING, VIKASH JAISWAL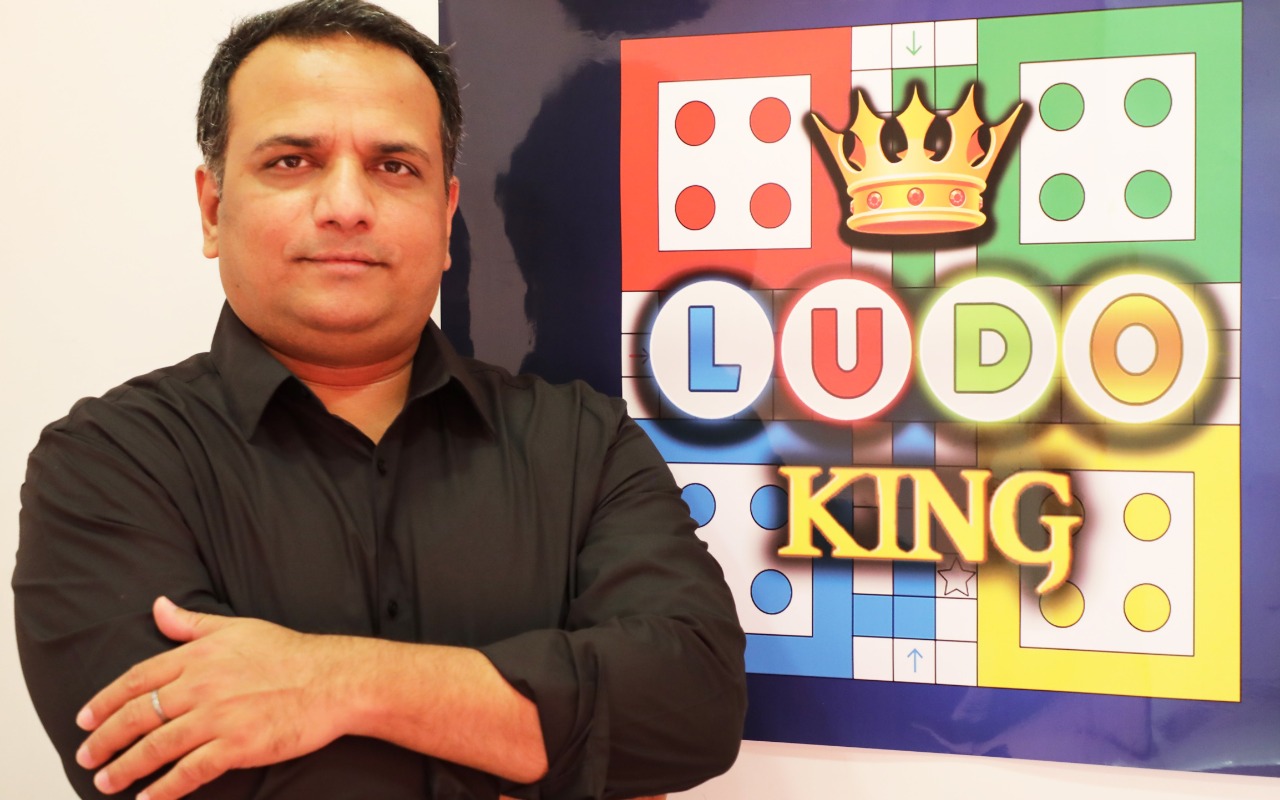 Vikash Jaiswal was born in Patna, Bihar. As a teenager, he loved playing video games, especially in gaming parlours. Some of his most loved games were Nintendo Mario games and Road Fighter. While growing up he used to make greeting cards and give them to a local stationery shop to sell.
He pursued his Bachelor of Engineering in Computer Science from MIT, Bulandshahar. As a part of his thesis, he created a video game called 'Eggy Boy', a seven-level jump game like 'Mario' which was named PCQuest magazine's 'Game of the month'  for July 2003. He also took classes in animation, graphic design and 3D in Patna while pursuing his Bachelors. He migrated to Mumbai in 2004. He started working as a tech lead for Indiagames Ltd.
In 2008 Jaiswal left his job and started his own company Gametion, with an investment of 2.5 lakh and a team of seven people. Gametion originally created browser games however it shifted to android and ios. Most of these original games were published on oneonlinegames.com. Gametion participated in IGDC 2019 event, one of the most significant game developer conferences in South Asia.
In 2015 he came up with the idea for ludo king after coming across a Snakes and Ladders game app. He developed the game with one programmer and one graphic designer. It is developed on the Unity game engine and is available on Android, iOS, windows phone platforms. The game is the modernisation of the board game ludo which in turn is based on the ancient Indian game pachisi. Ludo King was first released on 20 Feb 2016 on the Apple store and is ranked no.1 in the top free games section. It is the first Indian gaming app to pass 100 million downloads. Ludo king won the Mobile and Tablet Game: Arcade / Casual (international) in gaming at the 19th FICII FRAMES Best Animated Frames  (BAF) Awards. Ludo King was selected as Best Casual Games of 2018 on Google Play Store by popular vote. According to Google's annual Year in Search: Insights for Brands report, Ludo King was in the top 3 download's games in India in 2018.
Mr Jaiswal has been recognized as " icons of Navi Mumbai " by the Economic Times Group.
Debadutta Upadhyaya, CEO Of India's First On Demand Service Provider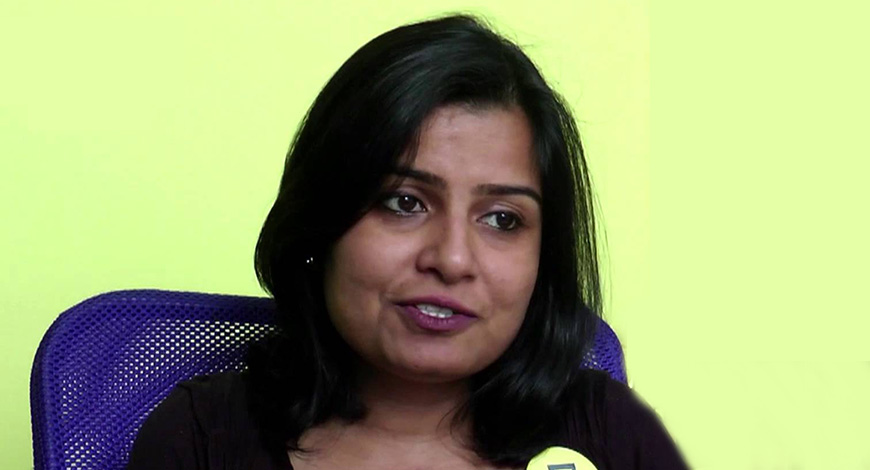 Debadutta Upadhyaya is the CEO and fellow benefactor of Timesaverz , a novel portable first commercial center to serve the necessities of Indian family units. Deb is an extraordinary pioneer who is insightful, roused, true, dedicated, restrained and centered. Deb is a brilliant mastermind and a self starter.
Debadutta Upadhyaya, alongside her colleague, Lovnish Bhatia, established this beginning up. The 24×7 on-request online home-overhauling adventure gives proficient assistance to various homegrown tasks. In a limited capacity to focus time, this assistance satisfied such serious needs and positive reactions, that it set up branches in Bangalore, Delhi, Mumbai, Pune, Gurgaon, Hyderabad, and will before long be extended to Chennai.
Deb was brought into the world in the steel city of Rourkela, Odisha, to a HR expert dad and an educationist mother. She spent her early stages there; and afterward in the last part of the nineties the family moved to Bhilai in Chhattisgarh. Subsequent to finishing her graduation, she moved to Nagpur where her expert excursion launched. After her marriage, being an understudy of news coverage, she took up a media deals profile. She has since served at high levels at firms like The Times of India, Yahoo! India and Vdopia Inc.
She grew up watching the unbelievable media character Dr. Prannoy Roy, Executive Co-Chairperson of the Indian telecom company NDTV Group. His sharp announcing and better publication abilities enlivened Deb than become a writer. Deb proceeded to do her Bachelors in English Literature and Journalism, the two of which she dominated in as a gold medalist. Yet, as it would turn out, her meeting for a publication job with India's driving media house Times of India, finished with a proposal to join their outreach group, prominently known as the Response office, where she was accountable for taking care of key records and organizations.
Joel "Naesketchie" Molina The Mastermind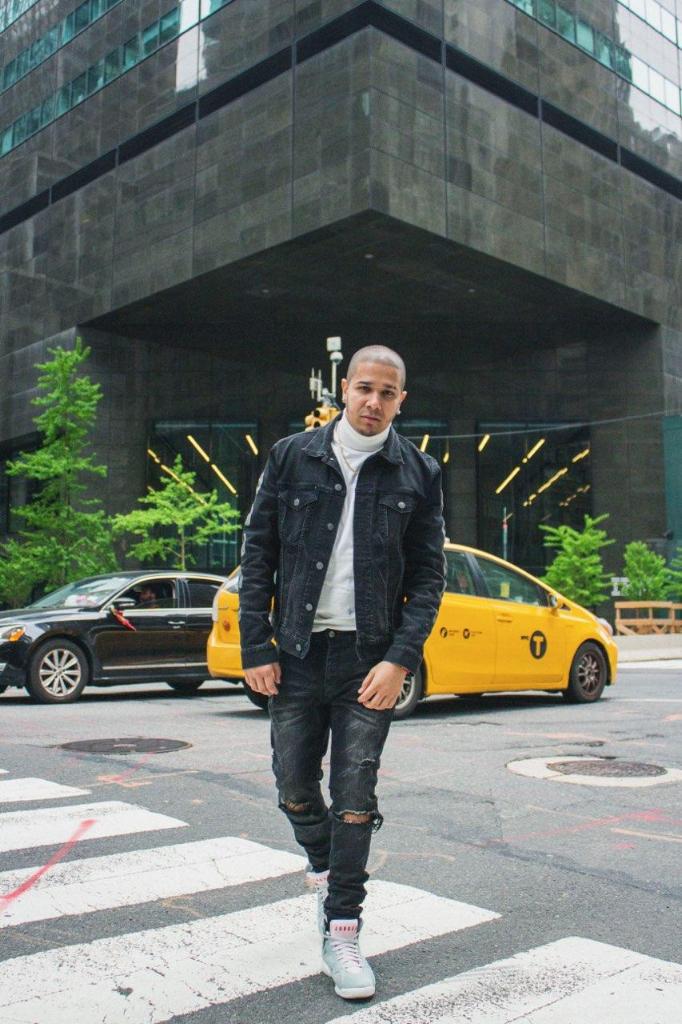 Joel Molina also know as Naesketchie since high school has paved the way for himself in the entertainment industry. Nae started from the humble beginning from working regular 9 to 5 jobs to managing the one hottest female artist and his niece Angelica Vila.
Naesketchie has been featured on countless magazine and blog for his marketing genius and his exclusive events. Naesketchie has been in the entertainment industry for the last 10 years making power moves with elite musicians, how he built his enormous reputation.
Naesketchie has been a successful entrepreneur for years from running his clothing brand MAZCO Original to running his own events and managing superstar Angelica Vila. Naesketchie continues to prove that with determination you can conquer anything.
The Guy who made our Childhood awesome (Made Stuffs With Rob)
The popular TV show MAD(a DIY show), which used to air on Pogo channel in the late '20s till 2014 made many guys' childhood memories and made it full of creativity.
And we all know the guy or call him as the artist of that show, Rob aka Harun Robert who was also the creative host of that show.
Harun or professionally called Rob completed his education from National Institute Of Design, Ahmedabad and College of Art, Delhi and he is a trained animation filmmaker. Before being famous as Rob, he started his career by working in animation studios in Mumbai and did works related to animation films, 2-D videos and other graphic designing works, before he auditioned as a Presenter at Pogo. Then he became the host of the famous show MAD(Music Art and Dance) as he specialised in music, dance and craft skills. After that, he became famous as Rob.
Through this show, he became so famous among Indian children who loved to watch him doing DIY using materials related to daily use. He gave art a new form and that DIY thing was very attractive at that time. He hosted that show along with kid anchors named Cheenu and Candy.
This show became the longest-running creative show for kids and also won many awards like Global Indian TV Awards for two times in a row in 2007 and 2008.
Apart from MAD, Rob also presented the show Magicskool, another show for kids in which he used to show his amazing magic tricks and entertained children.
Harun also has a YouTube channel named MAD stuff with Rob with over 2 Million subscribers. On that channel, he makes videos related to DIY and also has many interesting videos related to paintings and arts. He also makes personalized vlogs as a series named KalaGhoda. Last year he made a video where he met Bollywood superstar Salman Khan and gifted him his portrait which was made by Rob. He made all these stuff in his own Mumbai based studio.
He is also involved in Canvas Laugh Club workshops through which he provides summer workshops to enhance the creative skills of children in the time where everyone is busy with their own lives.