The Best Bookkeeping Services Small Businesses Can Use
Bookkeeping is an essential part of any business. You can track your cash flow by keeping books. You can analyze your business's performance now and make key decisions about the future by keeping the books. Bookkeeping organizes your financial records, making it easy to find numbers for loan applications or backing up tax returns if they are audited by IRS.
You probably already use bookkeeping or accounting software to keep track of your small business finances if you are like most business owners. What happens if you don't have time for bookkeeping? What if you prefer to spend your time on more important business tasks than learning how to use the software? There is a solution, whether it's lack of experience, time, or other reasons.
In the past, hiring bookkeepers meant looking for an experienced candidate in your local area. Then they had to go through a long interview and onboarding process before they could start working in the office. The internet makes it much easier to hire bookkeepers anywhere in the world.
This post will take a deep look at the advantages of online bookkeeping services. We'll help you find the best online services if this is what your business requires. Continue reading to find out more about online bookkeeping.
What is a virtual bookkeeping service?
Small businesses can use online bookkeeping services, also called virtual bookkeeping. Remote financial professionals work for small businesses to assist them in keeping track of their finances, balancing their books, and performing other important bookkeeping and accounting functions.
There are many options when it comes to choosing a virtual bookkeeping company. You may be able to add bookkeeping support from an accountant or bookkeeper to your accounting software. You can also use an independent service that offers support but is not affiliated with your software. An online bookkeeping service may be an option that uses its own software and apps.
Your online bookkeeping service might offer different features depending on the company you choose and the pricing plan that you choose. You might be able to use the following services:
Account reconciliation
Financial reporting
Planning and preparation for tax
Payroll processing
Accounts payable and accounts receivable
Monthly and quarterly reporting
Support & training in accounting software
Invoicing & billing
The 4 Best Bookkeeping Services for Small Businesses
Sign up online for bookkeeping and you can focus on your business tasks. These seven options will help you start your search for a bookkeeper. These bookkeeping services can help you find affordable bookkeeping and a dedicated team to support your business' growth.
BENCH is the best Bookkeeping service overall
The bench was founded in 2013 and has provided virtual bookkeeping services to thousands of small-business owners. The bench will set you up with a dedicated and knowledgeable bookkeeper to help you learn about your business and show you how it works. After your account has been set up, your bookkeeper will begin to import transactions each month and start working on the books. Monthly reporting will be available to you, along with everything you need for tax time.
The bench has a team behind the scenes of financial professionals, so you can work one-on-one and with your accountant. Although most small-business owners will benefit from Bench's core service it also offers additional services. BenchRetro is a service that assists businesses in bankruptcy and with IRS problems. Businesses that require tax assistance can also use BenchTax. Bench's plans can be used by any business that does cash-basis bookkeeping. However, custom pricing is possible for accrual bookkeeping.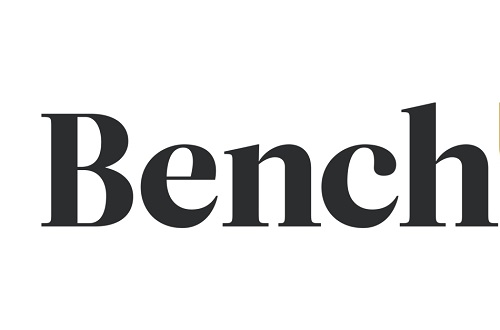 Pros
A dedicated bookkeeper
Monthly reporting
Solid security
Tax support add-on available
Cons
Not ideal for accrual bookkeeping
Best Bookkeeping Service for Small Businesses with few Transactions: BOOKKEEPER.COM
Bookkeeper.com provides bookkeeping services for its clients for over 30 years. Bookeeper.com will provide you with dedicated accountants to help you with all your accounting and bookkeeping needs.
Bookkeeper.com provides a variety of services to small businesses including bookkeeping, tax prep, and payroll. Access to many tools and resources, including calculators, online payroll and a learning center, will be available.
Bookkeeper.com does not have any online reviews. However, the ones that do exist are mostly positive. This service is perfect for small businesses looking for an accounting and bookkeeping solution that works for them at a fair price with no hidden charges.
Pros
All-in-one bookkeeping support
Support for tax preparation
Support for Payroll
Accounting on a cash or accrual basis
Advice on financial and investment matters is available.
Read More: QuickBooks File Doctor
Cons
Businesses with more than 200 transactions per month are not suitable.
Features of BOOKKEEPER.COM
Bookkeeper.com provides a variety of financial services for its clients. These include bookkeeping, payroll, tax prep, and planning as well as financial planning and investment. Some of the most notable features in bookkeeping include:
Monthly reconciliation
Monthly financial statements
Document storage
Set up accounting software
Monthly performance report with a key performance indicator (Plus plan only).
Only the Plus plan includes class and location tracking
Bookkeeping service with the best integrations: BookKeper360

Bookkeeper360's mission is simple but powerful. It empowers small business owners with financial data that can help them grow their businesses. Bookkeeper360 can integrate with accounting software such as Xero and QuickBooks. Are you unable to use accounting software? A dedicated bookkeeper will help you get up and running in as little as one to two weeks. Are you behind in accounting?
Bookkeeper360 has US-based accountants. It charges a flat monthly fee. Your books will be checked each month to make sure everything is accurate and balanced.
Bookkeeper360 is unique for its integrations with Xero, QuickBooks, and other business apps. Bookkeeper360 integrates seamlessly with many business apps, including Amazon, Stripe, and Gusto. The company has received numerous 5-star reviews on platforms such as Google, Yelp, and G2.
Pros
Flat pricing or pay as you go
Many integrations
Customer reviews that are positive
Accounting on a cash or accrual basis.
Cons
Only available for Weekly Plan subscribers
Features of BOOKKEEPER360
Bookkeeper360 has many integrations and offers a variety of bookkeeping features for growing businesses. Bookkeeper360 offers additional tools for business such as inventory, payroll, tax support, and invoicing. All of these options are available at an additional cost.
Here's what you can expect in terms of bookkeeping:
Monthly reconciliation
Monthly statements
Subscription to Xero and QuickBooks
Support by phone, email, and chat
Advanced reporting (Weekly only)
Weekly updates (Weekly only)
Best Bookkeeping Service QuickBooks Users: QUICKBOOKS BOOKKEEPING LIVE
QuickBooks is a popular accounting solution on the market. You may already be using it in your business. Did you know that QuickBooks Live also offers online bookkeeping services?
QuickBooks Live will provide a certified online accountant to maintain your books. You can cancel or change your plans at any time.
Are you behind on your books? Your bookkeeper will start cleaning up your books with the current financial year. Your books will then be maintained for each month. You'll also receive customized reports to help you track your business's performance.
Pros
Perfect for QuickBooks users
No contract required
Monthly reports
Cons
You must have a QuickBooks Online subscription
There are some user complaints
QuickBooks live Features for Bookkeeping
Signing up for QuickBooks Live will match you with an accounting team who will teach you the basics and get you started on your books. Your business will receive a customized bookkeeping plan, which could include the following:
Account reconciliation
Transaction categorization
Chart of Accounts – Customized Setup
Monthly reports
The Benefits of Using an Online Bookkeeping Service
Are you still unsure why an online bookkeeping service is a good idea? There are many benefits to using an online bookkeeping service.
Lower Costs: Although it may seem counterintuitive to do so, you can actually save money using online bookkeeping services. You, or your employee, could spend too much time keeping the books — which can be costly to your business. You can free up time to concentrate on other areas of your business by hiring someone to handle these financial tasks. Outsourcing will save you money over hiring an in-house accountant.
Get a picture of where your business stands: A bookkeeper will help you to understand your cash flow, which is what's coming in and what's going out. This information can be used to help you determine how your business can cut costs, make changes or improve its future.
Make important business decisions: Are you thinking about growing your business or making a major change in your life? Your virtual bookkeeper will provide the insights and reports you need to make business decisions.
Get Ready for Tax Time: Filing taxes, whether it's quarterly- or annually, can be difficult. Your virtual bookkeeping service can help you file your taxes and keep your financial documentation organized in case of an IRS audit.
Get Paid on Time: Are you forgetting to send invoices immediately? Do you find it difficult to remember to remind clients who owe you money? Online bookkeeping services can help you get paid on time by invoicing clients and reminding them to pay.
How to choose the perfect payroll compliance software in Australia?
To operate legally in Australia, businesses must comply with the Australian Taxation Office (ATO) regulations, which include reporting on employee payments, superannuation contributions, and tax withholding. Payroll compliance software, specifically designed to meet compliance requirements, is crucial in managing these tasks, minimising errors, and ensuring compliance with payroll regulations in Australia. Choosing the right payroll compliance software for your business can take time and effort. By carefully assessing your business needs and understanding the available software options for payroll compliance in Australia, you can make an informed decision that meets your requirements.
Here are the five things you should know before choosing a perfect payroll compliance software:
Determine Your Business Needs
To choose the right payroll compliance software in Australia, businesses must assess their specific needs based on their size, number of employees, and payroll complexity. Over 50% of small businesses in Australia use payroll software, making it essential to consider the software's features, such as multiple pay rates, overtime calculations, and leave management. Deciding whether to opt for cloud-based or on-premise software also affects accessibility and maintenance. Businesses can choose software that fits their needs and budget by carefully assessing options while complying with the Australian Taxation Office regulations.
Research Software Options
Numerous payroll compliance software programs are available, each with features and pricing designed to meet payroll compliance. Look for software that is user-friendly, easy to navigate, and provides excellent customer support for payroll compliance. Check for reviews and testimonials from other businesses to gauge their experiences with the software for payroll compliance. It's also important to consider the level of automation and customisation you require for payroll compliance in Australia. Some software programs offer more automation, while others provide greater flexibility for customisation to meet your unique business needs.
Consider the Software's Compliance Features
Australian payroll compliance regulations can be complex and ever-changing, so selecting software that can keep up with these changes is essential. Ensure that the software you choose is up-to-date with the latest compliance regulations, including tax laws, superannuation, and leave entitlements. Consider looking for software that includes reporting and analytics capabilities. This can provide valuable insights into your business's payroll data, allowing you to make informed decisions and identify areas for improvement.
Evaluate the Software's Integration Capabilities
According to a survey, businesses using payroll software experienced a 70% reduction in time spent on payroll tasks, freeing up valuable time for other business aspects. However, payroll compliance software must collaborate with other business systems, such as accounting and HR. Therefore, when evaluating integration capabilities, looking for software that can seamlessly integrate with existing systems is crucial to streamline business processes and reducing errors. Consider solutions seamlessly integrating with preferred accounting and HR software to improve efficiency and reduce risks.
Compare Pricing and Support Options
Look for software with transparent pricing and no hidden fees, which typically range from $10 to $50 per month per employee in Australia, depending on the software provider and features. Adequate support is also crucial, including phone and email support, user guides, and training resources. It's important to consider scalability when comparing pricing and support options. A scalable solution can save time and money in the long run, providing support as your business grows and needs change.
Conclusion
Selecting the perfect payroll compliance software in Australia requires careful consideration of your business needs and understanding the software options available. By following the above steps, you can narrow down your options and make an informed decision that is a good fit for your business. Remember to prioritise compliance features, integration capabilities, and support options when deciding. With the right payroll compliance software, you can streamline payroll processes, ensure compliance with legal requirements, and minimise errors.
Choosing a Home Construction Company: What to Look for
Building your dream home is one of the most significant investments you will ever make. As such, selecting the best home construction company to bring your vision to life is essential. If you're in the market for a home construction company, you may have come across several names of reputable and experienced home builders likeJames Marroun. However, with so many construction companies and builders available in the market, it can take time to choose the right one. This article will guide you on what to look for in the best home construction company.
Experience and Reputation
One of the critical things to look for when selecting a home construction company is its experience and reputation. An experienced and reputable company will have a verified track record of delivering quality projects. Ask for their portfolio and references from former customers. Examine their online reviews and ratings to gauge their standing in the market. You can also reach out to the local builders' association for recommendations.
Transparency and Communication
Communication is crucial when working with a home construction company. A good company will provide you with regular updates on the progress of your project and be transparent with their pricing. They will also listen to your ideas and provide you with feedback to ensure that your vision is realised. During your initial consultations, ask about their communication methods and how they handle conflicts.
Licensing and Insurance
It is necessary to work with a licensed and insured home construction company. A licensed company indicates they have met the minimum requirements to operate in your state. It also ensures they have the necessary skills and expertise to handle your project. On the other hand, insurance protects you from any liabilities in case of accidents or damages during construction.
Quality of Work
When building your dream home, you want it to be of the highest quality. Therefore, it is essential to consider the quality of work that the home construction company delivers. Ask to visit some of their past projects to see the quality of work they can deliver. You can also ask about the materials they use, such as whether they are eco-friendly and energy-efficient.
Timeliness and Efficiency
Time is an essential factor when building your home. You want a home construction company that can deliver your project on time without compromising the quality of work. During your initial consultations, ask about their project timelines and how they handle delays. Also, ask for a breakdown of their construction process to ensure an efficient system is in place.
Cost and Budget
Building a home is a significant investment, and ensuring you work within your budget is essential. A good home construction company will provide you with a breakdown of their costs to help you make informed decisions. However, do not base your decision solely on the cost. Look at the company's value and consider the quality of work they can deliver.
Warranty and After-Sales Service
A reputable home construction company will provide a warranty and after-sales service. The warranty ensures that any issues that arise after the construction process will be addressed at no additional cost. The after-sales service provides ongoing support and advice on maintaining your home.
Conclusion
Building your dream home is a significant investment, and choosing the right home construction company like James Marroun is essential. When deciding, consider the experience, reputation, transparency, licensing and insurance, quality of work, timeliness and efficiency, cost and budget, and warranty and after-sales service. Building your dream home is collaborative, and working with a reputable home construction company ensures the process is smooth and stress-free.
Meet Khushal Chauhan-The Rising and Emerging Digital Marketer Expert
There are so many youngsters who compete to achieve the goal of their life, The one
youngster is remarkable his name is Khushal Chauhan because this kid has So
much talent and curiosity to learn something new and innovative.
He is coming from a middle-class family in New Delhi, he was never a bright child in
terms of studies but was never on the wrong foot as he was very innovative in terms
of extracurricular activities from his childhood and was very much into
technology. He started from INDITECH.MEDIA, a digital marketing company that
provides SEO, Websites, Press Release, and different digital services to many
international celebrities and other social media influencers.

He has always believed that there are 2 kinds of a human nature-A dreamer
and a Doer and so he proved to be a successful Doer, as he started learning
Digital marketing by watching videos on YouTube and other social media
platforms and applying those ideas and learning in Practical. He also reveals
that he learns from their seniors who are helping our youth to learn free digital
marketing like Aakash Kumar Jha (Founder and CEO – IDigitalAKKI Media
Private Limited) and many more. He always wanted to make something
different from all. And from their childhood, he used to play with gadgets like
PC, Laptops, etc. and he was also good with software, and hardware, and
liked repairing those stuff. Then after resigning from the Aviation industry he
start their own digital company named INDITECH.MEDIA and started working
with International Celebrities, Athletes, Bloggers, Jurists, Models, and many
more. And he's going to inaugurate their another company soon. His journey
from a normal guy in the non-technical field to becoming a brand in the digital
marketing field and being a huge entrepreneur at just the age of 19 is one to
look at. He inspires us in many ways such as how no dream is big or small,
you just need to keep hustling to make your dream true in real life. Khushal
has long-term Goals in the Digital sector. His commitments to himself and
fulfilling those commitments at any cost are what he has always chased. He is
always open to challenges, conversations, and an exchange of ideas from top
players in the digital Industry.

Look at Khushal's Views on what he wants to share with us:
"Always knew I wanted to do something since I was young. The technology bug bit
me at a very young age. They called me a geek, But I took that name with pride. I
was never one of those bright ones as of my thinking but I was the topper of my
Class till 9th Standard literally I don't know how. After completing 12th in the
Commerce stream I joined the Aviation institute which was my biggest mistake ever.
Felt like I had hit rock bottom there was no ray of hope. But as they say it is darkest
before the dawn. I picked myself up and got back to the grind and I promised myself
to hustle and keep working Day & Night and then I started a Digital Journey. And I
have to fill my store more it is just started I have to achieve more and more."