Making Nation Eat Healthy with A Diabetic Chef, Harsh Kedia
Harsh Kedia is the founder and CEO of A diabetic Chef, a food business that manufactures and distributes sugar-free chocolates, spreads, and gummies. The sugar-free black and white Belgian chocolates made by Kedia, sold in more than 150 locations in India and on 60 e-commerce platforms, are the company's most well-liked goods, according to Kedia. Kedia, an author, and speaker at TEDx aims to turn his business into a one-stop shop for all things related to diabetes.
Harsh is a former cook who is now an entrepreneur, educator, motivational speaker, and writer. He has started and co-founded numerous enterprises, therefore he is an expert at turning all of his side projects into successful companies. His passion for instructing and sharing knowledge has always driven him to work harder every day, whether it be in marketing or baking.
Due to his early problems, he is well known for speaking out about mental health concerns and has been invited to give presentations on numerous occasions. He has given guest lectures at prestigious universities like IIM Indore, ISB Hyderabad, IIM Calcutta, JBIMS, NMIMS, etc.. The world's first cookbook on sugar-free desserts, "Ultimate SugarFree Desserts," which contains more than 50 recipes, was just released by him. Kedia claims that It took him seven years to gather all of his recipes, effort, and knowledge from doctors, nutritionists, and food scientists. They have started making the only real line of chocolates for people with diabetes in India. These have been specially developed for those with diabetes, PCOS, and other medical conditions. These are the greatest Belgian dark chocolates with stevia added, according to Kedia, and they are available in India's markets from October 2020.
Natural Sweeteners Market Size 2022-27, Share, Growth Trends
According to the latest report by IMARC Group, titled "Global Natural Sweeteners Market Size, Share, Industry Trends, Growth, Opportunity and Forecast 2022-2027", the global natural sweeteners market is expected to exhibit a CAGR of 7.40% during 2022-2027.
Natural Sweeteners Market Overview :
Natural sweeteners are sweetening agents derived from natural ingredients and considered healthier as compared to sugar. Some of the most commonly used natural sweeteners include agave nectar, stevia, sorghum syrup, yacon syrup, dates, erythritol, honey, xylitol, maple syrup, brown rice syrup, molasses, and monk fruit sweeteners. They are used as a substitute for sugar due to their nutritional and favorable qualities. They also contain fewer carbohydrates and calories than sugar and have minimal impact on the blood sugar levels of individuals. Owing to these properties, these sweeteners are widely utilized in various processes such as baking, food preservation, fermentation, and food browning.
Request a Free PDF Sample for more detailed market insights: https://www.imarcgroup.com/natural-sweeteners-market/requestsample
COVID-19 Impact Analysis
Note: We are regularly tracking the direct effect of COVID-19 on the market, along with the indirect influence of associated industries. These observations will be integrated into the report.
Natural Sweeteners Market Trends and Drivers:
The market is primarily driven by the increasing health consciousness and awareness among consumers regarding sugar intake. In addition, the growing prevalence of lifestyle diseases such as obesity, diabetes, and cardiovascular diseases (CVDs) due to the high intake of refined sugars is influencing the demand for natural sweeteners.
Moreover, the escalating demand for sugar alternatives in various applications and the growing consumer inclination toward natural products represent another major growth-inducing factor. Besides this, the rising product adoption in the food and beverage (F&B) industry to manufacture desserts, confectionaries, bakeries, beverages, dairy products, sweets, ice creams, cakes, candies, juices, jams, chocolates, soft drinks, and chewing gums are creating a positive market outlook.
Furthermore, the increasing utilization of natural sweeteners in the pharmaceutical industry for producing lozenges, pills, and tablets is also propelling the market growth.
Global Natural Sweeteners Market 2022-2027 Analysis and Segmentation:
Competitive Landscape:
The competitive landscape of the market has been studied in the report with the detailed profiles of the key players operating in the market.
Archer-Daniels-Midland Company, Cargill Incorporated, FoodChem International Corporation, GLG Life Tech Corporation, Herboveda India, Ingredion Incorporated, Morita Kagaku Kogyo Co. Ltd, PureCircle Ltd, Pyure Brands LLC, Roquette Frères, Sweetly Stevia USA and Tate & Lyle PLC.
The report has segmented the market on the basis of region, type, form, distribution channel and application.
Breakup by Type:
Stevia
Sorbitol
Xylitol
Mannitol
Erythritol
Sweet Proteins
Others
Breakup by Form:
Liquid
Powder
Solid and Crystals
Breakup by Distribution Channel:
Business-To-Customer (B2C)
Business To Business (B2B)
Breakup by Application:
Bakery Products
Confectioneries and Gums
Spreads
Beverages
Dairy Products
Frozen Desserts
Tabletop Sweeteners
Pharmaceutical Products
Others
Breakup by Region:
North America: (United States, Canada)
Asia Pacific: (China, Japan,India, South Korea, Australia, Indonesia, Others)
Europe: (Germany, France,United Kingdom, Italy, Spain, Russia, Others)
Latin America: (Brazil, Mexico, Others)
Middle East and Africa
If you want latest primary and secondary data (2022-2027) with Cost Module, Business Strategy, Distribution Channel, etc. Click request free sample report, published report will be delivered to you in PDF format via email within 24 to 48 hours of receiving full payment.
Key highlights of the report:
Market Performance (2016-2021)
Market Outlook (2022- 2027)
Porter's Five Forces Analysis
Market Drivers and Success Factors
SWOT Analysis
Value Chain
Comprehensive Mapping of the Competitive Landscape
If you need specific information that is not currently within the scope of the report, we can provide it to you as a part of the customization.
About Us:
IMARC Group is a leading market research company that offers management strategy and market research worldwide. We partner with clients in all sectors and regions to identify their highest-value opportunities, address their most critical challenges, and transform their businesses.
IMARC's information products include major market, scientific, economic and technological developments for business leaders in pharmaceutical, industrial, and high technology organizations. Market forecasts and industry analysis for biotechnology, advanced materials, pharmaceuticals, food and beverage, travel and tourism, nanotechnology and novel processing methods are at the top of the company's expertise.
Contact Us:

IMARC Services Private Limited.
30 N Gould St Ste R
Sheridan, WY 82801 USA – Wyoming
Email: [email protected]
Tel No:(D) +91 120 433 0800
Americas:- +1 631 791 1145 | Africa and Europe :- +44-702-409-7331 | Asia: +91-120-433-0800, +91-120-433-0800
Important Tips to Keep in Mind When Designing a Burger Boxes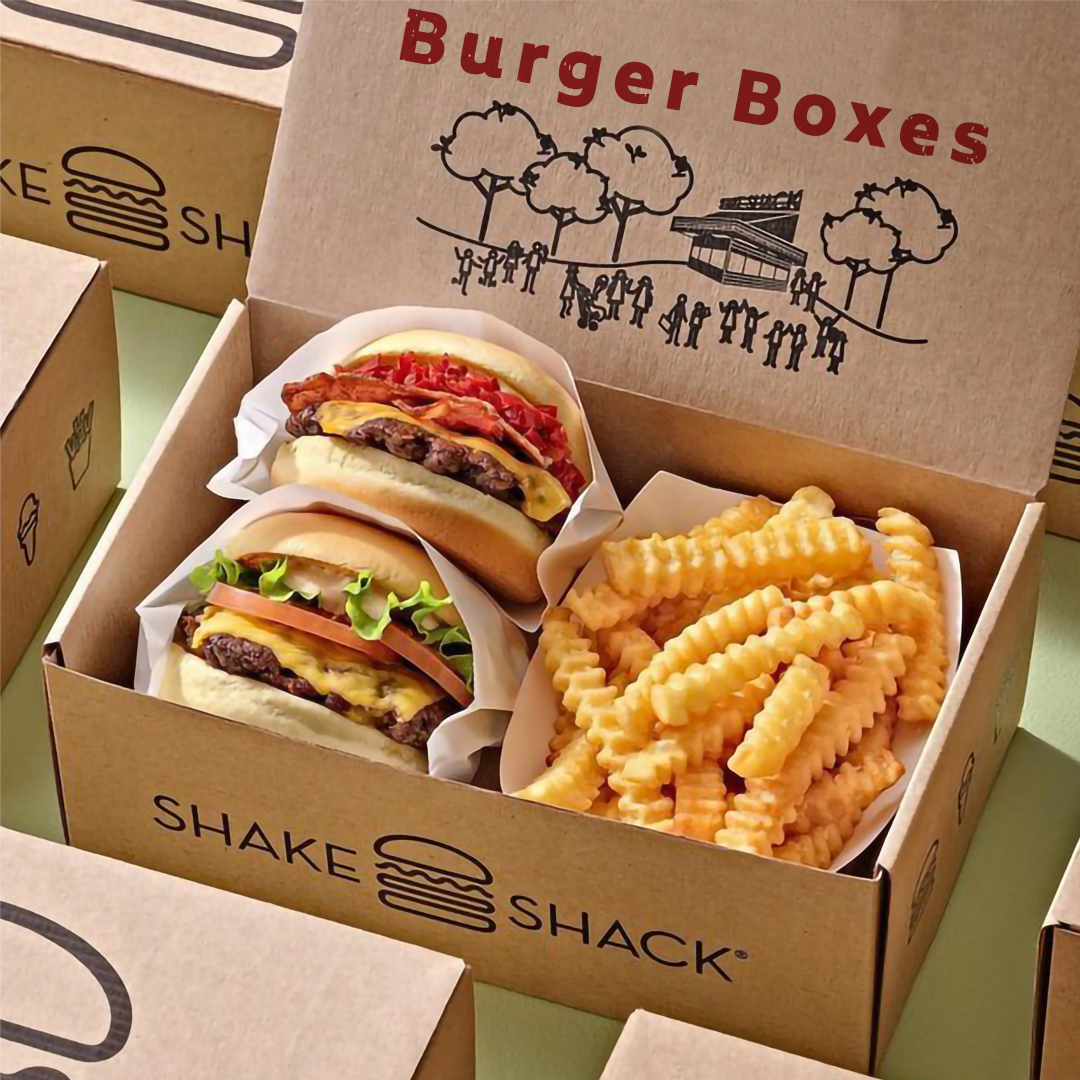 The burger is packaged in a typical-sized piece of paper. However, you are free to add your own logo. For instance, if your business produces food, you should consider designing a package for your products. This can be done in a variety of ways. For instance, using various colors and forms will make it easier for buyers to identify the type of food they are purchasing.
You should have a skilled designer create the box if you want burger packing boxes. Choose a hue that will grab people's attention first. When creating a personalized container for your food products, a paper box is crucial. To pack snacks to take home, such as French fries, use paper in the shape of a shoebox. The company should have a wide variety of boxes so that they can meet all of their clients' needs.
1. Pick the ideal shade for your food packaging.
Your food packaging's success depends greatly on color. Even if you have an intriguing product, it won't sell if no one picks it up off the shelf. Make sure that the color you select for your food packaging is both appealing and complementary to the product. Use a single color on each package for each product to avoid cluttered patterns or unattractive packaging. Buyers may find too much color pricey and unpleasant!
It can lose its value because it makes consumers confused. Therefore, don't be scared to use a lot of color on your custom printed burger boxes. Keep food packets as compact as you can if you don't have any extra space, nevertheless. You should ask for assistance from your neighborhood food banks and organizations. By reducing hunger, eating fruits and vegetables can mitigate the effects of climate change.
2. Select the ideal shape to offer your food container a distinctive appearance.
Although it can seem like a little detail, it can pique customers' interest in the contents of the food box. Using this method can be useful for some food goods, but it won't work for other kinds of food products.
These are the things food packaging ought to accomplish. As a result, your product sales will increase and you'll stay in business longer than your rivals. Grocery shops are aware of how challenging it is to remain competitive nowadays. They require excellent packaging if they are to succeed. These days, the market is quite competitive. They seek a product that stands out from the competition.
3. Select the appropriate food package weight.
When it comes to picking custom burger boxes, the weight and the dimensions frequently tell the whole story. If people find it simpler to carry your goods home with them, you will sell more of them. Food packaged for sale in a store should look good. Grocery stores utilize a variety of designs to help their brands stand out.
People will recognize the type of business they are at before they even see the logo if they all have the same design. This is better for all parties concerned. They merely want to make it possible for people to swiftly find what they're looking for so that everything is available. They are more inclined to purchase it if they appreciate the way the design looks.
4. Your food packaging should have a texture that is smooth and strong enough to maintain its shape.
For instance, when utilizing larger plates as opposed to smaller plates, people typically eat more. The texture of your food packing is crucial to consider because it has an impact on how much you may eat. For instance, a study indicated that customers dislike the "bouncy" texture of food stored in airtight containers but prefer thick packages. The texture can maintain the product's attractiveness thanks to smoothness and other factors. The packaging of your goods is crucial. For those purchasing it, it should be appealing. When you properly design your custom burger boxes, you use less material, which saves money and benefits the environment. There should be nutritional data on the back.
5. Label design is crucial to ensuring that customers understand what they are purchasing.
Labels are crucial. On a product, they are the first thing customers notice. A good label needs to be unambiguous and simple to understand. It should also demonstrate how valuable the item is. Customers are lost if they cannot determine what a product is from its label. Some individuals believe that basic burger boxes wholesale looks unattractive. You could think the cuisine is uninteresting. Contrary to what some people believe colorful foods can be expensive for the environment and stressful for the person eating them.
Benefits, Types and Features of Restaurant Management System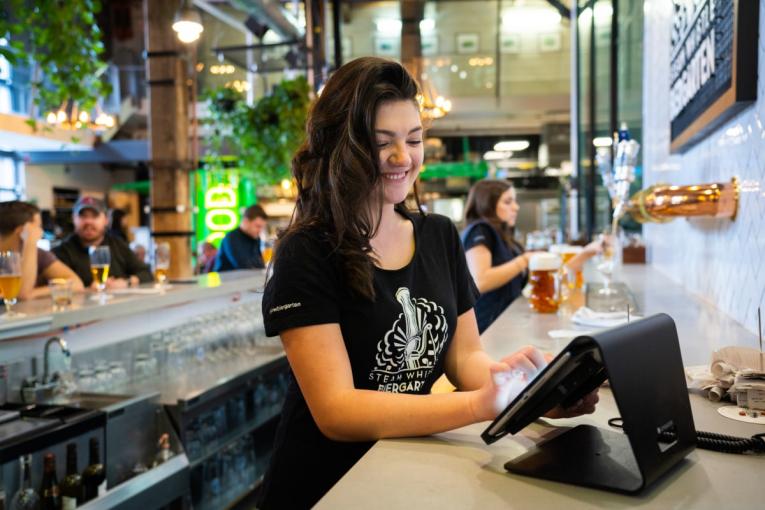 Over 1 million restaurants are thought to engage over 15.6 million people and bring in $829 billion in revenue annually. To facilitate effective procedures, all of these establishments rely on Restaurant Management System (RMS). The problem is that not all companies offer a complete package. Therefore, for your restaurant or cafe business to succeed, it is important to find the right company that provides the features and tools you need.
This restaurant software is essential in order for restaurants to provide excellent customer service. However, for a full solution, you will need the correct mix of tools and features. In this blog, we will provide a short explanation, of the advantages of restaurant management systems. In addition, I will discuss the types of Restaurant management systems. There are five essential characteristics to look for in a restaurant software. Let us start now:
What is Restaurant Management System?
A software that facilitates the streamlining of business processes for the food industry is referred to as a restaurant management system. Specifically, eating establishments, bars, bakeries, cafes, cloud (ghost, virtual, or dark) restaurants, food trucks, or delivery companies.
It combines all the beneficial aspects of conventional POS (Point of Sale) systems with tools for managing calls, taking reservations for tables, streamlining inventory management, handling billing, providing actionable analytics, and assisting with marketing initiatives like CRM, loyalty schemes, and establishing an online presence. It also employs open APIs that enable you to integrate with just about any third-party application and smoothly integrates with your existing restaurant information system, such as your accounting & employee management software.
This is a great way to manage your restaurant if you want to make sure that you are providing a safe environment for your customers and employees. It also allows you to keep track of the money you are making and the costs of doing business.
Benefits of Restaurant Software
Using restaurant management software has the following advantages:
Increased Effectiveness: The RMS enables you to oversee all of your procedures in a single location. As a result, efficiency rises since you can keep better track of everything.
Better Organization: An RMS keeps all of your data organized in one place. The RMS can be altered to meet your individual requirements.
Improved Customer Service: You may give customers better service by keeping track of their interactions and preferences. Better decision-making is possible because of having all of your information in one location.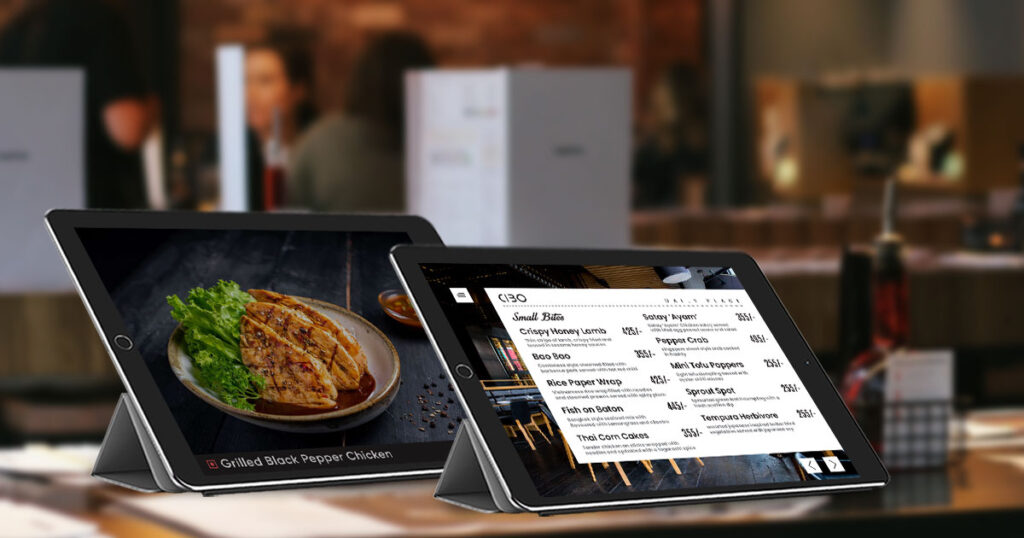 Types of Restaurant System
Hotel and restaurant management system isclassified into three types: cloud-based, on premise, and hybrid. The supplier hosts cloud-based systems, which are accessed via a web browser. On-premise systems are those that you install on your own PC or server. Cloud & on premise technologies are used in hybrid systems.
Things to Consider When Purchasing a Restaurant Management System
When selecting a restaurant software, keep the following five features in mind:
Price: The system should be affordable to you.
Functionality: The system should have all of the capabilities that you require to run your restaurant.
Scalability: The system must be able to grow alongside your company.
Ease of Use: The system should be simple to learn and implement. It should also be simple to use so that you can easily find what you need.
Support: The system should provide excellent customer service so that you can get assistance when you need it.
Restaurant Management System Features
Now that we have given you a high-level summary of the top restaurant management system. Let's take a closer look at some of the things to look for while selecting a system.
1. Payroll Administration
A good payroll automates the payroll process. It can also keep track of employee time and deductions, as well as generate pay stubs & tax reports. To minimize time and ensure accuracy, an RMS can link with your payroll system.
2. Management of Customer Relationships (CRM)
You may maintain track of client interactions and preferences with a customer relationship management system (CRM). This data can be utilized to give better service to customers and to develop marketing reports. An RMS can be linked to a CRM system and provide a more comprehensive view of your clients.
3. Inventory Control
Inventory management is the practice of tracking and regulating a company's stock of items. An RMS can assist you in tracking inventory levels, as well as min and max stock levels and reorder points. This will help make sure that you never go out of goods and that you will always have an adequate supply on hand.
4. Accounting
Accounting software can assist you in managing your finances, tracking spending, and producing financial reports. An RMS can work in tandem with your accounting system to provide a more complete picture of your organization. This will assist you in making better restaurant judgments.
Final Words
Now that you understand what to look for from restaurant management software, it is time to select one that meets your requirements. The easiest way to achieve this is to experiment with various systems to see which one actually works for you. You can try HiMenus, the best restaurant order management system. For further updates, visit our site.