"Don't censor the artists" The controversial words of a famous Iranian singer Reza Bahrami
Not long ago, at the Middle East Music Festival, Reza Bahrami, a famous Iranian singer, announced: Artists are usually temporarily or long-term fired for various reasons and are not allowed to work in the media or to hold concerts. Singing is one of the popular but troublesome professions in Iran, which has many fans and sidelines. This issue, which is gradually becoming a crisis for the domestic and authorized singers of the country, has been the main topic of secret meetings of the country's music officials with some domestic figures in the past days.
The laws of singing in Iran are among the most important and challenging issues related to the field of work of artists who are active in this field. In general, singers who are prohibited from working in Iran due to non-compliance with these laws or marginal issues are prohibited from performing activities related to their field of work. He also added: "Iranian singers have been banned because of their association with abroad living unauthorized singers, or their association with unlicensed singers, and political and social criticism."
In general, the laws of singing in Iran have not prohibited women's concerts if they are performed only for women and done in solo singing style and also men are not forbidden for having concerts, however, giving a concert license is associated with personal preferences. The rules of singing and what we are seeing in today's society do not allow the broadcasting of women's voices on radio and television. On the other hand, there are rulings in this field from religious authorities, who has said: "There is nothing wrong with listening to a woman's
voice, either alone or in a group, in a state where there is no singing and listening for pleasure, and it should not be attributed to corruption".
Also, music and songs that insult religious issues, the beliefs of different groups of society, any insults or are associated with moral corruption are prohibited in Iran. Any kind of music, music videos and singers' songs should not be against the national interests of the society, anti-current political system and vulgar.
Meet Vinit Sardhana – The Political Leader, Artist, And Business Person
Everyone wants to make their own identity at some point of time in their life and many of them also achieve it, by doing something extraordinary at such a small age, Vinit Sardhana proved that Age is just a number, Sadhana is from Fatehpur Village in South Delhi, India. He is well known as the lion of the Gujjar fraternity. He belongs to the Gujjar community.
At the age of 23 Sardhana wins the election of Block Level Institution and still elected as Block Level Institution, Vinit has also done many Shoots & Song Video and the most interesting part is along with all He's a Successful Business Person.
And one more interesting thing is that he is really Good Social Worker as well he loves to help the poor and needy and also has deep love for stray animals. His love is so deep and pure.
He has always believed that there are 2 kinds of human nature- A dreamer and a Doer and so he proved to be a successful Doer, He always supports and encourages youth a lot and also encourages them to be healthy instead of intoxicated. Apart from this, he is always active on his social media platform and having a big fan base.

Follow Vinit Sardhana: INSTAGRAM

Savvy Amusing Seen As Notable Figure On Succeeding In Multiple Passions
It's not easy to be successful at anything. You have to work hard and put in the time and effort. And that's especially true if you want to excel in multiple passions. But that's exactly what actor comedian Lerenzo Pittman has done. Known as Savvy Amusing, Lerenzo has proved his talent in both comedy and acting, and he shows no signs of stopping anytime soon. In this article, we'll take a look at how Lerenzo has succeeded in multiple passions and learn from his example!
Lerenzo Pittman, better known as Savvy Amusing, is a voice-over artist, comedian, and actor. He's best known for his work on the animated series "The Boondocks" and his impressions of famous athletes on Fox Sports. But that's not all he does. Lerenzo has also been featured on Chris Broussard and Rob Parker's "The Odd Couple" radio show on Fox Sports, and has had his own content on Colin Cowherd's "The Herd."
Most recently, Lerenzo voiced Kanye West on Robert Smigel's Fox special "Let's Be Real." This aired in October 2020 and was met with great acclaim. Savvy is notable for creating the famous Lakers jingle ADs. The jingle has been quoted by LeBron James, Anthony Davis, Snoop Dogg and Lakers fans Worldwide. Savvy has featured in Carl Jones the creator of the boondocks "season one fuse TVs animated series sugar and toys as the voice of J Cole and a rap battle lawyer. Savvy has also featured on Chris Broussard and Rob Parkers FOXSPORTS Radio show the odd couple & has had content on fox sports the Herd with Colin Cowherd. Most recently, Savvy has done the voice of Kanye West. His work has earned him recognition in the industry, and he continues to be a driving force in music today.
Lerenzo is proof that it is possible to succeed in multiple passions. If you're looking for inspiration and motivation, look no further than Savvy Amusing! He is living proof that anything is possible if you set your mind to it. If you're in the entertainment industry, be sure to check out his work. You won't be disappointed. He is living proof that anything is possible if you set your mind to it.

Follow Savvy Amusing –

Website: https://savvyamusing.com
Instagram: https://www.instagram.com/savvyamusing
Twitter: https://twitter.com/savvyamusing/
Youtube: https://youtube.com/channel/UCJMnA3jrEmsFPVEAsBzbiBg
Jake DeMichele Nominated for Electronic Music Award for his Debut Album 'Floating'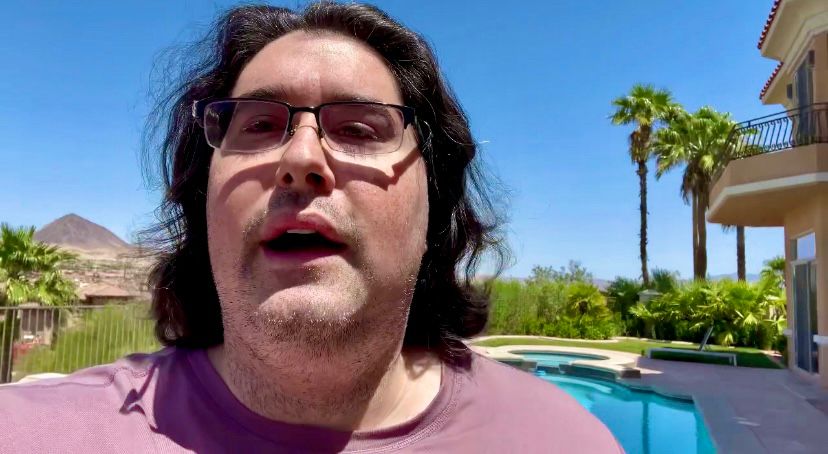 The Electronic Music Awards have spoken, and they have nominated Jake DeMichele. After the LoFi star came out with his album 'Floating' and started trending on Spotify, his fanbase of over 500k loyal followers voted for him to be the winner.
Jake DeMichele is a 31 year-old American-LoFi producer, born in Bronx, New York. Jake DeMichele just recently released his debut album 'Floating. His album 'Floating' consists of five LoFi songs. Since the release, his fans have been listening to Jake DeMichele's album constantly, which has caused Spotify to trend the songs.
Jake DeMichele's first ever studio album 'Floating' has started trending all over streaming platforms such as Spotify and Apple Music, as well as on Tik Tok and Instagram. There's no stop to this sensation.
Listen to Jake DeMichele's music –
Overnight, Jake DeMichele's fan base has been blowing up after hearing his album everywhere. He has now over HALF-A-MILLION followers on his Instagram. The streaming and sale number are still sky rocketing, and now conversations about band-merch apparel is being requested from fans. Jake DeMichele's music on 'Floating' has also been noticed by Netflix and may be seen in the new TV shows to come from Netflix. His managers have announced publicly to fans that they are expecting a huge take off with brand deals and touring opportunities for Jake's supporters to see him live. After all, it is the fans to thank for this sudden take off.
With an album like Floating, it's easy to hear it in future films, specially Sci-Fi movies, everywhere in theatres. This is the next big stage for Jake DeMichele, and all his loving fans are locked in and ready to see more of Jake DeMichele.
'Floating' is the type of album you would hear in a multi-million dollar Hollywood sci-fi film. With the way Jake DeMichele has produced his album, many say it gives a thrilling, eerie and refreshing vibe. Gamers on twitch have been seen streaming live game play to his music. This 5-song LoFi masterpiece is to be the next biggest album in all of LoFi history.
See Jake DeMichele's work –
https://instagram.com/jake_demichele
https://twitter.com/jake_demichele