Arhar Cultivation Guide – To Generate Profitable Income
Protein is very beneficial for our body. If the human body does not get the sufficient amount of protein, then the mental and physical development of our body stops. Pigeon Pea is considered a source of protein. Moreover, Pigeon Pea is also known as Arhar, Toor and Red Village in our country. India and South Africa are the birthplaces of the Arhar Dal. Arhar dal is consumed in almost everyone's homes as a good source of protein.
About 21 to 22% of protein is found in Toor dal. Therefore, the market price of Arhar is also excellent. Due to this, farmers can earn a good income by cultivating Arhar. If you are also a farmer and want to cultivate Toor, then in this blog, you are being told about how to grow Toor and essential information related to Toor harvesting.
Temperature And Climate For Arhar Farming
Its plants require a moist environment for good growth. In such a climate, the development of flowers, pods and grains in the plants is also good. Its crop should not be grown in areas with excessive rainfall. It can be cultivated in areas with 75-100 cm of rain.
Land Selection For Arhar Farming
If the farmer wants to do a good crop of Toor, he must choose suitable land. The soil with loam or soil containing biomass is considered good for its cultivation. A sloping land with good drainage is considered best for its cultivation.
Saline and alkaline lands are not considered suitable for their crop. Along with this, its crop is also successfully cultivated in black soil. For more production, a place with sufficient water and lime is considered appropriate.
Arhar Field Preparation
For a good crop of Toor, the field should be well prepared. First of all, plough the area properly with the help of Mahindra 575 or any powerful tractor. After this, apply the cultivator 2 and 3 times. Next, leave the field as it is for some time. Due to this, the insects present in the field soil will be destroyed by the sun.
Furthermore, add natural cow dung manure to the field and mix it well. Due to this, cow dung manure will be mixed well in the soil. Later, get the field ploughed well by putting a spit. In this way, the field will be ready for planting.
Sowing Season
Scientific methods should be used to prepare good yields for the arhar crop. Sowing of Arhar should be done in early and irrigated areas by June, and late ripening varieties should be sown in July. In simple language, the crop which is ready in 270 more days should be planted in July. For a good yield of Ta-21 species, sowing should be done by April. By following these rules, three types of benefits are obtained by sowing.
The crop is ready by mid-November, so there is no delay in the wheat sowing.
Its crop is more than the Kharif crop sown in June.
Yields better than dwarfs on meadows.
Seed Treatment
First, one kg seed should be treated with 2 grams Thiram and one gram Carbendazim or 4 grams Trichoderma + 1 gram Carboxin or Carbendazim. Then, before dwarfing the seeds in the field, each seed should be treated with a specific Rhizobium culture of pigeon peas.
After this, one packet should be sprayed on 10 kg of seeds. When the beech is well treated, it should be sown immediately in the field. However, excessive exposure to sunlight increases the risk of destroying the culture's bacteria. Therefore, culture must be used where Toor has been sown for the first time.
Sowing Method
After the field is prepared correctly, the right species and season must be considered for dwarfing the seeds. There should be an adequate distance between the seeds for proper growth. The yield is good if the ridge method is used at the sowing time.
For dwarfing the seeds in the field, the quantity of 12 to 15 kg of early variety and 15-18 kg of late variety is considered suitable. During sowing, there should be a distance of 20 cm between each seed and 60 cm between each row.
Irrigation Method
Arhar crop is sown in irrigated condition, so irrigation should be done according to the crop's need in case of lack of rain for a long time and at the time of the pre-flowering stage and grain formation. It is crucial to arrange a place with proper drainage for good yield. Moreover, farmers use the Mahindra 585 for proper irrigation. 
Harvesting Time
It should be harvested when the pods on the Arhar plants are up to 80% ripe and turn brown. After 7 to 10 days of harvesting, when the plant is completely dry, then the pods should be separated from the Toor plants by beating its wood. After this, the farmer brothers can remove the grains of Arhar by using sticks and bullocks. Finally, the extracted grains of Toor dal should be dried well in the sun and stored for 7 to 10 days.
Hope this article is helpful for you and to read more such farming content stay tuned with us.
The Mastermind Behind the Hello English App, Pranshu Bhandari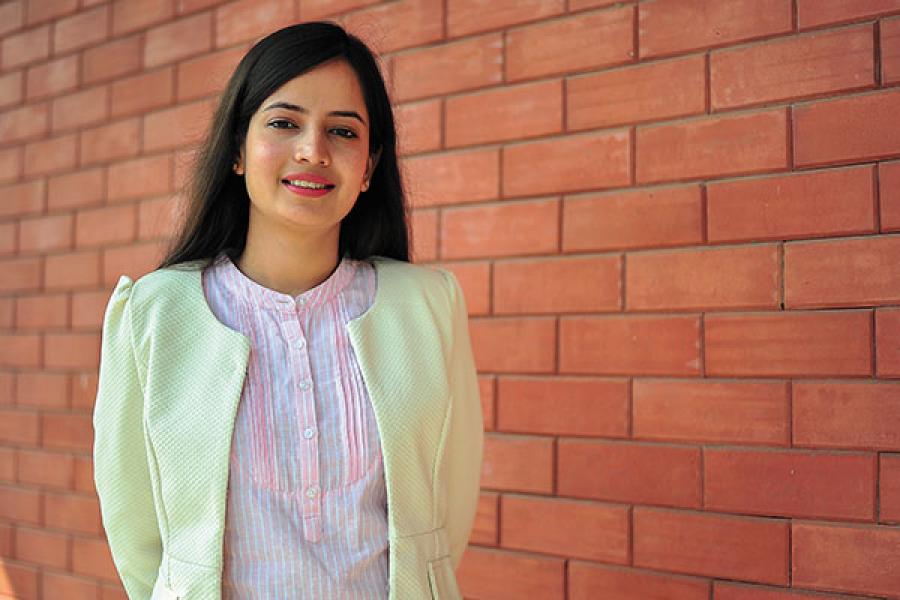 Pranshu Bhandari is the co-founder of CultureAlley, which developed a Hello English mobile application, which enables users of 16 different colloquial languages to learn proper English on their smartphones. The Google Play store in India now lists this as the top mobile app for learning and speaking English. After its introduction, it took only eight short months. Hello English is the top-rated education app outside of India in Nepal, Bangladesh, and the Middle East.
Since its October 2014 inception, Hello English has gained 1.2 crores of members and has garnered overwhelmingly positive feedback, earning an average rating of 4.5/5 from more than 1.6 lakh reviews. The software uses voice recognition and gamification to promote interactive learning methods. Cooperative games are used to hammer home quick lessons. Additionally, contextualization is used, allowing users to keep speaking English while comprehending current events and watching videos. The feature that makes this programme unique is that the majority of the information even works offline.
Hindi, Bengali, Telugu, Tamil, and Gujarati are among the 12 Indian languages that Hello English supports in helping people learn English. 3 million people use it, according to the CultureAlley website. She claimed that because English fosters self-assurance and raises self-respect at the workplace, English speaking has gained authority in India. Additionally, the company has started focusing on a business-to-business revenue stream.
Entrepreneur for Women's Interest and the leader of Mahila Money and SHEROES, Sairee Chahal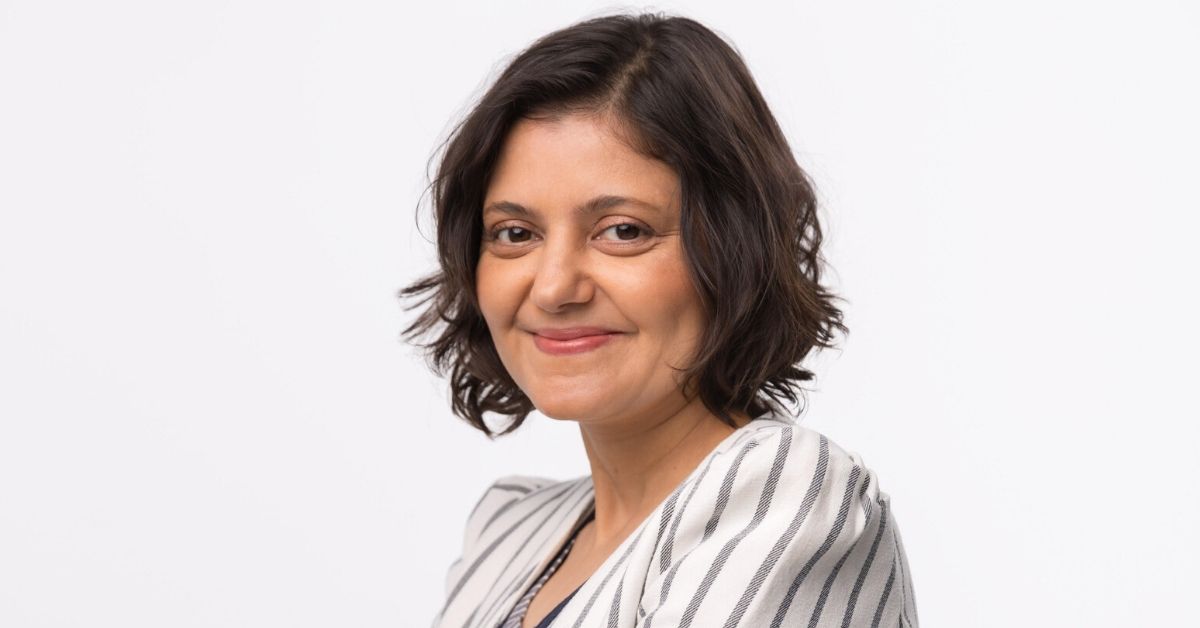 Sairee Chahal is a board member, mother, serial entrepreneur, angel investor, and advocate for women's internet. She presently leads Mahila Money, a community neobank for women, as well as SHEROES, an online ecosystem for women that provides assistance, entrepreneurial and job possibilities, information, and community through the SHEROES App. She also sits on the boards of the US-based Women in Cloud, Paytm Payments Bank, and Milaan Foundation.
When she was barely 17 years old, she left her home and enrolled in a Russian language study at Jawaharlal Nehru University. Her life really began to take off at this point. She received her first project from a couple in the Indian Foreign Services who were being assigned to Moscow during her second year of college. She gladly accepted their request for a tutor when they made it. It was at this period that the USSR had collapsed and other nations established new embassies in India. Working with practically all of them was a reality for her. She had four years of experience with her by the time she finished her five-year degree.
In 1999, she started her first business, Newslink Services. Sheroes began as a network for women focused on careers, and in only two years, about 1 million women and 20K enterprises had signed up. Over 16 million women already use the Sheroes network, and roughly 10,000 of them work remotely through it.
Founder of Little Black Book (LLB), Suchita Salwan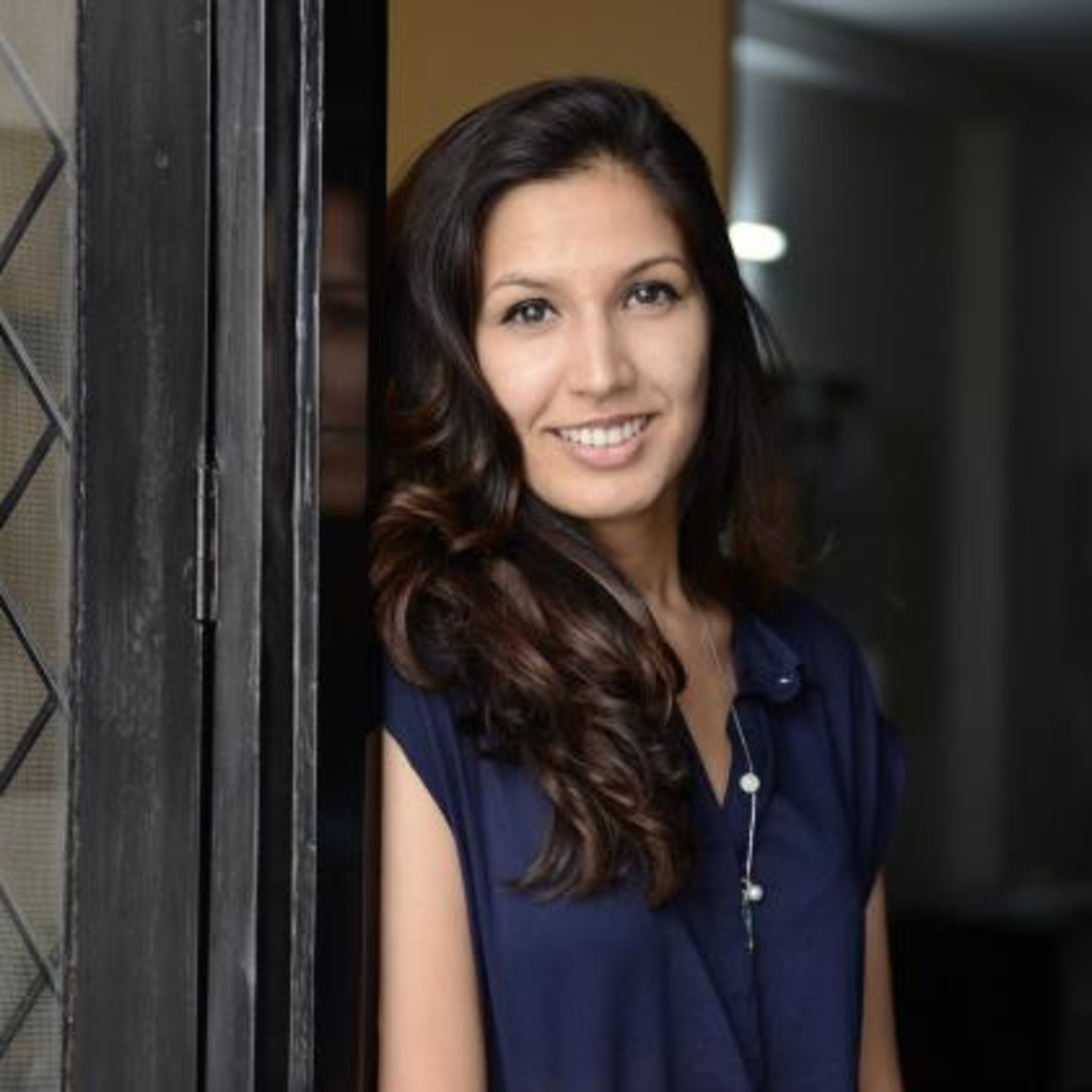 Suchita Salwan is the founder of Little Black Book (LBB), a community-driven online platform with over 4.5 million monthly active users that offers everything from local suggestions for cuisine to events and shopping across eight cities in India. A former marketing manager at BBC Entertainment India, enjoyed discovering brand-new eateries, cafés, and cultural attractions in and around Delhi and LBB is the result of her discoveries.
Many retailers nowadays are attempting to establish themselves as brands, and individuals like her are just assisting them. The popularity of brands that are not owned or operated by major corporations has greatly increased. LLB's goal is to help more merchants become brands by introducing customers to local, independent brands and enterprises.
Suchita has more than 12 years of professional experience in entrepreneurship, small and medium-sized enterprises (SMEs), marketing, operations, fundraising, hiring, and team development. Her primary areas of expertise include integrating consumer and market data to better construct brands, with an emphasis on positioning and GTM and applying brand and performance marketing for business objectives.
She created LBB to become the go-to lifestyle resource for urban Indian millennials looking to find and purchase distinctive, independent businesses and goods. Through their website and mobile app, they link over 5 million people each month with more than 150,000 discoveries.