Who is Mahendra Singh Dhoni's favorite actor after Rajinikanth?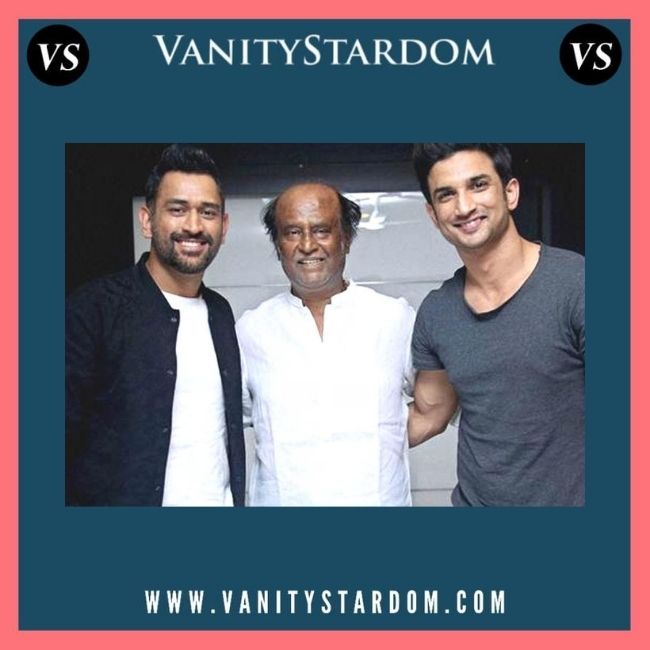 Mahendra Singh Dhoni, a great cricketer who loves bat and ball, also loves films. Rajinikanth is his favorite actor. After Rajinikanth, this South Star is named in his favorite actor.
Mahendra Singh Dhoni, the great cricketer of Indian cricket, surprised everyone by announcing his retirement from international cricket on 15 August. MS Dhoni is among the rich people of great personality on whom the film has been made. After the film came on him, people became crazy about him. But do you know which actor Dhoni is crazy about? So tell us that Dhoni's favorite actor is South Superstar Rajinikanth. He has mentioned his favorite artist many times.
After Rajinikanth, Dhoni's favorite actor at number two is Surya, the superstar of Tamil films. According to a report, in September 2018, when Dhoni went for the Tamil Nadu Premier League's final match, he revealed this. Dhoni had said that Surya is his favorite actor in Tamil cinema after Rajinikanth. Dhoni had also told that he had seen Surya's Tamil blockbuster film Singham with subtitles, and he liked the film very much.
Dhoni is a fan of this Bollywood singer
According to some reports, Dhoni's favorite stars in Hindi cinema are Amitabh Bachchan and John Abraham. This brilliant cricketer who loves bat and ball also attracts Bollywood songs. He likes Kishore Kumar's old classic songs and is also a fan of his.
After the news of Dhoni retiring from international cricket, there has been a flood of emotional posts from all around. Bollywood celebs also reacted to Dhoni's retirement. Dhoni's film, father Anupam Kher, has also given a tribute to the cricketer by posting a beautiful poem.
Sanober Pardiwalla, First Bollywood Stuntwoman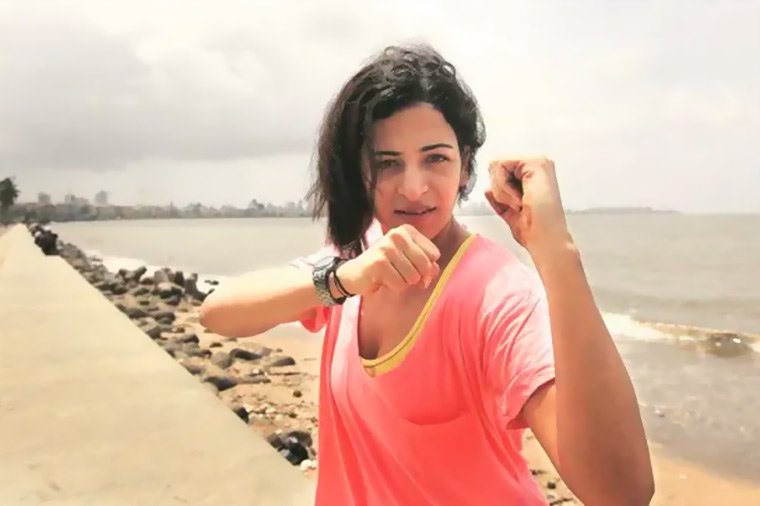 Sanober Pardiwalla is the most successful and first stunt woman of the Bollywood Industry. She is the most successful, multi-talented, and expert stuntwoman in Bollywood and works tirelessly to fulfill the director's vision. Sonober has participated in over 194 Bollywood movies, live action shows, and many TV commercials, performing countless risky, life-threatening stunts.
Sanober has been performing stunts in Bollywood for more than 20 years, and she is physically capable of anything. She has been carrying out countless risky and life-threatening stunts for the actresses in Bollywood and other film industries, such as diving to the bottom of the ocean and leaping off a high cliff. She has performed stunts in air, on land, under water, and more for more than 145 movies. In addition, her passion for performing stunts underwater drove her to pursue advanced deep sea diving training. She has certifications in skydiving and paragliding as well. Pardiwalla continues by explaining that she has performed stunts for actors like Alia Bhatt, Priyanka Chopra Jonas, Deepika Padukone, Anushka Sharma, Katrina Kaif, Preity Zinta, Urmila Matondker, and Aishwarya Rai.
She receives training in a variety of disciplines from an early age in order to achieve her goal. She was a Black-Belt in Karate at the age of 12, a gymnast, an excellent swimmer, and knowledgeable in a variety of martial arts, including Muay Thai, Boxing, KickBoxing, Krav Maga, Jiu Jitsu, as well as weapons like the rifle and pistol for accurate shooting, the broadsword, staff, whip chain, and Samurai. She has been nominated for 5 Taurus World Stunt Awards and received 2 Lifetime Achievement Awards.
Abha Narain Lambah, Consultant for Historic Buildings and Conservation Architecture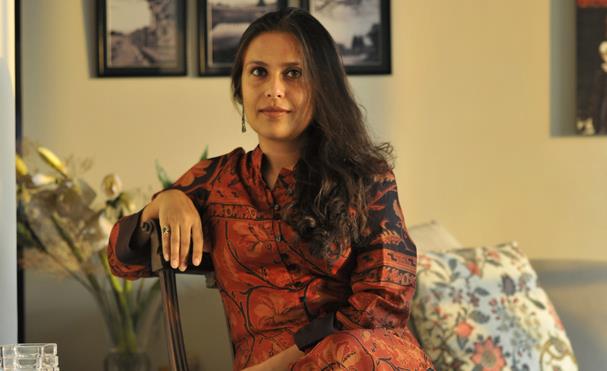 Abha Narain Lambah is the principal architect at the Abha Narain Lambah Associates. The Ajanta Caves, Golconda Fort, and Mahabodhi Temple are among the UNESCO World Heritage Sites in India that have been restored by conservation architect Abha Narain Lambah. Other Victorian structures in Mumbai include the Crawford Market, Royal Opera House, Asiatic Society of Mumbai Town Hall, and Knesset Eliyahoo Synagogue.
Abha Narain Lambah, the lead architect, holds a Masters in architectural conservation from the School of Planning & Architecture in New Delhi and has more than 20 years of experience in the industry. She has received numerous honors, including the Sanskriti Award, Charles Wallace Fellowship, Eisenhower Fellowship, Attingham Trust Fellowship, and nomination by Arc Vision as one of the top 20 women architects worldwide in 2016.
A renowned architectural firm in India, Abha Narain Lambah Associates specializes in architectural conservation, building restoration and retrofit, museum design, historic interiors, the creation of conservation management plans at the urban and regional levels, conservation assessment studies, urban signage, and street furniture. The practice has concentrated on India's historical landmarks since it was founded in 1998.
The company has received nine UNESCO Asia Pacific Awards for conservation projects, including the Award of Excellence for the Basgo, Ladakh, Maitreya Buddha Temple from the fifteenth century and the Award of Distinction for the Convocation Hall at Mumbai University in 2007. For the past five years, her company has been listed in Architectural Digest and Construction World's Top 50 Architects List. She works as a consultant for ICCROM, the Global Heritage Fund, and the Indian National Trust for Art & Cultural Heritage (INTACH). She has also served on the Delhi and Mumbai heritage committees.
Play Blockchain Video games With Luca Lamberti's 99Starz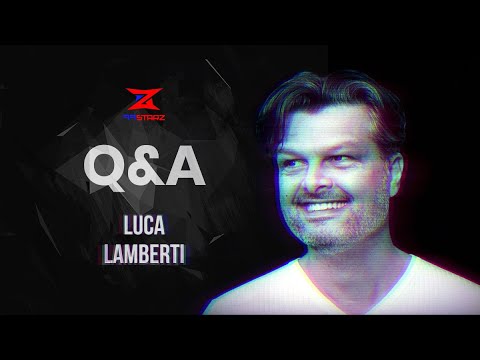 Luca Lamberti is the founder of 99Starz, a blockchain firm based in the United Arab Emirates that allows gamers to play blockchain video games and earn money for their efforts. As a result, gaming is becoming more viable and motivated for gamers all across the world. This is accomplished by their efforts in developing NFT yields.
He's a well-connected investor and advisor of several prominent crypto-blockchain projects, as well as a trading pro and manager of huge NFTs portfolios. He's a former sales and racing executive in the car and motorcycle industries, as well as a financial and change management advisor. He also launched 99Starz in 2021 because he believes in NFT and the play-to-earn purpose.
Since its inception last year, the company has already shown success in raising funds to help the 99Starz team reach new heights. It's a blockchain gaming ecosystem that uses guilds and NFT rentals to offer the play-to-earn game model to millions of gamers, maximising player incentives and facilitating cooperation. Using the $STZ token, 99Starz allows anyone to participate in the metaverse's gig economy and earn money via blockchain games.
The founder of 99Starz is passionate about lowering the entrance barrier for play-to-earn gaming and allowing players to participate in the billion-dollar blockchain gaming sector. His goal is to enable someone to build guilds with other 99Starz community members and form a powerful NFT Yield system that takes advantage of individual player skill, 99Starz NFT assets, and community knowledge to dominate play-to-earn games.
The STZ token, which is designed to be a value-driven exchange mechanism for players exchanging rewards or renting gaming assets from the 99Starz NFT vault, underpins all community interactions.