Virtual Staging Vs Traditional Staging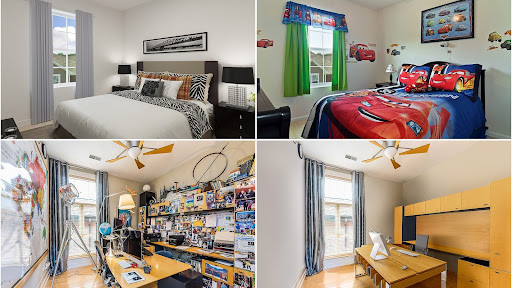 If you're considering using a home staging service, you may be wondering whether virtual staging is the right option for you. After all, it follows the same rules as traditional staging – you'll need an expert who knows about the real estate market to maximize the benefits of your home's appearance. This article will discuss the benefits of virtual staging over traditional staging and whether it's worth the investment. Read more to get more information!
Benefits of virtual staging over traditional staging
Virtual staging is a fast and cost-effective method of presenting a home to potential buyers. This method eliminates the need to change the space permanently, which can be an advantage if you have an older home that needs some TLC. The advantages also include a wider range of style options and a faster turnaround time. Here are some of the key benefits.
It takes advantage of the vast majority of the modern population. With 97% of home buyers beginning their search online, visual appeal is of the utmost importance. As such, listing photographs should be as beautiful as possible. It involves more than just a simple photo shoot. High-quality photographs can reveal minor imperfections that might be hidden by the traditional approach. It also helps sellers create custom environments that their target audience will be interested in.
Cost Difference
Another benefit is its cost-effectiveness. It is a lot cheaper than traditional staging. The price varies depending on the size of the property and the level of service you require. The costs can fluctuate depending on the market and demand, but it's often possible to receive a one-time fee. Your home will appear as though it has just been staged, which is key to attracting potential buyers.
Because this is so affordable, sellers in a sellers' market are unlikely to be motivated to spend thousands of dollars on costly repairs and improvements. The process of staging can seem counterintuitive in such an environment, but using it is a cost-effective way to present your property to potential buyers. Prospective buyers can envision themselves in the unit. This can significantly increase your chances of getting top dollar.
Ease of Moving
The benefits include the ease of showings without removing your furniture or rearranging the furnishings. Because your home will remain uncluttered during the viewings, prospective buyers will be able to see its true potential. This also reduces marketing costs, which is a major benefit for real estate investors. The advantages include the ability to make a property look larger, improved lighting, and a higher likelihood of an offer.
This allows you to target specific markets more effectively. With virtual staging, you can fill the rooms with what you like, giving your home the look and feel that buyers want. It's also easier to get a better idea of how the house will look once you move out. Traditionally, home staging is time-consuming and costly. Additionally, empty homes don't show as well as fully staged property and are harder to sell.
Cutting Corners
With virtually identical interior design and styling, the price of virtual staging services is much less than the cost of a complete redesign and physical restyling. While a full renovation can cost up to 3% of a property's list price, it can cost as little as 1% of that amount. While this may not seem like much, it's still worth mentioning. Services are gaining popularity among real estate agents and interior designers alike.
It is a great way to reduce staging costs while also showing the home to its full potential. Instead of moving furniture and fixing minor cosmetic damage, this allows sellers to sell a lifestyle. For example, a downtown condo owner can stage the property to reflect the advantages of a prime location. Potential buyers will be career-focused professionals, and it will help sellers reduce their expenses. This is especially helpful for those who don't have the time to stage their home in person.
Multiple Designs
Buyers can better envision themselves living in the home. Since it can zoom into every detail, viewers can see the entire property without ever having to leave the comfort of their own homes. This also saves sellers a great deal of time and money. Real estate agents will be able to spend more time promoting their listing than they would if they hired an interior designer to do the job for them.
Because virtual staging works on different demographics, it can be used to stage different types of homes. Traditional staging requires moving furniture and décor and can cost hundreds or even thousands of dollars, depending on the size and layout of the space. By contrast, it allows users to upload multiple photos of the same room with little or no effort, resulting in a better home for sale. It also helps home sellers eliminate any bad vibes from the property before taking photographs.
Time-Saving
With virtually staged images, the entire process only takes a couple of days. Virtual staging companies use creative 3D artists to add realistic furniture pieces to the image, giving it a professionally designed interior. These photos will also give potential buyers a sense of what to expect when they come to view the home. Services can save home sellers a lot of time, especially if they have to remove their furniture or change their daily routines.
The benefits are almost the same as with physical staging. It offers the same benefits as physical staging at a fraction of the cost. In fact, homes staged by professional home stagers often sell 75% faster than those that are not. However, with fewer resources, it can be very beneficial to smaller property owners. They can save a great deal of time and money. If you want to maximize the benefits of virtual staging, consider hiring a professional home stager.
Effectiveness
The effectiveness is enhanced by the lack of need for real furniture and decor items. This can help sellers refresh their homes without making permanent changes to them. This type of staging is ideal for older properties in need of TLC and for those homes where buyers have to approve a lot of changes before purchasing.
Another advantage is its ease of use. With the help of 3D models, it allows sellers to incorporate several styles and layouts in one home. With this, they can target the exact buyer persona they want to sell to. Another important advantage is that it can be used to show off the versatility of a home. This can be used to showcase the potential of an extra room.
While real staging is more expensive, there are some instances when it is not necessary. For example, a vacant home with expensive furniture is a tempting target for burglars. Burglars know how to look for vacant homes on real estate websites. This compromises the security of the website. The virtual staging method does not require real furniture and decor, thus giving a better experience to buyers.
This is effective for sellers who need to sell their high-rise apartments. It saves them time and money since there is no need to stage their homes. This method is less expensive than traditional staging, but it is not statistically comparable to real-life staging. Traditional staging may cost from $2,000 to $5,000 for one room, while this only costs a few hundred dollars. The virtual staging is an excellent option for these homeowners and is highly recommended for high-rise apartment sellers.
Jairaj Bhattacharya, Arnav Pyasi, Shikhar Gupta, and Shashank Pandey The Pioneers of Edtech Common Sense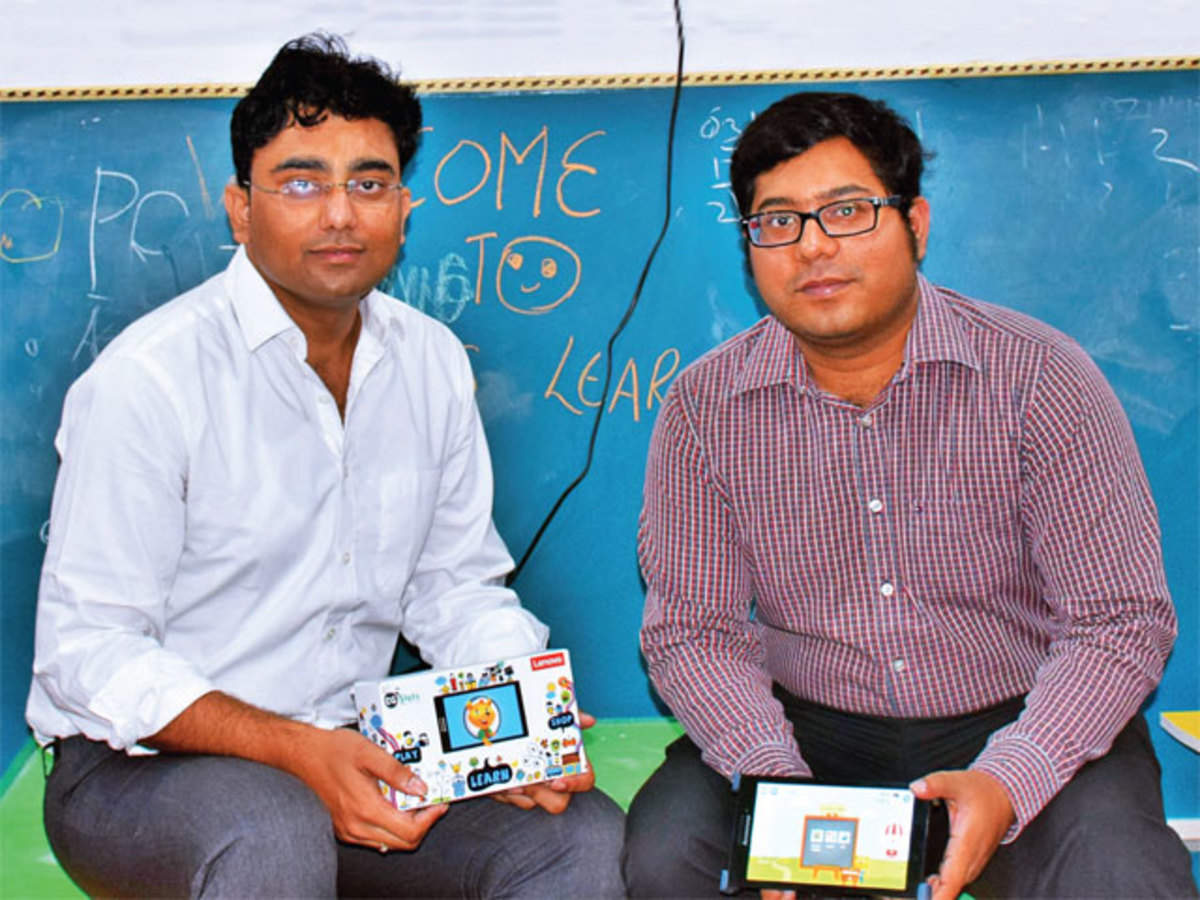 In the realm of India's booming edtech industry, where the chase for funds and rapid expansion often takes center stage, a quartet of entrepreneurs has forged their path with a different approach. Jairaj Bhattacharya, Arnav Pyasi, Shikhar Gupta, and Shashank Pandey, the minds behind ConveGenius, have exemplified the power of common sense in navigating the complex world of education technology. Their journey began in 2014 when Jairaj Bhattacharya and Shashank Pandey, both engineering graduates from the International Institute of Information Technology, Hyderabad, ventured into the social enterprise and impact segment of edtech. They embarked on a mission that set them apart from the conventional edtech founders of their time. Their vision was audacious yet clear: to provide high-quality educational content to an astounding 100 million children from middle- and low-income households across India.
What made their approach unique was the decision to offer this education for free. It was a decision rooted in common sense. They recognized that their target audience lacked the financial means to pay for educational resources. Drawing inspiration from tech giants like Google and Facebook, who offered their products for free to achieve massive scale, Bhattacharya and Pandey saw the potential for impact through a similar strategy. In the fast-growing edtech landscape of 2014, where venture capital was pouring into the sector, Bhattacharya and Pandey remained focused on their mission. They were not driven by the fear of missing out (FOMO) on funding rounds but by a genuine sense of purpose. They possessed an unwavering belief in the importance of what they were doing and never felt pressured to conform to industry norms.
In a market where edtech startups were raising substantial sums, ConveGenius managed to secure just one angel investor in 2015, who contributed a modest sum of Rs 25 lakh. Undeterred, they persisted, and in 2016, they raised a seed round of $1 million. Throughout this period, they remained acutely aware that investors were not queuing up to back their socially impactful edtech model. This awareness became one of their key strengths. While many startups were chasing vanity metrics like user engagement, Bhattacharya and his team focused on the fundamentals of building a sustainable edtech business. They understood that having thousands or millions of users did not automatically translate into significant revenue. Their emphasis on user retention and stickiness set them apart from others in the industry.
One striking example of their approach is ShareChat, a social media platform backed by Google. ShareChat had a massive user base of 400 million monthly active users by December 2022, with a valuation exceeding $5 billion. However, over 60 percent of its revenue in FY23 came from advertising services rather than direct user payments. Bhattacharya understood that having a large user base did not guarantee proportional revenue growth.
ConveGenius's journey has been characterized by steady, sustainable growth rather than meteoric rises and dramatic falls. Their revenue from operations increased from Rs 13.5 crore in FY21 to Rs 46.7 crore in FY23, with losses growing modestly from Rs 6.87 crore to Rs 7.8 crore during the same period. This performance stands out, especially when compared to some of their peers in the edtech industry. For instance, FrontRow, an edtech platform for non-academic skills, raised significant funding but ultimately shut down in July. In contrast, ConveGenius, with its lean approach, managed to make a meaningful impact with fewer funds raised.
Amidst the challenges of 2022, when edtech venture funding declined, Bhattacharya faced pressure from various quarters to diversify beyond edtech. However, he viewed the market downturn as an opportunity to be more aggressive, emphasizing the importance of doing less and achieving more. His common-sense approach, combined with a lean team and a lack of heavy operational and administrative machinery, allowed ConveGenius to stay on its unique path. In reflecting on his journey as a social impact edtech founder, Bhattacharya remains humble. He does not consider himself a genius, noting that he possesses an average IQ. However, his journey and the success of ConveGenius exemplify that genius lies not in extraordinary intellect but in the thoughtful application of common sense.
The story of Jairaj Bhattacharya, Arnav Pyasi, Shikhar Gupta, and Shashank Pandey serves as an inspiring example of how entrepreneurs can make a lasting impact by staying true to their mission and relying on common sense to navigate the complexities of the business world. In an industry often dominated by hype and excessive spending, ConveGenius stands as a beacon of thoughtful, sustainable growth.
Kaushal Shetty Transforming Lives with Nostos Homes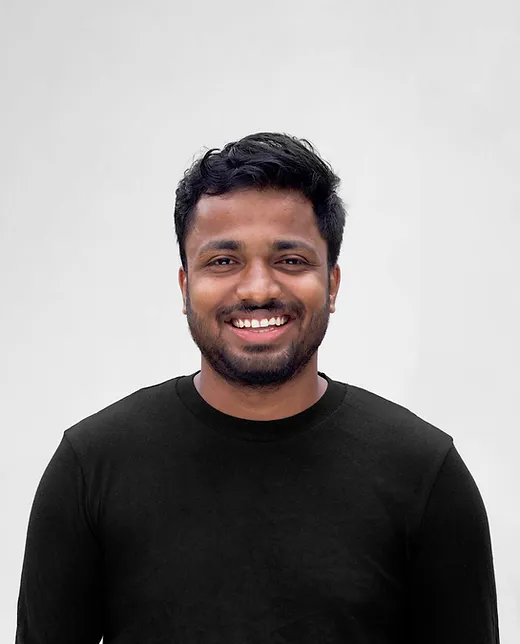 In a world where innovation is often synonymous with profit, Kaushal Shetty stands out as a beacon of hope. At the age of 27, he is not only a Senior Product Manager at Mastercard but also the Co-founder and CEO of Nostos Homes, a non-profit organization with a noble mission – to provide shelter, dignity, and safety to displaced persons. The story of Nostos Homes is deeply personal for Kaushal Shetty. Hailing from a village plagued by annual floods, he intimately understood the plight of those who were forced to leave their homes due to natural disasters. His own journey from his flood-ravaged village to the bustling metropolis of Mumbai shaped his perspective and fueled his determination to make a difference.
Modular, Lightweight, and Transportable Shelters
Nostos Homes took shape as a solution to a pressing global problem – the plight of displaced persons. The organization designs and builds modular, lightweight, and easily transportable shelters. These shelters serve as a robust and safe alternative to the conventional tent, providing not just a roof over one's head but also a semblance of privacy, dignity, and safety during times of crisis. One of the remarkable aspects of Nostos Homes' shelters is their cost-effectiveness. These shelters come at a price point comparable to traditional tents, making them accessible to those who need them the most. For displaced individuals and families, Nostos Homes' shelters represent more than just a physical structure; they symbolize hope and the promise of a better tomorrow.
Nostos Homes' reach extends far beyond the borders of India. While the organization has provided its innovative shelter solutions in Assam and Nagaland, its impact has also been felt in Africa. The modular shelters have not only improved living conditions but have also instilled a sense of security among displaced communities. Kaushal Shetty's vision for Nostos Homes goes beyond providing shelter to a few. He envisions a world where his organization's solutions can make a significant impact on a global scale. To turn this vision into reality, Nostos Homes is actively engaging with governments and agencies, exploring partnerships that can help scale up their operations.
Kaushal Shetty's journey is a testament to the transformative power of social entrepreneurship. With a strong sense of purpose and a commitment to making a difference, he has harnessed his skills as a product manager to create real-world solutions that address one of humanity's most pressing challenges – displacement.
Kaushal Shetty's dual role as a Senior Product Manager at Mastercard and the CEO of Nostos Homes exemplifies the fusion of technology, compassion, and innovation. Through Nostos Homes, he has demonstrated that profit is not the only driving force behind innovation. Sometimes, it's the desire to alleviate human suffering, to provide shelter and security to the vulnerable, and to restore dignity and hope to those who have lost everything. Kaushal Shetty's journey is an inspiration to all, a reminder that each of us has the power to make a positive impact on the world, regardless of our age or circumstances.
Genrobotics Revolutionizing Cleaning and Rehabilitation with Robotics
In the heart of India's bustling tech landscape, where innovation thrives and new frontiers are explored, a group of visionary individuals came together to create Genrobotics. Arun George, Nikhil NP, Rashid K, and Vimal Govind MK, all in their late twenties, are the co-founders of this ground-breaking venture that has set out to revolutionize several industries through the power of robotics.
Founded in 2017, Genrobotics embarked on its journey with a singular mission – to eradicate the perilous and inhumane practice of manual scavenging in India. Manual scavenging, a practice that had claimed far too many lives, was about to meet its match in the form of a revolutionary robot scavenger.
Robots to the Rescue:
Genrobotics' flagship creation, the robot scavenger, is designed to perform tasks that were previously done by manual scavengers. These robots not only ensure efficiency and precision but, more importantly, they eliminate the life-threatening risks associated with manual scavenging. It's a giant leap towards safeguarding the dignity and lives of those who were once forced into this. The impact of Genrobotics was not confined to ending manual scavenging alone. The company's visionary founders set their sights on broader horizons, seeking innovative solutions for the healthcare, sanitation, oil, and gas sectors. With an unwavering commitment to enhancing human lives through automation, they ventured into creating robots catering to various cleaning requirements.
Genrobotics' influence spread like wildfire. The company's solutions found favor with 85 urban local bodies across 17 states and three union territories in India. Its robot scavengers and other cleaning robots became integral to maintaining cleanliness and hygiene in numerous areas. One of Genrobotics' most commendable initiatives is its rehabilitation program. While automation was improving sanitation and safety, it also had the potential to displace manual scavengers from their livelihoods. To address this, the company introduced a comprehensive rehabilitation program. The rehabilitation program initiated by Genrobotics has transformed the lives of thousands of former manual scavengers. With a focus on imparting skills that are directly aligned with operating and maintaining the robots, the program ensures that these individuals don't lose their source of income due to automation.
To date, Genrobotics' rehabilitation program has benefitted over 3,000 people. This remarkable feat showcases the company's commitment not only to technological innovation but also to the welfare and upliftment of those who were once marginalized. As Genrobotics continues to push the boundaries of what's possible with robotics, the co-founders, Arun George, Nikhil NP, Rashid K, and Vimal Govind MK, remain steadfast in their commitment to creating solutions that enhance the human experience. Their journey, which began with the noble goal of ending manual scavenging, has expanded to encompass multiple industries and sectors, with a focus on improving lives and preserving human dignity.
In a world where technology often takes centre stage, Genrobotics stands out as a beacon of innovation with a heart. The co-founders' dedication to tackling societal issues with cutting-edge technology while simultaneously empowering individuals through rehabilitation is a testament to the positive impact that tech-driven social entrepreneurship can have on our world. As they continue to pioneer advancements in the field of robotics, Genrobotics serves as an inspiring example of what can be achieved when visionary minds come together with a shared purpose.