Venture Visionary: Sanjay Mehta's 100X.VC Paves the Way for Indian Start-up's
In the dynamic landscape of India's venture capital scene, Sanjay Mehta stands out as a trailblazer with a vision to revolutionize start-up funding. Widely recognized for his spectacular exits, including the 280x return from Oyo Rooms in 2016, Mehta has become a celebrated figure in the country's entrepreneurial circles. However, it's not just about the notable successes; Mehta's focus on fostering innovation led him to establish 100X.VC, an initiative aimed at transforming the start-up funding ecosystem in India.
While Mehta has made impactful personal investments through his family office, Mehta Ventures, his journey took an intriguing turn two years ago with the inception of 100X.VC. This venture marked a shift from being an investor to an entrepreneurial enabler. With the mission to invest in 100 startups every year, Mehta aimed to showcase these startups by committing his personal funds. This not only brought visibility but also added credibility to these budding ventures, making it easier for them to secure subsequent rounds of funding as they progressed.
Mehta identified key challenges within India's nascent startup ecosystem, particularly the time-consuming process of closing deals and the prevalence of marketing-centric angel funding. To address these issues, he envisioned 100X.VC as a transparent platform that injects risk capital—Rs 2.5 million as the first investment—into each of the 100 startups annually. The approach aimed to eliminate friction in the fundraising process, especially for early-stage startups dealing with uncertain valuations.
To formalize and simplify seed funding, Mehta introduced the iSAFE note (India Simple Agreement for Future Equity). This document, resembling a convertible note, offers advantages such as not reflecting as debt on a startup's books and avoiding repayment obligations if the venture doesn't succeed. By investing approximately Rs 2.5 million in each portfolio company initially, 100X.VC secures the right for future equity during subsequent funding rounds, streamlining transactions and facilitating collaboration with other angel investors.
Beyond funding, Mehta envisioned 100X.VC as a hub for continuous engagement and mentorship. The firm adopted the motto "Mentoring Unlimited," emphasizing support beyond financial aspects. From hiring and pricing strategies to business model development and even guiding founders through pivotal moments like business model pivots, 100X.VC aims to be a catalyst for sustained start-up growth. Mehta's commitment to empowering start-ups extends to open-sourcing the iSAFE note. By making this simplified funding document available to all, he has facilitated smoother transactions, minimizing legal complexities and reducing financial burdens on founders. This move aligns with 100X.VC's overarching philosophy of fostering entrepreneurship and innovation.
One notable aspect of 100X.VC is its sector-agnostic investment strategy. From banana chips ventures to robotics and drone companies, Mehta and his team seek out start-ups with large market opportunities. The firm's focus on moon shot investments is evident in its support for ventures like Kroop AI, which detects deep fakes, and Talkie, developing a voice-only collaboration tool. Start-up's under the 100X.VC umbrella praise the founder-friendly environment fostered by Mehta and his team. The firm's commitment goes beyond providing capital, with portfolio companies valuing the downstream impact on their growth. Founders appreciate the guidance, networking opportunities, and valuable introductions to potential investors and clients facilitated by 100X.VC.
As India's startup ecosystem evolves, Mehta reflects on the transformation he has witnessed over the past decade. The rise of well-educated founders, increased government support, and a growing entrepreneurial spirit are promising signs. However, he emphasizes the need for more domestic capital involvement to reshape the landscape. Mehta envisions a future where Indian corporations actively contribute to the startup ecosystem, creating a more sustainable and self-reliant innovation environment.
In addition to its investment activities, 100X.VC operates Gurukul, an online education portal aimed at aspiring entrepreneurs. Mehta sees knowledge sharing as a crucial component in nurturing the next generation of successful founders. The platform consolidates insights from experienced founders, providing valuable information to guide new entrepreneurs on their journeys.
Mehta's optimism for the future is grounded in the belief that India is on the brink of a significant change in its startup landscape. As more startups emerge and thrive, he envisions a scenario where domestic investors play a pivotal role, reducing reliance on global giants. The quest for more "Tata acquiring BigBasket" moments rather than foreign acquisitions underscores his vision for a self-sufficient and robust entrepreneurial ecosystem in India.
Srikumar Misra: Revolutionizing the Dairy Industry with Milk Mantra's Disruptive Journey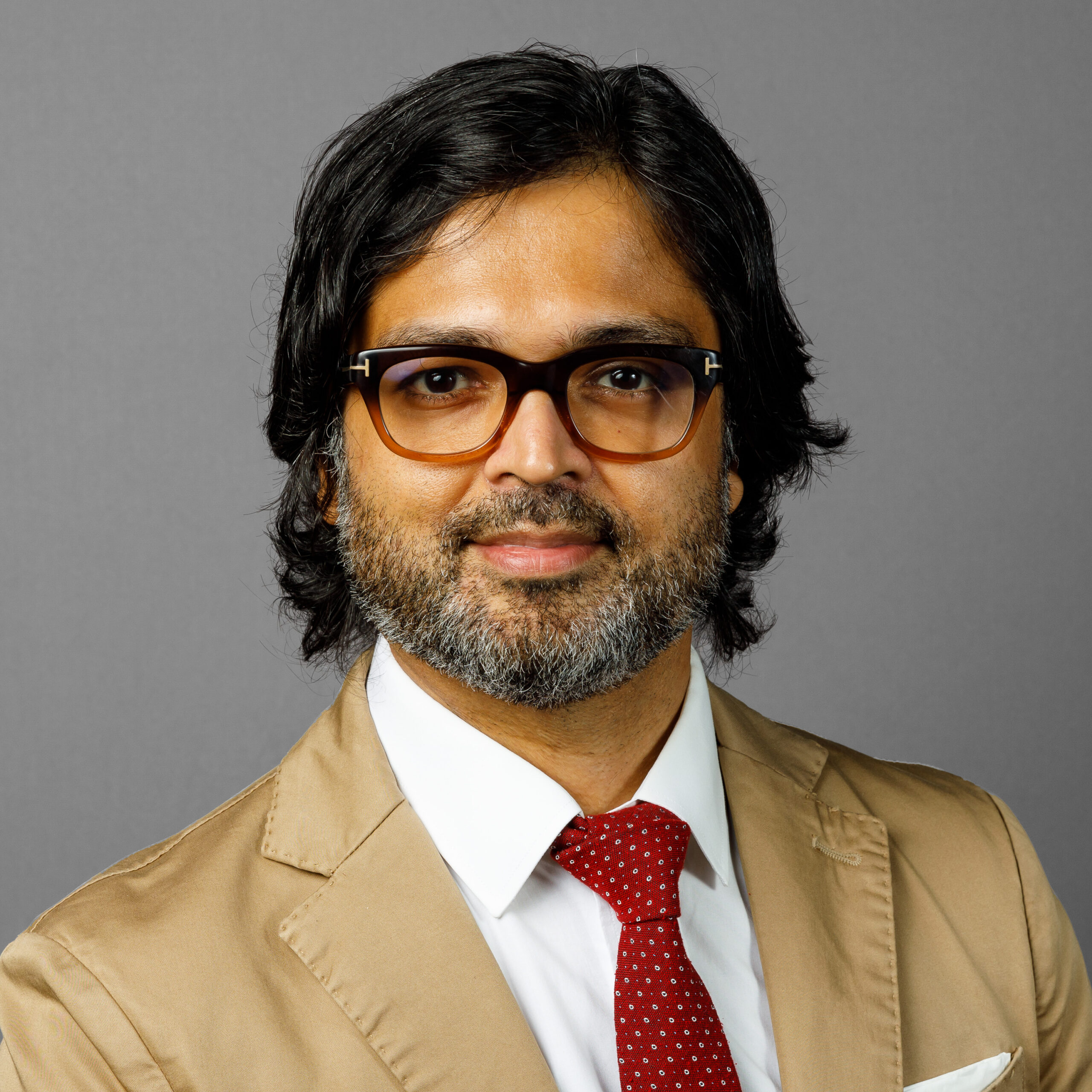 In 2011, the dairy landscape in Odisha faced a formidable challenge – booth capturing by the state milk cooperative. Amidst this, Srikumar Misra, a former director of mergers and acquisitions at Tata Global Beverages, envisioned a transformative solution. His brainchild, Milk Mantra, emerged in August 2009 as a dairy start-up poised to disrupt traditional dairy business models.
Misra's vision for Milk Mantra was clear – to revolutionize the dairy sector by infusing technology and challenging the low-margin, high-volume norm. The journey began with the introduction of Milky Moo, a premium brand that promised a unique value proposition – no more boiling required. This claim was backed by a groundbreaking three-layer 'Tripak' packaging, ensuring freshness by preventing light damage.
Despite being priced 20 percent higher than competitors, Milky Moo found success, tapping into the market's demand for a mass-premium brand. Srikumar Misra's strategic decision to focus on ethical sourcing and transparency further differentiated Milk Mantra in the competitive dairy industry.
The disruption continued with a novel approach to milk supply. Misra adopted a hyperlocal strategy, employing a fleet of 40 delivery boys to directly reach consumers in Bhubaneswar, bypassing traditional retail chains. Although challenging without the convenience of a mobile app, this approach allowed Milk Mantra to establish a direct connection with consumers, leading to rapid expansion beyond the city.
From delivering to 600 households daily, Milk Mantra's success soared. Revenue jumped from ₹4 crore in FY12 to ₹44 crore in FY14, and within the next three years, it surpassed ₹150 crore. By FY19, the company achieved the milestone of being a ₹200-crore entity. Despite a decade-long journey, FY21 marked the first profitable year, with a profit of just under ₹10 crore.
Srikumar Misra's commitment to governance, transparency, and ethics set Milk Mantra apart in an industry notorious for non-structured practices and compromised quality. While the journey to profitability took time due to the inherent costs of establishing high governance standards, Misra prioritized building a company with enduring values over immediate profitability.
Investors, including Aavishkaar Venture Capital and Fidelity Growth Partners, commend Milk Mantra's performance, considering it a potential model for launching disruptive consumer brands in India. Srikumar Misra's conscious capitalism approach, combining profitability with social impact, resonates with stakeholders and sets new benchmarks for the industry.
The strategic choice to stay regionally focused rather than pursuing aggressive pan-India expansion reflects Misra's nuanced understanding of the Indian market. Despite having the backing of marquee investors, he emphasizes the importance of avoiding capital-driven expansion in a market like India, advocating for a measured and sustainable growth approach.
Milk Mantra's journey also underscores the significance of learning from setbacks. Misra's decision to pull back on the MooShake venture in 2016 highlights the importance of balancing boldness with practicality. The company's pivot to a profitable model before aggressive growth showcases the wisdom of consolidating strengths in the home market before venturing wider.
As Milk Mantra introduces the Daily Moo subscription app, aiming to become East India's largest subscription-based food app, Srikumar Misra's vision remains clear – to woo and 'moo.' His commitment to the regional playbook and building a strong, socially responsible brand sets a precedent for other entrepreneurs in the ever-evolving Indian business landscape.
Shaping the Future of Healthcare: Practo's Visionary Duo – Shashank ND and Abhinav Lal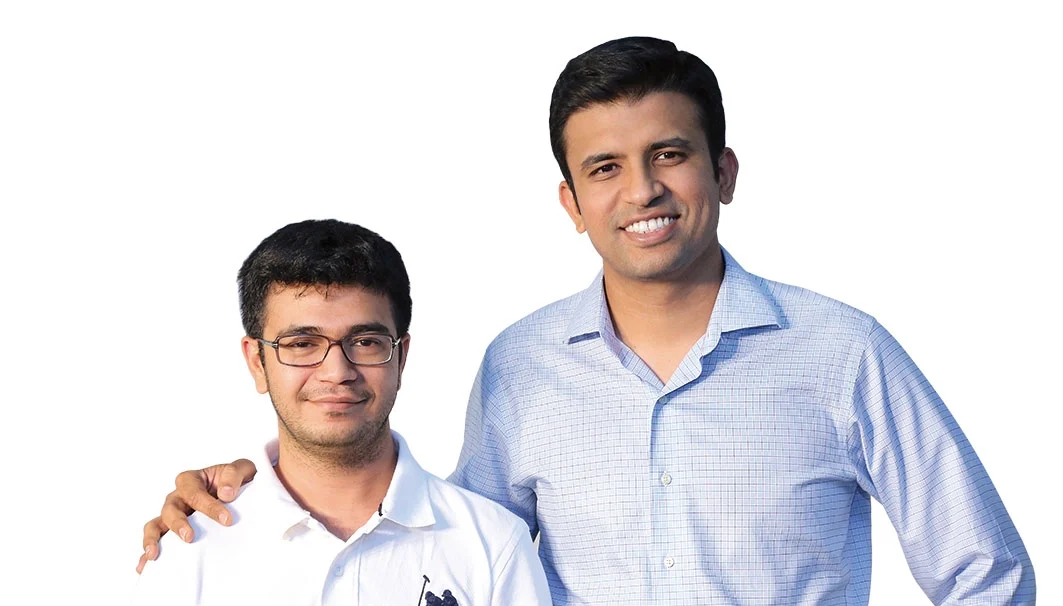 In the realm of digital health innovation, Shashank ND and Abhinav Lal, the dynamic duo behind Bengaluru-based Practo, have emerged as pioneers, revolutionizing how individuals approach their healthcare needs. Their journey, marked by foresight, technological prowess, and a commitment to holistic healthcare, has propelled Practo to the forefront of the Indian healthtech landscape.
One of Practo's standout moments came during the challenging times of the COVID-19 pandemic. The crisis acted as a catalyst, accelerating the adoption of digital health solutions. Shashank ND, the co-founder and CEO, recalls how the growth they anticipated over several years unfolded in a matter of months. The pandemic not only heightened the demand for online consultations but also unveiled a significant shift in people seeking mental health support more willingly.
Abhinav Lal, the co-founder and CTO, emphasizes that India is experiencing a revival in understanding the interconnected nature of health issues. Practo seized this opportunity to position itself as the go-to online platform for a holistic approach to healthcare, going beyond episodic consultations.
Practo's journey into the digital health space has been multifaceted. The platform, which initially focused on aiding users in finding and consulting with doctors, witnessed a seismic shift during the pandemic. Online consultations saw a massive surge, with tele-consultations spiking by three times over the previous year in 2020. The company's strategic investments in technology paved the way for seamless real-time appointment bookings, with over 25,000 doctors now providing online consultations. Practo's commitment to training these doctors through its 'academy' underscores its dedication to maintaining high standards in online healthcare delivery.
Beyond consultations, Practo diversified into at-home diagnostics and medicine delivery, complementing its core offerings. The comprehensive software stack developed by Practo, fueled by investments and strategic acquisitions, stands as the largest in India, setting it apart from competitors.
Practo's vision extends beyond merely facilitating doctor-patient interactions. Shashank ND envisions a shift from episodic healthcare to a more continuous and holistic model. The platform encourages users to view their healthcare needs comprehensively, storing historical information about illnesses and medications. This approach aligns with the changing landscape of healthcare in India.
Government initiatives, such as the National Digital Health Mission and plans for a unified health ID, bolster Practo's mission. These initiatives, likened to the impact of the Unified Payments Interface (UPI) on digital payments, create a conducive environment for a paradigm shift in managing health data.
As Practo looks to the future, Abhinav Lal emphasizes the role of artificial intelligence (AI) and machine learning (ML) in augmenting the capacity and capabilities of doctors. While acknowledging the human-centric nature of healthcare, Lal envisions technology bridging the gap in India's doctor-patient ratio, especially beyond metropolitan areas. Practo's recent product, 'Practo Plus,' a subscription offering various services, has garnered traction among both individuals and corporate businesses. Lal sees AI and ML as tools to address India's healthcare challenges, intervening early in lifestyle diseases and enhancing the overall health infrastructure.
While Practo isn't profitable yet, the trajectory suggests a promising future. Gross margins have increased from 10 percent in FY18 to 35 percent in FY20. An IPO, potentially three to four years away, looms on the horizon, as Practo continues to scale its operations. Shashank ND and Abhinav Lal's venture, born out of a need to streamline healthcare access, has evolved into a comprehensive ecosystem. As Practo pioneers innovations in digital health, their commitment to doing good while building a sustainable business positions them as trailblazers in India's healthtech landscape.
Empowering Minds: Richa Singh's YourDost App Redefining Mental Well-being in Corporate India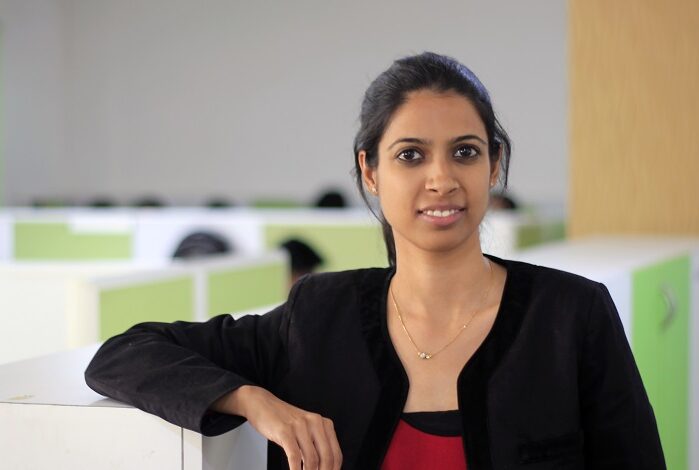 The COVID-19 pandemic has not only reshaped our understanding of physical health but has also brought to the forefront the importance of mental well-being. In the wake of financial uncertainties, shifting relationship dynamics, and reduced human interactions, a surge in mental health issues such as stress, anxiety, and depression has prompted the development of apps dedicated to supporting mental well-being.
One such impactful app is YourDost, founded by Richa Singh in 2014. Unlike many mental health apps available to individuals, YourDost operates on a subscription-based model exclusive to companies. With clients including esteemed organizations like the CK Birla Group, Capillary Technologies, upGrad, and educational institutes such as IIT Delhi and IIT Madras, YourDost is making significant strides in addressing the mental health needs of the corporate sector.
In the past year, YourDost has witnessed a substantial increase in sessions related to issues such as anxiety, anger, frustration, and loneliness. Richa Singh, the founder, notes a 120 percent rise in the number of sessions taken by working professionals as lockdowns were initiated. The platform, catering to more than 100 corporates in the past year, has proven to be a crucial resource for employees dealing with the psychological impact of the pandemic.
YourDost stands out with its subscription-based model, providing companies access to over 900 experts available round the clock. The platform addresses a myriad of issues triggered by COVID-19, emphasizing anxiety management, relationship challenges, and burnout prevention. The app's success is underscored by its ability to engage more than 100 corporates and secure $1.6 million in two rounds of funding.
Aneesh Reddy, co-founder and CEO of Capillary Technologies, one of YourDost's earliest angel investors and clients, highlights the growing acknowledgment of mental health issues in the corporate sector. He sees a substantial opportunity for platforms like YourDost in the post-pandemic era, as corporations seek a scientific approach to emotion wellness programs as a long-term investment.
In a country where mental health resources are limited, with only 30 psychiatrists for every 10 million people, YourDost plays a pivotal role in bridging the gap. The app provides an avenue for individuals to seek professional help conveniently and confidentially. It is a welcome addition to the growing ecosystem of mental health apps, which includes platforms like Mindhouse, Evergreen Club, and ThinkRight.me, addressing the mental well-being of individuals.
Mindhouse, launched in April 2020, focuses on making meditation and yoga-based mental wellness solutions accessible and affordable. Pooja Khanna, co-founder of Mindhouse, notes the tremendous uptake of live interactive classes, offering content on guided meditation, yoga, natural soundscapes, music, podcasts, and sleep stories. With over 2 lakh downloads since its launch, Mindhouse has become a valuable resource for users combating stress and anxiety.
As the mental health app landscape evolves, it's essential to recognize their role as complementary tools rather than substitutes for professional mental health care. Tanuja Babre, program coordinator at iCALL, Tata Institute of Social Sciences (TISS), emphasizes that while these apps are resourceful, they cannot replace professional mental health care. However, they serve as valuable supplements for symptom management and self-awareness.
Apps like YourDost are crucial contributors to breaking the stigma associated with mental health in India. With its corporate-focused approach, the platform not only addresses immediate concerns but also lays the groundwork for a broader mental health movement. Richa Singh's vision has positioned YourDost as a catalyst for change, creating a more inclusive and supportive environment for mental well-being in corporate India.