The Aligarh DM Who Sent Dr Kafeel Khan To Jail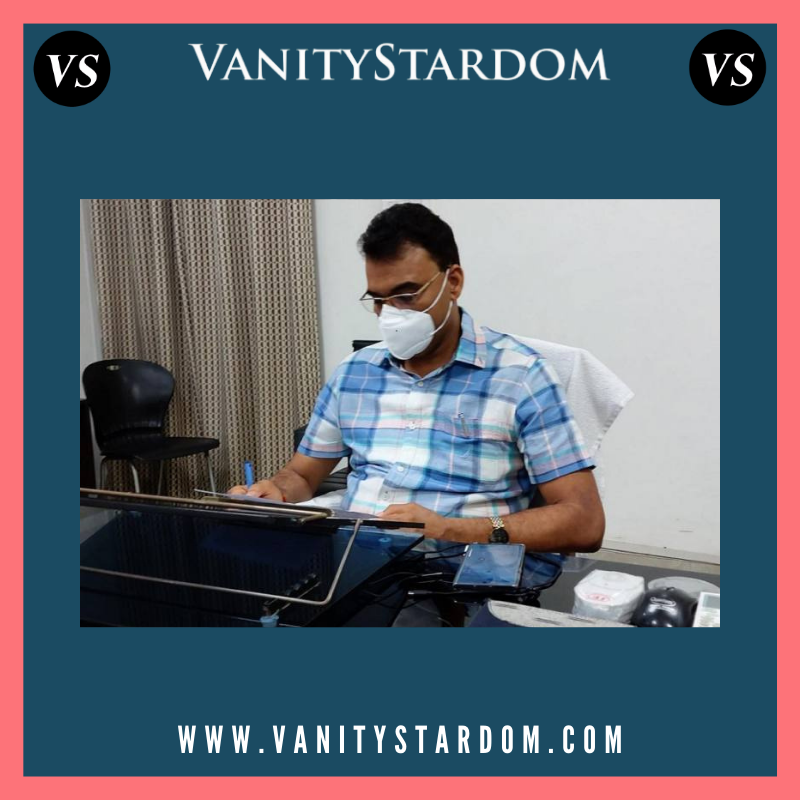 The Allahabad High Court, while releasing Dr Kafeel Khan from Mathura Jail, has observed that Dr Khan's speech is not such that "a reasonable man could have arrived at a conclusion as the inference drawn by the District Magistrate, Aligarh."
Chandra Bhushan Singh, District Magistrate of Aligarh, had invoked section 3(2) of The National Security Act, 1980 on February 13 and passed an order to continue the detention of Dr Khan.
His order came after the Chief Judicial Magistrate of Aligarh granted bail to Dr Khan on February 10 in a case in which it has been alleged that he addressed a gathering of 600 students at Aligarh Muslim University on December 12 and incited them for communal violence.
The Allahabad High Court set aside the order of detention under NSA on September 1 and released Dr Khan from Jail.
Commenting on the rationale behind the DM's order the court said, "Our anxiety is only to assess that as to whether a reasonable man could have arrived at a conclusion as arrived by the District Magistrate, Aligarh? Prima facie, the speech is not such that a reasonable man could have arrived at a conclusion as the inference drawn by the District Magistrate, Aligarh."
When contacted, Singh didn't respond to the HC's observations.
This is not the first time that Singh has courted controversy. Before being appointed as DM, Aligarh, he held various positions such as DM and Collector of Azamgarh and Sonbhadra. Appointed as IAS on August 13, 2014, he started his career as Joint Secretary to the Govt of UP Irrigation & Water Resource Dept in Lucknow.
Controversy Surrounding the Wikipedia Page Creation for Riccardo Ponzio
In recent times, a controversy has emerged surrounding the creation of a Wikipedia page for Italian racing driver Riccardo Ponzio, hailing from Pescara. The dispute revolves around the completion of payment for the services rendered by Media Hub, a digital media company responsible for drafting and publishing Mr. Ponzio's Wikipedia page on Simple English Wikipedia, an official Wikipedia platform. This article aims to provide an objective overview of the situation while highlighting the potential implications for both parties involved.
Background:
Riccardo Ponzio, a notable Italian racing driver, engaged the services of Media Hub to create and publish his personal Wikipedia page. An agreement was reached, and the client made an initial upfront payment, signifying his commitment to the project.
Development:
The team at Media Hub worked diligently to craft and publish the Wikipedia page in accordance with the agreed-upon terms and guidelines of Wikipedia. Once the page was completed and made live on Simple English Wikipedia, the client, Riccardo Ponzio, was expected to fulfill the remaining payment as per the contractual agreement.
Controversy:
However, after the successful publication of the Wikipedia page, a controversy arose when Mr. Ponzio allegedly refused to make the final payment. Despite several attempts by the Media Hub to reach out to Mr. Ponzio through various communication channels, including Instagram and email, there was no response from him. It has been reported that Mr. Ponzio even read the messages and emails but did not engage in any further communication regarding the matter.
Potential Implications:
The dispute surrounding the payment for the Wikipedia page creation has raised concerns for both parties involved. Media Hub may face financial repercussions for the services they rendered, while Riccardo Ponzio's reputation could be negatively affected if the situation remains unresolved. Furthermore, this controversy might discourage other potential clients from engaging in similar projects with either party.
Resolution:
Media Hub has expressed its willingness to work towards a resolution of this dispute and has extended an offer to Mr. Ponzio to discuss the matter and find an amicable solution. The media company remains committed to professionalism and integrity in handling this matter and hopes to resolve it in a fair and equitable manner.
Conclusion:
The controversy surrounding the Wikipedia page creation for Riccardo Ponzio highlights the importance of clear contractual agreements and open communication between service providers and clients. It is essential for both parties to uphold their commitments to maintain trust and professionalism in business relationships. The resolution of this dispute remains uncertain, but it serves as a reminder of the potential challenges that can arise in the world of digital media and client-service provider relationships.
Text Broadcast: Boosting Brand Awareness and Engagement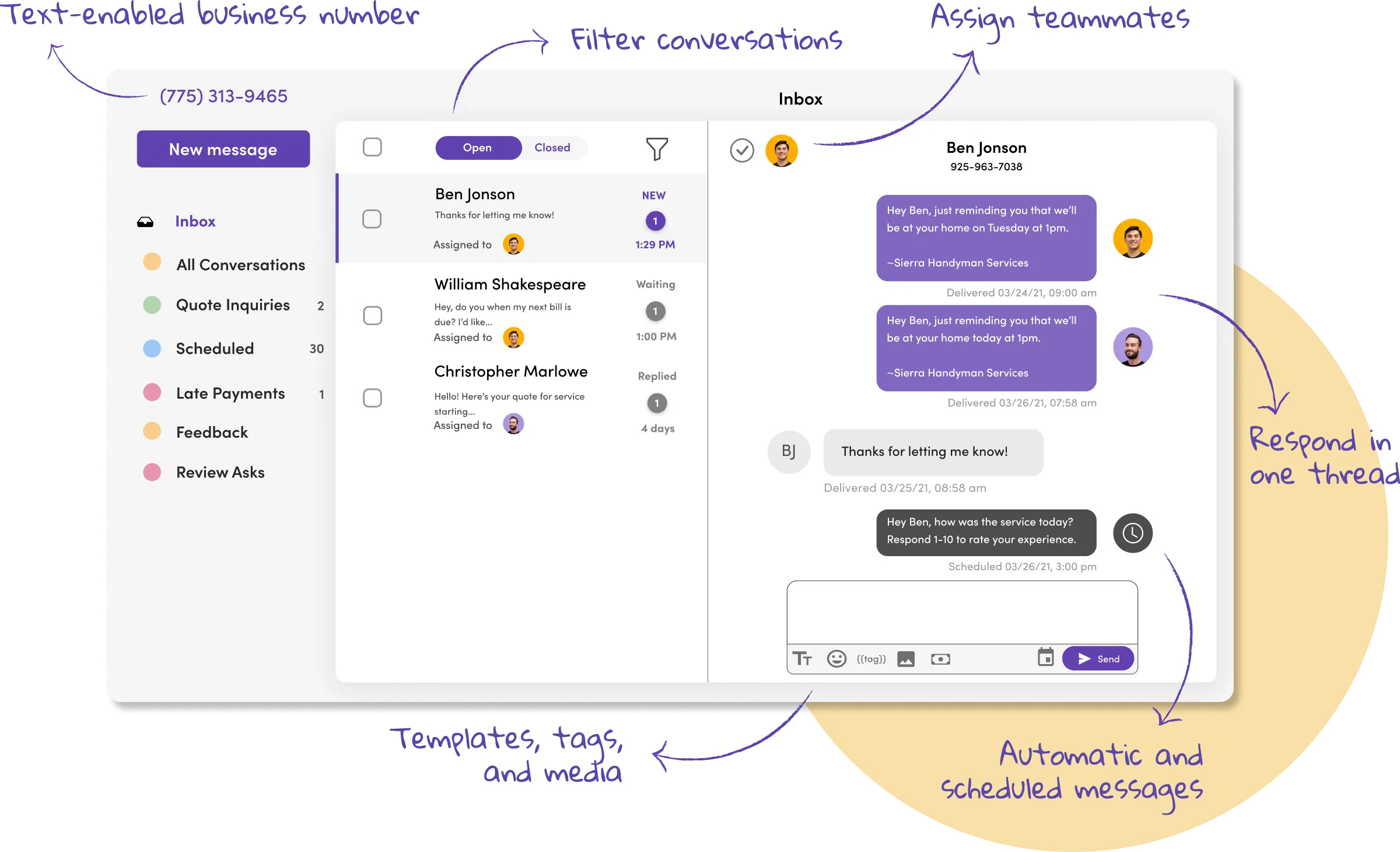 Brand awareness and engagement are two essential aspects to consider when it comes to the success of a business. Brand awareness refers to how familiar people are with a particular brand or product. It is about creating an image in the minds of customers and potential customers so that they recognize and remember your brand when making decisions.
Engagement is all about connecting with these people, building relationships and getting them to interact with your brand in some way. This could include anything from signing up for an email list, buying a product, or even just sharing content on social media. SMS broadcasts have become a popular tool for businesses to boost both brand awareness and engagement, and it's important to understand it fully in order to get the most out of it.
Understanding Text Broadcasting
Text broadcasts are a type of mass communication that involves sending out messages or notifications via SMS (Short Message Service). This is a direct way to reach customers and potential customers since almost everyone has a mobile device these days. Text messages can contain anything from information about sales and promotions to special offers and discounts. Text broadcasts have become an invaluable tool for companies because of how easy and efficient it is to reach large numbers of people, and that's not the only benefit.
Benefits of Text Broadcasting
SMS broadcasting offers many advantages for businesses when it comes to boosting brand awareness and engagement. It is estimated that almost 95% of texts are opened, compared to only 15-20% of emails. One of the main reasons for this success rate is that people are more likely to stop and read a text message than they are an email, making it easier to get your message across.
Secondly, text broadcasts can be tailored specifically to target certain demographics and help you reach the right audience. This allows for more efficient use of resources since you don't have to worry about wasting money on ineffective advertising that won't reach the right people.
Thirdly, text broadcasts are an excellent way to increase customer engagement. Text messages can be used to direct customers to your website or social media pages, encouraging them to interact with your brand in some way. By creating a sense of immediacy and urgency, you can encourage people to take action without having to wait for long periods of time. Lastly, text broadcasts are incredibly cost-effective. Unlike other forms of advertising, you only pay for the messages that are sent out and not for those that don't get opened. This means that your marketing budget can go much further with text broadcasting than it would with other traditional methods.
Boosting Brand Awareness and Engagement: Getting Started
Firstly, it's important to make sure every SMS broadcast is well-crafted and engaging. Make sure the language is clear and concise so that people can understand it quickly and easily. You also want to make sure you have a strong call-to-action that encourages customers to take action right away.
Secondly, consider segmenting your messages based on customer preferences. This way, you can tailor each text broadcast to target certain demographics and ensure that the right people are getting your messages. This will also help you increase engagement as customers are more likely to interact with something that is relevant to them.
Thirdly, make sure you measure and track the performance of your text broadcasts. By tracking how many people opened a message, clicked on a link, or bought something, you can get an idea of how effective your campaigns are. This will help you refine future text broadcasts in order to ensure maximum success. Finally, don't forget to use other marketing channels in conjunction with text broadcasts. While text broadcasting is a powerful tool, it should be used as part of an integrated campaign that includes other strategies such as email marketing and social media.
Clearly, text broadcasts are a great way to boost brand awareness and engagement. By understanding how it works and taking advantage of its many benefits, you can ensure that your business is getting the most out of this powerful tool. Just remember to craft well-crafted messages, segment your audience, track performance and use other channels in tandem with text broadcasting.
The Process of Car Transport in Pennsylvania
Relocating to a new state or buying a car from another state can be exciting. Car transportation is essential when you don't wish to drive your own vehicle.
However, car transport is more than just a convenience. It is also necessary for people moving long distances and can't afford to drive their cars and those who have bought a car online and need to get it shipped to their homes.
We will walk you through the Pennsylvania car transport process, covering the basics of everything you need to transport your car. Our tips will help you figure out how to
research reputable companies, how to choose the appropriate transport method to safely and securely transport your vehicle, and how to inspect your vehicle after it arrives.
The Many Economic Advantages of Car Transport
Transporting your car can be quite daunting, with numerous challenges to overcome. Pennsylvania's top car transport companies excel in making the entire car transport process smooth and stress-free. The best car transport companies in Pennsylvania offer competitive rates without compromising the quality of their services.
And the best part? You don't have to drive yourself! Imagine not worrying about navigating unfamiliar roads or spending hours behind the wheel. After you hire a car transport company, you let them handle everything.
How to Find a Reputable Car Transport Company
The first thing you should do to transport your car safely is to find a reputable car transport company. You can begin by researching different car transport companies online. Look for companies with good reviews, fair pricing, and the appropriate licenses and insurance. Don't rely on the first company you find; compare prices and services before choosing.
4 Factors to Consider When Selecting a Good Car Transport Firm
When selecting a car transport company, there are several factors to consider.
The first is the company's reputation. Where do you even start? Your precious vehicle shouldn't be entrusted to just anybody. Read reviews from other customers to understand better what to expect from the company. Look for a company with a proven reliability and customer satisfaction track record. In addition to price, the company's level of experience, and customer service, ensure you carefully select the right company. Ultimately, you will feel more secure knowing your car is in good hands if you carefully choose the right company.
The second is the company's pricing. Fees and pricing should be transparent and fair. You should also consider the company's insurance coverage and policies regarding damage and loss.
The third is the variety of transport options available. Pennsylvania's car transport companies offer services, including open and enclosed carriers, to suit your needs and preferences. Whether you own a luxury car requiring extra protection or a family sedan that needs standard transportation, these companies have covered you.
The fourth is the delivery timeline. Pennsylvania's leading car transport companies understand the importance of punctuality and strive to deliver your vehicle within the promised timeframe. With their efficient logistics and dedicated customer support, you can track your vehicle's progress and receive timely updates throughout the journey.
How to Choose the Right Carrier
Once your car is ready for transport, you must choose the pickup and delivery options and transport methods. The most common forms of car transport are open and enclosed transport.
Open transport is less expensive, but your car will remain exposed to the elements. In addition to being more expensive, enclosed transport protects your vehicle better.
Finally, you'll need to estimate the delivery times and plan accordingly.
What to Do After You Receive Your Car
When your car arrives, inspecting it for any damages that may have occurred during transport is important. Just give your car a quick once-over and take some photos if you find any scratches or dents so that you can file a damage claim with the car transport company as soon as possible.
Conclusion: Follow These Tips for Safe Car Transportation
Remember to take your time and research different companies, prepare your car for transport, and choose the right transport options that meet your needs. Pennsylvania's excellent car transport companies guarantee a smooth and seamless transportation experience for your vehicle.