Smita Deo: A perfect example of how to deal depression by following your passion
A proper Bombay teenage girl who was influenced by her IPS uncle to join the forces to take her passion for cooking into his profession, she is Smita Deo, a well-known chef of our country.
Since his childhood days, she was a cook by excellence but was dreaming a career in Police field but her life was totally changed when she started dating Abhinay Deo and got married to him, who was the son of renown Indian actors Seema and Ramesh Deo, later on, Abhinay Deo became a director and filmmaker in Bollywood and making some amazing films like Delhi Belly, Game, Force 2, Gulaab Gang and Blackmail among others.
Her first impression on her in-laws was like that they thought Smita being a Carter road girl and from a well-maintained family doubted her cooking skills but after 3 days of her marriage, she was in the kitchen preparing meals for the family.
Her mother in law was very supportive and Smita grew a deep friendship with her mother in law and was treated like a daughter there. She used to live in a joint family of her in-laws in Juhu, but when Smita's own family grew, she shifted into their own apartment in Lokhandwala in mid-2007. Then the downfall in her life started and she started feeling very cut down from everyone as there was on one to talk so that he could share her feelings. He got into a phase of depression and she also gave up her passion for cooking. For the next two years, she was struggling with her depression. But with the suggestion of Dr Vishal Sawant, her psychiatrist, she came out of her low phase and started her business in 2010 by starting a new company Our Little Bit which dealt in the retail of organic and homemade natural products but she was not able to do well in that and it stopped.
But her friends and husband supported her and immense encouragement from her husband made her write a cookbook(book of recipes) which got her back into her passion and she shared the stories of her childhood spent in Karwar in Karnataka.
She also has many cooking videos on a youtube channel named Get Curried. She loves making biryanis and authentic Marathi seafood like she loves Fried fishes.
Ladyironchef aka Brad Lau
Brad Lau  is a Singaporean online character and food essayist. He is the main proofreader and author of the food and travel site, ladyironchef.com, which is among the main food and travel sites in Singapore". Lau established the food and touring blog, ladyironchef.com, in 2007. As per the site, the name "ladyironchef" has no appropriate historical background. Nonetheless, there is a Hong Kong delivered Cantonese language film with a title that means The Lady Iron Chef which was additionally delivered in 2007. The ladyironchef.com site was seen about 1.5 multiple times in December 2012.
Many have asked why the site and Lau himself are called LadyIronChef, and many reached some unacceptable resolution that Lau is really a female. Nonetheless, on ladyironchef.com, there is a fragment that clarifies everything. Furthermore, there is no explanation nor importance behind this alias."He has been married to Melody Yap since 2016.
The site additionally referenced the blogger, expressing how he "expounds on his own encounters from his day by day life, doling out legitimate audits about food and eating spots, nations and urban areas that he goes to and visits, and nonexclusive way of life items." The site likewise peruses, "LadyIronChef is a free and independent organization with no alliance with any contributing to a blog organization and the executives.
He has an enormous number of devotees on his Instagram account, and starting in 2021, Brad Lau's assessed total assets is around $60 million. Brad Lau ranked #212 on the 2020 Hopper HQ Instagram Richlist.
India's Most famous Baker and Food Blogger, Shivesh Bhatia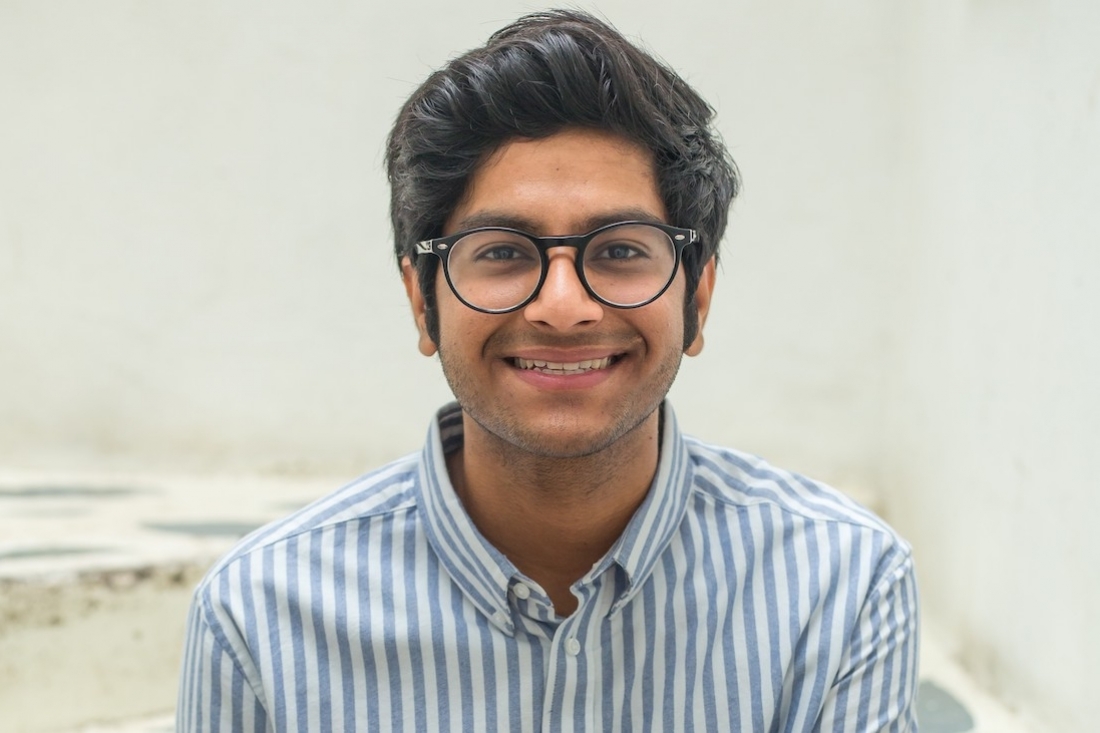 Shivesh Bhatia is a self-trained pastry specialist, writer of two cookbooks and an online media influencer with more than 500K Instagram followers.
He moved on from Sardar Patel Vidyalaya in 2014. He proceeded to consider Political Science from Hindu College, Delhi University and graduated in May'17. In school, he used to compose a great deal. He has composed articles for driving papers like Hindustan Times and The Hindu.
He has consistently adored cakes and pastries. He began preparing when he was in class 11. The principal thing he heated was a bunch of vanilla cupcakes with his cousins. He delighted in the whole interaction so much that he chose to do it all the more regularly. He had no clue that it will develop into something so enormous and will turn out to be a particularly significant piece of him. He began posting photos of hiscakes on Instagram and shockingly got an incredible reaction from the beautiful local area. This urged him to try more and work on his styling and photography-something he loves doing now.
What's more, subsequent to publishing content to a blog for nearly 12 months, he chose to change from a blog to his very own site. While the look has changed, making basic at this point lovely plans are still at the center of Bake With Shivesh.
He needed to take his food writing for a blog to the following level and dispatched his first book Bake with Shivesh in November 2018 with 50 plans. Floated by the reaction, he set out on a subsequent book, this time an accumulation of his number one 100 plans.
He won the Outlook Social Media grant in 2016 and got included in Vogue's rundown of "20 Under 26" in 2017. CondeNast Traveler India granted him the Social Media Star of the year in 2017. Around the same time, Bake With Shivesh won the best sweet blog grant by Better Homes and Gardens. In 2018 he won the Best Instagrammer of the Year at Living Foodz grants and the Best food feed of the year at Cosmopolitan blogger grants in 2019.
He delivered his first book Bake With Shivesh in November 2018. It was distributed by Harper Collins and turned into an Amazon smash hit. And then in 2020, he also released his second book Shivesh Bhatia's Desserts for Every Mood: 100 Feel-good Recipes.
Suraj Shenai Founded a Beer Brand with a pinch of Indian Heritage and Culture
Suraj Shenai is the Founder and Managing Director Of the Goa Brewing Co. They are brew nerds continually developing and testing to make non-conventionalist present day lagers. They brew little clump, occasional ranch to-barrel lagers from our distillery in Sangolda, Goa.
The primary lager Goa Brewing Co. at any point made was devoted to the OG flower child of Goa, Yertward Mazamanian – affectionately recognized as Eight Finger Eddie. It's an ideal purposeful anecdote for the rebellious heart of the brand Shenai worked following a time of working in the Indian alcobev industry and sorting out what he would not like to do. In the wake of visiting different distilleries in the US, remembering the Other Half for Brooklyn and Russian River in Santa Rosa, California, he began working with aging master Ash Paradh, test-preparing in a little lab in Pune.
As a brand that is enduringly pleased with our rich Indian legacy and culture, specialty lager organization Goa Brewing Co. is inseparable from words like "non-traditionalist", "local" and "credible"  very much like their brews. Regardless of whether it's the Eight Finger Eddie or the Pineapple Saison, Goa Brewing Co. puts forth an admirable attempt to guarantee that their lagers have flavor profiles that are similarly pretty much as special as their individual characters.
At the hour of setting up the lab in Pune, they had no interest in making an ale or a wheat brew or any current classification. They built up their own style, and its DNA lay in experimentation. For instance, their occasional lager, Pineapple Saison, was executed off after the last new yield of the natural product, regardless of being popular.
Shenai's whimsical blends have accumulated a quick following of explorers from everywhere around the world, also a solid 25 percent month-on-month development. Outside of their state turf, Goa Brewing Co. presently supplies to bars and retailers across Mumbai and Bengaluru – not awful for an organization that has been operational for a year.
for more info