Shankar Prasad, Founder of India's first Vegan Cosmetic Brand- Plum Goodness
Shankar Prasad is the founder of Plum Goodness, a Pureplay Skin Sciences sub-brand. Pureplay Skin Sciences is a new-age, values-driven, science-driven clean beauty and grooming firm that believes in doing good – to people and the environment. Their products are vegan and cruelty-free, and are developed with "good science" and proven plant-derived activities.
Shankar holds a BTech in chemical engineering from the Indian Institute of Technology, Bombay, and has worked at Hindustan Unilever Ltd for the past eight years (HUL). Following that, he earned his MBA at the Indian School of Business in Hyderabad, and worked for McKinsey and Everstone Capital.
Today, the chemical engineer who was drawn to the cosmetics industry's thrills and challenges believes they are in good shape. Shankar used to be astounded by the diversity and quality of consumer brands accessible during his visits abroad. Plum, an idea that merges science with sustainability, was born in 2013.
Plum, which established its first offline store in Mumbai earlier this month, now has 750 assisted and 10,000 unassisted retail outlets in India, with plans to add 50 additional offline stores by 2023.
With a limited variety of color cosmetics, the brand provides roughly 40 products in skincare, body and bath needs. Grapeseed, sea buckthorn, wild cherries, kiwi, and chocolate are among the ingredients that might appeal to the quinoa generation.
The new-age beauty company has been concentrating on expanding its product portfolio and brand awareness in India, as well as in the United States, the Middle East, and South Asia. It recently debuted bath and body items as well as new skincare products.
Shankar is fascinated with product reviews, financial viability, channel partner satisfaction and feedback, new product launch success, repeat customer rate, and retail store productivity. Plum presently has roughly 60,000 monthly clients and plans to quadruple that number in the following year.
A Global Business Consultant and An Author Who Desires To Share Knowledge, Tolga Akcay
The pandemic has hastened the rise of robotics, digitization, and the emergence of Industry 4.0, which focuses on the use of Artificial Intelligence (AI), Big Data, and the Internet of Things (IoT). Industry 4.0 embodies these systems and incorporates greater human intelligence.
Experts from all over the world, such as Tolga Akcay, who specializes in developing tailor-made solutions that help businesses succeed, are living and prospering in this new era. Tolga works in Business Consulting, advising global corporations on blockchain technology, artificial intelligence, and digitization. As a business consultant, he ensures that global corporate connections are established that can easily and quickly ally with all of the world's top executives.
He collaborates directly with business owners and managers to provide expert solutions to IT specialists, marketing specialists, and manufacturers in order to improve overall operations. Because he can only draw on an international network of over 200 companies and freelance experts who work directly in analysis, programming, enforcement, and marketing with expert solutions, all of his efforts are focused on ensuring the company's continued growth.
Tolga's goal as a business consultant is to identify business owners' problems and provide them with a comprehensive picture of their company.
With the successful books The Blockchain Compass – Welcome To The World Of Blockchain and The AI Compass – Welcome To The World Of Artificial Intelligence, he has put his knowledge to paper. The Fate Of Globalization – In The New World Order by the author is already generating a lot of interest (about the consequences of the Ukraine War, Industry 4.0).
Tolga Akcay is a great supporter to sharing the information that you need to improve the encounters and lives of people around you, which is the reason he decides not to desire these important data but rather to share it all things being equal
Aim Driven Women and An Entrepreneur, Zarina Screwvala
Zarina Screwvala is an Indian businesswoman and philanthropist who founded the Swades Foundation and serves as its Managing Trustee full-time. Swades Foundation, formerly known as SHARE (Society to Heal Aid Restore Educate), is dedicated to empowering rural India through holistic and sustainable growth by forming partnerships with rural India, corporates, young India, the government, and other foundations to effect long-term, irreversible change.
She went to India from the United States when she was eight years old and completed her education at J.B. Petit School for Girls, as well as earning a Bachelor's degree from Xavier's Institute of Communications. She began her work as a production manager for a play directed by a well-known theater director Pearl Padamsee.
She co-founded UTV with Ronnie and their business partner Deven Khote in 1990, which aired India's first-ever reality show, Saanp Seedi, in 1992. The company that is now Disney UTV was formerly one of India's most powerful media and entertainment companies. UTV Bindass, UTV Stars, UTV Action, and Hungama TV are just a few of the hugely successful broadcast companies she has helped develop. She also oversaw the conception and launch of Astro Ceria, a popular kids' channel in Indonesia and Malaysia.
Zarina founded UTV's CSR arm, Society to Heal, Aid, Restore, and Educate (SHARE), in 2004 to empower people in Maharashtra's villages. SHARE was renamed Swades Foundation in 2012, and it is committed solely to rural empowerment in Maharashtra's Raigad and Ratnagiri districts.
Zarina's major goal with the organization is to educate and teach a million individuals to raise themselves out of poverty. Her foundation is dedicated to four main areas: health and nutrition, education, water and sanitation, and economic development. Swades Foundation has reached out to 2700 hamlets/villages in Maharashtra's Raigad and Nashik districts since 2013. Engage, empower, execute, and exit are the foundation's 4E strategies.
Author, TEDx Speaker, Entrepreneur and the Founder Of Like Minded Females, Sonya Barlow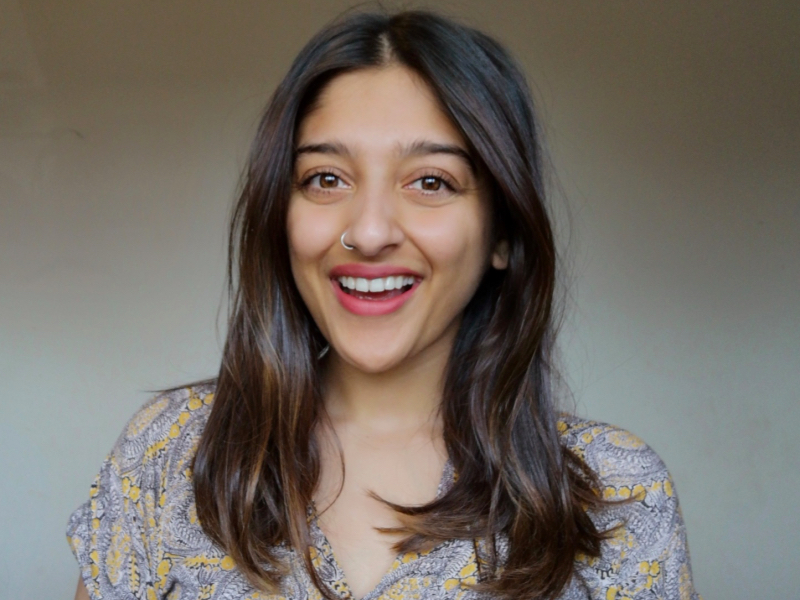 Sonya Barlow is a TEDx speaker, diversity coach, author of Unprepared to Entrepreneur, Linkedin Changemaker 2021, and host of The Everyday Hustle (BBC Asian Network). Sonya is also the founder of Like Minded Females (LMF Network CIC), a non-profit social enterprise dedicated to empowering and educating women and minorities in the IT, business, and digital industries.
When the COVID-19 epidemic hit at the start of 2020, Sonya Barlow found herself jobless. Like-Minded Females Network (LMF) was founded by the London-based award-winning diversity campaigner and author in 2018 as a small initiative to bring together women from various backgrounds for career and confidence chats over brunch meetings.
LMF provides mentoring, community forums, and corporate consulting services to help educate and promote underrepresented individuals in the workplace. It also focuses on bridging the skills gap and developing inclusive cultures to address the problems women face in negotiating the workplace. Even during the pandemic time, Sonia led over 200 seminars and built the LMF Network to a global social group of over 50,000 women on her own.
She is introducing an ambassador programme to allow people from all around the world to participate, as they presently serve 84 markets, including India, Pakistan, the United Kingdom, Canada, and Mexico.
Sonya is also the founder of her own diversity consulting firm, where she focuses on inclusive cultures, change management, and workplace confidence. Sonya is respected for her public speaking abilities, which include giving two TEDxTalks, organizing workshops for the United Nations General Assembly, and delivering important comments at European conferences.
Sonya has been named a Rising Star (2017), a UK Tech Business Woman of the Year Finalist (2018), a Pitchfanzine Winner (2019), and a finalist in the TechWomen200 (2019). She is passionate about fostering inclusive cultures, teaching life skills, and instilling confidence in others so that they can achieve personal achievement. Her Ted talk, "Failures Come Before Resilience," is now available on YouTube at Sonyabarlowuk.