Shakeemah Smith A Travel Influencer Says About Her Experience of Visiting Antigua:
Shakeemah Smith recently returned from Antigua, one of the two main islands that make up the Caribbean nation of Antigua and Barbuda, which reopened to tourists in early June.
Soon, she's off to Saint Lucia.
Smith said that she feels safe travelling to the Caribbean, where there have been far fewer cases of COVID-19 than in the US.
At the time of writing, data from the Johns Hopkins Coronavirus Resource Center show that Antigua and Barbuda have had 74 cases and three coronavirus-related deaths, while St. Lucia has had 22 affirmed cases and no death.
In the interim, Smith's home state of New Jersey has had 175,298 all-out cases and 13,532 affirmed deaths, as indicated by the state's COVID-19 data centre.
"So actually, where am I safer?" Smith said. "Definitely not in America."
One On One with Shakeemah Smith:
Aakash: What is the biggest misconception about the influencer world and life as an influencer?
Smith: That there's little or no work behind it! When we travel to a destination, for example, we often don't get any time in the pool other than to get a photo. We're out and about looking for the best content at the times when the lighting is best and in the evenings we're generally hard at work editing the photos and interacting with readers and followers.
Aakash: What has being an influencer taught you about branding and marketing? What are your 3 best marketing and branding tips?
Smith:
It's not about you, it's about your audience.
Provide value!
Being relatable, professional, and approachable are key aspects of building a successful personal brand.
Aakash: Who have been the biggest influences in your life and how do you pay it forward?
Smith: My greatest influencer is God and the artistry of God's creation, and I pay it forward by loving what God created.
Architect and a nature lover who founded Farm Aura, Radhika Nichani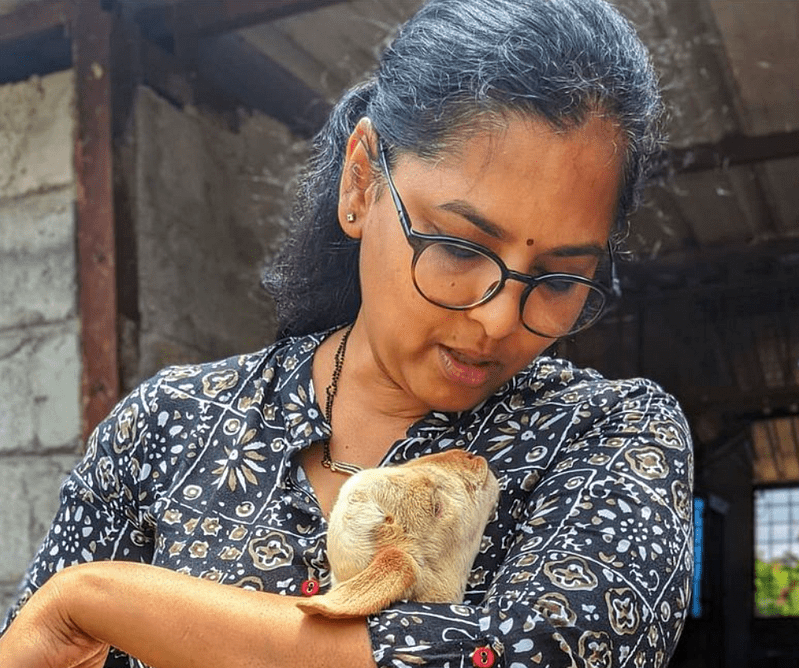 Radhika Nichani is the creator of Farm Aura, a Bengaluru-based boutique dairy firm that sells dairy products using cruelty-free dairy farming techniques.
Radhika launched Farm Aura in 2020 with her father, Tarun Nichani, and mother, Shivani Nichani, as a sustainable A2 milk enterprise that rescues desi cows that have been abandoned in favor of jersey or genetically modified cows.
Radhika is a professional architect who is constantly eager to delve further into the world of design and study it to its full potential. She is also completely devoted to the environment and the creatures in my immediate vicinity. Farm aura was founded with the goal of making the world a better place.
Farm Aura sells through a subscription service and allows clients to place separate orders for milk products. Every morning, the milk is bottled fresh, and customers are asked to empty the bottles into their own vessels once they receive their orders, a nod to the traditional milk delivery of the past, which ensures sustainability and is far more environmentally friendly and safe for consumption than milk in plastic pouches.
The company, which began operations in November 2020, already has more than 50 regular clients and sells 250 liters of milk every week. It frequently experiences great demand, but because of its policy of only selling what it can collect, it must turn away many consumers.
Best Selling Author and the founder of Royalty Publishing House, Porscha Sterling
Porscha Sterling is a national bestselling author, influencer, and publisher who is widely regarded as the poster child for self-publishing success in the digital age. Her breakthrough smashes novel series "King of the Streets, Queen of His Heart" is her most well-known work. In 2014, her first novel was launched namely "3 Queens."
Sterling is an MBA, that helped in the launch of her publishing house, Royalty Publishing House, which has a foothold in the African-American literary world, publishing a number of best-selling works in the urban, contemporary, interracial sentiment, and women's writing classifications.
Porscha founded her publishing house, Royalty Publishing House, shortly after, and it swiftly became the nation's top woman-owned, independent publishing house. Her work has received various accolades, including the 2019 Literary Honoree for Sheen Magazine's Kimmie Awards. She recently completed her first feature film for Amazon, and she has more projects in the works.
Her work has received various accolades, including the 2019 Literary Honoree for Sheen Magazine's Kimmie Awards. She recently completed her first feature film for Amazon, and she has more projects in the works.
Sterling wants Royalty Publishing House to be a full-service publishing house that can cater to the demands of all readers, regardless of genre choice. Her work has received various accolades, including the 2019 Literary Honoree for Sheen Magazine's Kimmie Awards. She recently completed her first feature film for Amazon, and she has more projects in the works.
Sterling has also teamed up with Leo Sullivan, a best-selling author, and publisher, to launch the LiT Reading App, a mobile app. Readers can use the app to get exclusive content from independent authors.
Learn How to Fix Your Own Car with Hans Angermeier's CarCareKiosk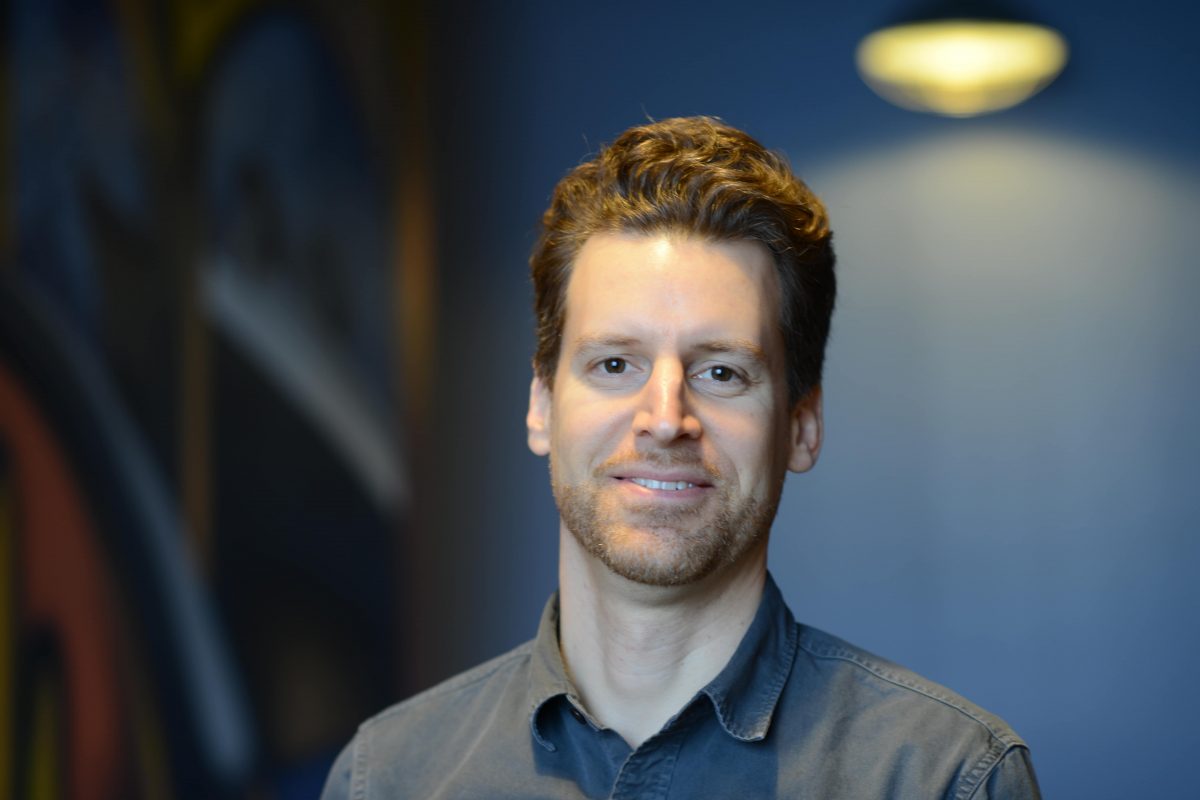 Hans Angermeier is the creator and Managing Member of CarCareKiosk, a technology company that specializes in providing high-quality, vehicle-specific how-to films to help drivers repair and maintain their vehicles. Through his leading position in the production of over 100,000 how-to videos for vehicle maintenance, Hans' knowledge in automotive repair has expanded over the last decade.
Hans worked as an investment banker in New York City before joining CarCareKiosk, most recently at BMO Capital Markets. He graduated from Indiana University with a BS in Finance and German. Hans was the President of the Mortar Board Honor Society at Indiana University, which had the largest chapter in the country with around 90 members.
CarCareKIosk is the product of a harrowing experience he had the first time he replaced a burnt-out headlight on his automobile. He struggled for a long time to figure out how to replace the bulb, and he broke a few bolts in the process. He recognized that if someone had shown him how to do it, it would have been a lot easier, and that became the premise of CarCareKiosk: empowering drivers to perform basic maintenance and repair work on their own.
Hans has been a source for articles in Lifehacker.com, the Milwaukee Journal Sentinel, Clark Howard, Makeuseof.com, the Awesomer, IB Madison, BizTimes, and featured on Kim Komando's radio show for his expertise in vehicle repair advice and business experience.