Manish Kheterpal: Pioneering Contrarian Bets in India's Evolving Landscape
In the realm of Indian venture capital, Manish Kheterpal has emerged as a seasoned contrarian investor, navigating the evolving landscape with a keen eye for opportunities that others might overlook. Armed with a strong foundation from the prestigious IIT-Delhi and Stanford Graduate School of Business, Kheterpal's journey spans a decade in global private equity and venture capital firms, including stints with Actis and Rho in the United States.
His return to India in 2005, just as the country was poised as the next big investment destination, marked the beginning of a contrarian approach that has become Kheterpal's trademark. Joining Providence Equity Partners, he made a significant bet on Idea Cellular in 2006, not simply because it was a telecom giant, but because it had a substantial presence in Tier III and beyond—a foresight into the early days of what he terms "Bharat Rising."
Fast forward to 2017, and Kheterpal, now at the helm of WaterBridge Ventures—an early-stage VC fund he founded in 2016—was about to make another unconventional move. In a meeting with Mohit Dubey, co-founder of Chalo, an intra-city bus mobility start-up, Kheterpal recognized the potential that many overlooked. While the market was fixated on giants like Ola and Uber, he saw the massive $20 billion opportunity in the bus mobility segment, an opportunity others had missed.
WaterBridge Ventures, under Kheterpal's leadership, delved deeper into the heartland of India, making a series of investments in startups addressing the needs of rural India and smaller towns. What sets WaterBridge apart is its unique portfolio composition—half of its investments are strategically aimed at the vast potential of Bharat.
The portfolio includes CityMall, a social ecommerce platform in a $200 billion market; Bijnis, a B2B ecommerce start-up targeting a $30 billion market; Chalo, the leader in the $20 billion bus mobility segment; DoubtNut, an edtech startup tackling a $10 billion opportunity; OneCode, a social commerce platform eyeing a $7.5 billion market; and MedCords, a health tech platform aiming to capture a $5 billion business vertical.
While the investment figures may not be astronomical at ₹125 crore across six start-ups, WaterBridge Ventures stands out by recognizing the untapped potential in Bharat. Kheterpal's philosophy revolves around identifying diamonds in the rough—ventures that may not be polished but hold immense promise.
One of the driving forces behind WaterBridge's focus on Bharat is the deep penetration of the internet and smartphones in rural India. The region is poised to lead in internet adoption, with double-digit growth anticipated for the next few years. A report by Kantar IMRB reveals that between 2018 and 2020, rural internet users grew at a CAGR of 28 percent, outpacing urban India's 7 percent growth. With over 622 million internet users in the country, rural users contribute 48 percent, surpassing 298 million.
The COVID-19 pandemic has further accelerated digital adoption, positioning smaller towns and villages as the torchbearers of India's digital revolution. It is estimated that by 2028, the country will boast a billion digital users, with over 458 million falling under the 'digital mainstream' category—price-conscious users who embraced digital platforms post-2016.
Additionally, the rise of digital enthusiasts, numbering around 526 million, indicates a diverse and linguistically varied user base. This shift towards digital consumption sets the stage for Bharat to outshine India in the coming years.
WaterBridge's strategic investments in Bharat-centric startups illustrate the untapped potential in smaller cities and rural areas. Chalo's operations span 20 cities, with 45 percent located in Tier III, reflecting its commitment to reaching the heart of Bharat. CityMall, experiencing 30 to 40 percent monthly growth, and DoubtNut, witnessing a 10x revenue surge, showcase the flourishing opportunities in the hinterland.
Investor Ravi Kaushik notes Chalo's resilience during the pandemic, catering to a lower-middle-class user base comprising factory workers and employees in small enterprises and state government offices. CityMall's sales of staples, groceries, and essentials in Bharat have witnessed an upswing, and OneCode, providing alternative income through a parallel distribution network, has seen substantial growth amid economic challenges.
Anjali Sosale, partner at WaterBridge, emphasizes the success of entrepreneurs who grasp the unique nuances of Bharat users, offering the right pricing and products. DoubtNut's journey is a testament to this understanding, with a user base of over 3.5 crore students in Tier III and IV towns, where the company has found success by addressing core problems and pain points.
In conclusion, the pathway to success in Bharat, according to Kheterpal, involves staying invested, maintaining a high-risk appetite, and making contrarian bets. Identifying opportunities beyond the obvious is the key to unlocking the vast potential that Bharat holds—a mantra that defines Manish Kheterpal's distinctive approach in the world of venture capital.
Srikumar Misra: Revolutionizing the Dairy Industry with Milk Mantra's Disruptive Journey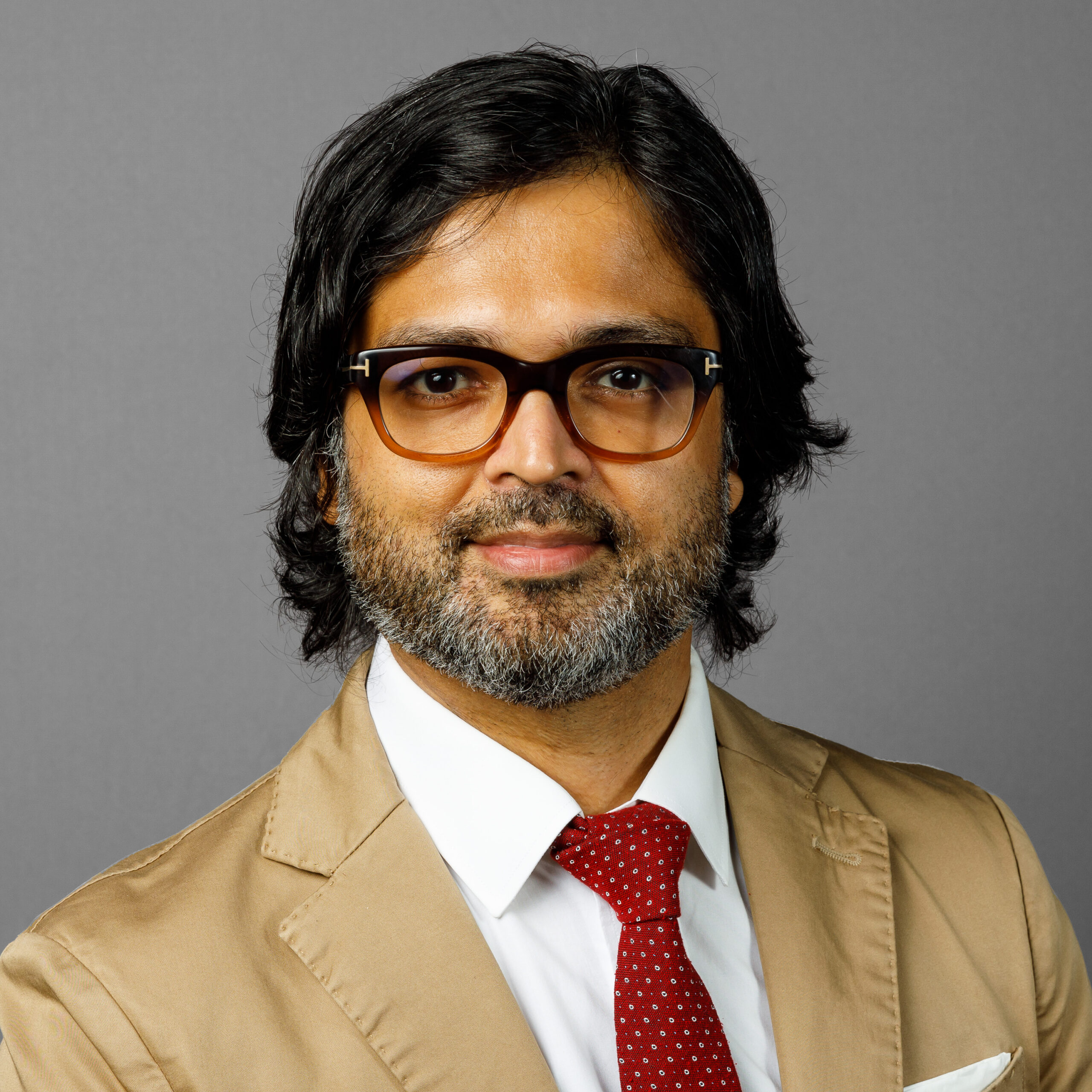 In 2011, the dairy landscape in Odisha faced a formidable challenge – booth capturing by the state milk cooperative. Amidst this, Srikumar Misra, a former director of mergers and acquisitions at Tata Global Beverages, envisioned a transformative solution. His brainchild, Milk Mantra, emerged in August 2009 as a dairy start-up poised to disrupt traditional dairy business models.
Misra's vision for Milk Mantra was clear – to revolutionize the dairy sector by infusing technology and challenging the low-margin, high-volume norm. The journey began with the introduction of Milky Moo, a premium brand that promised a unique value proposition – no more boiling required. This claim was backed by a groundbreaking three-layer 'Tripak' packaging, ensuring freshness by preventing light damage.
Despite being priced 20 percent higher than competitors, Milky Moo found success, tapping into the market's demand for a mass-premium brand. Srikumar Misra's strategic decision to focus on ethical sourcing and transparency further differentiated Milk Mantra in the competitive dairy industry.
The disruption continued with a novel approach to milk supply. Misra adopted a hyperlocal strategy, employing a fleet of 40 delivery boys to directly reach consumers in Bhubaneswar, bypassing traditional retail chains. Although challenging without the convenience of a mobile app, this approach allowed Milk Mantra to establish a direct connection with consumers, leading to rapid expansion beyond the city.
From delivering to 600 households daily, Milk Mantra's success soared. Revenue jumped from ₹4 crore in FY12 to ₹44 crore in FY14, and within the next three years, it surpassed ₹150 crore. By FY19, the company achieved the milestone of being a ₹200-crore entity. Despite a decade-long journey, FY21 marked the first profitable year, with a profit of just under ₹10 crore.
Srikumar Misra's commitment to governance, transparency, and ethics set Milk Mantra apart in an industry notorious for non-structured practices and compromised quality. While the journey to profitability took time due to the inherent costs of establishing high governance standards, Misra prioritized building a company with enduring values over immediate profitability.
Investors, including Aavishkaar Venture Capital and Fidelity Growth Partners, commend Milk Mantra's performance, considering it a potential model for launching disruptive consumer brands in India. Srikumar Misra's conscious capitalism approach, combining profitability with social impact, resonates with stakeholders and sets new benchmarks for the industry.
The strategic choice to stay regionally focused rather than pursuing aggressive pan-India expansion reflects Misra's nuanced understanding of the Indian market. Despite having the backing of marquee investors, he emphasizes the importance of avoiding capital-driven expansion in a market like India, advocating for a measured and sustainable growth approach.
Milk Mantra's journey also underscores the significance of learning from setbacks. Misra's decision to pull back on the MooShake venture in 2016 highlights the importance of balancing boldness with practicality. The company's pivot to a profitable model before aggressive growth showcases the wisdom of consolidating strengths in the home market before venturing wider.
As Milk Mantra introduces the Daily Moo subscription app, aiming to become East India's largest subscription-based food app, Srikumar Misra's vision remains clear – to woo and 'moo.' His commitment to the regional playbook and building a strong, socially responsible brand sets a precedent for other entrepreneurs in the ever-evolving Indian business landscape.
Shaping the Future of Healthcare: Practo's Visionary Duo – Shashank ND and Abhinav Lal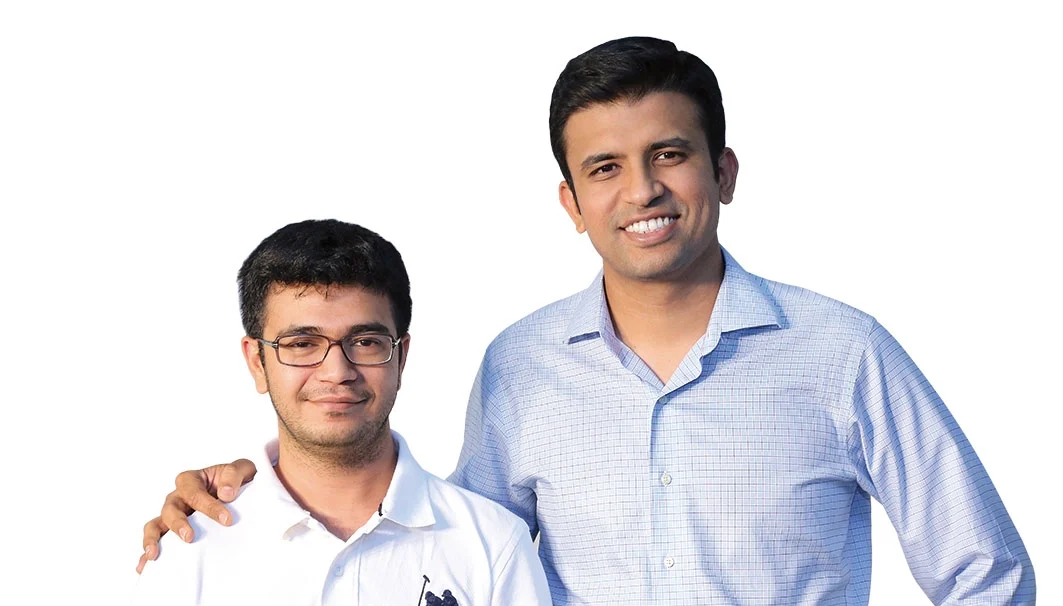 In the realm of digital health innovation, Shashank ND and Abhinav Lal, the dynamic duo behind Bengaluru-based Practo, have emerged as pioneers, revolutionizing how individuals approach their healthcare needs. Their journey, marked by foresight, technological prowess, and a commitment to holistic healthcare, has propelled Practo to the forefront of the Indian healthtech landscape.
One of Practo's standout moments came during the challenging times of the COVID-19 pandemic. The crisis acted as a catalyst, accelerating the adoption of digital health solutions. Shashank ND, the co-founder and CEO, recalls how the growth they anticipated over several years unfolded in a matter of months. The pandemic not only heightened the demand for online consultations but also unveiled a significant shift in people seeking mental health support more willingly.
Abhinav Lal, the co-founder and CTO, emphasizes that India is experiencing a revival in understanding the interconnected nature of health issues. Practo seized this opportunity to position itself as the go-to online platform for a holistic approach to healthcare, going beyond episodic consultations.
Practo's journey into the digital health space has been multifaceted. The platform, which initially focused on aiding users in finding and consulting with doctors, witnessed a seismic shift during the pandemic. Online consultations saw a massive surge, with tele-consultations spiking by three times over the previous year in 2020. The company's strategic investments in technology paved the way for seamless real-time appointment bookings, with over 25,000 doctors now providing online consultations. Practo's commitment to training these doctors through its 'academy' underscores its dedication to maintaining high standards in online healthcare delivery.
Beyond consultations, Practo diversified into at-home diagnostics and medicine delivery, complementing its core offerings. The comprehensive software stack developed by Practo, fueled by investments and strategic acquisitions, stands as the largest in India, setting it apart from competitors.
Practo's vision extends beyond merely facilitating doctor-patient interactions. Shashank ND envisions a shift from episodic healthcare to a more continuous and holistic model. The platform encourages users to view their healthcare needs comprehensively, storing historical information about illnesses and medications. This approach aligns with the changing landscape of healthcare in India.
Government initiatives, such as the National Digital Health Mission and plans for a unified health ID, bolster Practo's mission. These initiatives, likened to the impact of the Unified Payments Interface (UPI) on digital payments, create a conducive environment for a paradigm shift in managing health data.
As Practo looks to the future, Abhinav Lal emphasizes the role of artificial intelligence (AI) and machine learning (ML) in augmenting the capacity and capabilities of doctors. While acknowledging the human-centric nature of healthcare, Lal envisions technology bridging the gap in India's doctor-patient ratio, especially beyond metropolitan areas. Practo's recent product, 'Practo Plus,' a subscription offering various services, has garnered traction among both individuals and corporate businesses. Lal sees AI and ML as tools to address India's healthcare challenges, intervening early in lifestyle diseases and enhancing the overall health infrastructure.
While Practo isn't profitable yet, the trajectory suggests a promising future. Gross margins have increased from 10 percent in FY18 to 35 percent in FY20. An IPO, potentially three to four years away, looms on the horizon, as Practo continues to scale its operations. Shashank ND and Abhinav Lal's venture, born out of a need to streamline healthcare access, has evolved into a comprehensive ecosystem. As Practo pioneers innovations in digital health, their commitment to doing good while building a sustainable business positions them as trailblazers in India's healthtech landscape.
Empowering Minds: Richa Singh's YourDost App Redefining Mental Well-being in Corporate India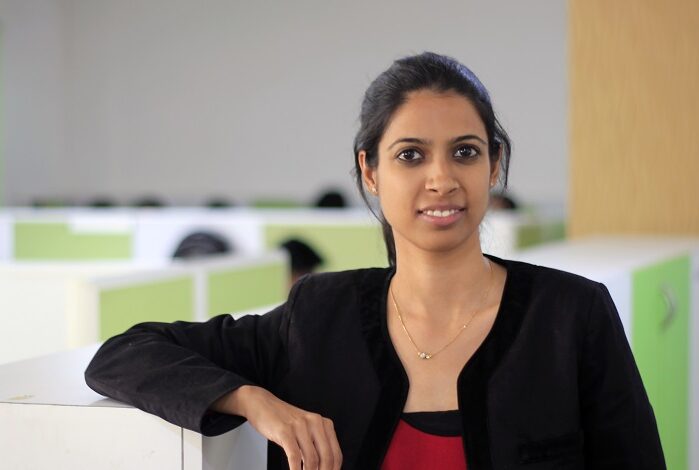 The COVID-19 pandemic has not only reshaped our understanding of physical health but has also brought to the forefront the importance of mental well-being. In the wake of financial uncertainties, shifting relationship dynamics, and reduced human interactions, a surge in mental health issues such as stress, anxiety, and depression has prompted the development of apps dedicated to supporting mental well-being.
One such impactful app is YourDost, founded by Richa Singh in 2014. Unlike many mental health apps available to individuals, YourDost operates on a subscription-based model exclusive to companies. With clients including esteemed organizations like the CK Birla Group, Capillary Technologies, upGrad, and educational institutes such as IIT Delhi and IIT Madras, YourDost is making significant strides in addressing the mental health needs of the corporate sector.
In the past year, YourDost has witnessed a substantial increase in sessions related to issues such as anxiety, anger, frustration, and loneliness. Richa Singh, the founder, notes a 120 percent rise in the number of sessions taken by working professionals as lockdowns were initiated. The platform, catering to more than 100 corporates in the past year, has proven to be a crucial resource for employees dealing with the psychological impact of the pandemic.
YourDost stands out with its subscription-based model, providing companies access to over 900 experts available round the clock. The platform addresses a myriad of issues triggered by COVID-19, emphasizing anxiety management, relationship challenges, and burnout prevention. The app's success is underscored by its ability to engage more than 100 corporates and secure $1.6 million in two rounds of funding.
Aneesh Reddy, co-founder and CEO of Capillary Technologies, one of YourDost's earliest angel investors and clients, highlights the growing acknowledgment of mental health issues in the corporate sector. He sees a substantial opportunity for platforms like YourDost in the post-pandemic era, as corporations seek a scientific approach to emotion wellness programs as a long-term investment.
In a country where mental health resources are limited, with only 30 psychiatrists for every 10 million people, YourDost plays a pivotal role in bridging the gap. The app provides an avenue for individuals to seek professional help conveniently and confidentially. It is a welcome addition to the growing ecosystem of mental health apps, which includes platforms like Mindhouse, Evergreen Club, and ThinkRight.me, addressing the mental well-being of individuals.
Mindhouse, launched in April 2020, focuses on making meditation and yoga-based mental wellness solutions accessible and affordable. Pooja Khanna, co-founder of Mindhouse, notes the tremendous uptake of live interactive classes, offering content on guided meditation, yoga, natural soundscapes, music, podcasts, and sleep stories. With over 2 lakh downloads since its launch, Mindhouse has become a valuable resource for users combating stress and anxiety.
As the mental health app landscape evolves, it's essential to recognize their role as complementary tools rather than substitutes for professional mental health care. Tanuja Babre, program coordinator at iCALL, Tata Institute of Social Sciences (TISS), emphasizes that while these apps are resourceful, they cannot replace professional mental health care. However, they serve as valuable supplements for symptom management and self-awareness.
Apps like YourDost are crucial contributors to breaking the stigma associated with mental health in India. With its corporate-focused approach, the platform not only addresses immediate concerns but also lays the groundwork for a broader mental health movement. Richa Singh's vision has positioned YourDost as a catalyst for change, creating a more inclusive and supportive environment for mental well-being in corporate India.