Kamiya Jani aka Curly Tales
Introvert people get more success as compared to extrovert ones and Kamiya Jani is the best example for that.
With 105k followers on Instagram and 7.62 lakh subscribers on her channel Curly tales, Kamiya Jani is a name which almost every youngster has listened once and looks up to her for her amazing skills of managing work, family and passion together. She has been married for 8 years and she is a mother to a 5-year-old daughter yet she managed to travel across 40 countries and 123 cities breaking the stereotypes of the society and she has chosen her dreams and passion over the expectations of the society.
She had wanderlust in her genes because of her father being a travel passionate person himself. At the age of 19, she went on her first international trip by her father which covered countries like Singapore, Malaysia, Indonesia and Thailand.
Being a very shy and introvert person at the start of her school and college life, none of her friends has ever thought in their dreams that she would be in such a Field with that amount of success and fame. She started working at the age of 21, after joining her job in a media firm as a business news reporter and she had to let go travelling, but destiny had some other plans for her one year after joining the job she was sent to Malaysia to cover the F1 race as a replacement for a colleague, this gave her opportunity to interact with travel journalist across the world. After years of struggling at a desk job, she got a lifetime opportunity to host a lifestyle show on her own channel. This job required her to travel extensively across the country and abroad to cover the life of people. Being a travel host she has travelled across several countries and has also tried out some fun activities such as ballooning, snorkelling, bungee jumping etc. With 10 years of experience, she finally decided to let go of her job and to follow her passion for being an ardent traveller and she started her own blog's Curly Tales. Her husband helped her in establishing the right team. The professional tale gave Curly Tales of brand recognition. Curly Tales was started in 2017 and now in the digital market, it is such a big name.
Kamiya and her story of achieving their goals are what motivates others to do the same and become successful in their respective life.
Author and Entrepreneur, Ryan Allis
Ryan Allis is the CEO and fellow benefactor of the organization icontact, the idea of the business isn't not normal for that of mailchimp. They give promoting apparatuses of the email assortment and his endeavors to additional email showcasing deals for himself and his customers has acquired him a decent measure of income. Ready to brag more than 50,000 customers around the world, and with a blockbuster on the shelves qualified Zero for Million, Ryan Allis is heading for good things, quickly. He drove the showcasing programming organization from startup to 300 representatives, 70,000 clients, and $50M in yearly deals and a deal for $169 million to Vocus.
Ryan is also the CEO of Hive, a worldwide local area of pioneers and business people having a constructive outcome on the planet.
His lifetime center is to attempt to decrease destitution and human enduring at home and in agricultural countries while building more grounded networks and urging admittance to innovation, medical services, training, and sustenance. He at present serves on the Boards of Directors for Advocates for Grassroots Development in Uganda, Nourish International, Leadership Triangle, and Junior Achievement of Eastern North Carolina.
He is the writer of the book Zero to One Million, distributed by McGraw-Hill in February 2008, which arrived at the Wall Street Journal Bestseller rundown, and accounts one of Hive Digital's initial customer victories.
He is likewise the distributor of The Coin Times, an everyday pamphlet on Bitcoin, Ethereum, DeFi, and blockchain advancements.
He was named in the BusinessWeek's 25 Entrepreneurs Under 25. In 2008 he was Ernst and Young's Entrepreneur of the Year for the Carolinas. In the same year he grabbed 81st position in INC 500, Fastest Growing Company in the United States.
True Example of Extraordinary Talent and a Mind of True Entrepreneur, Anish Parmar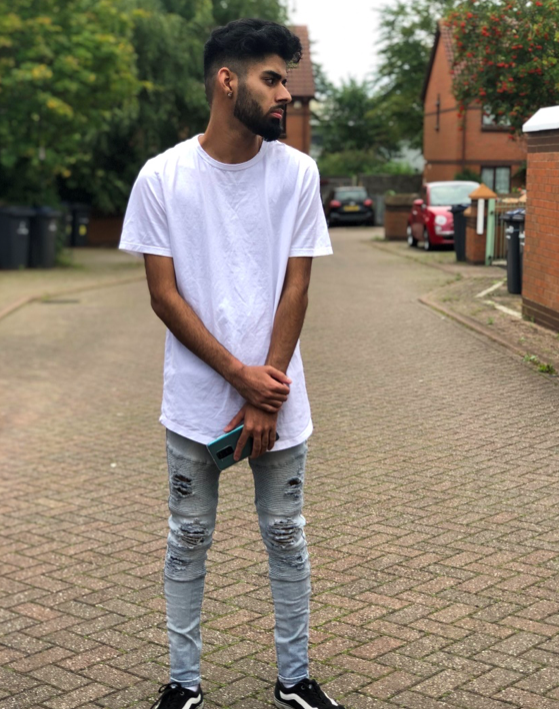 Through true dedication and commitment, one can achieve all the name and fame at any point in their life, no matter what the academic results are or what's the position in school or college. Nor your degree needs to be from a prestigious college to have a luxurious life. Anish Parmar, a 19-year-old social media marketing guy had worked with big brands like BBC, ITV and National Express and he proved those things.
Anish has consistently had the talent for inventiveness and the advancement of spotting patterns and expanding on his customer's special selling focuses. Endeavouring upon his business venture at the very youthful age of 14, he began by adjusting games on his PlayStation 3. From this little sparkle of revenue and the capability of bringing in cash online from his PlayStation 3, Anish's pioneering soul was conceived. Soon after 4 years, he has now made and built up his own special individual brand dependent on his viral promoting and influencer missions and now needs to assist other youthful business people with doing likewise.
Dropping out from school with not enough education and not getting into his desired college education, compelling him to either retake long stretches of his own schooling or take a year off to go into business. Anish initially experienced the instructive course, anyway because of a large number of issues at his school, Anish had to leave his education and afterwards settled on the last course of going into business.
Anish's first undertaking named Distribute PR was established in June 2020 and is a full-administration inventive organization joining the intensity of advertising, viral showcasing and visual depiction to construct promoting efforts that permit their customers to turn into a web sensation on the web. Anish's other undertaking named AnstaSocial is an instructive stage dependent on showing youthful business visionaries of today the establishment and basics on the best way to become their own online web-based media presence to draw in customers they need to work with and close brand bargains, empowering themselves to turn into a 'Web-based Media Influencer' all the while. This is educated by means of the utilization of online courses and the in-person mentorship that Anish Parmar offers to his understudies selected his program.
Mayurdhwajsinh Parmar has an apt reply on living a swanky lifestyle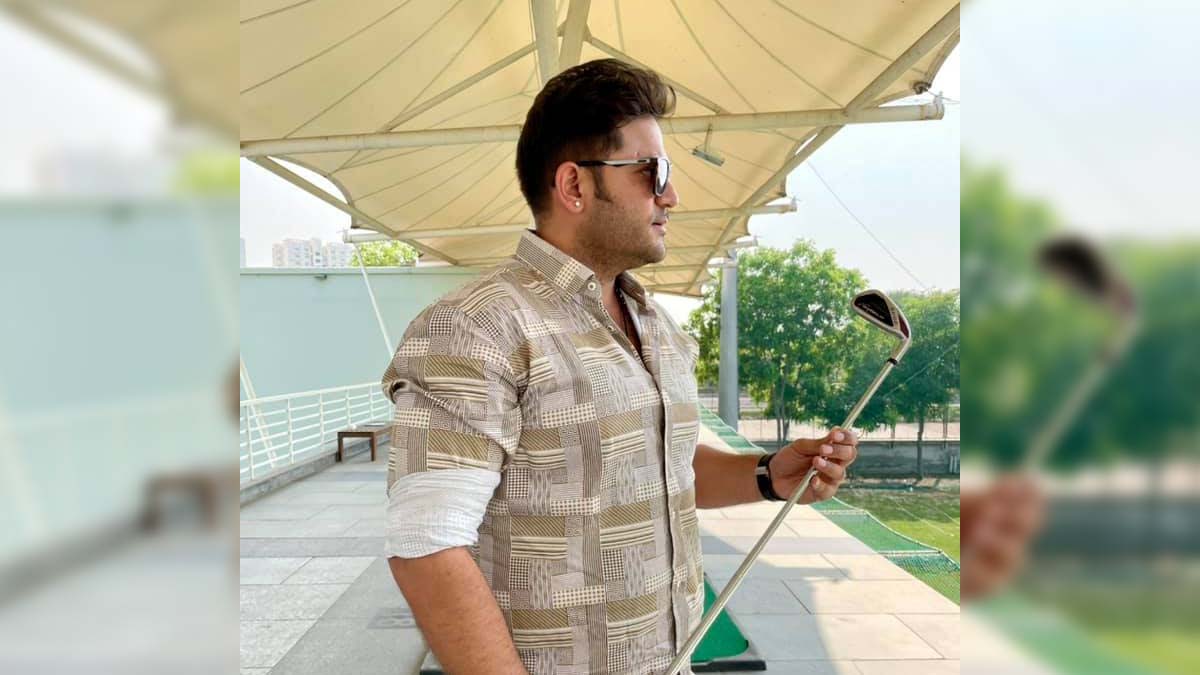 The royal families of India live with pride and are known for their larger than life living style. Living life like a king-size, Mayurdhwajsinh J Parmar has been bringing a positive impact on everyone with his extraordinary lifestyle. Popularly known as the Yuvraj of the Kanjari state in Gujarat, he is a public servant, a social activist and a philanthropist who has time and again empowered the people of the country with his works.
Being a prominent name in Gujarat, Mayurdhwajsinh has one life motto which he lives by – "Grow and let others grow". Despite living a life full of luxuries, the social worker and entrepreneur has always remained grounded and has been there for people who are in need. Inspiring people with his excellent works, Mayurdhwajsinh Parmar got into the service of people at a very young age. He says, "We live in a nation where we must strengthen the ties with one another before strengthening ties with other organizations and countries."
With great fanfare on social media, Yuvraj often connects with the audience and keeps them updated about his work. His sporty and dynamic personality have always given a positive vibe to all his followers on the internet. Recently, he had posted a video on Facebook while playing golf which went viral.
Watch the video here: https://fb.watch/1YDN966_T4/
Speaking about it, he said, "Golf is my favourite sport and it has always helped me in concentrating about my life goals. Every shot is like a goal which I set which makes me love the sport even more" (smiles). The sole reason behind him being super active on social media is to connect to a larger audience.
According to him, social media can make any individual connect to a wider audience. The social activist who has been a part of the BJP Yuva Morcha has been utilizing the internet in the best possible way and is connecting to the audience, thus bringing a wave of change in their lives. Lastly, when he was asked about his lavish lifestyle, Mayurdhwajsinh J Parmar stated that such lifestyle comes with great responsibility. "I have been thriving for excellence to continue the legacy passed by my father Jaydrathsinh Ji Parmar", he added.