Founder of Car Leasing Startup- Pumpumpum, Tarun Lawadia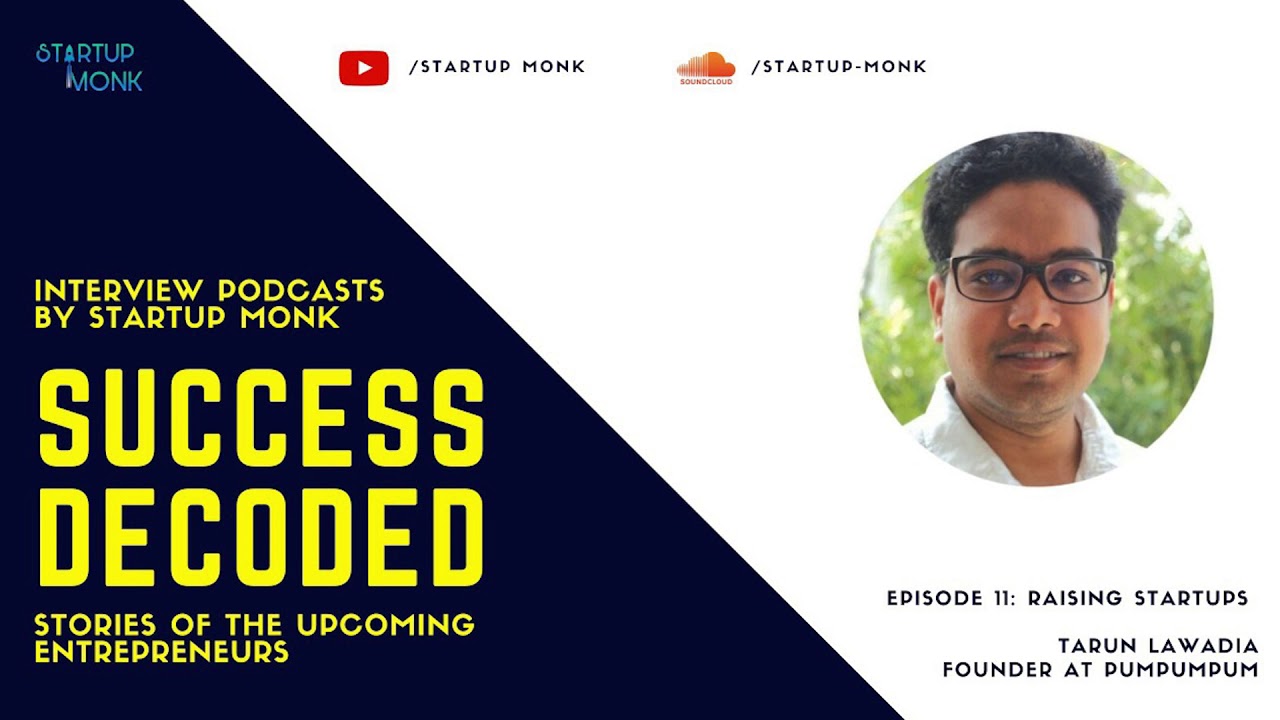 Tarun Lawadia is the founder of Pumpumpum, a smart car subscription model that empowers millennials by giving monthly subscriptions of pre-owned cars at cheap rates.
Lawadia began his work as a derivatives analyst in 2011, a job that was largely unknown a decade ago. He joined Chaayos as chief of operations three years later. It was still early days for the tea store operation. Lawadia became an entrepreneur after co-founding Pluss, a smartphone app for medicine deliveries, after working for almost a year.
Lawadia happened to run into another business venture in 2018 that was very ahead of its time: used-car leasing. While the market for used automobiles was expanding at a healthy rate and a number of new competitors had entered the fray, used-car leasing was still in its infancy.
But it was the aim of PumPumPum, a used-car leasing firm that launched in 2018 and began operations a year later, that pushed Lawadia to take the leap. He was sure that PumPumPum would not only have a head start, but would also be better equipped to deal with the early hurdles. With tarun, the nascent firm got off to a good start, earning Rs 28 lakh in the first fiscal year. The firm raised Rs 2.2 crore three months later, in July 2020.
The startup enables someone to lease high-quality pre-owned vehicles in excellent condition. Pumpumpum is a top startup in India that allows a corporate employee to buy the car of their dreams at a reasonable price. PPP is the finest alternative on the market because the monthly fees are less than an EMI on an automobile. Depending on the individual's preferences, all brands and models are available. One can rent a car for anywhere from 6 to 24 months. Employees of startups and small businesses have benefited greatly from this clever car subscription model.
A Global Business Consultant and An Author Who Desires To Share Knowledge, Tolga Akcay
The pandemic has hastened the rise of robotics, digitization, and the emergence of Industry 4.0, which focuses on the use of Artificial Intelligence (AI), Big Data, and the Internet of Things (IoT). Industry 4.0 embodies these systems and incorporates greater human intelligence.
Experts from all over the world, such as Tolga Akcay, who specializes in developing tailor-made solutions that help businesses succeed, are living and prospering in this new era. Tolga works in Business Consulting, advising global corporations on blockchain technology, artificial intelligence, and digitization. As a business consultant, he ensures that global corporate connections are established that can easily and quickly ally with all of the world's top executives.
He collaborates directly with business owners and managers to provide expert solutions to IT specialists, marketing specialists, and manufacturers in order to improve overall operations. Because he can only draw on an international network of over 200 companies and freelance experts who work directly in analysis, programming, enforcement, and marketing with expert solutions, all of his efforts are focused on ensuring the company's continued growth.
Tolga's goal as a business consultant is to identify business owners' problems and provide them with a comprehensive picture of their company.
With the successful books The Blockchain Compass – Welcome To The World Of Blockchain and The AI Compass – Welcome To The World Of Artificial Intelligence, he has put his knowledge to paper. The Fate Of Globalization – In The New World Order by the author is already generating a lot of interest (about the consequences of the Ukraine War, Industry 4.0).
Tolga Akcay is a great supporter to sharing the information that you need to improve the encounters and lives of people around you, which is the reason he decides not to desire these important data but rather to share it all things being equal
10 Tips to level up and become successful entrepreneurs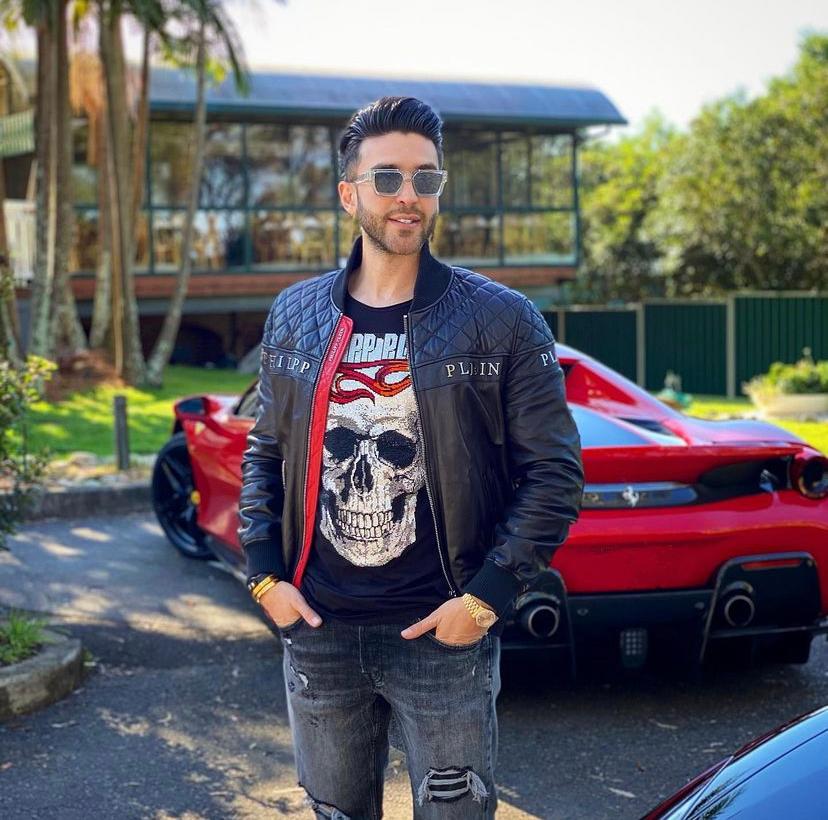 Arash Tahami is one of the most globally successful entrepreneurs. Specialising in eCommerce, cryptocurrency and NFT, branding and marketing – yet his skills do not stop there. As he travels around in his luxury supercars, Arash endorses a wide range of businesses he's built from the ground up:
Arash likes to spend his spare time endorsing music, DJing and hosting lavish parties filled with incredible looking women. Make sure he looks the part, dressed in designer from head to toe. Arash says 'being an entrepreneur is a lifestyle, not just a job.'
Now, Arash Tahami exposes his top tips for those ready to level up and become successful entrepreneurs.
1. Work as if you are going to retire tomorrow:
As an entrepreneur, you need to work as if you're going to retire tomorrow. You need to have the mindset that your work isn't just a job but a lifestyle change. Incorporate it into your everyday activities and make money from it. Once you unlock this technique, you'll never feel as though you're working a day in your life again.
2. Focus on your strong points:
More businesses die from indigestion than starvation. In other words, don't overwhelm yourself with too many things at a time. Instead, focus on less, but learn how to do them very well.
3. Move fast – progress fast:
Don't waste too much time on one thing. Too many opportunities will pass you by when you have tunnel vision and are stuck on one thing. A quote from Mark Zuckerberg that Arash likes to live by: 'You usually do not act fast enough in matters except in the matters in which you screw up'.
4. Be a problem solver:
Problems are inevitable in any situation, but it's how you deal with them. Look at issues from a logical standpoint and always be willing to resolve them. Obstacles and failures are a necessity in order to help learn and grow.
5. Be flexible but determined:
A successful entrepreneur must be competent in taking action and accomplishing results. You need to constantly learn and adapt to new knowledge and situations as they arise. However, please do not lose sight of your goals and remain firm with the direction you are headed in order to achieve them.
6. Never accept 'no' as an answer:
If you ask for an opportunity or help and are met with resistance or roadblocks, do not consider this a determining factor in your success. Rather, see it as an obstacle to overcome or a redirection towards better things.
7. Love yourself:
Your mindset and the words you feed it daily are imperative for your mental health and success. Not everyone is going to care about you or your feelings. You must remain strong and stop worrying about what others think or say. Focus on being your own biggest supporter and telling yourself positive thoughts daily.
8. Just Do it:
There's no time like now. Stop sitting around waiting for the perfect time or motivation. Take action and just do it. Success isn't gained overnight but rather small consistent steps over time. Victory comes from failure. Each time you get back up and move forward is another small step towards success. What you do today is the foundation for your future.
9. Live an idealistic and passionate life:
True success is achieved when you believe in your goals and are passionate about the results of your work. Your energy will inspire potential investors and allies and help grow your business. Your excitement can motivate others to want to be around you and draw their attention.
10. Surround yourself with people who inspire you:
Whether it's your next employee or your circle of friends, always surround yourself with quality people who inspire and push you to be better. You can learn a lot from the people you spend your time with. Don't be intimidated by people who are more intelligent or more successful than you. Use it as a tool to learn from them and elevate yourself to higher levels.
Archana Sinha, Influencer and CEO Of Nourishing Schools Foundation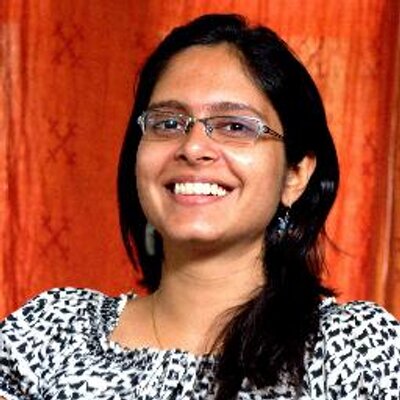 Archana Sinha is a nutrition and food safety specialist, writer, influencer, and worldwide voice. She is the Co-Founder and CEO of the Nourishing Schools Foundation, an Ashoka South Asia programme aimed at developing young changemakers who can improve their own and their communities' nutrition.
In 2015, the SELCO Foundation appointed Archana as an Entrepreneur-in-Residence for the Kowdi Kutumba initiative, which aims to make the traditional North Karnataka handicraft of Kowdi a sustainable source of life for low-income women. She worked as a management consultant for i3 Consulting, a firm created by ex-McKinsey personnel, before joining Ashoka.
She oversaw engagements in which she advised clients in industries such as financial services and e-commerce on business development, strategy, and the establishment of new businesses.
She has been acknowledged as a contributor to the Yellow Books, which are produced by the Food Safety and Standards Authority of India (FSSAI), an autonomous organization within the Ministry of Health and Family Welfare of the Indian government. These books are intended to engage youngsters in discussions about nutrition and food safety. She believes that today's youth must take the lead in effecting change, and she worked on a project in which children in rural Maharashtra took care of their own nutrition by opening a school canteen that only provided healthy snacks.
She has worked as a journalist for The Asian Age and has contributed to outlets like Your Story, Huffington Post, and Forbes. The Aspen Ideas Festival in the United States has granted her the Spotlight:Health scholarship, and the SELCO Foundation has named her an Entrepreneur-in-Residence