Founder and CEO Of Kristal.ai, Asheesh Chanda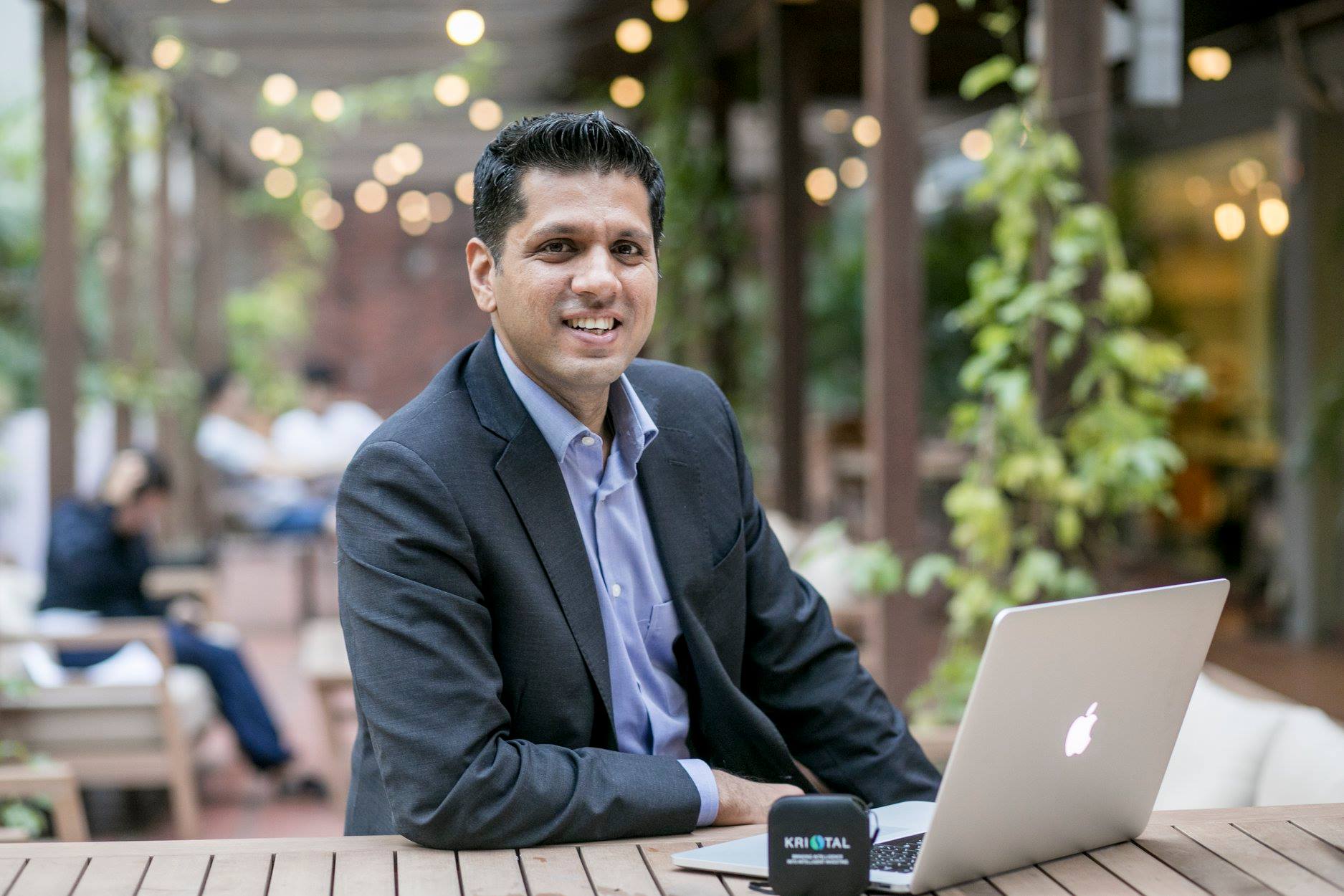 Asheesh Chanda is the CEO and Founder of Kristal.AI, a global digital private wealth platform that provides accredited investors with full asset management solutions. He is in charge of all firm operations, including strategy and product development, customer acquisition, and growth. Asheesh also manages the Kristal Founders Fund, a high-performing hedge fund strategy that manages money for the fund's founders and major customers.
Asheesh is a post-graduate from IIM-Bangalore Batch of 2002 and a computer science engineer from IIT-Delhi Batch of 2000. Since 2002, Asheesh Chanda has worked in the financial services industry. He began his career working for companies such as Citibank India and JP Morgan Chase before launching Kris Capital in 2014. He created Kristal.AI in 2016 to enter into the digital asset management industry, attracting both accredited and retail investors, after shutting it down in 2016. Asheesh spends a significant portion of his time researching and trading financial markets.
Kristal.AI was founded in 2016 with the goal of providing tailored wealth management to the mainstream affluent and emerging high networth investor segments. He oversaw investment portfolios at KrisCapital, a Singapore-based global macro hedge fund that he co-founded to invest across different asset classes, prior to creating Kristal. To optimize sharpe ratios and minimize drawdowns, he led asset allocation decisions and developed both systematic and algorithmic trading strategies.
It is Digital-First Private Wealth platform that connects investors with bespoke complex investment solutions and curated portfolios from the world's best Portfolio Managers. Kristal's patented algorithm also assists you in selecting the finest investment methods to accomplish your financial goals. Kristal.AI is presently licensed in three countries: Singapore, Hong Kong, and India. While Asheesh devotes a significant portion of his time to learning about and trading financial markets, he is also a python programmer and a quasi-techie at heart, having achieved several accolades during his studies, including an All India Rank 51 in IIT Entrance 1996, as well as being an Indian National Math Olympiad and Indian Physics Olympiad scholar.
Website Designs Trends 2022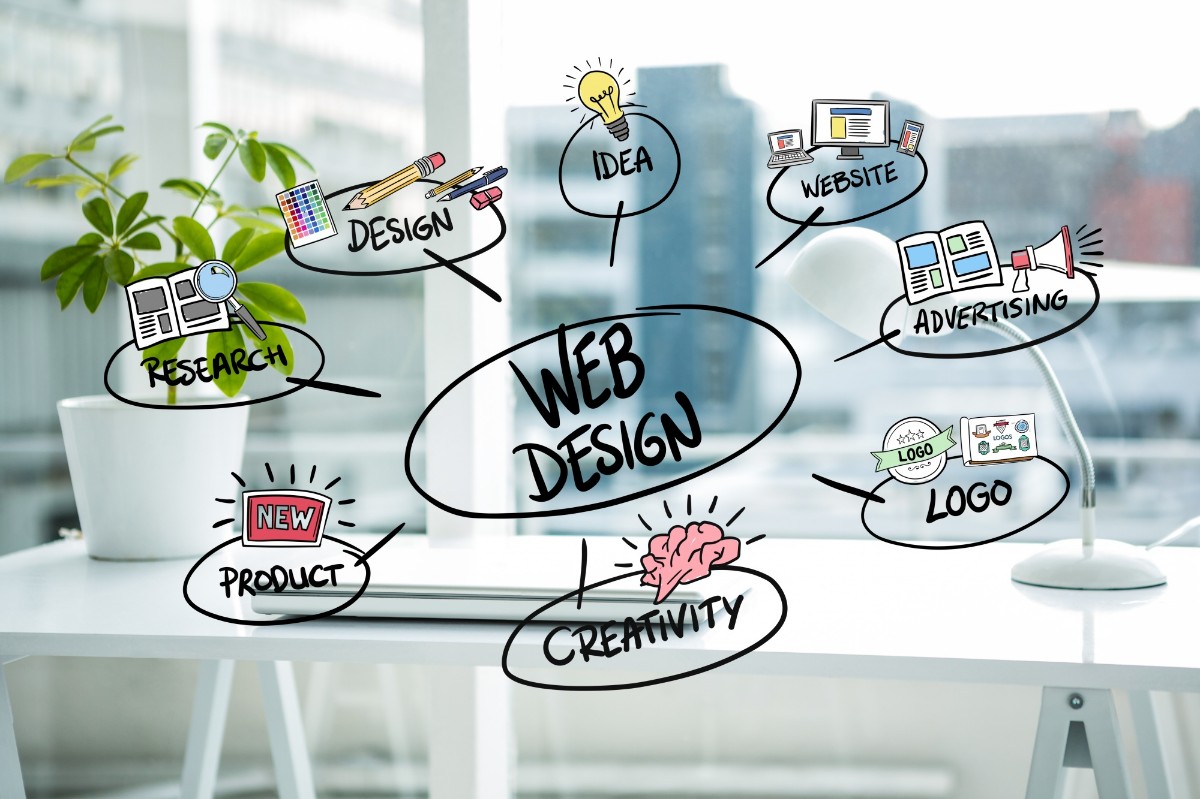 Normally a user takes fifty milliseconds to think if they are going to stay and visit your some more time on your website. In this case, the negative thoughts of a user against your website turn into a reverse matter for you. Learning the above matter, you can understand that the best design for your website matters a lot for the user impression. You just need to remember that," The first impression is the last impression, sometimes you never get a second chance."
It is arduous to find the best website design company in London for you following the latest website design trends in 2022. Here we have highlighted some current web designs to inspire you. This assorted list will guide you to embody the elements that are needed for your website design. If you can observe the website design ideas and work on them this will let your visitors be attached to your site.
Let us discuss the whole term below.
A compact list of the Trends:
1. 3D Illustrations
2. CGI Graphics
3. 80s Synthwave Aesthetics
4. Parallax
5. 2D Cartoon Illustrations and Animations
6. Real Objects as Part of the Experience
7. Brutalism
8. SciFi High Tech
9. Glitch Effect
10. Psychedelic Colors Experience
Web design trends in 2022
3D Illustrations
In 2021 3D Illustration design became a vast User Interface design and it is now more dynamic in 2022. For 2D or 3D mash style, this is a real fact which means 2D flat design becomes 3D. It is now a top trend. In the apps now you can see fun cartoons that are more realistic and eye-catchy with mild candy colours. There are three leading sub-trends of 3D Illustrations based on web design concepts from Dribbble and Behance.
Cutout 3D
Humans turn into 3D
CGI
Nex trend you can go for creating a dynamic interactive website. This interactive engages the audience more with the website. CGI graphics goes better for web design. The complexity of CGI graphics describes high-end technologies and qualities. This is a vast improvement because it is affordable for amelioration. This is now becoming a trend for so many companies and agencies not to take CGI graphics as professional just because it carries a lot of benefits and bottomless possibilities.
It is important to make your graphics quality high. Because quality graphics can bring your brand identity to a high place. This leaves your impression of the professional and trustworthy for engagement with audiences.
CGI is not as hard as you think. You can use Cinema 4D, and ZBrush to develop your skills and increase your practice level. You need a website to stand up for your brand and this you don't have to make long and complicated CGI graphics.
Your design can be able to attract the eye of the audience with short animations and semi-notional imagery. Let's have a look at some examples of this kind of design.
80s Synthwave Aesthetics
This trend is seen everywhere in movies, tv-shows, and music and is chosen for the web designs. From the 1980s the retro-futuristic neon style was known as Synthwave or Outrun. You can recognize this design easily because of its glowing neon colours, dak mode, and grids. The decorous Night City of this design brings the aesthetic mood to a lovely decade gone long ago.
This design is enjoyable because it has striking art and the power to give an impression of your website as a real-life depiction.
Parallax
At a time Parallax was much more popular over the internet via a crooking scroll and engaging. This trend cannot go for a long term because of its overuse. Just only the part of Integral, Parallax was a top design for the website. But most situations face bad usability of the website such as slow loading and excessive scrolling.
After so many complications Parallax came again as a new trend. But this time Parallax takes care of the caution. Now it does not carry overloading. Parallax now escapes needless tools that can make the design aggravate or can make the page eternal and weighty.
2D Cartoon Illustrations
Following the cartoon-style 2D illustration choose its way on the trend. From much research of various websites there found three kinds of approaches to this aptitude of 2D illustration.
Including simple animations of 2D to give a website an overall simple view.
Including 2D to make the entire interface cartoon.
Using 2D cutouts in a 3D environment.
Real Objects
For business websites, it is important to highlight their products. In this case, products with an authentic look and the best packaging are the main part of the website design. They avoid using a sublime quality photograph of the product. This type of website uses the photo of the product individually to animate or emphasize via the parallax effect. This trend gives the whole part an experience with the product.
Brutalism
Brutalism is an anti-trend reaction. Over the internet, it seems to extinction upon the practices of web design. The name Brutalism comes from the French language "Beton brut." It means raw concrete. It characterizes the Brutalism architectural style emerging in Europe and the USSR after WWII. This movement brings a strong impression because it communicates with the viewer directly with an easy geometry, artificial look, and impenitent extortionate aesthetics.
In a few situations, Brutalism is used for post-apocalyptic, dystopian, and totalitarian aesthetics in fiction. For the basic web-safe colours Brutalism is used for web design. Also, for raw interactions and large and high fonts, this term is used. But it ignores the grand practices for web design. So, there are no rules to follow. Just will a little sense and a view of 90s website nostalgia you can go for this trend.
SciFi High Tech
First to say that this trend is not only for tech companies and developers but also for marketing agencies, fashion websites, and portfolios. Corporate design in other words can be said to be a boring and overused term. High tech term gives the portion a futuristic look and smooth interactions.
This SciFi trend can intersect with CGI graphics, 3D illustration and synthwave 80s style.
Glitch Effect
Glitch Effect is about brutalism, parallaxes, retrowave, and futurism. In the web design for the upcoming year, psychedelic and glitches effects will be used a lot. With all other web design trends, 2022 Glitch design works in a perfect road.
Psychedelic Colors
Psychedelic trends prove the tendency that nothing overlaps for 2022. Obdurate pulsatory colours, animations, and patterns turn the design of a website into a psychedelic way. It depends on your expectations and how you want to mix your elements. You choose a better way to have a rememberable experience for your audiences. In the rising trends, this psychedelic is one of the examples.
Conclusion
Web design trends in 2022 bring a much more connection between the viewers. All trends of the year can easily conjoin and be practised comparatively in various abbreviations. This trend presents another step but that is nothing new. The latest design will also knock by the future quickly. Digital designers must face the method of all time. But it is all about their focus on creating pleasure.
This is how you can finance the construction of your own home
Live in a home owned, independent and, possibly, away from the hustle and bustle of the city. This desire, to leave behind contact with the crowds that live in large cities, has become stronger since the start of the health emergency caused by the covid pandemic. However, if instead of buying an old home you prefer to build a new one, in many cases the savings are not enough for the land and the building. For this reason, there is a peculiar class of loans whose guarantee is not an already built home, as in common mortgages, but a house of which only the project exists. It is the so-called self-promoter mortgage, a niche product whose trend, however, is on the rise, according to experts.
"The demand for self-promoting mortgages is much lower than that of a conventional mortgage loan," says the director of Mortgages at iAhorro, Simone Colombelli. These represent only a small part of the mortgages contracted through this bank comparator. However, for the secretary of the General Council of real estate agents (Coapi), Lola Alcover, "in the last year it has been possible to see an increase in demand, undoubtedly closely linked to the increase in interest in single-family homes that the current health crisis, with everything that has come with it, has meant".
But, what are the requirements to apply for a self-promoter mortgage? Beyond having the economic solvency require by the bank to grant a loan, the user must be the owner of the land on which he plans to build his home and this must be register in the Land Registry. "The land must also comply with all the urban planning regulations that are applicable in each specific case and have the building permit, processed before the town hall," explains Alcover. And you will have to provide a project for the execution of the work carried out by a competent technician and with the collegiate visa, as well as a budget.
Basic bindings
"In the vast majority of cases, with a self-promoting mortgage you can get the same level of financing as with a regular mortgage loan, that is, up to 80%," says Colombelli. That money, however, will not be deliver all at the beginning, but in a staggered manner. The usual thing is that the first contribution occurs at the time of signing the mortgage and before starting the work, and that it covers 50% of what is establish in the contract. "That money will be use to pay for all the costs of buying materials and starting construction," explains Alcover.
Each time the successive stages of construction are finish, the technical director will issue the corresponding work certifications, which will be transfer to the entity to certify the completion of one of the sections. In this way, the user will receive from the bank the money planned for the next phase. When the execution of the project ends and the certificates are issue, as well as the occupancy certificate, the last tranche of financing will arrive, which generally ranges between 10% and 20%.
As for the other characteristics of self-promoting mortgages —marketed, among other entities, by Banco Sabadell, Bankinter, Liberbank, Unicaja, Globalcaja, Targobank and Banca Pueyo— Colombelli points out that they are very similar to typical mortgage loans. "In the vast majority of cases, the links are usually the basic ones: payroll, life insurance and home. The most frequent term is usually 30 years and the interests are similar to those of the rest of mortgages", says Colombelli.
"There are also many firms that set a slightly higher interest, considering that the risk assumed is higher than in the traditional format, since they are talking about a building in the future, with the consequent uncertainty of whether at final will count or not with the guarantee of the property. However, when this increase occurs, it moves in a range that does not usually exceed half or three quarters of a point", Alcover warns.
Uncertainty
Colombelli stresses that when requesting a self-promoting mortgage "the land must be purchase, except in the case of Banca Pueyo, which offers to cover up to 70% of its price, and Unicaja and Targobank, which grant up to 50% %".
The experts consulted agree on the advantages of this type of loan. "We have the flexibility to define the project and even for the conditions of the loan with an entity that does not have a specific range of this product," says Colombelli, from iAhorro. To which Alcover, from Coapi, adds the fact that "the amounts are receive in stages and, therefore, the indebtedness goes hand in hand with the good evolution of the define company; and that during the first two years capital is not amortize, but only the fixed interest, which makes the start of the project more affordable".
However, some inconvenience must be take into account. "If we take into account all the setbacks that may arise throughout the process, such as unexpect changes in materials or delays in the work, among others, and not having a close budget, it is possible that the process is costly and a deviation between the project and the finish work; and it is on the latter that the appraisal is carry out", warns Colombelli. To balance the uncertainty that this generates, "the entity will be more rigorous in the require solvency conditions and it is very common for guarantees to reinforce the guarantee to be request, which is another disadvantage to take into account," Alcover emphasizes.
The Best Bookkeeping Services Small Businesses Can Use
Bookkeeping is an essential part of any business. You can track your cash flow by keeping books. You can analyze your business's performance now and make key decisions about the future by keeping the books. Bookkeeping organizes your financial records, making it easy to find numbers for loan applications or backing up tax returns if they are audited by IRS.
You probably already use bookkeeping or accounting software to keep track of your small business finances if you are like most business owners. What happens if you don't have time for bookkeeping? What if you prefer to spend your time on more important business tasks than learning how to use the software? There is a solution, whether it's lack of experience, time, or other reasons.
In the past, hiring bookkeepers meant looking for an experienced candidate in your local area. Then they had to go through a long interview and onboarding process before they could start working in the office. The internet makes it much easier to hire bookkeepers anywhere in the world.
This post will take a deep look at the advantages of online bookkeeping services. We'll help you find the best online services if this is what your business requires. Continue reading to find out more about online bookkeeping.
What is a virtual bookkeeping service?
Small businesses can use online bookkeeping services, also called virtual bookkeeping. Remote financial professionals work for small businesses to assist them in keeping track of their finances, balancing their books, and performing other important bookkeeping and accounting functions.
There are many options when it comes to choosing a virtual bookkeeping company. You may be able to add bookkeeping support from an accountant or bookkeeper to your accounting software. You can also use an independent service that offers support but is not affiliated with your software. An online bookkeeping service may be an option that uses its own software and apps.
Your online bookkeeping service might offer different features depending on the company you choose and the pricing plan that you choose. You might be able to use the following services:
Account reconciliation
Financial reporting
Planning and preparation for tax
Payroll processing
Accounts payable and accounts receivable
Monthly and quarterly reporting
Support & training in accounting software
Invoicing & billing
The 4 Best Bookkeeping Services for Small Businesses
Sign up online for bookkeeping and you can focus on your business tasks. These seven options will help you start your search for a bookkeeper. These bookkeeping services can help you find affordable bookkeeping and a dedicated team to support your business' growth.
BENCH is the best Bookkeeping service overall
The bench was founded in 2013 and has provided virtual bookkeeping services to thousands of small-business owners. The bench will set you up with a dedicated and knowledgeable bookkeeper to help you learn about your business and show you how it works. After your account has been set up, your bookkeeper will begin to import transactions each month and start working on the books. Monthly reporting will be available to you, along with everything you need for tax time.
The bench has a team behind the scenes of financial professionals, so you can work one-on-one and with your accountant. Although most small-business owners will benefit from Bench's core service it also offers additional services. BenchRetro is a service that assists businesses in bankruptcy and with IRS problems. Businesses that require tax assistance can also use BenchTax. Bench's plans can be used by any business that does cash-basis bookkeeping. However, custom pricing is possible for accrual bookkeeping.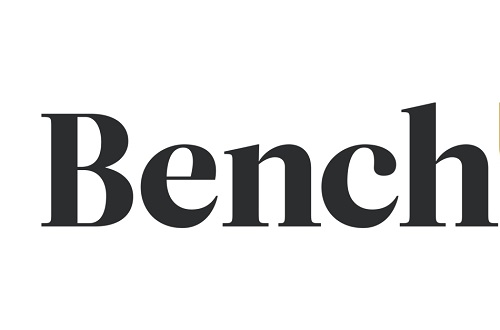 Pros
A dedicated bookkeeper
Monthly reporting
Solid security
Tax support add-on available
Cons
Not ideal for accrual bookkeeping
Best Bookkeeping Service for Small Businesses with few Transactions: BOOKKEEPER.COM
Bookkeeper.com provides bookkeeping services for its clients for over 30 years. Bookeeper.com will provide you with dedicated accountants to help you with all your accounting and bookkeeping needs.
Bookkeeper.com provides a variety of services to small businesses including bookkeeping, tax prep, and payroll. Access to many tools and resources, including calculators, online payroll and a learning center, will be available.
Bookkeeper.com does not have any online reviews. However, the ones that do exist are mostly positive. This service is perfect for small businesses looking for an accounting and bookkeeping solution that works for them at a fair price with no hidden charges.
Pros
All-in-one bookkeeping support
Support for tax preparation
Support for Payroll
Accounting on a cash or accrual basis
Advice on financial and investment matters is available.
Read More: QuickBooks File Doctor
Cons
Businesses with more than 200 transactions per month are not suitable.
Features of BOOKKEEPER.COM
Bookkeeper.com provides a variety of financial services for its clients. These include bookkeeping, payroll, tax prep, and planning as well as financial planning and investment. Some of the most notable features in bookkeeping include:
Monthly reconciliation
Monthly financial statements
Document storage
Set up accounting software
Monthly performance report with a key performance indicator (Plus plan only).
Only the Plus plan includes class and location tracking
Bookkeeping service with the best integrations: BookKeper360

Bookkeeper360's mission is simple but powerful. It empowers small business owners with financial data that can help them grow their businesses. Bookkeeper360 can integrate with accounting software such as Xero and QuickBooks. Are you unable to use accounting software? A dedicated bookkeeper will help you get up and running in as little as one to two weeks. Are you behind in accounting?
Bookkeeper360 has US-based accountants. It charges a flat monthly fee. Your books will be checked each month to make sure everything is accurate and balanced.
Bookkeeper360 is unique for its integrations with Xero, QuickBooks, and other business apps. Bookkeeper360 integrates seamlessly with many business apps, including Amazon, Stripe, and Gusto. The company has received numerous 5-star reviews on platforms such as Google, Yelp, and G2.
Pros
Flat pricing or pay as you go
Many integrations
Customer reviews that are positive
Accounting on a cash or accrual basis.
Cons
Only available for Weekly Plan subscribers
Features of BOOKKEEPER360
Bookkeeper360 has many integrations and offers a variety of bookkeeping features for growing businesses. Bookkeeper360 offers additional tools for business such as inventory, payroll, tax support, and invoicing. All of these options are available at an additional cost.
Here's what you can expect in terms of bookkeeping:
Monthly reconciliation
Monthly statements
Subscription to Xero and QuickBooks
Support by phone, email, and chat
Advanced reporting (Weekly only)
Weekly updates (Weekly only)
Best Bookkeeping Service QuickBooks Users: QUICKBOOKS BOOKKEEPING LIVE
QuickBooks is a popular accounting solution on the market. You may already be using it in your business. Did you know that QuickBooks Live also offers online bookkeeping services?
QuickBooks Live will provide a certified online accountant to maintain your books. You can cancel or change your plans at any time.
Are you behind on your books? Your bookkeeper will start cleaning up your books with the current financial year. Your books will then be maintained for each month. You'll also receive customized reports to help you track your business's performance.
Pros
Perfect for QuickBooks users
No contract required
Monthly reports
Cons
You must have a QuickBooks Online subscription
There are some user complaints
QuickBooks live Features for Bookkeeping
Signing up for QuickBooks Live will match you with an accounting team who will teach you the basics and get you started on your books. Your business will receive a customized bookkeeping plan, which could include the following:
Account reconciliation
Transaction categorization
Chart of Accounts – Customized Setup
Monthly reports
The Benefits of Using an Online Bookkeeping Service
Are you still unsure why an online bookkeeping service is a good idea? There are many benefits to using an online bookkeeping service.
Lower Costs: Although it may seem counterintuitive to do so, you can actually save money using online bookkeeping services. You, or your employee, could spend too much time keeping the books — which can be costly to your business. You can free up time to concentrate on other areas of your business by hiring someone to handle these financial tasks. Outsourcing will save you money over hiring an in-house accountant.
Get a picture of where your business stands: A bookkeeper will help you to understand your cash flow, which is what's coming in and what's going out. This information can be used to help you determine how your business can cut costs, make changes or improve its future.
Make important business decisions: Are you thinking about growing your business or making a major change in your life? Your virtual bookkeeper will provide the insights and reports you need to make business decisions.
Get Ready for Tax Time: Filing taxes, whether it's quarterly- or annually, can be difficult. Your virtual bookkeeping service can help you file your taxes and keep your financial documentation organized in case of an IRS audit.
Get Paid on Time: Are you forgetting to send invoices immediately? Do you find it difficult to remember to remind clients who owe you money? Online bookkeeping services can help you get paid on time by invoicing clients and reminding them to pay.