An Author, Motivational Speaker & Entrepreneur, Sudha Menon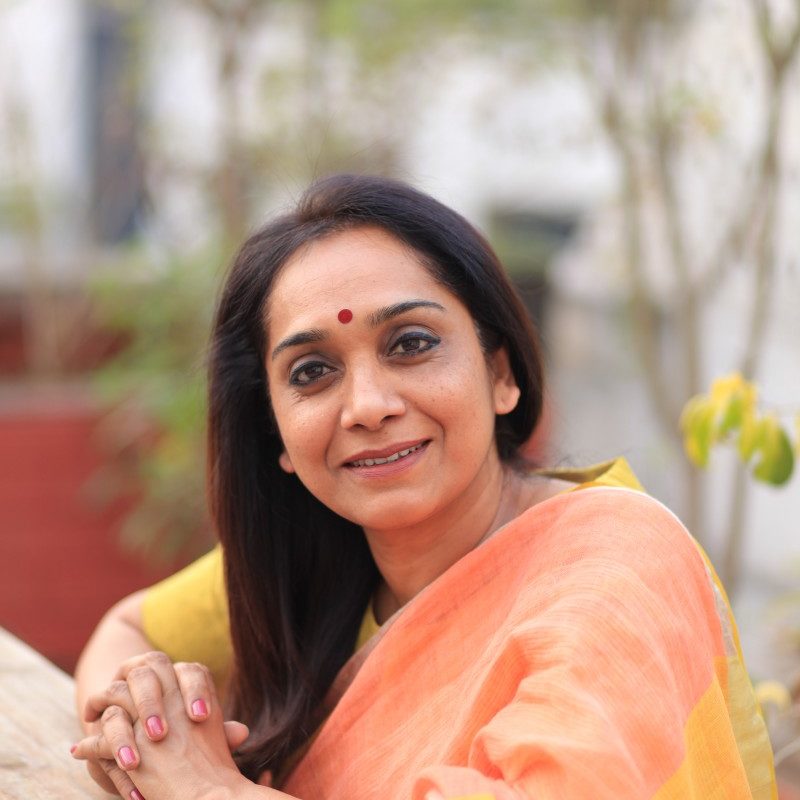 Sudha Menon is a columnist, author, and writing coach. 'Recipes For Life,' Feisty at Fifty, Legacy: Letters to their Daughters from Eminent Indian Men and Women, Gifted: inspirational stories of people with disabilities, Devi, Diva or She-Devil: The Smart Career Woman's Survival Guide, and Leading Ladies: Women Who Inspire India are among her six nonfiction books. Her books have been translated into Marathi, Hindi, Malayalam, Kannada, Bengali, and Tamil, among other Indian languages.
Sudha grew up in a hamlet near the railway tracks in suburban Mumbai, where her father worked as a railwayman and philanthropist labor leader. Sudha and her three siblings had local fruit instead of lavish restaurant meals, as well as a strong love of reading from their father, who was a voracious reader who frequented ancient bookstores and wayside booths alike.
She opted to pursue her second passion of writing a book after more than 20 years as a journalist at The Independent (Bennet Coleman& Co), The Hindu Business Line (Kasturi& Sons Lt), and Mint (HT Media). Her debut book, Leading Ladies: Women Who Inspire India (42Bookz Galaxy), was published in late 2010 and chronicles the amazing journeys of some of India's most admired and talented women.
She is the founder of the writing workshop series Get Writing, which helps people realize their dreams of becoming writers. She's also the founder of Writing with Women, a writing program that brings together women from various backgrounds to share their stories and share their experiences. She is also the brains of Telling Our Stories, a project in which she assists Pune senior folks in writing their stories, many of whom had observed and even participated in the liberation movement.
Sudha is also a motivational speaker who travels the country giving inspirational seminars and women's leadership sessions to businesses, educational institutions, and non-profit organizations. She has spoken at events such as TEDx Pune 2013 and TiECon 2017's Women's Conclave, among others. She was a guest speaker at Pilani's annual literary festival, BITS, in early 2018.
Top 5 Defence Lawyers in Edinburgh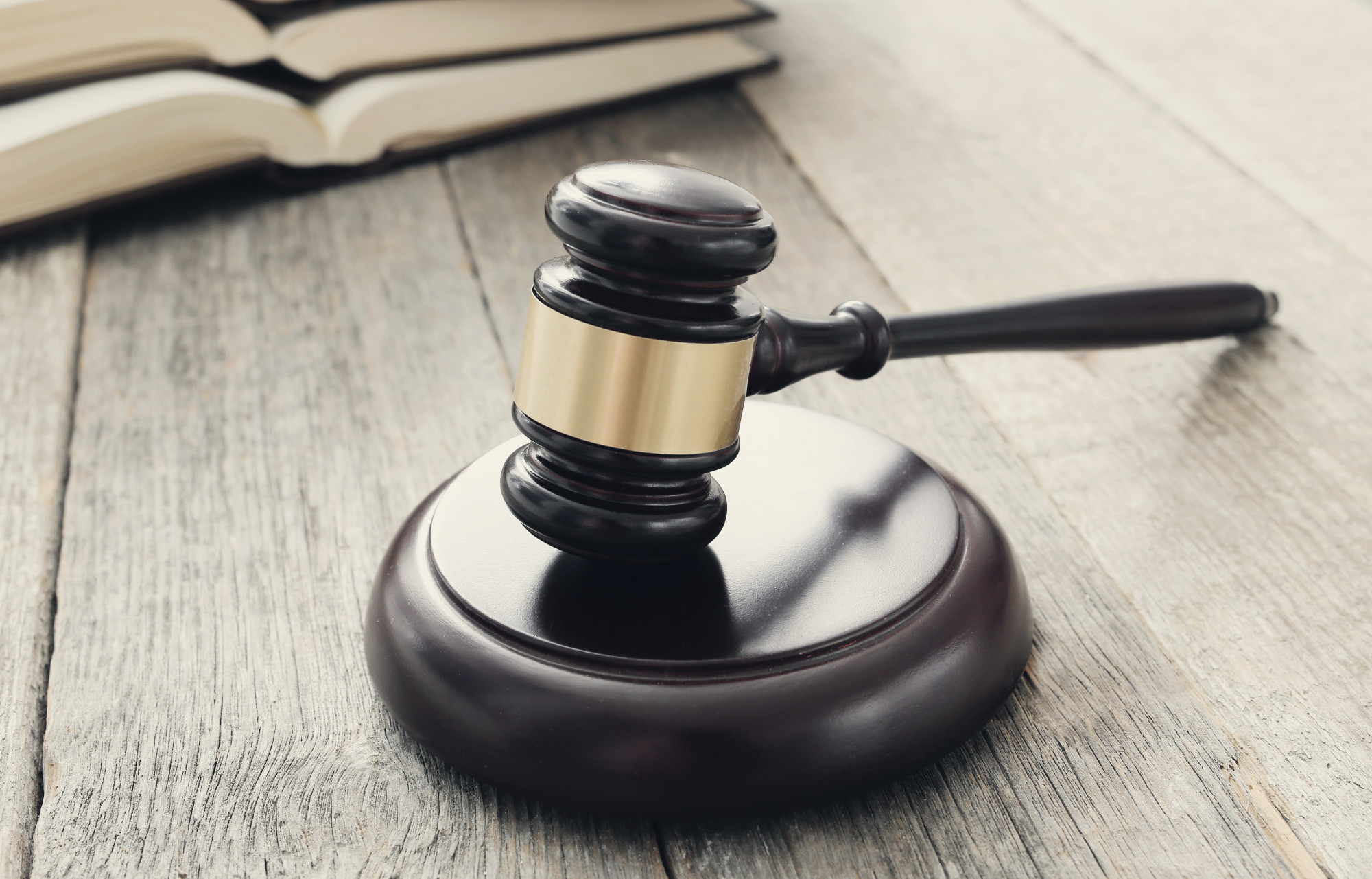 Have you been accused of committing a crime? You should hire an experienced, skilled defence lawyer in such a situation since they are well-versed in handling it. Today, we're sharing our picks for the top law firms with the best defence lawyers in Edinburgh, Scotland. The results are primarily based on client feedback, but other factors such as credentials, experience, and famous cases are also considered. Let's get started.
Best Defence Lawyers in Edinburgh, Scotland
We have listed below the law firms known for being home to some of Edinburgh's best criminal defence lawyers.
O'Neill Defence
Peter O'Neill founded O'Neill Defence in 2007 after graduating from the University of Edinburgh. Providing professional representation and preparing clients' defences for their clients in Edinburg, Scotland, is an honour for them. Obtaining the best outcome for your case requires an honest and open relationship between you and your solicitor.
Their knowledge of criminal law and traffic law services can be extremely helpful to you in preparing a strong defence against your adversary. O'Neill Defence is committed to providing the best possible legal counsel and outcomes, no matter the situation.
You can trust O'Neill Defence as the best defence lawyer in Edinburgh, Scotland if you are looking for a defence lawyer.
Paterson Bell
The Paterson Bell firm is one of Edinburgh, Scotland's most reputable defence law firms. The firm's defence attorneys have a successful defence record in criminal cases before the High Court, Sheriff Court, and Court of Appeal.
They provide all types of legal assistance as a licensed legal aid provider. You will be aware of your financial situation if you do not qualify for Legal Aid, as their solicitors will assist you for a fixed fee. Having them on your side will increase your chances of getting the most favourable result.
MBS Solicitors
MBS Solicitors will be your best option if you're looking for a defence law firm. Your reputation and prospects could be severely damaged if you are being investigated or prosecuted for a crime. Therefore, they offer a full range of services, starting with the initial consultation and ending with court representation.
Upon request, their team will provide you with information about your rights and options. In addition to representing private individuals, they also represent businesses. It doesn't matter how serious your matter is; we handle it properly and confidentially.
CN Defence Lawyers
Matthew Nicholson has been practising criminal defence law since the early 1990s. He founded CN Defence lawyers in 2002 after achieving great success here. Solicitors in the firm have years of experience in criminal defence and are well-known and respected in the legal community.
They aim to provide guidance and defence to anyone being investigated or charged with a crime. One of their defence attorneys from Edinburgh will explain what to expect. They will protect your rights. They will keep your information confidential.
They will guide and advise you before, during, and after each hearing. Their knowledge and experience will help them represent you effectively based on your directions.
BCKM Solicitors
BCKM is another leading defence lawyers' firm in Edinburgh, Scotland. BCKM's defence solicitors have more than 80 years of combined experience representing clients in criminal court and tribunal proceedings. From police questioning to case resolution, they understand and thoroughly examine every aspect of the criminal procedure at every stage. Regardless of how complex, difficult, or seemingly simple the situation is, they provide skilled and knowledgeable assistance.
Final Words
That's all for today's roundup of the best defence lawyers in Edinburgh, Scotland. Above in the post, we have highlighted some of the best defence law firms in Edinburgh for you to get legal help. In our top picks, we recommend that you follow O'Neill Defence if you need reliable legal assistance with criminal or traffic law. If so, get in touch with us for more details.
Nikita Hendricks CEO of Nikita's Juice Talks About How It All Began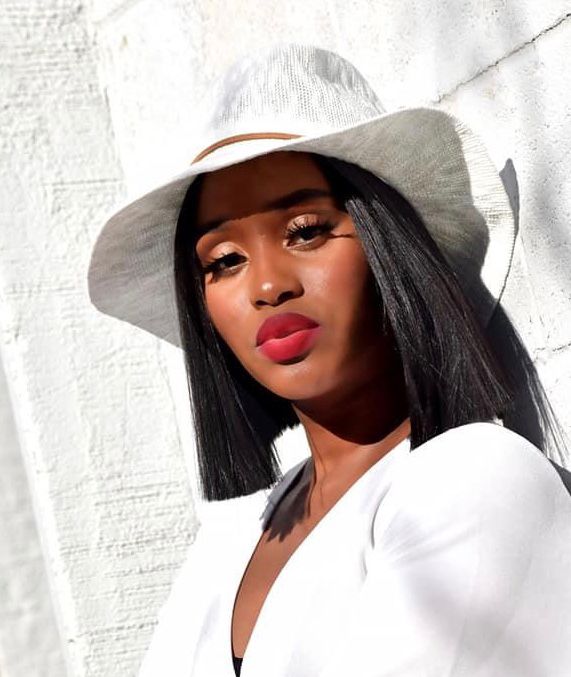 Nikita's Juice is available everywhere now, and everyone is getting it. This juice drop is one of the biggest ones yet that is making a healthy impact for all of its consumers. But how did it we get here, how did it all begin?
Founder and CEO of Nikita's Juice; Nikita Hendricks is a young 27-year-old Entrepreneur from Guyana who was born on January 22nd. Since Nikita moved & migrated into the United States in 2013, she had to leave her immediate family which definitely was not an easy decision for her to make. Though even with all the challenges, Nikita believed that it would be a better decision for her family's quality of life in the long run. Nikita Hendricks graduated from Baylor University in Waco, Texas in 2015 earning a bachelor's degree in Management Information Systems and a bachelor's in Entrepreneurship.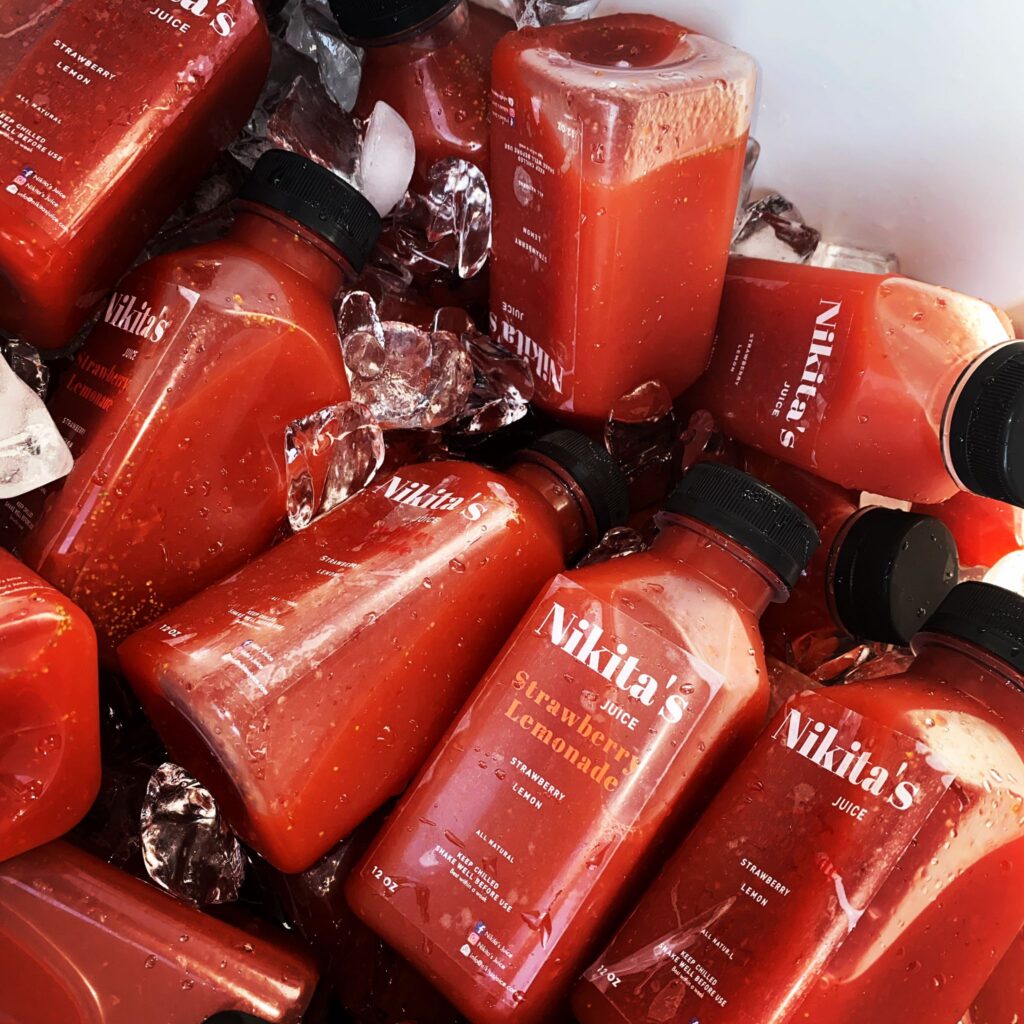 Her company began due to her passion and love for making natural juices. Nikita Hendricks never actually thought it would end up becoming a whole business and brand until two of her college friends encouraged her to do so. Nikita's Juice is growing rapidly within Texas and its customers are instantly taking a liking to it after trying it for the first time. It's amazing to see how much people appreciate and enjoy a refreshing bottle of juice. But truthfully, the drink really is a better consuming product for you compared to your average-everyday beverages purchased from the grocery store.
Many ask if the reason behind naming the company 'Nikita's Juice' is because the founder is Nikita Hendricks. However as that is true, Nikita has stated that she also just really likes the name 'Nikita' as it is a pretty one.
Since Nikita's childhood she had always been interested in creating juices. At home for her family, throughout school & college, at parties, etc. Anytime someone consumed her beverages the response after sipping it was always "wow where did you buy this!" or "woah this must be expensive". The appreciation for Nikita's drinks were always so high and luxurious. It was only a matter of time 'til the demand would bring her skill sets to create publicly available products. Many customers would also compliment the fact that after drinking her juice it would make them feel good after, since the drink has many healthy aspects. This is what Nikita loves, giving back is one of her main focuses. Creating positive shifts through different avenues. This is what has created the success for 'Nikita's Juice'.
From giving back to the community with Nikita's Juice already making donations to the homeless in the streets around Texas, having one of the most rapid growing customer-base, and creating organic high-quality juices without the preservatives, her new brand Nikita's Juice is heading for a life-changing award that soon everyone will be talking about. It's not common to hear of a juice company making such an impact in today's market, but Nikita Hendricks has done it.
See what Nikita Hendricks is up to!
https://instagram.com/nikitasjuice
Grab a Nikita Juice bottle here!
With the use of Technology Education, Sneha Priya is assisting the Next Generation in Making the Best Job Choices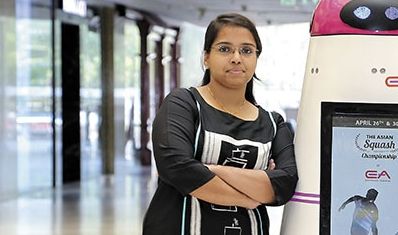 Sneha Priya, an engineering student, founded SP Robotic Works, a company that now generates over Rs. 7 crore in sales, thanks to a common enthusiasm for robots. Sneha Priya is the CEO and Co-Founder of SP Robotic Works, a platform for learning, building, and showcasing robotics, internet of things (IoT), image processing, virtual reality (VR), and other next-generation skills and education.
Sneha is an electrical and electronics engineer who founded this company while backpacking around the country at the age of 19, competing in and winning national and international robotics contests. She developed a universal platform for reading and controlling wirelessly in 2013 with patents in IoT for the smallest hardware device that can wirelessly operate devices from 5A to 150A. This device has grown in popularity and is now used in a variety of settings, including the home and industry, and is known for its ruggedness and simplicity of design. Today, the company focuses mostly on educating young minds about the latest technologies through hands-on kits, with the goal of creating a tech community that learns, creates, and invents new tech products.
Sneha is optimistic about providing online education in cutting-edge technologies such as robots and IoT (Internet of Things) through hands-on kits and an online maker platform where people can learn, test, network, share ideas, and showcase their work.
She was one of the Women Economic Forum's "Iconic Women" among the youngest women, and she has been recognised six times for her contributions as a robotics entrepreneur by organizations such as the Ministry of Skill Development and Entrepreneurship, the World Startup Expo, and the Confederation of Indian Industry, among others.
Silicon Valley has named SP Robotic Works as one of the top 50 most successful companies in the global space. It enables youngsters to learn things in a new and exciting way by teaching complicated technical formulas using real-life analogies. With the support of practical and participatory activities, Sneha's company is making a difference in the lives of children across its 83 facilities.