Air India to flyers' rescue: Waives fare difference, cancellation fees for some passengers
In a major relief to passengers, Air India has decided that passengers who booked tickets for domestic flights during the lockdown for travel in that period will be allowed to rebook for flights anytime up to August 24, 2020, "at no extra charge".
The airline took this passenger-friendly move with resumption of domestic flights from last Monday. "Further if passengers have booked for flights post May 25, 2020, which have been cancelled, he/she is eligible for refund, cancellation charges will stand waived and passengers will be allowed for full refund," an AI circular issued Sunday says.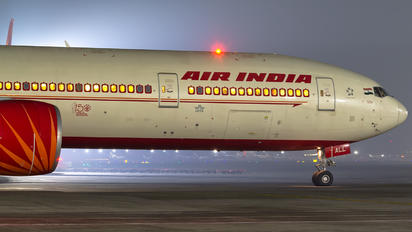 Hopefully private airlines will take a cue from us, said an AI official.
"On resumption of select domestic Flights from May 25, it has been decided that any passenger holding AI confirmed tickets with travel dates during the lockdown period, March 23 to May 31, and have had their flight cancelled will be allowed to book in available flights for the period May 25 till August 24, 2020, at no extra charge… the same applies only for passengers who have booked flights post May 25, 2020, but flight has been cancelled," it says.
This move applies to passengers who booked directly from AI website/office and through travel agents, said an airline official.
"In case of passenger requesting a change of routing, only the rerouting charges will be waived, but applicable difference of fare will be charged…. Decision regarding refunds for earlier period will be intimated later," the circular says.
Refunds has been a major issue with passengers during the lockdown. While schedule flights were cancelled during this period, airlines gave two options to passengers: refund with hefty cancellation charge or airlines retaining the money paid in a shell to be used for future travel by passenger within a certain timeframe.
The government gave a very partial relief to flyers by asking asking airlines to give full refund only to those who booked tickets in first lockdown period (March 25-April 14) to travel in the second lockdown period (April 15-May 3). While passengers are understandably upset, private Indian carriers — most nearly bankrupt now — say they are unable to give full refunds to passengers for flights cancelled in the lockdown period due to a severe liquidity crunch. Like airlines abroad, they are asking passengers to utilise the money paid for flying anytime within up to a year. Passengers seeking refunds are made to suffer big cancellation charges. There has been a major public outcry on this issue.
Indian carriers' stand of not giving cash refunds and keeping amount paid as voucher for future travel has been endorsed by International Air Transport Association (IATA). Coronavirus, airlines say, is a force majeure event that has led to a situation where there is demand mainly for refunds and virtually no new bookings, leading to a cash flow crisis.
Jaydeep Barman, The Man Behind the Giant Rebel Foods
Jaydeep Barman is an Indian entrepreneur and the co-founder of Rebel Foods, formerly known as Faasos Food Services Pvt. Ltd. Rebel Foods is a Mumbai-based food tech company that operates cloud kitchens and delivery brands in several countries.
Barman was born in Kolkata, India, in 1983. He completed his schooling from Don Bosco, Kolkata, and graduated from IIT Bombay with a degree in mechanical engineering. He later earned an MBA from INSEAD, France.
After completing his MBA, Barman worked with McKinsey & Company in London as a management consultant for two years. In 2011, he returned to India and co-founded Faasos with Kallol Banerjee, his colleague from IIT Bombay. Faasos started as a chain of quick-service restaurants that offered Indian wraps and biryanis. In 2014, they pivoted their business model and launched Faasos as an online food delivery platform.
In 2018, the company rebranded as Rebel Foods and expanded its operations to other countries, including Indonesia, the UAE, and the UK. Rebel Foods operates a network of cloud kitchens that produce food for its various delivery brands, such as Behrouz Biryani, Oven Story, and Mandarin Oak. The company has also collaborated with several online food aggregators, including Swiggy and Zomato, to expand its reach.
Under Barman's leadership, Rebel Foods has raised over $375 million in funding from various investors, including Sequoia Capital, Lightbox Ventures, and Coatue Management. As of 2021, the company has over 300 cloud kitchens in 35 Indian cities and operates in 10 other countries. Rebel Foods aims to disrupt the traditional restaurant industry with its innovative approach to food production and delivery.
Binish Desai, Turning Waste into Wealth with Eco Eclectic Technologies
Binish Desai is an Indian entrepreneur and environmentalist who is using his innovative ideas and passion for sustainability to create a cleaner, more sustainable future. Binit is the founder of Eco Eclectic Technologies, a company that converts industrial waste into eco-friendly products and with this he is revolutionizing the way we think about waste management.
Desai was born in a small village in India and grew up surrounded by the waste produced by nearby industries. He was fascinated by the potential of this waste as a resource and began experimenting with ways to repurpose it. In 2010, at the age of 17, he founded Eco Eclectic Technologies to pursue his vision of a more sustainable future.
Eco Eclectic Technologies uses a variety of waste materials, including paper sludge, fly ash, and plastic waste, to create eco-friendly products such as bricks, tiles, and paving blocks. These products are not only environmentally friendly, but also have a number of advantages over traditional building materials.
Desai's work with Eco Eclectic Technologies has earned him numerous awards and accolades. In 2016, he was named a UN Young Leader for Sustainable Development Goals, and in 2018, he was named to Forbes' 30 under 30 list in Asia. He has also been featured in media outlets around the world, including the BBC, CNN, and The Guardian.
But Desai's work is not just about creating eco-friendly products. He also has a passion for educating others about the importance of sustainability and waste management. He has worked with schools and universities in India and around the world to raise awareness about these issues and to inspire the next generation of environmentalists and entrepreneurs.
Through his work with Eco Eclectic Technologies, Binish Desai is showing that waste can be a valuable resource if we have the creativity and innovation to turn it into something useful. By creating eco-friendly products from industrial waste, he is not only helping to reduce pollution and waste, but also creating new economic opportunities and a cleaner, more sustainable future.
The Famous Indian Entrepreneur and the brain behind the success of AppDynamics and Big Labs, Jyoti Bansal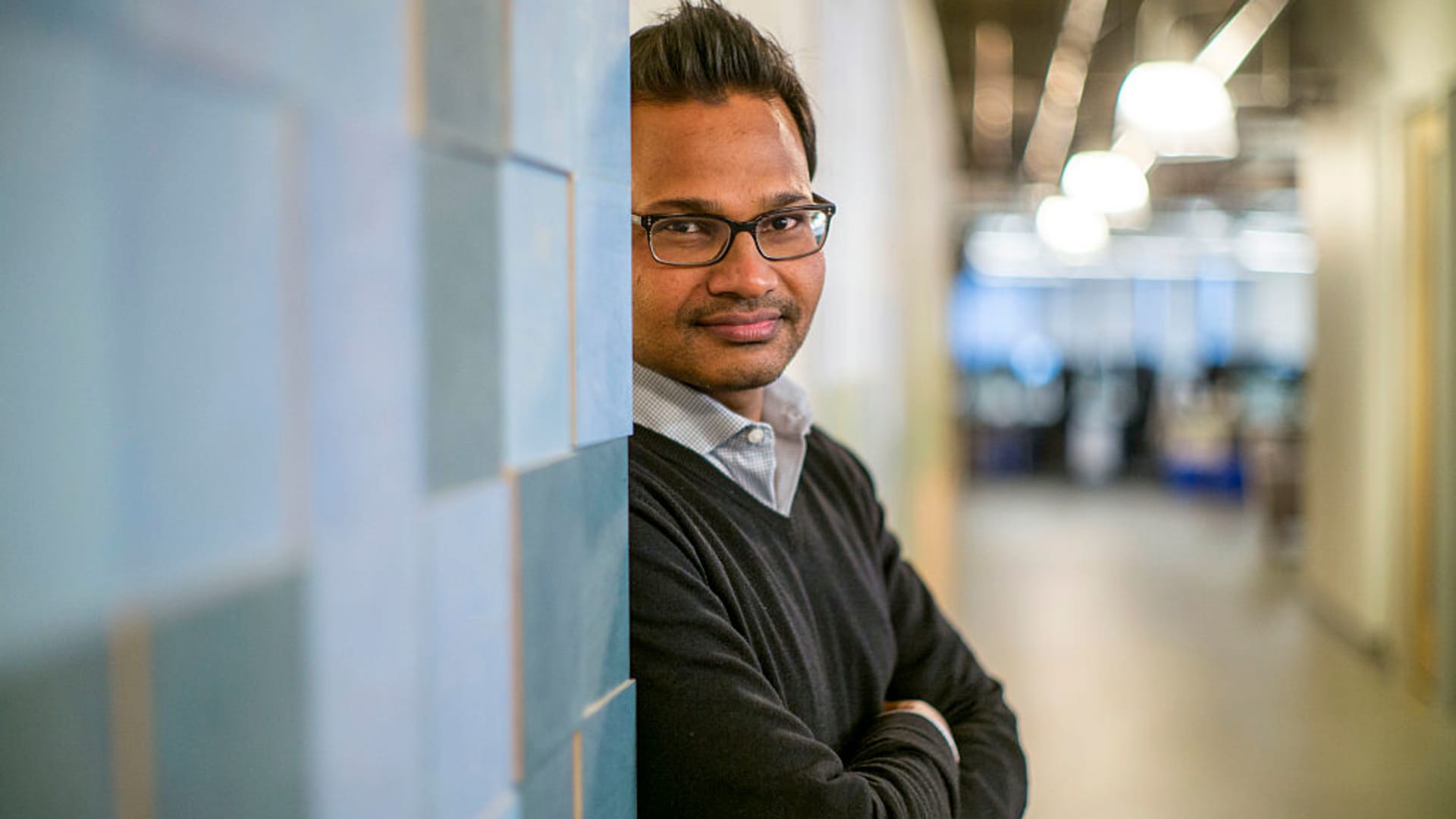 Jyoti Bansal is an Indian-American entrepreneur and the founder of the software company AppDynamics, which he sold to Cisco Systems for $3.7 billion in 2017. He is also the founder of the venture capital firm Big Labs, which invests in early-stage startups.
Bansal was born in Rajasthan, India in 1981 and grew up in a small village without access to electricity or running water. He graduated from the Indian Institute of Technology in Delhi in 2000 with a degree in Computer Science and Engineering. He then moved to the United States to pursue a master's degree in the same field at the University of Texas at Austin.
In 2008, Bansal founded AppDynamics, a San Francisco-based company that provides application performance management and IT operations analytics for businesses. The company's software helps organizations monitor and optimize their computer systems to ensure smooth operation and minimal downtime. AppDynamics quickly gained traction and became one of the fastest-growing companies in Silicon Valley, with customers including Nike, Expedia, and Sony.
In 2017, Cisco Systems acquired AppDynamics for $3.7 billion, marking one of the largest tech acquisitions in recent years. After the acquisition, Bansal left AppDynamics to focus on his new venture, Big Labs, which invests in early-stage startups with a focus on enterprise software.
Bansal has received numerous awards for his entrepreneurship, including being named one of Forbes' 30 under 30 in enterprise technology and one of Inc. magazine's 30 under 30. He has also been recognized as a World Economic Forum Technology Pioneer and an Ernst & Young Entrepreneur of the Year.