Aaradhya Khanna Spearheading Gem Selections into the Future of Gemstones and Astrology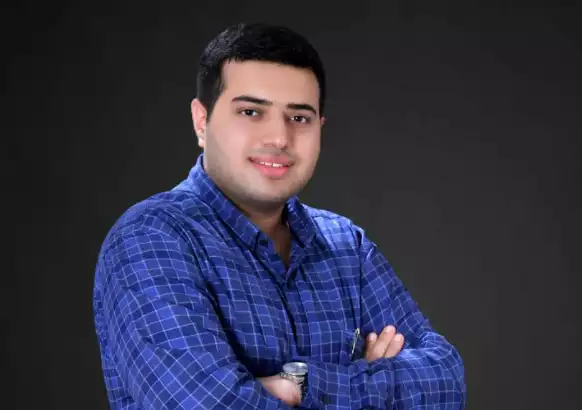 Gemstones, long associated with healing and spiritual properties, have captivated cultures worldwide. In astrology, each planet aligns with a different gemstone, and many people believe in the energy and therapeutic benefits of these precious stones. Recognizing the immense potential of India's gem and gemstone market, Pankaj Khanna founded Gem Selections in 1987. The legacy now continues with his son, Aaradhya Khanna, at the helm. Pankaj Khanna, the founder and managing director of Gem Selections, initially ventured into the world of gemstones as a sole proprietor. He purchased raw gemstones from mines through intermediaries, overseeing their transformation into exquisite, polished gems. These gemstones found their way into the collections of jewellers across the Indian subcontinent.
In 1997, Pankaj Khanna and his wife, Anu Khanna, expanded their operations by opening a wholesale and retail outlet for gemstones in Janakpuri, New Delhi. However, their journey was not just about commerce but also a deep belief in the healing properties of gemstones, stemming from Pankaj's background as an acclaimed astrologer.
Direct Imports and Diverse Offerings:
One pivotal shift occurred in 1997 when Pankaj Khanna decided to import gemstones directly. Aaradhya Khanna, his son, explains that they shifted from procuring rough gemstones from Jaipur and Sri Lanka to importing stones directly from various countries. In 1999, they established a manufacturing unit in Khambat, Gujarat, for the export of finished gemstones. Gemstones exhibit three key properties: clarity, lustre, and colour, which determine their value. The industry is known for its lack of organization and price volatility. Aaradhya underscores the potential for India to extract gemstones like ruby more extensively but points to unfavourable policies and schemes as obstacles.
Diversified Offerings and Global Reach:
Today, Gem Selections is a multifaceted business, dealing in retail, wholesale, and export of gemstones, diamonds, jewellery, handicrafts, rudraksha (a seed traditionally used as a prayer bead), yantras (geometric symbols used in meditation), bullion, and related products. Their gemstone imports encompass yellow sapphires from Sri Lanka, blue sapphires from Africa, emeralds from Brazil, and many others, with prices ranging from Rs 7,000 to several crores.
The company's impact extends across 324 dealers worldwide, achieving a remarkable turnover of Rs 107 crore without external funding. Their commitment to quality is evident in the certification of all gemstones and gemstone jewelry by government laboratories.
Gem Selections supplies over 400 astrologers and jewellers worldwide, offering "White Label Products" that buyers can market under their own brand names. Their presence extends to well-known brands like Times Internet Limited-Astrospeak, Rediff, Indiainfo, and Homeshop18. In 2018, Gem Selections introduced the Gem Selections app, Gem Selections Astro Dose, and Gem Selections LIVE, enhancing their customer engagement. They also ventured into the bullion business and collaborated with banks and non-banking financial companies (NBFCs) to offer gemstones on credit, filling a gap in the market.
Managing high-value products remotely and ensuring quality in gem pricing have been significant challenges. Aaradhya points out that maintaining an inventory of Rs 65 crore poses its own set of challenges, as it doesn't factor into the annual turnover. Looking ahead, Gem Selections plans to expand its online presence, targeting over 10 million monthly visitors across all digital properties by the end of 2021. They also have ambitious retail expansion plans, aiming to establish 25 stores throughout India by 2025. The company is set to open stores in Le Meridian, New Delhi, in October and another in Ramada, Udaipur, in December.
Aaradhya Khanna's journey continues his father's legacy of bringing the healing and spiritual power of gemstones to a global audience while evolving the business into new horizons, blending tradition with technology for a brighter future.
Manish Taneja and Rahul Dash The Visionaries Behind Purplle's Phenomenal Success in the Online Beauty Space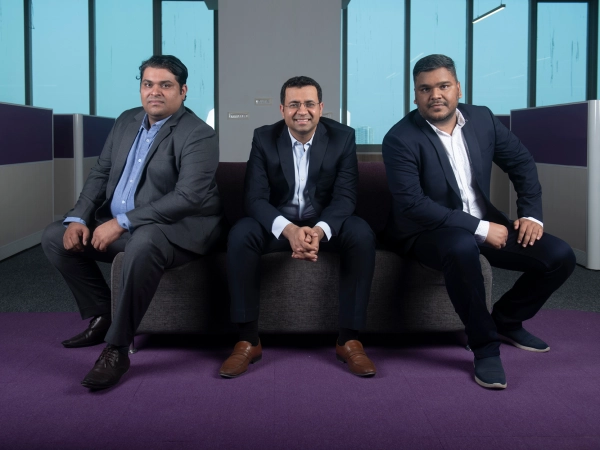 The beauty industry in India has witnessed significant growth in recent years, and one company that has capitalized on this trend is Purplle. Founded in 2012 by Manish Taneja and Rahul Dash, Purplle has become a powerhouse in the online beauty space. With a presence in nearly every zip code in India, including remote regions like Leh Ladakh and the northeast, Purplle has achieved remarkable success. The company boasts annual revenues of Rs 1,200 crore and a valuation of $1.1 billion. Manish Taneja, an aspiring entrepreneur, pursued his education at IIT Delhi, where he studied electrical engineering. After graduating in 2007, he ventured into the world of financial services, working at prominent firms such as Avendus Capital and Fidelity Growth Partners India. During this time, he also attempted to launch a startup named Mindxcompany.com with a few co-founders. However, the venture faced challenges, and his co-founders couldn't withstand the pressures of entrepreneurship.
Manish subsequently moved to Mumbai and continued working with Fidelity. In the evenings, he and his friend Rahul Dash engaged in discussions about their entrepreneurial aspirations. They were both determined to venture into the internet space, given the rapid growth of the internet in 2010-11. The inspiration for their entrepreneurial journey came from Manish's hostel mates at IIT Delhi, including Binny Bansal and Pankaj Chadha, who had already achieved success in the internet sector. Manish recognized the enormous growth potential of the internet industry, with companies experiencing month-on-month growth rates that were unparalleled in other industries. This realization fueled his desire not to miss out on this transformative opportunity.
Manish and Rahul identified two internet categories with less competition: furniture and beauty. While they initially considered furniture, they ultimately chose to enter the beauty space due to its large market size and significant unmet consumer needs.
The Birth of Purplle:
Before diving headfirst into entrepreneurship, Manish and Rahul conducted extensive research. They visited various types of stores, including single-brand outlets, general stores, and multi-brand retailers, to gain insights into consumer behavior and market dynamics. With their research and data in hand, the duo launched Purplle, an online beauty platform that aimed to meet the diverse needs of consumers in India. Their journey began when they were both 27 years old, and they conducted meticulous surveys and primary due diligence before taking the plunge. Manish Taneja believes that competition primarily exists in the minds of founders and management teams, rather than in the minds of consumers. Consumers prioritize receiving the right products and services over the platform they use. To differentiate Purplle in the market, Manish and his team focused on understanding and serving the middle-class consumers of India.
Having grown up in tier two cities, the founders had an in-depth understanding of these consumers' needs and preferences. Instead of merely selling existing products, Purplle ventured into creating its own brands and products, leveraging data-driven insights. This approach to differentiation has been instrumental in the company's success. As Purplle continues its upward trajectory with a valuation of $1.1 billion and a robust presence in the Indian beauty market, the company has its sights set on further empowering its merchant base. Purplle aims to expand its lending capabilities beyond the existing limit of five lakhs.
Additionally, the company plans to assist merchants in acquiring new customers, particularly in the face of fierce competition from ecommerce giants. While Purplle acknowledges that new products will continually emerge, its commitment to innovation remains steadfast. Manish Taneja clarified that Purplle will pursue an IPO when it is genuinely ready. The core business must be profitable and sustainable before considering going public. While favorable market conditions can reward impressive growth even at a loss, the focus remains on building a sustainable business capable of weathering market fluctuations.
In conclusion, Manish Taneja and Rahul Dash have steered Purplle to remarkable success in the online beauty space. Their entrepreneurial journey is a testament to their vision, dedication, and ability to navigate challenges in a competitive market.
Ananth Narayanan Leading the Charge to Take Indian Brands Global with Mensa Brands
In a country as vast as India, home to 1.35 billion people, there's a noticeable gap in the fashion, beauty, and home brand landscape. Fewer than 30 brands have surpassed the $100 million valuation mark in these sectors, leaving a substantial untapped opportunity. It's this gap that inspired Ananth Narayanan to establish Mensa Brands, a mission-driven endeavour to construct a global technology-driven portfolio of brands originating from India.
The Mensa Vision:
Mensa Brands was born from a recognition of several critical factors. First, there exists a significant void in branded fashion, beauty, and home products within the Indian market, where more than 80% of offerings remain unbranded. As India's GDP continues to rise, the demand for meaningful and purposeful brands among consumers also grows. Secondly, the landscape of distribution and brand building has transformed dramatically. Platforms like Flipkart, Myntra, and Amazon have established a robust infrastructure that enables brands to reach over 26,000 pin codes in India within three days, all at a cost-effective price point.
The third factor Ananth identifies is that while India has long been known for its manufacturing capabilities, the country hasn't successfully developed global brands. Ananth sees a unique opportunity to change this narrative over the next decade. He believes that by harnessing the critical mass and scale, Indian brands can transcend borders and become household names worldwide. Taking a brand global is no simple task, but Ananth contends that once growth-hacking tactics, such as those used by Amazon, are mastered, they can be applied anywhere in the world. Reviews and ratings garnered in India carry over to international markets, providing a solid foundation for global expansion.
An example Ananth offers is Karagiri, a saree brand that has expanded into the US market, where about 20% of sales originate from the Indian diaspora. While the audience targeting may differ, the fundamentals of growth hacking through platforms like Google and Facebook remain consistent. Logistics challenges are mitigated by established carriers like DHL and FedEx. Ananth shares valuable insights for budding direct-to-consumer (D2C) entrepreneurs. First and foremost, he emphasizes the paramount importance of customer satisfaction and positive reviews. No amount of optimization in areas like Amazon spending or SEO can compensate for poor ratings and reviews. Building genuine customer love for your brand is a cornerstone of success.
Secondly, he advises diversifying across multiple channels rather than relying solely on a single platform. Expanding beyond one channel enables healthier growth and provides entrepreneurs with more control over their outcomes. Lastly, Ananth underscores the significance of balancing D2C and offline presence. Offline retail can make a brand feel tangible and real to consumers, while D2C offers continuous consumer engagement. Striking the right balance between these approaches during the initial 18-24 months of scaling is crucial for sustainable growth.
In conclusion, Ananth Narayanan, with Mensa Brands, is at the forefront of a mission to transform Indian brands into global powerhouses. His vision, driven by a deep understanding of market dynamics and a passion for purposeful brands, promises to reshape the landscape of the fashion, beauty, and home sectors in India and beyond.
Pallav Bihani Making Fitness Affordable and Accessible with Boldfit
Pallav Bihani, a 25-year-old entrepreneur, knows the value of fitness first-hand. His journey into the world of health and wellness began when he suffered a slip disc during his school days, just before his board exams. At that time, he weighed 105 kilograms, and the experience served as a wake-up call. Determined to improve his health and well-being, Pallav embarked on a fitness regime during his first year of college. He hit the gym and started using health supplements, ultimately shedding the excess weight. However, his personal transformation revealed a pressing issue – the affordability of fitness in India.
Pallav comes from a family deeply rooted in the manufacturing of hospital supplies. After completing his graduation, he joined the family business. Yet, he soon realized that he wasn't adding significant value to an already successful venture. This realization led him to contemplate the fitness industry, and he identified a gap that needed to be filled. In January 2019, he founded Boldfit in Bengaluru.
The primary mission behind Boldfit was to make fitness accessible to everyone. Armed with a loan of Rs eight lakh from his father, Pallav started small by focusing on yoga mats. He recognized that many yoga mats on the market compromised on quality, leading to premature wear and tear. Boldfit aimed to bridge this gap by providing high-quality mats at affordable prices. Pallav partnered with contract manufacturers to produce yoga mats for his brand, and the response was overwhelming.
Boldfit's yoga mats became a hit, with a key selling point being their durability, lasting for at least three years. Starting with a single product, Boldfit quickly expanded its product range to include 30 SKUs across various categories, such as fitness and yoga, nutrition, health, and wellness. Notably, 17 of these SKUs were added in November 2020 alone. The pricing of Boldfit's products begins at just Rs 199.
Building upon the success of yoga mats, Boldfit ventured into nutritional and wellness supplements. This expansion included proteins, multivitamins, immunity boosters, and detox tablets, all compliant with WHO and GMP standards. Pallav noticed that India, despite being a pharmaceutical hub, heavily relied on imports for products like whey proteins, leading to higher costs. Boldfit decided to manufacture these products through third-party manufacturers while sourcing raw materials from various regions in India.
Digitization played a pivotal role in Boldfit's growth. The brand utilized the digital ecosystem to maintain a lean approach and reach customers across the country. Pallav credits digital penetration as a driving force behind the company's rapid scale. Boldfit claims to have fulfilled over 2,00,000 orders, with one Boldfit product being delivered every minute across India. In just two years, the company achieved an annual turnover of Rs 30 crore.
Despite initial challenges related to capital constraints and competition, Pallav remained steadfast in his mission to make fitness affordable for all. Boldfit is now on a mission to standardize nutrition and fitness products, offering customers the best prices along with valuable content and guidance on achieving fitness goals.
Looking ahead, Pallav envisions Boldfit becoming a household name in fitness products, with the aspiration to rival established brands like Decathlon in India. The brand plans to expand its product portfolio, including the launch of an ayurvedic product range called Boldveda. Additionally, Boldfit is in discussions with major e-commerce platforms like Nykaa and NetMed to list its products.
In a world where fitness and well-being are increasingly important, Pallav Bihani and Boldfit are making significant strides in ensuring that everyone has access to affordable and high-quality fitness solutions.
Conclusion:
Pallav Bihani's journey from a personal fitness transformation to the creation of Boldfit reflects a commitment to making fitness accessible and affordable for all. Boldfit's rapid growth in the health and wellness industry showcases the impact of prioritizing quality and affordability in a market where fitness is of paramount importance. With ambitious plans for expansion and a dedication to offering the best prices, Boldfit is poised to become a prominent name in the fitness product landscape.