Aakash Kumar Jha – Journey from Aviation sector to Digital Sector.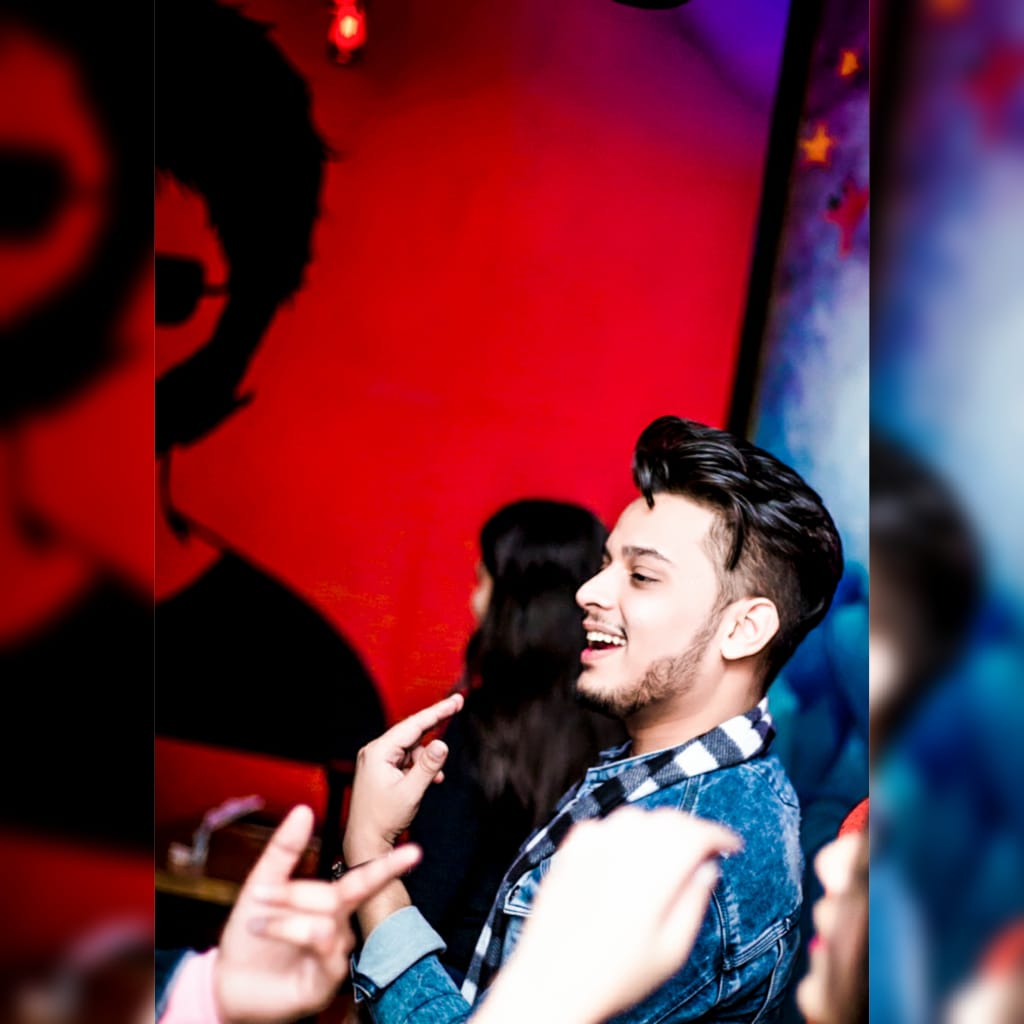 When we contemplate digital world right now, The one name Aakash Kumar Jha is impossible to ignore. Aakash is the Youngest Digital Entrepreneur. Aakash commenced at the age of 15 and now at the age of 19 he is India's Youngest Digital Entrepreneur. Aakash were a prodigy from the commencement. He used to take initiative in any social work. In their school times he always utilize to take parts in Competitions and also he was Head boy of their School. After completing his 10th he joined IIT Institute for preparation of IITJEE in Delhi, But due to some issue he left the Institute after 2 years of Preparation. Then he Join Aviation Sector and trained himself from an Aviation Institute in Delhi after getting trained for Aviation sector he got placed with reputed airlines and also he worked their as CSA. But he was not satisfied with it.
He always wanted to makes something different from all. And from their childhood he used to play with gadgets likes PC, Laptops etc. and he was also good in software, hardware, and like repairing those stuffs. Then after resigning from Aviation industry he start their own digital company named FLYING DIGITAL and started working with International Celebrities, Athletes, Bloggers, Jurists, Models and many more. And he's going to inaugurate their another company soon.
 A little Boy whose journey from Aviation sector to Digital sector is truly motivational.
And one more interesting thing is that he is a really Good social worker as well he loves to help poor and needy also his deep love for stray animals. His love is so deep and pure that he ended up by opening an organisation named "FLYING HAND ORAGANIZATION".
He has always believed that there are 2 kinds of human nature-A dreamer and a Doer and so he proved to be a successful Doer, as he started learning Digital marketing by watching videos on Youtube and other social media platforms and applying those ideas and learnings in Practical. He also reveal that he learn from their seniors who are helping our youth to learn free digital marketing like Digital Pratik, Sorav Jain and many more.
He believe that the upcoming generation is fully based on Digital Sector and there will lots of opportunities for youth aswell.
Aakash has long term Goals in Digital sector. His commitments to himself and fulfilling those commitments at any cost is what he has always chased. He is always open for challenges, conversations and an exchange of ideas from top players of digital Industry.
Founder Of Saltwater, Ryan Graves
Ryan Graves is an American tycoon finance manager. He is the organizer and CEO of Saltwater, a speculation holding organization, and recently was the CEO, at that point SVP of Global Operations at Uber, where he was additionally a board chief until 2019. He's aided from the organization from 1 to 200+ representatives by driving tasks, methodology, extension, and enrolling.
Ryan's business and innovation experience goes from association scaling, business improvement, and item the executives (new companies: Uber,foursquare, SocialDreamium) to enormous ERP executions and corporate rebuilding (corporate: General Electric, CNA Insurance). He counsels out of the generosity of his own heart for web related organizations and not-revenue driven endeavors.
In 2018, Graves reported his firm Saltwater, a venture organization, zeroed in on lion's share acquisitions of innovation organizations. Saltwater Capital gives experience-upheld key and operational help. We accomplice as long as possible. We scale organizers alongside their business. It centers around development arranged organizations and joining forces with originators of organizations.
Graves and his better half, Molly, are allies of Charity: Water which centers around conveying clean water answers for individuals in non-industrial countries. Graves serves on the Charity: Water Board of Directors and has discovered imaginative approaches to contribute charitably giving stock so the association's workers could likewise partake in the potential gain.
He has been positioned 12 on rundown of America's Richest Entrepreneurs Under 40 of every 2016.
Popular Travel Influencer, Lauren Bullen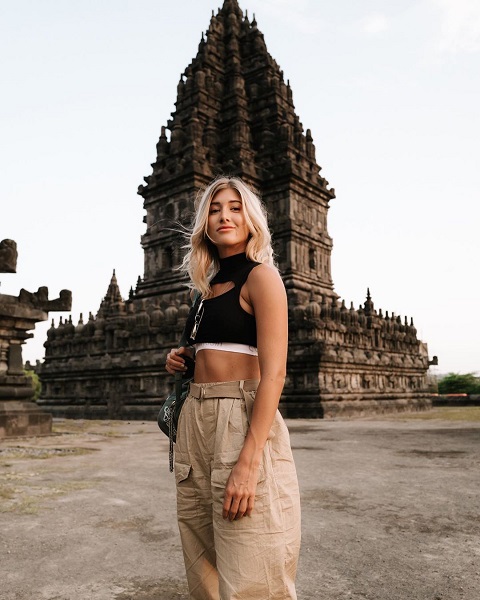 Lauren Bullen is an Australian travel blogger situated in Bali, Indonesia who is most popular for her substance identified with movement, style and way of life that she posts on her Instagram profile @gypsea_lust and her publishing content to a blog site gypsealust.com. She is a Blogger known for composing travel and design sections. Alongside her beau, Jack Morris, individual travel blogger from the UK, she goes to outlandish areas all throughout the planet to take stunning pictures that have acquired them a joint Instagram following of almost 5 million.
She was brought up in Lennox Head, Australia. She has an indistinguishable twin sister named Ellie who likewise has a critical Instagram following. She filled in as a dental aide prior to turning into a web-based media influencer. She initially began presenting on Instagram in 2013. She met her sweetheart Jack Morris while on a task with Tourism Fiji and the two have voyaged broadly from that point forward.
The chance at last came when she was reached by Student Flights in Australia, which supported her originally paid outing abroad to Europe in organization with Busabout and Sail Croatia. Following this, she started getting customary agreements for paid influencer trips, permitting her to coordinate with picture takers and other influencers greater than her and gain direct insight from them. By December 2015, she was bringing in sufficient cash to have the option to leave her place of employment with the goal that she could contribute more opportunity for movement trips.
In March 2016, Lauren Bullen met travel blogger Jack Morris while out traveling with the Fiji travel industry board. From that point forward, the two have been voyaging together widely, and have effectively shared inconceivable photographs from more than 45 nations all throughout the planet. They procure a six-figure pay from sharing their way of life on the web and in 2019 constructed an extravagant manor in Bali. In walk, World-renowned travel bloggers Lauren Bullen and Jack Morris declared their split following five years together.
Australian Travel Blogger, Tara Whiteman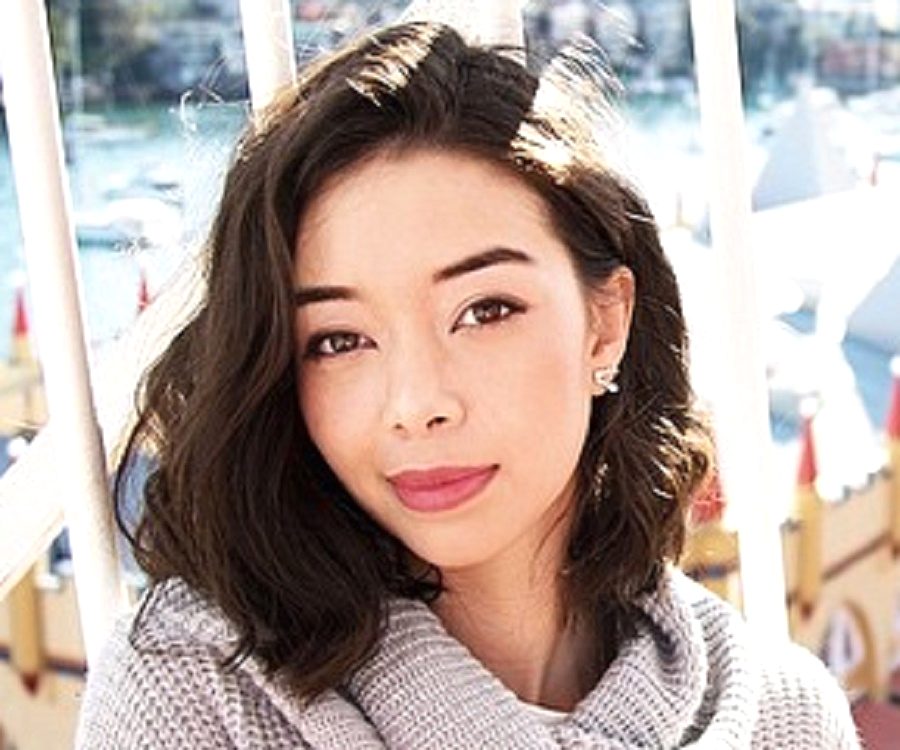 Australian Travel Blogger, Tara Whiteman
Tara Whiteman is an Asian-Australian web-based media star who is most popular for her blog and Instagram profile by the name 'Tara Milk Tea', in which she posts individual and expert photos having some expertise in way of life, travel and design. She had initially started her Instagram venture by sharing her design outlines, and furthermore took commissions from fans. Her dynamic and bright pictures have grabbed the eye of over 1,000,000 devotees inside an exceptionally brief timeframe.
In the wake of finishing her school graduation from Ryde Secondary College in 2012, she chose to take a Design course at The University of New South Wales in Australia, where she learnt computerized planning skills. Currently a quarter century old, she as of late finished her Honors degree in Design , all while voyaging and working all day on projects with customers, just as dealing with her way of life blog and Instagram.
A few of her photos on Instagram are what are known as level lays. They consist of putting different objects, garments, and so forth in an edge that seems to be two-dimensional as opposed to the typical 3D. She got her first computerized camera in 2010 and started to photo ordinary articles. She got a temporary job in 2013 with a little style name and would help run their web-based media.
She has a specific interest in the movement, food and way of life classes and can be discovered working with customers from a wide scope of fields from Canon to Tiffany and Co. She has likewise been an individual from Qantas' restrictive Q Collective group since 2016.
Australian online media star Tara Whiteman has been named the seventeenth most generously compensated individual on the planet on Instagram, as per new figures delivered in the Instagram Rich List. Tara, 25, from Sydney, has a stunning Instagram following of 1.3 million individuals, which has assisted with acquiring her a revealed $1.1 million this year alone.