A Pioneer In Her Field and Famous Astroarchitect, Neeta Sinha
Neeta Sinha is a well-known Astroarchitect who fosters harmony between people and their surroundings. She is a pioneer in the field of residential energy balance and is known as the celebrity house doctor since she found and put into practise her own ground-breaking theory: "Every House Has A Horoscope."
When Neeta met the late Dr. L.N. Kusuma, a pupil of K.S. Krishnamurthy who was a renowned homeopath and one of the finest cosmic research scientists, her fascination with the occult and desire to study it developed. As a non-believer in science, she was startled by his exact forecasts about her life, which sparked a strong desire to learn more about it.
Astro-Architect Neeta Sinha established that every house has a horoscope after years of thorough and in-depth investigation. She now instinctively knows which minor modifications in the environment can bring about significant transformations in people's lives, ushering in periods of prosperity and happiness, after more than 25 years of practice.
Neeta now consults for some of Bollywood's most powerful actors and business leaders, including Akshay Kumar, Hritik Roshan, Shah Rukh Khan, Manish Malhotra, Salman Khan, Karan Johar, Yash Birla, Karishma Kapoor, Smita Thackeray, Tina Ambani, Ambika Hinduja, Kumar Mangalam Birla, and others. She has been the secret behind the success of some of Sanjay Leela Bhansali's classic masterpieces since Devdas in 2002.
Bhansali Productions has relied on Neeta's expertise to balance the energy of all of its film sets since then, from Ram Leela to Gangubai Kathiawadi.
One Of The Most Influencing Digital Influencers Of India, Apurva Purohit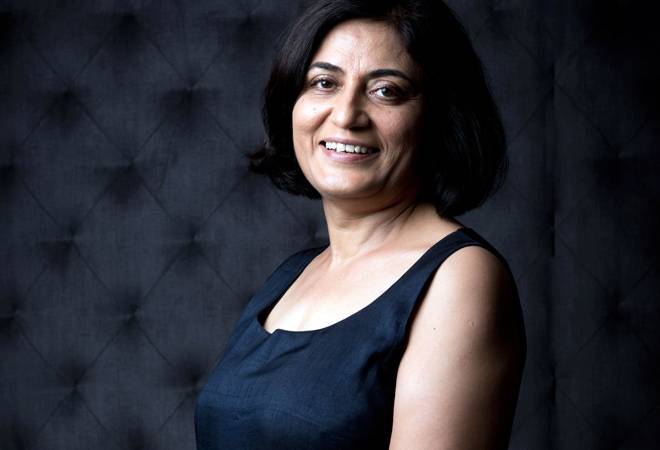 With the steady growth of the Indian startup ecosystem, an increasing number of women are pursuing the entrepreneurial dream and succeeding in their businesses. Other Indian ladies who are as yet attached to the customary homemaker job are being engaged to think for themselves therefore. Apurva Purohit, one of India's most influential women in media and industry, is one such empowering lady. She is the President of Jagran Prakashan, one of India's major media companies with operations in print, radio, digital, and outdoor media.
Apurva oversees a $800 million multimedia conglomerate and is an IIM-B alumnus with over three decades of experience in the media business.
Apurva was previously the CEO and President of Radio City, and she is credited with the stock exchange listing of Radio City (an Indian radio station) in 2017. Apurva previously worked with BCCL and Zee Telefilms, where she launched the TV brands Zoom TV and Times of India's entry strategy into television, as well as engineered the Zee TV re-launch plan. Lodestar was also introduced in India by her.
Apurva turned Jagran Prakashan Ltd, a multi-media conglomerate, from a significant reliance on traditional print industries to a concentration on new age emerging businesses during his stay there. The initiatives implemented under her guidance, as well as her emphasis on implementation excellence, greatly enhanced the growth and profitability of these businesses.
Purohit has been a key voice in the Indian business world, arguing for gender diversity, what ails it, and what businesses and leaders can do to enhance this essential requirement. She is the author of two national best-selling books that strive to empower and inspire women to reach their greatest potential.
Apurva has received numerous business honors throughout the years, including being named one of India Today Group's Most Powerful Women in Business (2016, 2018, 2019) and Fortune India's Most Powerful Women in Business (2016, 2018, 2019). (2018, 2019,2020). She was named one of LinkedIn's Top Voices and YourStory's Top 10 digital Influencers for the year 2020.
Famous Early-Stage Venture Capitalist Investor, Anand Daniel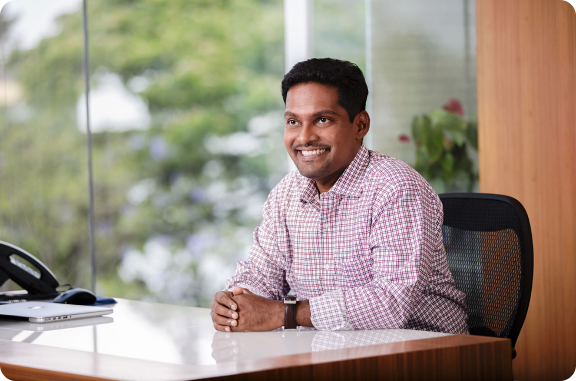 Anand Daniel is a notable early-stage venture capitalist (VC) investor in India's consumer tech market, based in Bangalore, and has supported category-defining companies such as Swiggy, Bounce, and TaxiForSure, among others.
Anand graduated from MIT with an MBA, Purdue with an MS in Electrical Engineering, and the University of Madras with a BE in Computer Science. Since 2006, he has been investing in technology firms, first with Intel Capital in Silicon Valley and then with Boston-based Flybridge Capital Partners. Prior to that, he worked for Intel Corporation for numerous years in significant engineering and managerial positions.
Anand For over a decade, Daniel has been a partner at Accel India, where he has overseen investments in leading early-stage firms. His investments are concentrated in major consumer technology categories like online marketplaces, digital healthcare, foodtech, edtech, mobility, and so on. BlackBuck, Bounce, Forus, EduPristine, Rupeek, SenseHQ, Spinny, Swiggy, TaxiForSure, Vedantu, Vokal, and others are among the companies in which Anand has led investments. He also serves on the boards of these businesses.
Anand specializes in consumer technology, online marketplaces, and healthcare technology investments at Accel. Anand knows how to spot the next big disruptor and what it takes to give entrepreneurs that extra push, having spent over a decade as an investor in some of the most inventive companies. He is convinced that the Indian economy would rise in the next 5-10 years, with entrepreneurship as the key driver.
Anand's next great focus, as someone who is passionate about both technology and healthcare, is on the interaction between the two, with an eye toward the post-pandemic future of digital health.
Anand is the host of Accel's Insight Podcast Series, in which he presents engaging entrepreneurial stories about the amazing journeys of India's top start-up founders.
The podcast offers practical advice and wisdom from those who have learned the hard way, in order to inspire and educate new entrepreneurs. Swiggy's first 500 days, Fresh Works global expansion, and Flipkart's technical scale-up are just a few of the stories they've covered.
Functional Dietitian and Yoga Teacher, Deepa Kannan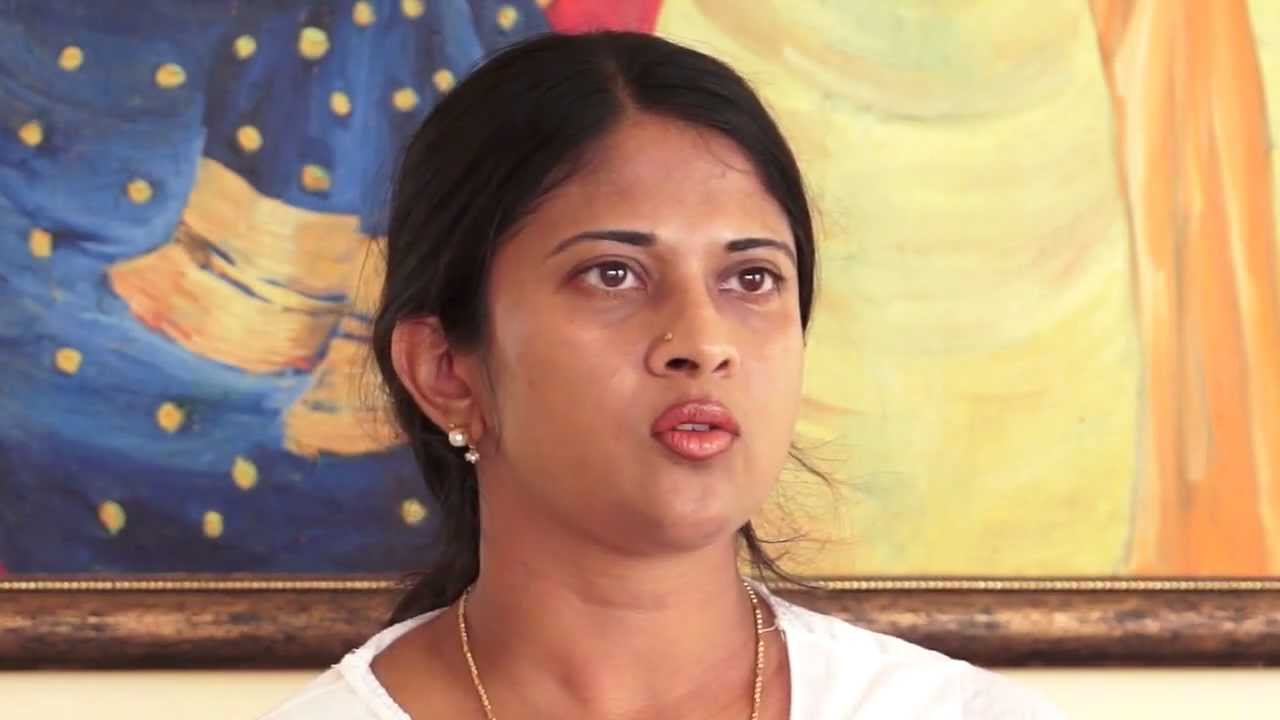 Deepa Kannan is a functional dietitian and yoga teacher who believes that all body systems are interconnected. Her company, Phytothrive Functional Nutrition Redefine, is leading a functional nutrition revolution. It arose from the churning of today's lifestyle problems and diseases, which are spreading at an alarmingly fast rate over the world.
Deepa's discovery of Functional Medicine and Nutrition, and how it positively and strongly impacted her own personal health difficulties, was a pivotal moment. Sleep nutrition, women's health, liver health, detoxification, insulin resistance, skin health, and adrenal function are some of her specialties. She empowers her clients with functional medicine and ancient wisdom skills to help them reverse chronic health disorders.
Mental health disorders have a way of infiltrating the rest of our life, hurting us not only mentally but also physically. Deepa Kannan began her career as a Yoga Acharya, a Functional Nutritionist, and a Certified Food and Spirit Practitioner after discovering a means to work around her own mental health issues. Since then, she has combined her mastery of human anatomy with a comprehensive understanding of physiology to provide what can be described as true bio-individual mind, body, and spirit nutrition.
Her health writings are featured on YourStory every week, and Dr. Mark Hyman, MD, a 13-time NY Times Bestselling Author, has shared them twice. She also gave the opening lecture on Health Hacks to the executives of healthcare start-ups in India at Amazon Web Services & YourStory HeathTech 2019. She was named one of the top 100 digital influencers in the world by YourStory in 2020. She also hosted The Sleep Whisperer Podcast, which drew listeners from all over the world, including the United States, India, Russia, Canada, Australia, Germany, New Zealand, Austria, Spain, and others.